Friday Reads: National Poetry Month!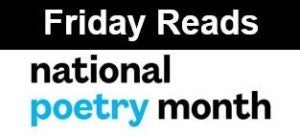 "In these times, poetry speaks from one isolate to another, connects strangers, links up people who are otherwise disconnected, speaks from one solitude to another."
—Edward Hirsch
Welcome National Poetry Month…
Launched by the Academy of American Poets in April 1996, National Poetry Month has become the largest literary celebration in the world, marking poetry's important place in our lives. Now, as we face unprecedented circumstances, National Poetry Month has taken on new meaning as more and more people turn to poems for inspiration, solace and strength. Here to help bring beauty, truth and transcendence into your daily life are a handful of newly published poetry volumes: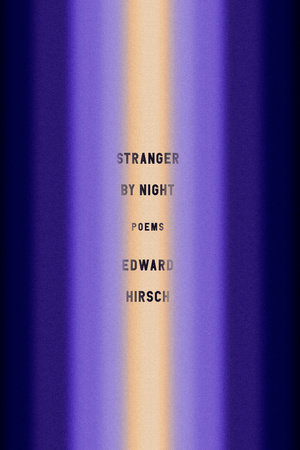 STRANGER BY NIGHT: POEMS by Edward Hirsch
In his seventieth year, the award-winning poet looks back on what was and accepts what is, in a deeply moving and beautiful sequence about what sustains him. There are direct and indirect elegies to lost contemporaries like Mark Strand, William Meredith, and, most especially, his longtime compatriot Philip Levine, whom he honors in several poems about daily work in the late midcentury Midwest. As the poet ages and begins to lose his peripheral vision, the world is "stranger by night," but these elegant, heart-stirring poems shed light on a lifetime that inevitably contains both sorrow and joy.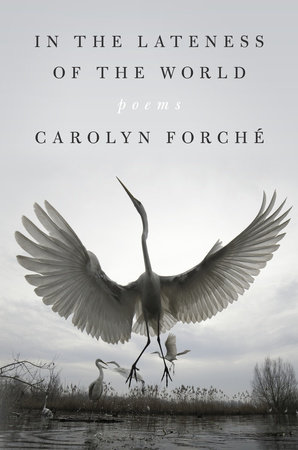 IN THE LATENESS OF THE WORLD: POEMS by Carolyn Forché
Over four decades, Carolyn Forché's visionary work has reinvigorated poetry's power to awaken the reader. Her groundbreaking poems have been testimonies, inquiries, and wonderments. They daringly map a territory where poetry asserts our inexhaustible responsibility to one another.
Following her celebrated memoir, What You Have Heard Is True, In the Lateness of the World is Carolyn Forche's first new poetry collection in seventeen years. These revelatory poems call to the reader from the end of the world where they are sifting through the aftermath of history. Forché envisions a place where "you could see / everything at once…every moment you have lived or place you have been." The world here seems to be steadily vanishing, but in the moments before the uncertain end, an illumination arrives and "there is nothing / that cannot be seen."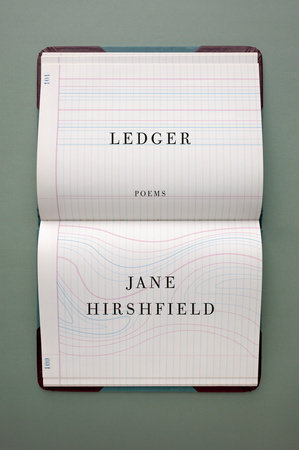 LEDGER: POEMS by Jane Hirshfield
A pivotal book of personal, ecological, and political reckoning from the internationally renowned poet named "among the modern masters" (The Washington Post).
From the already much-quoted opening lines of despair and defiance ("Let them not say: we did not see it. / We saw"), Hirshfield's poems inscribe a registry, both personal and communal, of our present-day predicaments. They call us to deepened dimensions of thought, feeling, and action. Hirshfield's signature alloy of fact and imagination, clarity and mystery, inquiry, observation, and embodied emotion has created a book of indispensable poems, tuned toward issues of consequence to all who share this world's current and future fate.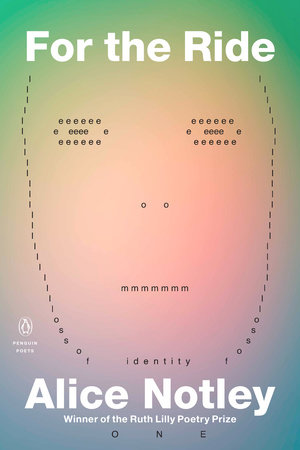 FOR THE RIDE by Alice Notley
Alice Notley has become one of the most highly regarded figures in American poetry, a master of the visionary mode acclaimed for genre-bending, book-length poems of great ambition and adventurousness. For the Ride, is another such work. The protagonist, "One," is suddenly within the glyph, whose walls project scenes One can enter, and One does so. Other beings begin to materialize, and it seems like they (and One) are all survivors of a global disaster. They board a ship to flee to another dimension; they decide what they must save on this Ark are words, and they gather together as many as are deemed fit to save. They "sail" and meanwhile begin to change the language they are speaking, before disembarking at an abandoned future city.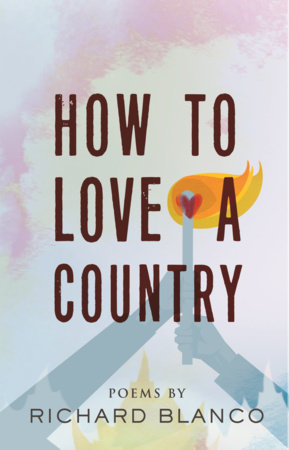 HOW TO LOVE A COUNTRY: POEMS by Richard Blanco
This latest collection, from the renowned inaugural poet, explores immigration, gun violence, racism, LGBTQ issues, and more, in accessible and emotive verses. Through this groundbreaking volume, Blanco unravels the very fabric of the American narrative and pursues a resolution to the inherent contradiction of our nation's psyche and mandate: e pluribus unum (out of many, one). Charged with the utopian idea that no single narrative is more important than another, this book asserts that America could and ought someday to be a country where all narratives converge into one, a country we can all be proud to love and where we can all truly thrive.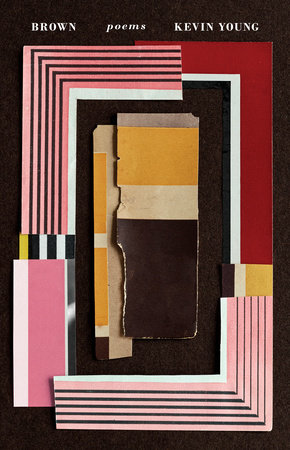 BROWN: POEMS by Kevin Young
James Brown. John Brown's raid. Brown v. the Topeka Board of Ed. The prizewinning author of Blue Laws meditates on all things "brown" in this powerful new collection—now in paperback. A testament to Young's own—and our collective—experience, Brown offers beautiful, sustained harmonies from a poet whose wisdom deepens with time.
For more about these and other recommended poetry volumes visit Poetry Month
Would you like to receive a poem each day in your inbox for the month of April? Sign up for Knopf's Poem-a-Day and be amazed! And visit poets.org for more National Poetry Month activities, initiatives, and resources,
---
There's a Book for That! is brought to you by Penguin Random House's Sales department. Please follow our Tumblr by clicking here—and share this link with your accounts: theresabookforthat.tumblr.com. Thank you!
Did you see something on the news or read about something on your commute? Perhaps you noticed something trending on Twitter? Did you think: "There's a book for that!"? Then please, send it our way at theresabookforthat@penguinrandomhouse.com
Posted: April 3, 2020