Friday Reads: New Decade, New You!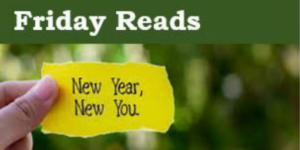 I long to accomplish a great and noble task, but it is my chief duty to accomplish small tasks as if they were great and noble.
– Helen Keller
Welcome 2020! As we begin a new decade, and reflect on the past 10 years, doesn't it feel as if we have tenfold the possibilities? Striking while motivation is at its peak, we've surveyed the most popular New Year's resolutions and offer a book apiece to help readers reach these 5 popular goals. Remember… progress, not perfection!
LOSE WEIGHT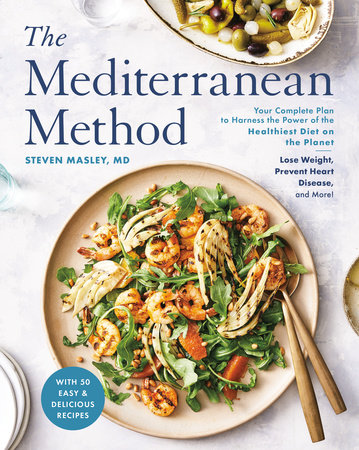 THE MEDITERRANEAN METHOD: YOUR COMPLETE PLAN TO HARNESS THE POWER OF THE HEALTHIEST DIET ON THE PLANET — LOSE WEIGHT, PREVENT HEART DISEASE, AND MORE! By Steven Masley, M.D.
Dr. Steven Masley—renowned physician, nutritionist, bestselling author, and trained chef—offers all the flavors and benefits of the Mediterranean diet, but with a "skinny" twist: he focuses on delicious ingredients with a low-glycemic load. Including 50 recipes for food everyone at the table will love—from hearty breakfasts, crowd-pleasing appetizers, soups, and sides, to family-style salads, memorable main meals, and irresistible desserts—The Mediterranean Method is a revolutionary program for losing weight and maintaining the amazing health you regain. Slim down and protect your heart, your brain, and your healthy longevity—all while you enjoy the amazing bounty, variety, and joy of Mediterranean cooking!
REDUCE STRESS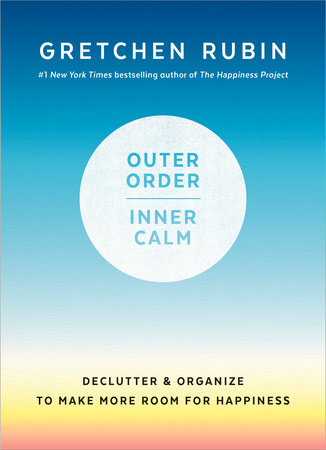 OUTER ORDER, INNER CALM: DECLUTTER AND ORGANIZE TO MAKE MORE ROOM FOR HAPPINESS by Gretchen Rubin
In this easy-to-read but hard-to-put-down book, Gretchen Rubin suggests more than 150 short, concrete clutter-clearing ideas so each reader can choose the ones that resonate most. The fact is, when we tailor our approach to suit our own particular challenges and habits, we're far more likely to be able to create the order that will make our lives happier, healthier, more productive, and more creative.
SAVE MONEY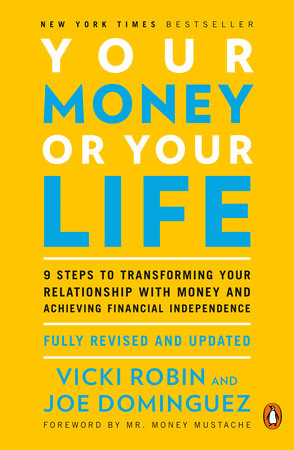 YOUR MONEY OR YOUR LIFE: 9 STEPS TO TRANSFORMING YOUR RELATIONSHIP WITH MONEY AND ACHIEVING FINANCIAL INDEPENDENCE by Vicki Robin, Joe Dominguez, Mr. Money Mustache
A fully revised edition of one of the most influential books ever written on personal finance. Whether you're just beginning your financial life or heading towards retirement, this book will show you how to: •Get out of debt and develop savings • Save money through mindfulness and good habits, rather than strict budgeting • Declutter your life and live well for less • Invest your savings and begin creating wealth • Save the planet while saving money • …and so much more!
EAT HEALTHY
THE BLUE ZONES KITCHEN: 100 RECIPES TO LIVE TO 100 by Dan Buettner
Building on decades of research, longevity expert Dan Buettner has gathered 100 recipes inspired by the Blue Zones, home to the healthiest and happiest communities in the world. Each dish—for example, Sardinian Herbed Lentil Minestrone; Costa Rican Hearts of Palm Ceviche; Cornmeal Waffles from Loma Linda, California; and Okinawan Sweet Potatoes—uses ingredients and cooking methods proven to increase longevity, wellness, and mental health. Complemented by mouthwatering photography, the recipes also include lifestyle tips (including the best times to eat dinner and proper portion sizes).
EXERCISE MORE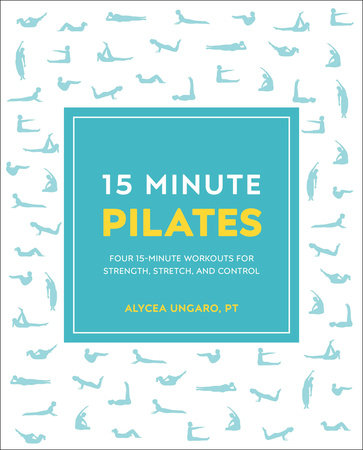 15-MINUTE PILATES: FOUR 15-MINUTE WORKOUTS FOR STRENGTH, STRETCH, AND CONTROL by Alycea Ungaro
15-Minute Pilates will inspire you to make Pilates part of your weekly routine, so you will soon reap the benefits of enhanced health and wellness. Clear, step-by-step photographs paired with easy-to-follow instructions explain exactly what to do in each move, targeted "feel it here" graphics help you to understand which part of your body to focus on, and at-a-glance reminders at the end of each 15-minute program show all the poses in sequence.
For more information on these and related titles visit New Decade, New You 2020
---
There's a Book for That! is brought to you by Penguin Random House's Sales department. Please follow our Tumblr by clicking here—and share this link with your accounts: theresabookforthat.tumblr.com. Thank you!
Did you see something on the news or read about something on your commute? Perhaps you noticed something trending on Twitter? Did you think: "There's a book for that!"? Then please, send it our way at theresabookforthat@penguinrandomhouse.com
Posted: January 3, 2020