Friday Reads: Newbery Medalists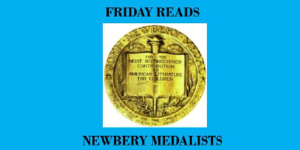 Welcome the weekend and congratulations to all the Youth in Media Award Winners, announced at ALA's Midwinter Conference earlier this week. Random House Books for Young Readers' WHEN YOU TRAP A TIGER won the prestigious Newbery Medal and prompted us to gather previous Newbery medalists for your family's reading pleasure: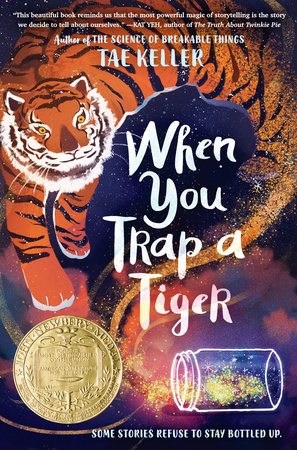 WHEN YOU TRAP A TIGER by Tae Keller
WINNER OF THE NEWBERY MEDAL
WINNER OF THE ASIAN/PACIFIC AMERICAN AWARD FOR CHILDREN'S LITERATURE
When Lily and her family move in with her sick grandmother, a magical tiger straight out of her halmoni's Korean folktales arrives, prompting Lily to unravel a secret family history. Long, long ago, Halmoni stole something from the tigers. Now they want it back. And when one of the tigers approaches Lily with a deal—return what her grandmother stole in exchange for Halmoni's health—Lily is tempted to agree. But deals with tigers are never what they seem! With the help of her sister and her new friend Ricky, Lily must find her voice…and the courage to face a tiger.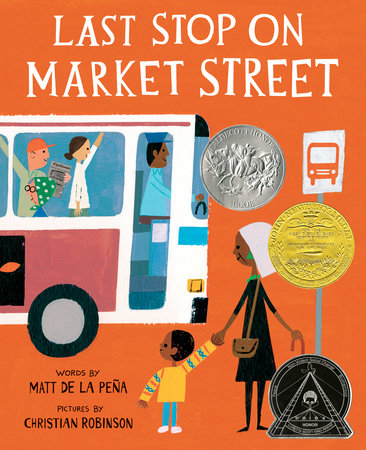 LAST STOP ON MARKET STREET by Matt de la Peña; Illustrated by Christian Robinson
Every Sunday after church, CJ and his grandma ride the bus across town. But today, CJ wonders why they don't own a car like his friend Colby. Why doesn't he have an iPod like the boys on the bus? How come they always have to get off in the dirty part of town? Each question is met with an encouraging answer from grandma, who helps him see the beauty—and fun—in their routine and in the world around them.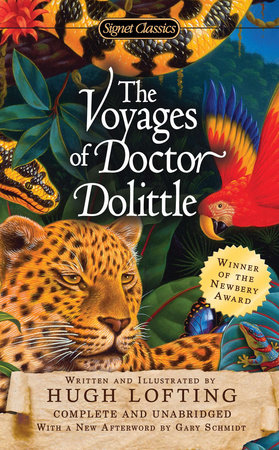 THE VOYAGES OF DOCTOR DOLITTLE by Hugh Lofting
With young Tommy at his side, Dr. Doolittle embarks on extraordinary adventures, using his ability to speak with animals. Lofting's blend of fantasy and environmentalism has delighted readers for generations.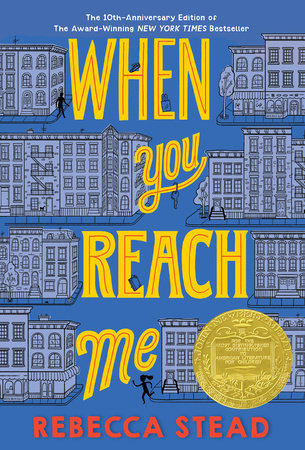 WHEN YOU REACH ME by Rebecca Stead
Shortly after a fall-out with her best friend, sixth grader Miranda starts receiving mysterious notes, and she doesn't know what to do. The notes tell her that she must write a letter—a true story, and that she can't share her mission with anyone. It would be easy to ignore the strange messages, except that whoever is leaving them has an uncanny ability to predict the future. If that is the case, then Miranda has a big problem—because the notes tell her that someone is going to die, and she might be too late to stop it.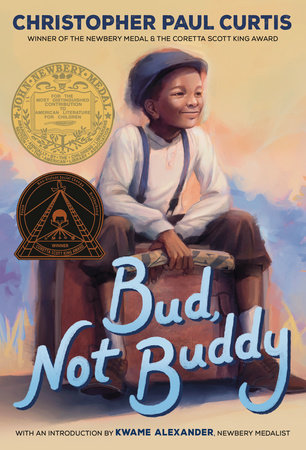 BUD, NOT BUDDY by Christopher Paul Curtis
The Newbery Medal and Coretta Scott King Award-winning classic about a boy who decides to hit the road to find his father—from Christopher Paul Curtis, author of The Watsons Go To Birmingham—1963, a Newbery and Coretta Scott King Honoree.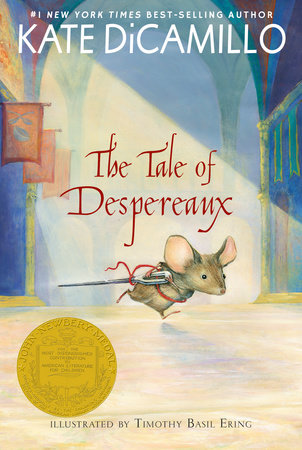 THE TALE OF DESPEREAUX: BEING THE STORY OF A MOUSE, A PRINCESS, SOME SOUP, AND A SPOOL OF THREAD by Kate DiCamillo, Timothy Basil Ering
Welcome to the story of Despereaux Tilling, a mouse who is in love with music, stories, and a princess named Pea. It is also the story of a rat called Roscuro, who lives in the darkness and covets a world filled with light. And it is the story of Miggery Sow, a slow-witted serving girl who harbors a simple, impossible wish. These three characters are about to embark on a journey that will lead them down into a horrible dungeon, up into a glittering castle, and, ultimately, into each other's lives. And what happens then? As Kate DiCamillo would say: Reader, it is your destiny to find out.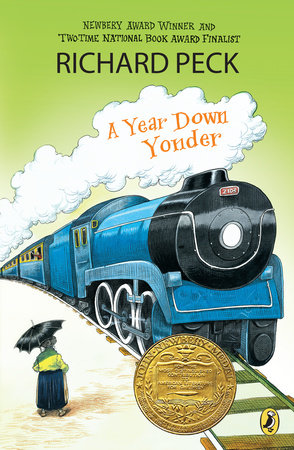 A YEAR DOWN YONDER by Richard Peck
Richard Peck's Newbery Medal-winning sequel to A Long Way from Chicago: Mary Alice's childhood summers in Grandma Dowdel's sleepy Illinois town were packed with enough drama to fill the double bill of any picture show. But now she is fifteen, and faces a whole long year with Grandma, a woman well known for shaking up her neighbors-and everyone else! All Mary Alice can know for certain is this: when trying to predict how life with Grandma might turn out . . . better not. This wry, delightful sequel to the Newbery Honor Book A Long Way from Chicago has already taken its place among the classics of children's literature.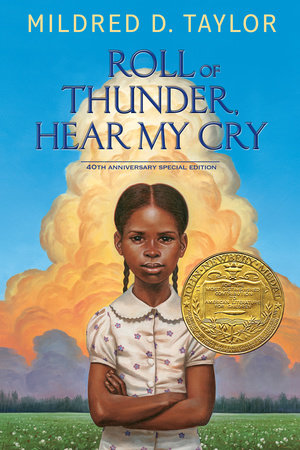 ROLL OF THUNDER, HEAR MY CRY by Mildred D. Taylor
A stunning edition of a timeless Newbery Award Winner, with cover art by two-time Caldecott Honor Award winner Kadir Nelson. "The vivid story of a black family whose warm ties to each other and their land give them strength to defy rural Southern racism during the Depression . . . Entirely through its own internal development, the novel shows the rich inner rewards of black pride, love, and independence despite the certainty of outer defeat."—Booklist, starred review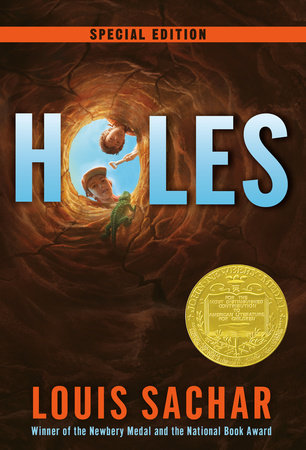 HOLES by Louis Sachar
Stanley has been unjustly sent to a boys' detention center, Camp Green Lake, where the boys build character by spending all day, every day digging holes exactly five feet wide and five feet deep. There is no lake at Camp Green Lake. But there are an awful lot of holes. It doesn't take long for Stanley to realize there's more than character improvement going on at Camp Green Lake. The boys are digging holes because the warden is looking for something. But what could be buried under a dried-up lake? Stanley tries to dig up the truth in this inventive and darkly humorous tale of crime and punishment—and redemption.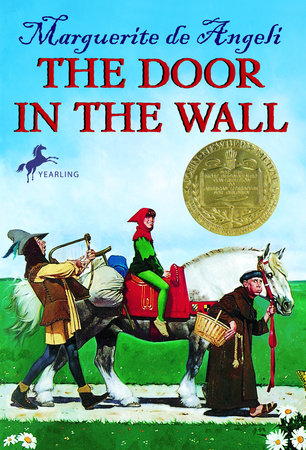 THE DOOR IN THE WALL by Marguerite de Angeli
Ever since he can remember, Robin, child of Sir John de Bureford, has been told what is expected of him as the son of a nobleman. He must learn the ways of knighthood. But Robin's destiny is changed suddenly when he falls ill and loses the use of his legs. Fearing a plague, his servants abandon him, and Robin is left alone. A monk named Brother Luke rescues Robin and takes him to the hospice of St. Mark's, where he is taught woodcarving and patience and strength. Says Brother Luke, "Thou hast only to follow the wall far enough and there will be a door in it."
For more on these and other related books visit Newbery Medalists
---
There's a Book for That! is brought to you by Penguin Random House's Sales department. Please follow our Tumblr by clicking here—and share this link with your accounts: theresabookforthat.tumblr.com. Thank you!
Did you see something on the news or read about something on your commute? Perhaps you noticed something trending on Twitter? Did you think: "There's a book for that!"? Then please, send it our way at theresabookforthat@penguinrandomhouse.com
Posted: January 29, 2021