Friday Reads: Nigeria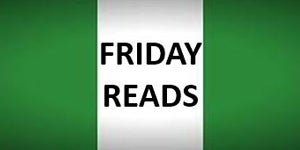 Nigeria, with its beauty and strife, has proven to be fertile ground for literature. The literary icons Chinua Achebe and Wole Soyinka hail from Nigeria and both experienced the Biafran War of the 1960s, whereas a number of contemporary Nigerian writers published by Penguin Random House were not yet born. The vibrant novels and memoirs featured this week have recurring themes of exile and return. We invite you to read, or revisit, these important, creative works to learn about, and be inspired by, their authors' beloved, beleaguered homeland.
FEATURED TITLES
Hot off the press!…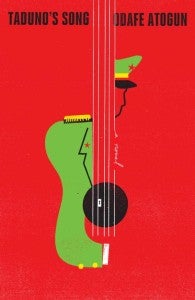 TADUNO'S SONG: A NOVEL by Odafe Atogun
HERE IS THE STUNNING DEBUT from a fresh Nigerian literary voice: a mesmerizing, deceptively simple, Kafkaesque narrative, resonant of the myth of Orpheus and Eurydice and lightly informed by the life of Nigerian musical superstar Fela Kuti—powerful story of love, sacrifice and courage.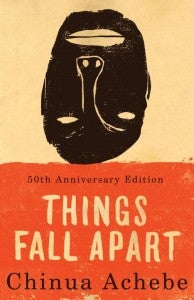 THINGS FALL APART: A NOVEL by Chinua Achebe
One of the great novels of the 20th century from one of the fathers of modern African literature, Achebe's masterpiece follows an Ibo man before, during, and after the entrance of colonial powers and missionaries into Nigeria.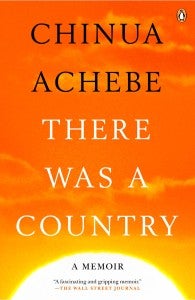 THERE WAS A COUNTRY: A MEMOIR by Chinua Achebe
For more than forty years, Chinua Achebe maintained a considered silence on the events of the Nigerian civil war, also known as the Biafran War, of 1967–1970, addressing them only obliquely through his poetry. Decades in the making, There Was a Country is a towering account of one of modern Africa's most disastrous events.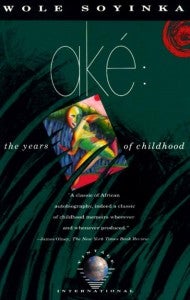 AKE: THE YEARS OF CHILDHOOD by Wole Soyinka
The first African to receive the Nobel Prize in Literature (in 1986), as well as a political activist of prodigious energies, Wole Soyinka tells the story of his boyhood before and during World War II in a Yoruba village in western Nigeria called Aké.  His vivid evocation of the colorful sights, sounds, and aromas of the world that shaped him is both lyrically beautiful and laced with humor and the sheer delight of a child's-eye view.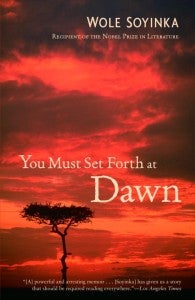 YOU MUST SET FORTH AT DAWN: A MEMOIR by Wole Soyinka
Following his modern classic Ake: The Years of Childhood, Soyinka has written an equally important chronicle of his turbulent life as an adult.  In the tough, humane and lyrical language that has typified his plays and novels, Soyinka captures the indomitable spirit of Nigeria itself.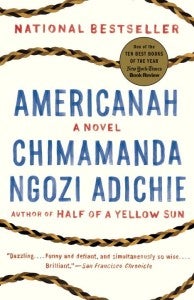 AMERICANAH by Chimamanda Ngozi Adichie
As teenagers at a Lagos secondary school, Ifemelu and Obinze fall in love at a time when Nigeria is under a military dictatorship, and people are fleeing the country. At once darkly funny and tender, theirs is a story of love and race which spans three continents and numerous lives and paints a gripping portrait of today's hyper-globalized world.
For more on these and other titles from and about Nigeria visit the collection Nigeria
Posted: March 9, 2017