Friday Reads: Novel Dissertations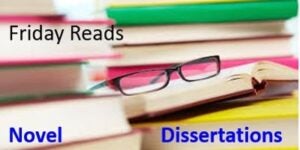 Akin to the campus novel, have you noticed how many fictional characters are dealing with, in one way or another, their doctoral dissertations? We have!
The six lauded novels below feature protagonists with stalled, abandoned, or pending dissertations that serve as symbols of existential crises, or at least lives at a crossroads. See if you can relate…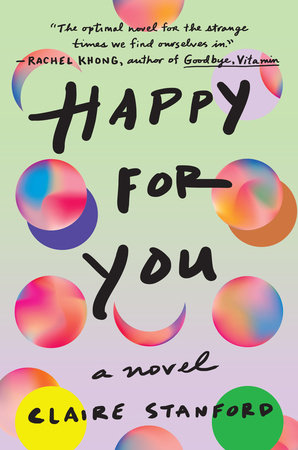 HAPPY FOR YOU: A NOVEL by Claire Stanford
Four years into writing her still-unfinished philosophy dissertation, and anticipating a marriage proposal from her long-term boyfriend, Evelyn Kominsky Kumamoto is wrestling with big questions about life: How can she do meaningful work in the world? Is she ready for marriage—and motherhood? But no one else around her seems to share her ambivalence…Swallowing her doubts, Evelyn makes a leap, leaving academia for a job as a researcher at the third-most popular internet company, where her team is tasked with developing an app that will help users quantify and augment their happiness. Confronting Silicon Valley's norm-reinforcing algorithms and predominantly white culture, she struggles to find belonging: as a biracial person, as an Asian American, and as someone who doesn't know how to perform social media's vision of what womanhood should look like.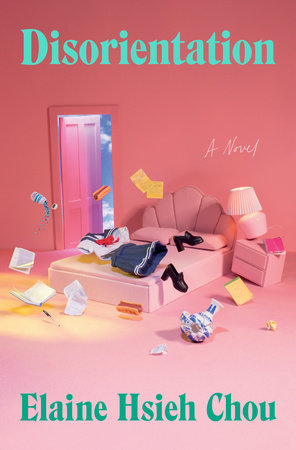 DISORIENTATION: A NOVEL by Elaine Hsieh Chou
Twenty-nine-year-old PhD student Ingrid Yang is desperate to finish her dissertation on the late canonical poet Xiao-Wen Chou and never read about "Chinese-y" things again. But after years of grueling research, all she has to show for her efforts are junk food addiction and stomach pain. When she accidentally stumbles upon a curious note in the Chou archives one afternoon, she convinces herself it's her ticket out of academic hell…But Ingrid's in much deeper than she thinks. Her clumsy exploits to unravel the note's message lead to an explosive discovery, upending not only her sheltered life within academia but her entire world beyond it.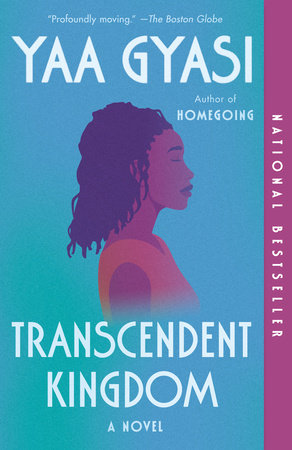 TRANSCENDENT KINGDOM: A NOVEL by Yaa Gyasi
Yaa Gyasi's stunning follow-up to her acclaimed Homegoing.
Gifty is a sixth-year PhD candidate in neuroscience at the Stanford University School of Medicine studying reward-seeking behavior in mice and the neural circuits of depression and addiction. Her brother, Nana, was a gifted high school athlete who died of a heroin overdose after an ankle injury left him hooked on OxyContin. Her suicidal mother is living in her bed. Gifty is determined to discover the scientific basis for the suffering she sees all around her. But even as she turns to the hard sciences to unlock the mystery of her family's losses, she finds herself hungering for her childhood faith and grappling with the evangelical church in which she was raised, whose promise of salvation remains as tantalizing as it is elusive.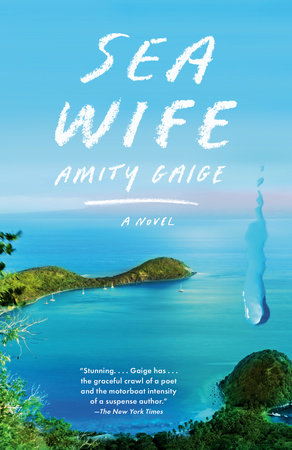 SEA WIFE: A NOVEL by Amity Gaige
Juliet is failing to juggle motherhood and her stalled-out dissertation on confessional poetry when her husband, Michael, informs her that he wants to leave his job and buy a sailboat. With their two kids—Sybil, age seven, and George, age two—Juliet and Michael set off for Panama, where their forty-four foot sailboat awaits them… A transporting novel about marriage, family and love in a time of unprecedented turmoil, Sea Wife is unforgettable in its power and astonishingly perceptive in its portrayal of optimism, disillusionment, and survival.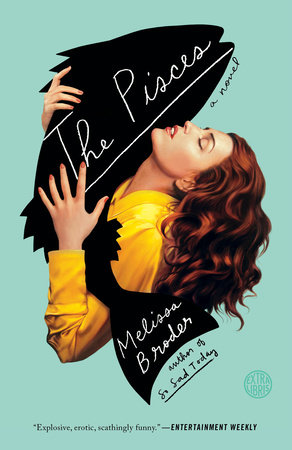 THE PISCES: A NOVEL by Melissa Broder
Lucy has been writing her dissertation on Sappho for nine years when she and her boyfriend break up in a dramatic flameout. After she bottoms out in Phoenix, her sister in Los Angeles insists Lucy dog-sit for the summer. Annika's home is a gorgeous glass cube on Venice Beach, but Lucy can find little relief from her anxiety — not in the Greek chorus of women in her love addiction therapy group, not in her frequent Tinder excursions, not even in Dominic the foxhound's easy affection. Everything changes when Lucy becomes entranced by an eerily attractive swimmer while sitting alone on the beach rocks one night. But when Lucy learns the truth about his identity, their relationship, and Lucy's understanding of what love should look like, take a very unexpected turn.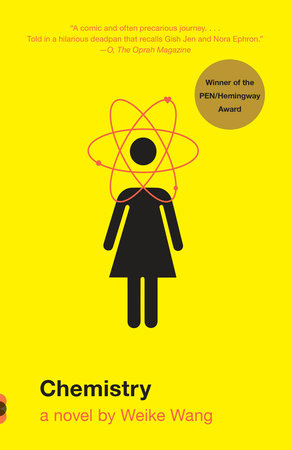 CHEMISTRY: A NOVEL by Weike Wang
Winner of the PEN/Hemingway Award
Winner of a Whiting Award
At first glance, the quirky, overworked narrator of Weike Wang's debut novel seems to be on the cusp of a perfect life: she is studying for a prestigious PhD in chemistry that will make her Chinese parents proud (or at least satisfied), and her successful, supportive boyfriend has just proposed to her. But instead of feeling hopeful, she is wracked with ambivalence: the long, demanding hours at the lab have created an exquisite pressure cooker, and she doesn't know how to answer the marriage question. When it all becomes too much and her life plan veers off course, she finds herself on a new path of discoveries about everything she thought she knew. Smart, moving, and always funny, this unique coming-of-age story is certain to evoke a winning reaction.
For more on these and related titles visit the collection Novel Dissertations
---
There's a Book for That! is brought to you by Penguin Random House's Sales department. Please follow our Tumblr by clicking here—and share this link with your accounts: theresabookforthat.tumblr.com. Thank you!
Did you see something on the news or read about something on your commute? Perhaps you noticed something trending on Twitter? Did you think: "There's a book for that!"? Then please, send it our way at theresabookforthat@penguinrandomhouse.com
Posted: May 6, 2022