Friday Reads: Novels in Verse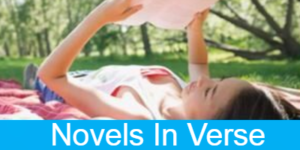 For National Poetry Month, why not dip into some brilliant novels in verse? We offer a bounty of provocative, poetic tales for young adults that will also appeal to many adults. These are quite likely to prompt your own lyrical output: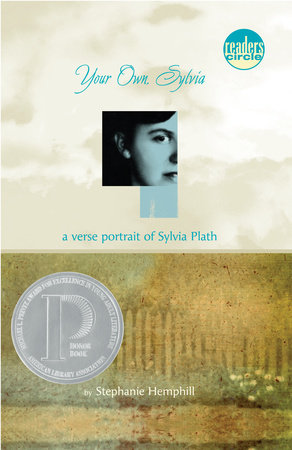 YOUR OWN, SYLVIA: A VERSE PORTRAIT OF SYLVIA PLATH by Stephanie Hemphill
Your Own, Sylvia draws on Plath's writing and extensive nonfiction sources, chronicling Hemphill's interpretation of Plath's life from infancy to her death by suicide at age 30. The poems are arranged chronologically and each conveys an experience in Plath's life told via the voice and perspective of family members, friends, doctors, fellow writers, etc.—as interpreted by Hemphill. Each poem is accompanied by an addendum that further explains the factual circumstances of that poem's subject.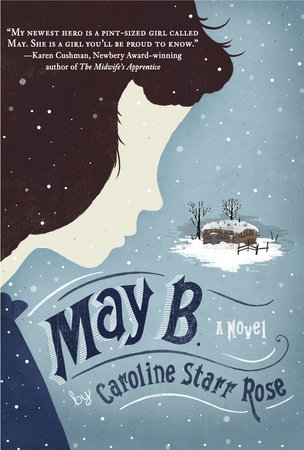 MAY B. by Caroline Starr Rose
"…a brave, stubborn fighter, the short, free-verse lines are one-two punches in this Laura Ingalls Wilder-inspired ode to the human spirit." — Kirkus Reviews, Starred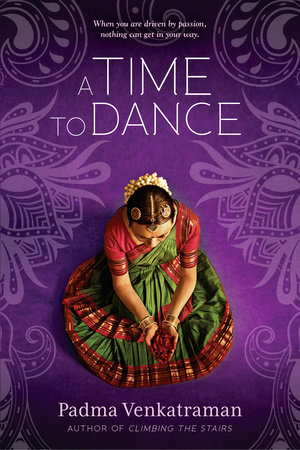 A TIME TO DANCE by Padma Venkatraman
Padma Venkatraman's inspiring story of a young girl's struggle to regain her passion and find a new peace is told lyrically through verse that captures the beauty and mystery of India and the ancient bharatanatyam dance form. This is a stunning novel about spiritual awakening, the power of art, and above all, the courage and resilience of the human spirit.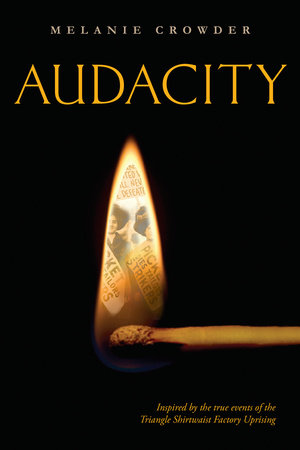 AUDACITY by Melanie Crowder
A gorgeously told novel in verse written with intimacy and power, Audacity is inspired by the real-life story of Clara Lemlich, a spirited young woman who emigrated from Russia to New York at the turn of the twentieth century and fought tenaciously for equal rights. Bucking the norms of both her traditional Jewish family and societal conventions, Clara refuses to accept substandard working conditions in the factories on Manhattan's Lower East Side. For years, Clara devotes herself to the labor fight, speaking up for those who suffer in silence. In time, Clara convinces the women in the factories to strike, organize, and unionize, culminating in the famous Uprising of the 20,000.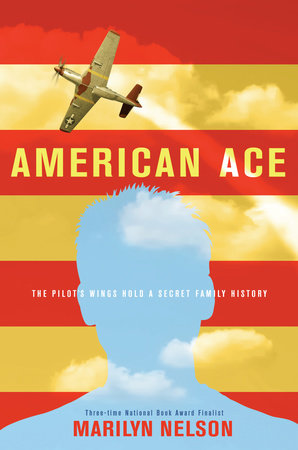 AMERICAN ACE by Marilyn Nelson
This riveting novel in verse, perfect for fans of Jacqueline Woodson and Toni Morrison, explores American history and race through the eyes of a teenage boy embracing his newfound identity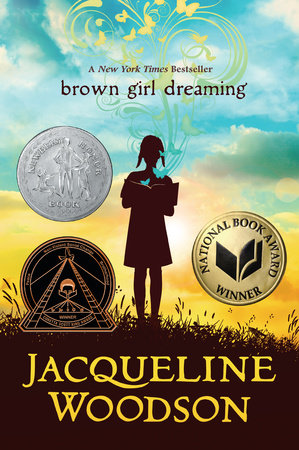 BROWN GIRL DREAMING by Jacqueline Woodson
Jacqueline Woodson's National Book Award and Newbery Honor winner* Jacqueline Woodson is the 2018-2019 National Ambassador for Young People's Literature* A President Obama "O" Book Club pick
Raised in South Carolina and New York, Woodson always felt halfway home in each place. In vivid poems, she shares what it was like to grow up as an African American in the 1960s and 1970s, living with the remnants of Jim Crow and her growing awareness of the Civil Rights movement. Woodson's eloquent poetry also reflects the joy of finding her voice through writing stories, despite the fact that she struggled with reading as a child. Her love of stories inspired her and stayed with her, creating the first sparks of the gifted writer she was to become.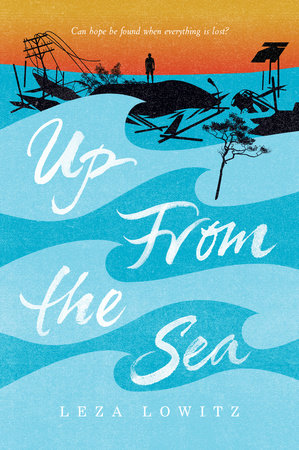 UP FROM THE SEA by Leza Lowitz
A powerful novel-in-verse about how one teen boy survives the March 2011 tsunami that devastates his coastal Japanese village.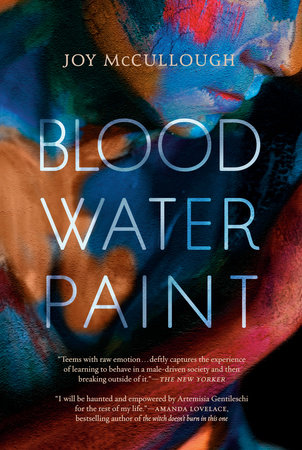 BLOOD WATER PAINT by Joy McCullough
An inspiring and empowering story of strength and persistence in the aftermath of sexual assault based on the life of the seventeenth-century painter Artemisia Gentileschi.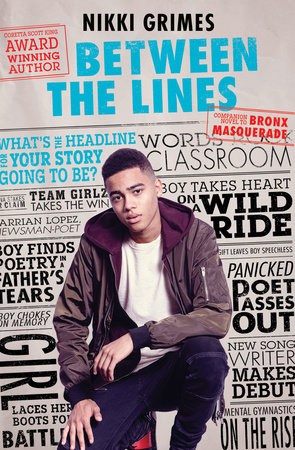 BETWEEN THE LINES by Nikki Grimes
Darrian dreams of writing for the The New York Times. To hone his skills and learn more about the power of words, he enrolls in Mr. Ward's class, known for its open-mic poetry readings and boys vs. girls poetry slam. As Darrian and his classmates get to know one another through poetry, they bond over the shared experiences and truth that emerge from their writing, despite their private struggles and outward differences.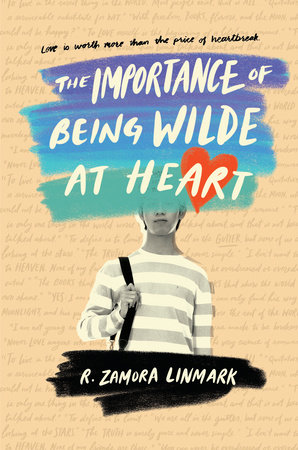 THE IMPORTANCE OF BEING WILDE AT HEART by R. Zamora Linmark
Readers of Adam Silvera (They Both Die at the End) and Elizabeth Acevedo (The Poet X) will pull out the tissues for this tender, quirky story of one seventeen-year-old boy's journey through first love and first heartbreak, guided by his personal hero, Oscar Wilde.
For more on these, and related titles, visit the collection Novels in Verse
---
There's a Book for That! is brought to you by Penguin Random House's Sales department. Please follow our Tumblr by clicking here—and share this link with your accounts: theresabookforthat.tumblr.com. Thank you!
Did you see something on the news or read about something on your commute? Perhaps you noticed something trending on Twitter? Did you think: "There's a book for that!"? Then please, send it our way at theresabookforthat@penguinrandomhouse.com
Posted: April 24, 2020