Friday Reads: Octopus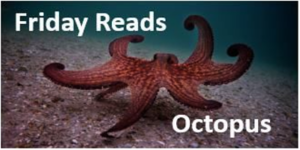 Have you seen the documentary My Octopus Teacher? It's a stunning tale of an unusual friendship between man and octopus set in the freezing waters of South Africa. It showcases the vitality of the ocean and our inter-connectedness with all creatures – invertebrates and vertebrates alike. The beauty and intelligence of octopuses inspires this week's selection for all ages: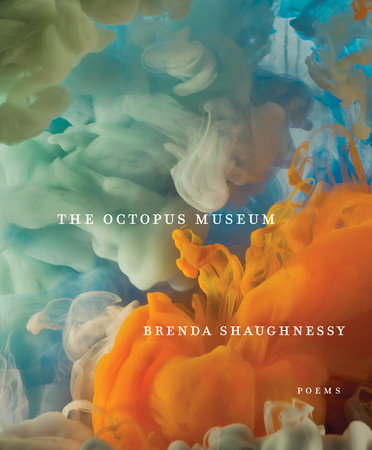 THE OCTOPUS MUSEUM: POEMS by Brenda Shaughnessy
As Shaughnessy conjures our potential future, she movingly (and often with humor) envisions an age where cephalopods might rule over humankind, a fate she suggests we may just deserve after destroying their oceans. These heartbreaking, terrified poems are the battle cry of a woman who is fighting for the survival of the world she loves, and a stirring exhibition of who we are as a civilization.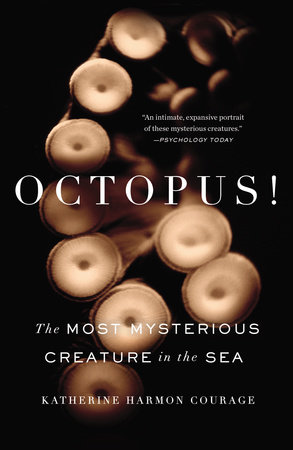 OCTOPUS!: THE MOST MYSTERIOUS CREATURE IN THE SEA by Katherine Harmon Courage
Katherine Harmon Courage dives into the mystifying underwater world of the octopus and reports on her research around the world. She reveals, for instance, that the oldest known octopus lived before the first dinosaurs; that two thirds of an octopus's brain capacity is spread throughout its arms, meaning each literally has a mind of its own; and that it can change colors within milliseconds to camouflage itself, yet appears to be colorblind.
FOR YOUNGER READERS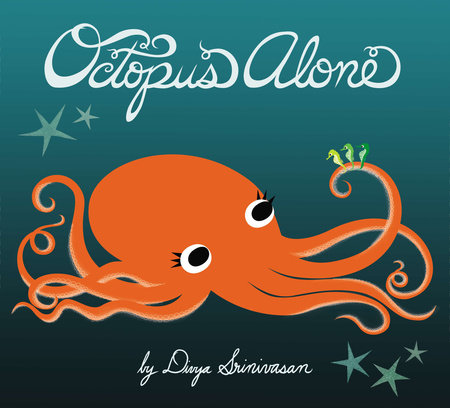 OCTOPUS ALONE by Divya Srinivasan
Octopus loves living on the busy reef under the sea. From her cozy cave, she can see clown fish, and sea turtles, and little butterflies swimming by. She especially loves watching the seahorses having fun, wiggling and twirling. Sometimes she will play with them, but occasionally Octopus just wants to be alone, somewhere quiet, and not so busy. So one day, she swims far, far beyond the reef and finds another cozy cave, only here she is perfectly, wonderfully alone. It is exactly what she wanted . . . until she's ready to go back home to be with her friends.
As she did in Little Owl's Night, Divya Srinivasan shows children a wonderful part of the natural world in a very warm-hearted way.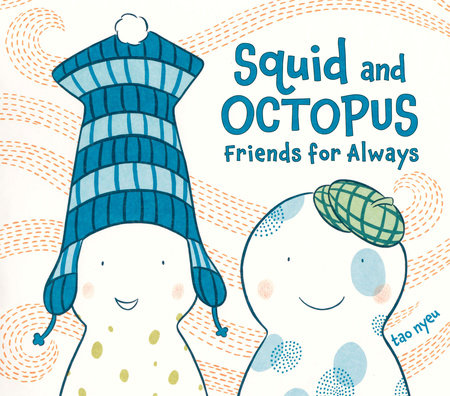 SQUID AND OCTOPUS: FRIENDS FOR ALWAYS by Tao Nyeu
An award-winning author presents a delightful picture book about friendship under the sea. For fans of Jon Klassen's This is Not My Hat and Oliver Jeffers' This Moose Belongs to Me. The four tales in this charming picture book show funny moments in the life of best friends Squid and Octopus. They are a very lucky pair. And as the fortune cookie in the last story says, true friends are friends for always.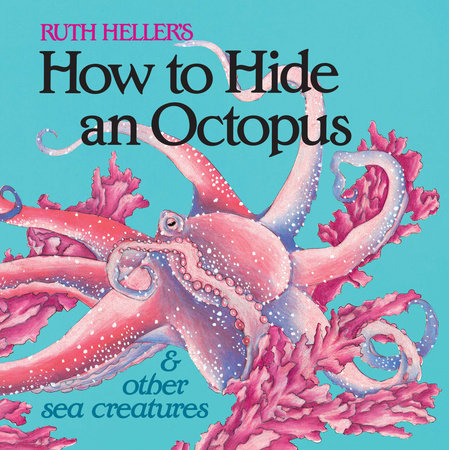 HOW TO HIDE AN OCTOPUS AND OTHER SEA CREATURES by Ruth Heller
Go on a fascinating nature hunt to find the camouflaged octopus, crabs, brilliantly-painted tropical fish, and other wonderful sea creatures hidden in the pages of this book.
For more on these and related titles, visit the collection: Octopus
---
There's a Book for That! is brought to you by Penguin Random House's Sales department. Please follow our Tumblr by clicking here—and share this link with your accounts: theresabookforthat.tumblr.com. Thank you!
Did you see something on the news or read about something on your commute? Perhaps you noticed something trending on Twitter? Did you think: "There's a book for that!"? Then please, send it our way at theresabookforthat@penguinrandomhouse.com
Posted: October 16, 2020