Friday Reads: Our Finalists for the 2018 PEN America Literary Awards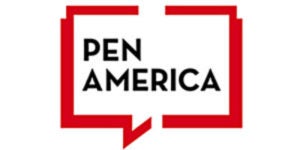 PEN America has announced the finalists for its 2018 PEN America Literary Awards, in the categories of debut fiction, diversity, translation, biography, essay, science and sports writing, as well as for the PEN/Jean Stein Award.  The shortlisted titles include 14 books published by Penguin Random House imprints, as well as two books from PRHPS client publishers.   
Here is a reading list to be proud of:
FICTION
SOUR HEART: STORIES by Jenny Zhang (Lenny/Random House)
PEN/ROBERT W. BINGHAM PRIZE FOR DEBUT FICTION FINALIST
A debut story collection about a community of immigrants who have traded their endangered lives as artists in China and Taiwan for the constant struggle of life at the poverty line in 1990s New York City, Zhang's exhilarating collection examines the many ways that family and history can weigh us down and also lift us up.
SONORA by Hannah Lillith Assadi (Soho Press, a PRHPS client publisher)
PEN/ROBERT W. BINGHAM PRIZE FOR DEBUT FICTION FINALIST
A fevered, lyrical debut about two young women drawn into an ever-intensifying friendship set against the stark, haunted landscape of the Sonoran desert and the ecstatic frenzy of New York City.
WHITE TEARS: A NOVEL by Hari Kunzru  (Vintage/Knopf)
PEN/JEAN STEIN BOOK AWARD FINALIST
Ghost story, murder mystery, love letter to American music—WHITE TEARS is all of this and more, a thrilling investigation of race and appropriation in society today.
THE CHANGELING: A NOVEL by Victor LaValle (Spiegel & Grau)
PEN/JEAN STEIN BOOK AWARD FINALIST
One man's thrilling journey through an enchanted world to find his wife, who has disappeared after seemingly committing an unforgiveable act of violence, from the award-winning author of The Devil in Silver and Big Machine.
AUGUSTOWN: A NOVEL by Kei Miller  (Pantheon)
PEN OPEN BOOK AWARD FINALIST
Set in the backlands of Jamaica, AUGUSTOWN is a magical and haunting novel of one woman's struggle to rise above the brutal vicissitudes of history, race, class, collective memory, violence, and myth.
OUT IN THE OPEN: A NOVEL by Jesús Carrasco, translated by Margaret Joll Costa  (Riverhead)
PEN TRANSLATION PRIZE FINALIST
OUT IN THE OPEN  tells the story of a young boy's journey through an unnamed, drought-stricken country ruled by violence. A claustrophobic world where names and dates don't matter, where morals have drained away with the water. In this landscape the boy, not yet a lost cause, has the chance to choose hope and bravery, or to live forever mired in the violence with which he grew up.
A HORSE WALKS INTO A BAR: A NOVEL by David Grossman, translated by Jessica Cohen  (Vintage)
PEN TRANSLATION PRIZE FINALIST
From the author of TO THE END OF THE LAND, the Man Booker International Prize-winning novel about the tragicomic life of a standup comedian.
KATALIN STREET by Magda Szabo, translated by Len Rix (NYRB Classics, a PRHPS client publisher)
PEN TRANSLATION PRIZE FINALIST
From the author of The Door, selected as one of the New York Times "10 Best Books" of the year, this is a heart-wrenching tale about a group of friends and lovers torn apart by the German occupation of Budapest during World War II.
NONFICTION
WE WERE EIGHT YEARS IN POWER: AN AMERICAN TRAGEDY by Ta-Nehisi Coates (One World)
PEN/JEAN STEIN BOOK AWARD FINALIST
A powerful portrait of the historic Obama era that provocatively combines award-winning journalism with the introspective, searching voice of Ta-Nehisi Coates' memoir, the National Book Award-winning BETWEEN THE WORLD AND ME.
GRANT by Ron Chernow (Penguin Press)
PEN/BOGRAD WELD PRIZE FOR BIOGRAPHY FINALIST
Pulitzer Prize-winner and biographer of ALEXANDER HAMILTON, George Washington, and John D. Rockefeller, Ron Chernow returns with the definitive biography of Ulysses S. Grant, a grand synthesis of painstaking research and literary brilliance that makes sense of all sides of Grant's life, explaining how this simple Midwesterner could at once be so ordinary and so extraordinary.
RICHARD NIXON: THE LIFE by John A. Farrell (Doubleday)
PEN/BOGRAD WELD PRIZE FOR BIOGRAPHY FINALIST
From a prize-winning biographer comes the defining portrait of a man who led America in a time of turmoil and left us a darker age. We live today, John A. Farrell shows, in a world Richard Nixon made.
LENIN: THE MAN, THE DICTATOR, AND THE MASTER OF TERROR by Victor Sebestyen  (Pantheon)
PEN/BOGRAD WELD PRIZE FOR BIOGRAPHY FINALIST
LENIN is a brilliant portrait of a complex and ruthless dictator, while also bringing to light important new revelations about the Russian Revolution, a pivotal point in modern history.
THE BOOK OF EMMA REYES: A MEMOIR by Emma Reyes, translated by Daniel Alarcón (Penguin)
PEN TRANSLATION PRIZE FINALIST
This astonishing memoir of a childhood lived in extreme poverty in Latin America was first published in 2012 in Colombia, where it was greeted as a literary discovery. Its author, whose writing had been encouraged by Gabriel García Márquez, had passed away nearly a decade earlier, and in the letters that comprise her memoir, she describes being an illegitimate child, living in a windowless room with no water or toilet and only ingenuity to keep her and her sister alive. Far from self-pitying, the portrait that emerges from this picaresque yet lucid unraveling of anecdotes inspires awe at the stunning early life of a gifted writer whose talent remained hidden for far too long.
BEHAVE: THE BIOLOGY OF HUMANS AT OUR BEST AND WORST by Robert M. Sapolsky (Penguin Press)
PEN/E.O. WILSON PRIZE FOR LITERARY SCIENCE WRITING FINALIST
From the great neurobiologist and primatologist, a landmark, genre-defining examination of the decisive factors that dictate the boundaries of human behavior, both good and bad. Sapolsky wrestles with some of our deepest and thorniest questions relating to tribalism and xenophobia, hierarchy and competition, morality and free will, and war and peace. Wise, humane, often very funny, BEHAVE is a towering achievement, powerfully humanizing, and downright heroic in its own right.
STING LIKE A BEE: MUHAMMAD ALI VS. THE UNITED STATES OF AMERICA, 1966-1971 by Leigh Montville (Doubleday)
PEN/ESPN AWARD FOR LITERARY SPORTS WRITING FINALIST
An insightful portrait of Muhammad Ali which centers on the cultural and political implications of Ali's refusal of service in the military—and the key moments in a life that was as high profile and transformative as any in the twentieth century.
BONES: BROTHERS, HORSES, CARTELS, AND THE BORDERLAND DREAM by Joe Tone (One World)
PEN/ESPN AWARD FOR LITERARY SPORTS WRITING FINALIST
A cinematic true-crime story set at the Mexican-American border about two very different brothers whose lives intertwine in an FBI drug investigation and a champion race horse.
To view the complete 2018 PEN Literary Awards finalists, click here.
The winners will be announced and celebrated at the 2018 PEN America Literary Awards Ceremony on February 20, 2018 at the NYU Skirball Center in NYC.
---
There's a Book for That! is brought to you by Penguin Random House's Sales department. Please follow our Tumblr by clicking here—and share this link with your accounts: theresabookforthat.tumblr.com. Thank you!
Did you see something on the news or read about something on your commute? Perhaps you noticed something trending on Twitter? Did you think: "There's a book for that!"? Then please, send it our way at theresabookforthat@penguinrandomhouse.com
Posted: January 26, 2018