Friday Reads: Paradise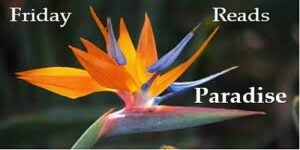 "I think what we are feeling in this place is much too large for one simple soul to understand, too powerful."― Peter Matthiessen, In Paradise
We've got 9 tickets to paradise this weekend, but the notion of paradise in these titles might not be what you expect. Spanning genres, behold the range of settings, characters and plot in the following engrossing fiction and poetry (after all, what's paradise without poetry?):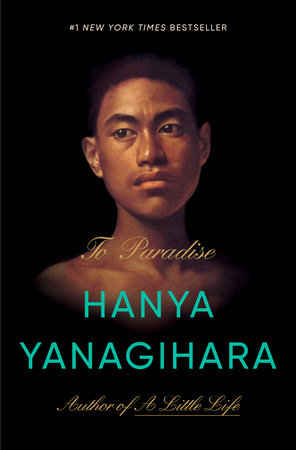 TO PARADISE: A NOVEL by Hanya Yanagihara
From the author of the classic A Little Life—a bold, brilliant novel spanning three centuries and three different versions of the American experiment, about lovers, family, loss and the elusive promise of utopia. These three sections are joined in an enthralling and ingenious symphony, as recurring notes and themes deepen and enrich one another: A townhouse in Washington Square Park in Greenwich Village; illness, and treatments that come at a terrible cost; wealth and squalor; the weak and the strong; race; the definition of family, and of nationhood; the dangerous righteousness of the powerful, and of revolutionaries; the longing to find a place in an earthly paradise, and the gradual realization that it can't exist. What unites not just the characters, but these Americas, are their reckonings with the qualities that make us human: Fear. Love. Shame. Need. Loneliness.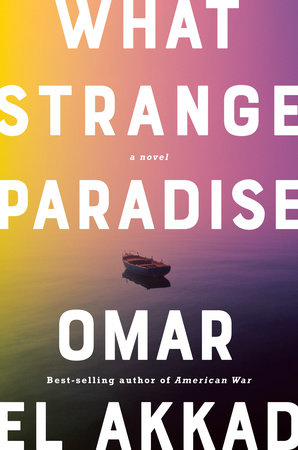 WHAT STRANGE PARADISE: A NOVEL by Omar El Akkad
A NEW YORK TIMES NOTABLE BOOK OF THE YEAR • From the widely acclaimed, bestselling author of American War—a beautifully written, unrelentingly dramatic, and profoundly moving novel that looks at the global refugee crisis through the eyes of a child.
Another overfilled, ill-equipped, dilapidated ship has sunk under the weight of its too many passengers: Syrians, Ethiopians, Egyptians, Lebanese, Palestinians, all of them desperate to escape untenable lives back in their homelands. But miraculously, someone has survived the passage: nine-year-old Amir, a Syrian boy who is soon rescued by Vänna. Vänna is a teenage girl, who, despite being native to the island, experiences her own sense of homelessness in a place and among people she has come to disdain. And though Vänna and Amir are complete strangers, though they don't speak a common language, Vänna is determined to do whatever it takes to save the boy.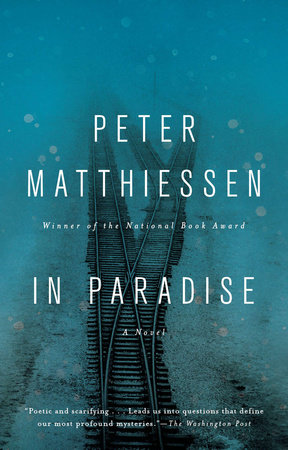 IN PARADISE: A NOVEL by Peter Matthiessen
Peter Matthiessen was a literary legend, the author of more than thirty acclaimed books and three-time winner of The National Book Award. In this, his final novel, he confronts the legacy of evil, and our unquenchable desire to wrest good from it. One week in late autumn of 1996, a group gathers at the site of a former death camp. They offer prayer at the crematoria and meditate in all weathers on the selection platform. They eat and sleep in the sparse quarters of the Nazi officers who, half a century before, sent more than a million Jews in this camp to their deaths. Clements Olin has joined them, to complete his research on the strange suicide of a survivor. As the days pass, tensions both political and personal surface among the participants, stripping away any easy pretense to resolution or healing.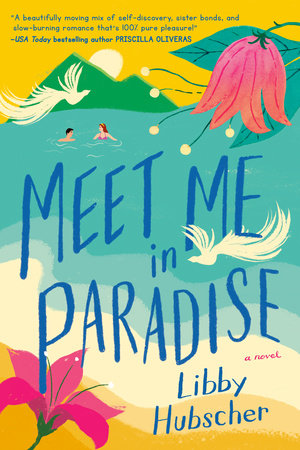 MEET ME IN PARADISE by Libby Hubscher
Sometimes family knows best, and their meddling is exactly what you need to find your destiny—a big-hearted, tender romance from debut author Libby Hubscher.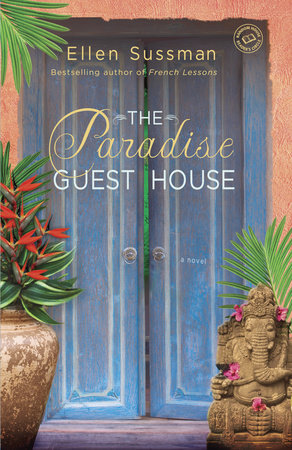 THE PARADISE GUEST HOUSE: A NOVEL by Ellen Sussman
A riveting and poignant novel of one woman's journey to Bali in search of love, renewal, and a place to call home—perfect for readers of Elizabeth Gilbert's Eat, Pray, Love and Alex Garland's The Beach: "Two survivors of Bali's terrorist bombing find love and spiritual rebirth on an island whose inhabitants believe in reincarnation in Sussman's touching panorama of paradise. . . . Throughout, Sussman celebrates lovers, quiet healing, and the sweetness of the island and its people."—Publishers Weekly (starred review)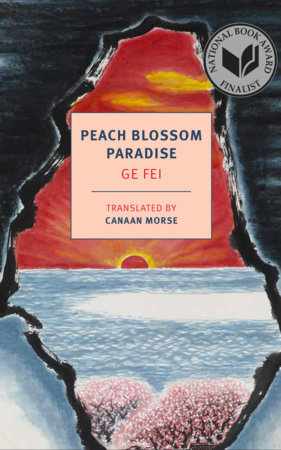 PEACH BLOSSOM PARADISE by Ge Fei, Canaan Morse
Peach Blossom Paradise, set at the time of The Hundred Days' Reform in China, is the story of Xiumi, the daughter of a wealthy landowner and former government official who falls prey to insanity and disappears. Days later, a man with a gold cicada in his pocket turns up at his estate and is inexplicably welcomed as a relative. This mysterious man has a great vision of reforging China as an egalitarian utopia, and he will stop at nothing to make it real. It is his own plans, however, which come to nothing, and his "little sister" Xiumi is left to take up arms against a Confucian world in which women are chattel. Her campaign for change and her struggle to seize control over her own body are continually threatened by the violent whims of men who claim to be building paradise.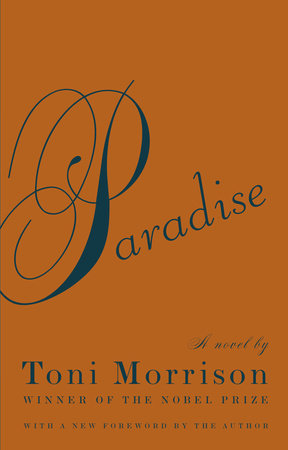 PARADISE by Toni Morrison
In prose that soars with the rhythms, grandeur, and tragic arc of an epic poem, Toni Morrison challenges our most fiercely held beliefs as she weaves folklore and history, memory and myth into an unforgettable meditation on race, religion, gender, and a far-off past that is ever present.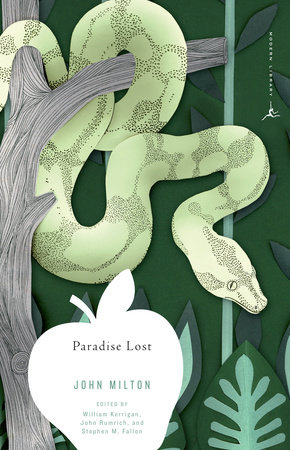 PARADISE LOST by John Milton; edited by William Kerrigan, John Rumrich, Stephen M. Fallon
John Milton's Paradise Lost, an epic poem on the clash between God and his fallen angel, Satan, is a profound meditation on fate, free will, and divinity, and one of the most beautiful works in world literature. Extracted from the Modern Library's highly acclaimed The Complete Poetry and Essential Prose of John Milton, this edition reflects up-to-date scholarship and includes a substantial Introduction, fresh commentary, and other features—annotations on Milton's classical allusions, a chronology of the writer's life, clean page layouts, and an index—that make it the definitive twenty-first-century presentation of John Milton's timeless signature work.
FOR YOUNGER READERS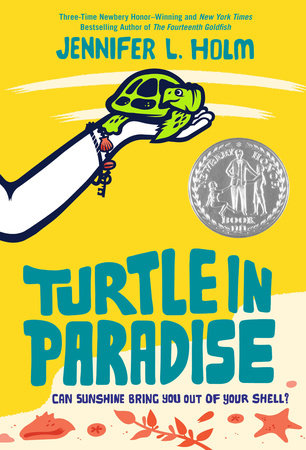 TURTLE IN PARADISE by Jennifer L. Holm
In Jennifer L. Holm's New York Times bestselling, Newbery Honor winning middle grade historical fiction novel, life isn't like the movies. But then again, 11-year-old Turtle is no Shirley Temple. She's smart and tough and has seen enough of the world not to expect a Hollywood ending. After all, it's 1935 and jobs and money and sometimes even dreams are scarce. So when Turtle's mama gets a job housekeeping for a lady who doesn't like kids, Turtle says goodbye without a tear and heads off to Key West, Florida to live with relatives she's never met. Florida's like nothing Turtle's ever seen before though. It's hot and strange, full of rag tag boy cousins, family secrets, scams, and even buried pirate treasure! Before she knows what's happened, Turtle finds herself coming out of the shell she's spent her life building, and as she does, her world opens up in the most unexpected ways. Filled with adventure, humor and heart, Turtle in Paradise is an instant classic both boys and girls with love.
For more about these and related titles visit Paradise
---
There's a Book for That! is brought to you by Penguin Random House's Sales department. Please follow our Tumblr by clicking here—and share this link with your accounts: theresabookforthat.tumblr.com. Thank you!
Did you see something on the news or read about something on your commute? Perhaps you noticed something trending on Twitter? Did you think: "There's a book for that!"? Then please, send it our way at theresabookforthat@penguinrandomhouse.com
Posted: January 21, 2022