Friday Reads: Peaches!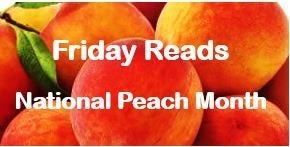 "The peach lay there still, blushing deeper in the window light. She bent to smell, and the perfume was headier than before, a scent of meadows and summers home from school."
– Allegra Goodman, The Cookbook Collector
Did you know that August is National Peach Month? Arguably the most popular fruit of summer, it's no surprise the peach is regaled this way. A mealy, flavorless peach is a letdown to be sure… but also makes the pleasure of a perfect peach a palate's treasure! There's no bad taste in the following bushel of books, picked just ripe and ready for your weekend reading: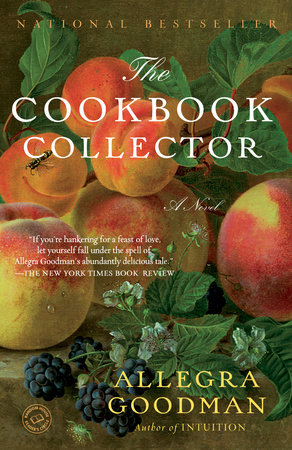 THE COOKBOOK COLLECTOR by Allegra Goodman
Two sisters, opposites in every way. Twenty-eight-year-old Emily is the pragmatic CEO of a Silicon Valley startup, and twenty-three-year-old Jessamine is a grad student in philosophy and a part-timer at Yorick's Used and Rare Books in Berkeley. But life tests the sisters and their theories. Emily's success in the dot-com bubble has its costs, while Jess's work on a cache of rare cookbooks pulls her closer to her charming, arrogant employer.
THE PERFECT PEACH: RECIPES AND STORIES FROM THE MASUMOTO FAMILY FARM by David Mas Masumoto, Marcy Masumoto, Nikiko Masumoto; Foreword by Rick Bayless
A cookbook showcasing the luscious flavor of peaches in 50 sweet and savory dishes, drawing on the life stories and experiences of America's foremost peach farming family, the Masumotos of California's central valley.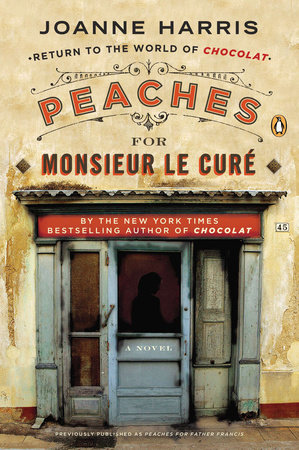 PEACHES FOR MONSIEUR LE CURÉ: A NOVEL by Joanne Harris
Even before it was adapted into the Oscar-nominated film starring Juliette Binoche and Johnny Depp, Joanne Harris's Chocolat entranced readers with its mix of hedonism, whimsy, and, of course, chocolate. Now, at last, Chocolat's heroine returns to the beautiful French village of Lansquenet in another, equally beguiling tale.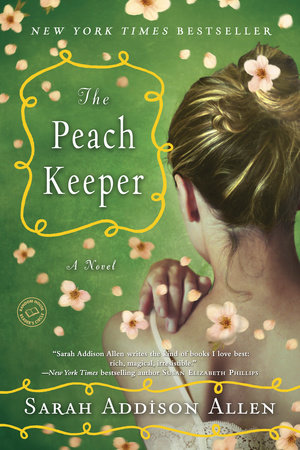 THE PEACH KEEPER: A NOVEL by Sarah Addison Allen
It's the dubious distinction of thirty-year-old Willa Jackson to hail from a fine old Southern family of means that met with financial ruin generations ago. The Blue Ridge Madam—built by Willa's great-great-grandfather and once the finest home in Walls of Water, North Carolina—has stood for years as a monument to misfortune and scandal. Willa has lately learned that an old classmate—socialite Paxton Osgood—has restored the house to its former glory, with plans to turn it into a top-flight inn. But when a skeleton is found buried beneath the property's lone peach tree, long-kept secrets come to light, accompanied by a spate of strange occurrences throughout the town. Thrust together in an unlikely friendship, united by a full-blooded mystery, Willa and Paxton must confront the passions and betrayals that once bound their families—and uncover the truths that have transcended time to touch the hearts of the living.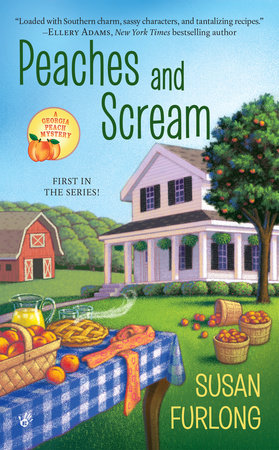 PEACHES AND SCREAM by Susan Furlong
In the first Georgia Peach Mystery, when murder threatens her family's orchard, Nola Harper is ready to pick out the killer and preserve the farm's reputation… With suspicions and family tensions heating up faster than a cobbler in the oven, this sweet Georgia peach will have to prune through a list of murder suspects—before she too becomes ripe for the killer's picking…INCLUDES RECIPES
THE BOOK OF PEACH by Penelope Stokes J.
Twenty-three years ago, beauty queen Peach Rondell left Mississippi and vowed never to return. Now she's back, divorced and heartbroken, trying to figure out how her life went so terribly wrong. To escape her mama's scrutinizing gaze, she spends her days in a little storefront diner called the Heartbreak Cafe, where, in the back booth, she scribbles away in her journal, waiting for enlightenment. Instead, Peach gets something even better: the unexpected friendship of an unlikely group of folks who show Peach that finding out where you're going usually means embracing where you're from.
FOR YOUNGER READERS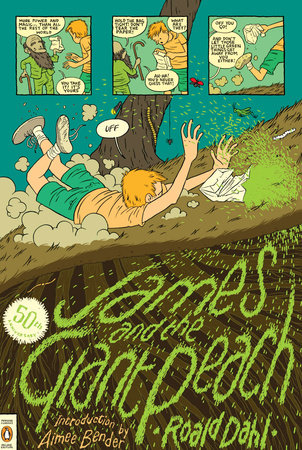 JAMES AND THE GIANT PEACH by Roald Dahl, introduction by Aimee Bender
James and the Giant Peach is a perennial bestseller about a boy's magical journey across the sea, by one of the most beloved storytellers of our time. When James, a boy stuck living with his cantankerous aunts, is given magic crystals by a sympathetic wizard, he accidentally drops them at the foot of the peach tree outside his house, causing one of the fruits to grow the size of a house. Inside he finds oversized insects who promise him deliverance from his aunts, and soon the giant peach is rolling downhill, bound for the Atlantic Ocean and beyond on a magnificent adventure that will take James and his new friends far indeed.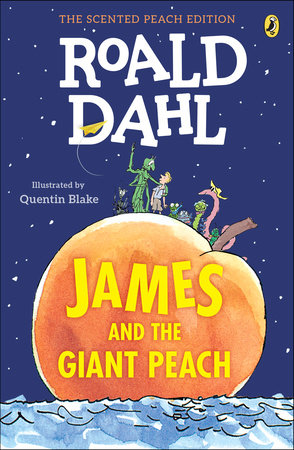 JAMES AND THE GIANT PEACH: THE SCENTED PEACH EDITION by Roald Dahl, illustrated by Quentin Blake
Roald Dahl's beloved tale of friendship and adventure is now available in a scented edition!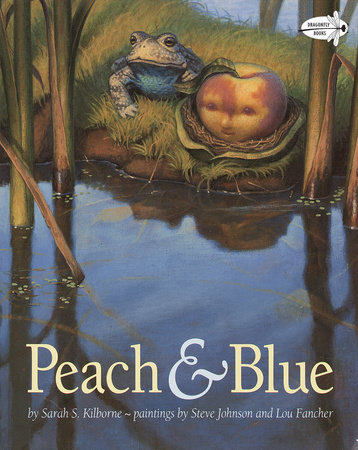 PEACH AND BLUE by Sarah Kilborne, Steve Johnson
He is a blue-bellied toad hopping aimlessly through life. She is a sad peach yearning for escape and adventure. Then one remarkable day, Peach and Blue explore the pond that Blue calls home and awaken each other to a world neither has ever really seen before. Lush illustrations perfectly complement this unique and graceful story.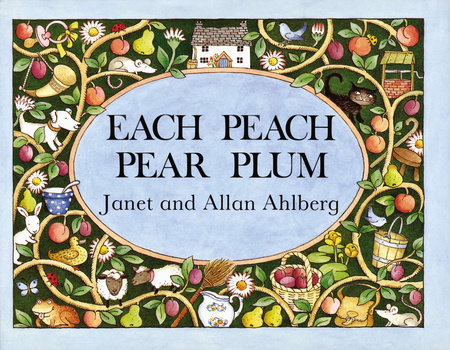 EACH PEACH PEAR PLUM by Allan and Janet Ahlberg
Each Peach Pear Plum introduces favorite fairy tale characters, such as Tom Thumb and The Three Bears and, with a poem on each page hinting as to what is hiding in the picture, children are encouraged to participate and follow the story themselves.
For more on these and other peachy reads, visit the collection: Peaches
---
There's a Book for That! is brought to you by Penguin Random House's Sales department. Please follow our Tumblr by clicking here—and share this link with your accounts: theresabookforthat.tumblr.com. Thank you!
Did you see something on the news or read about something on your commute? Perhaps you noticed something trending on Twitter? Did you think: "There's a book for that!"? Then please, send it our way at theresabookforthat@penguinrandomhouse.com
Posted: August 3, 2018