Friday Reads: Photography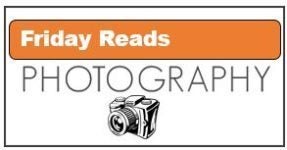 With the 21st century's advent of smart phone cameras and social media sharing, we have certainly become tourists in our own lives like never before… snapping and posting photos whenever inspiration strikes. Thusly, vicarious travel is at an all-time high in the summer. Depending on the trips of your circle of "friends", you may visit Japan, Giverny, Maine, Greenland, etcetera through their photos. In that vein, we've turned our lens to some of the best photography books for the summer – from instruction to stunning works of art to pictorial travelogues: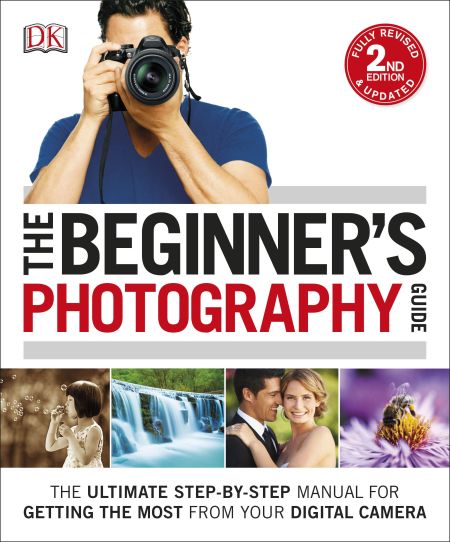 THE BEGINNER'S PHOTOGRAPHY GUIDE, 2ND EDITION by Chris Gatcum
Fully updated to reflect all the latest developments in technology and creative trends in digital image-making, The Beginner's Photography Guide, 2nd Edition is DK's bestselling manual for any novice photographer who wants to unlock the potential of their new digital camera.
COASTAL CALIFORNIA: THE PACIFIC COAST HIGHWAY AND BEYOND by Jake Rajs; Foreword by Governor Edmund G. Brown, Jr.
An unprecedented book showcasing the California coast via the Pacific Coast Highway and beyond. As America stands to the rest of the world, so stands California to America—a shining promise of endless possibility. California is both dream and reality. Coastal California is for anyone who has felt the lure of a Pacific sunset. From the physical beauty of Monterey to the grandeur of Southern California, photographer Jake Rajs displays his skillful command of capturing the coastline and Pacific Ocean in every season and the land that is affected by it.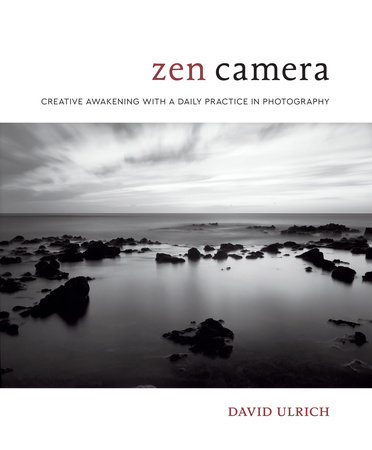 ZEN CAMERA: CREATIVE AWAKENING WITH A DAILY PRACTICE IN PHOTOGRAPHY by David Ulrich
A beautifully illustrated guide to developing a daily photography practice that draws on mindfulness and Zen Buddhism, featuring accessible lessons on the mechanics of photography, in order to tap into one's unique, innate creativity.
NEW YORK CITY ON INSTAGRAM by Dan Kurtzman
From gorgeous skylines and jaw-dropping aerials to hidden treasures, this timely collection showcases 300 striking images of NYC by more than 40 acclaimed Instagram photographers. New York City has become the most photographed city in the world on Instagram, and at no time has its humming energy been more passionately and extensively captured than right now. This first-of-its-kind book brings the Instagram experience into a beautifully curated collection that reveals New York City in a vivid, new light.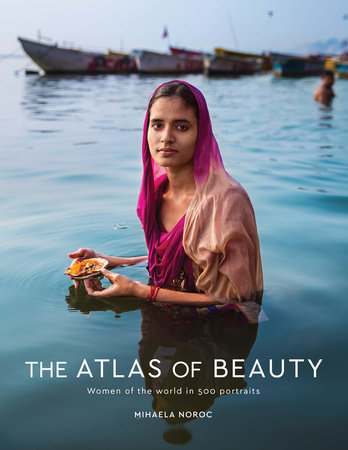 THE ATLAS OF BEAUTY: WOMEN OF THE WORLD IN 500 PORTRAITS by Mihaela Noroc
Based on the hugely popular website, and finally brought together in book format, this collection features 350 photographs of women from more than 50 countries, with captions that reveal each woman's unique story and environment. The book features new and unpublished photographs, as well as favorites from the site, many with commentary from the author about her travels and stories about the amazing women she has encountered.
NATIONAL GEOGRAPHIC VISUAL ATLAS OF THE WORLD, 2ND EDITION
Featuring more than 200 fascinating maps, 350 new photos, and state-of-the-art cartography and satellite imagery, this is an essential reference for families, travelers, students, librarians, and scholars. Each page, created in collaboration with the world's premier scientists, geographers, and cartographers, is packed with up-to-the-minute information, making this book the most beautiful and authoritative visual atlas available today.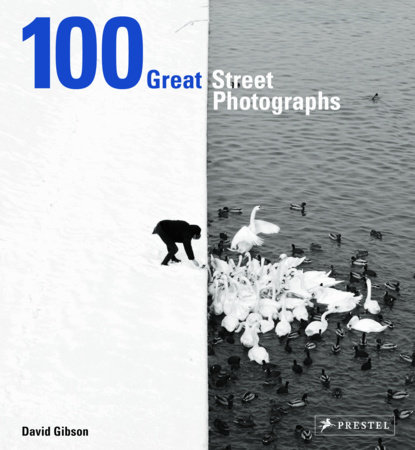 100 GREAT STREET PHOTOGRAPHS by David Gibson
This celebration of contemporary street photography—in all its edgy, strange, beautiful, haunting, colorful, and humorous glory—brings together the work of a new generation of talented artists. The Curated by David Gibson, a street photographer and expert in the genre, this stunning book offers a truly global collection of images. Gibson's insightful introduction gives an insider's overview of street photography, illuminating its historic importance and its renaissance in the digital age.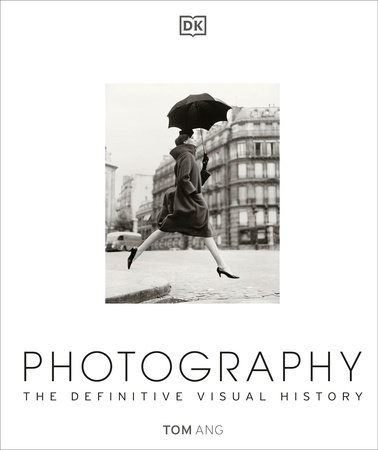 PHOTOGRAPHY: THE DEFINITIVE VISUAL HISTORY by Tom Ang
Written by world-renowned photographer, writer, and broadcaster Tom Ang, Photography lavishly celebrates the most iconic photographs and photographers of the past 200 years.
Dissecting classics such as Daguerre's Boulevard de Temple, Stieglitz's The Steerage, Rosenthal's Raising the Flag on Iwo Jima, and McCurry's Afghan Girl, this amazing reference not only showcases incredible photographs, but tells their stories, in-depth, and is a must-have for anyone who appreciates the beauty of photography.
THE BEST LOVED VILLAGES OF FRANCE by Stephane Bern
An insider's tour of France's most beloved and beautiful villages uncovers the country's hidden treasures. The Best Loved Villages of France brings the reader on a tour of forty-four of the country's most treasured destinations. This book offers an illustrated tour around all twenty-two regions of France, from Provence and the Alps, to Normandy and the Loire. Aerial and intimate photographs invite the reader to explore these splendid locales, while the descriptions, anecdotes, and interviews with local village-dwellers plunge you into the individual history and character of France's diverse regions. The villages featured in the book were selected in a popular vote by the French public and they represent an authentic journey into the heart of France.
THE COAST OF MAINE by Carl Heilman II
With a coastline that rivals California's, Maine attracts millions of visitors each year who come to swim, fish, hike, or just enjoy the views. Many of the images present a near panoramic scope, placing the viewer in the middle of a wilderness splendor. The photographs capture the region's famous sandy beaches, tree-covered mountains, tidepools brimming with life, and secluded harbors, as well as quaint villages, historic lighthouses, cranberry bogs, and lobster boats. The book also celebrates offshore Maine, with images of whales, puffins, and other elusive sea creatures. The Coast of Maine makes an affordable and charming gift for anyone planning, or dreaming of, a visit to this glorious region.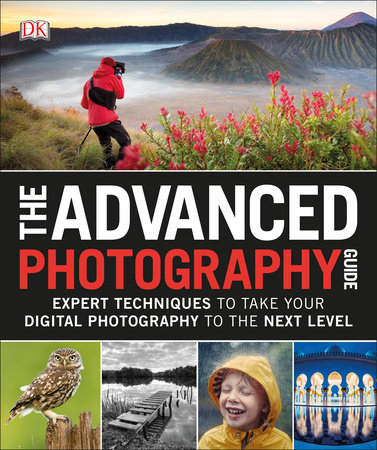 THE ADVANCED PHOTOGRAPHY GUIDE (DK)
Packed with practical advice, handy equipment and settings checklists, and hundreds of inspirational and instructive images, The Advanced Photography Guide gives you the know-how and confidence to produce truly stunning images and develop your own style.
For more on these and other stunning photography books, visit Photography
---
There's a Book for That! is brought to you by Penguin Random House's Sales department. Please follow our Tumblr by clicking here—and share this link with your accounts: theresabookforthat.tumblr.com. Thank you!
Did you see something on the news or read about something on your commute? Perhaps you noticed something trending on Twitter? Did you think: "There's a book for that!"? Then please, send it our way at theresabookforthat@penguinrandomhouse.com
Posted: August 10, 2018