Friday Reads: Picture Books in English and Spanish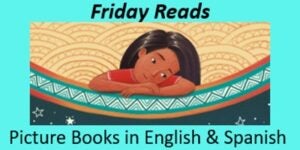 Following the announcement of the 2022 ALA Youth in Media Awards, we wanted to highlight notable picture books which we publish in English and in Spanish. These are beautiful books to immerse the family in, as well as educational tools for learning a new language: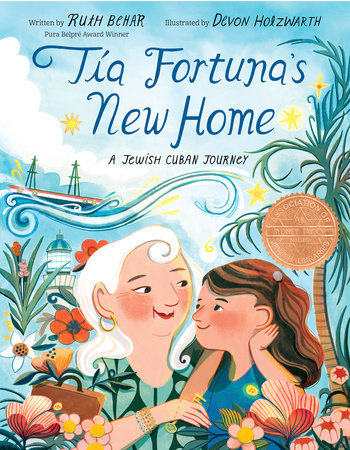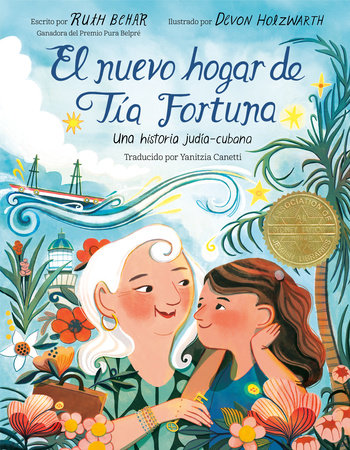 TÍA FORTUNA'S NEW HOME: A JEWISH CUBAN JOURNEY/ EL NUEVO HOGAR DE TÍA FORTUNA : UNA HISTORIA JUDÍA-CUBANA by Ruth Behar; Illustrated by Devon Holzwarth
When Estrella's Tía Fortuna has to say goodbye to her longtime Miami apartment building, The Seaway, to move to an assisted living community, Estrella spends the day with her. Tía explains the significance of her most important possessions from both her Cuban and Jewish culture, as they learn to say goodbye together and explore a new beginning for Tía. A lyrical book about tradition, culture, and togetherness, Tía Fortuna's New Home explores Tía and Estrella's Sephardic Jewish and Cuban heritage. Through Tía's journey, Estrella will learn that as long as you have your family, home is truly where the heart is.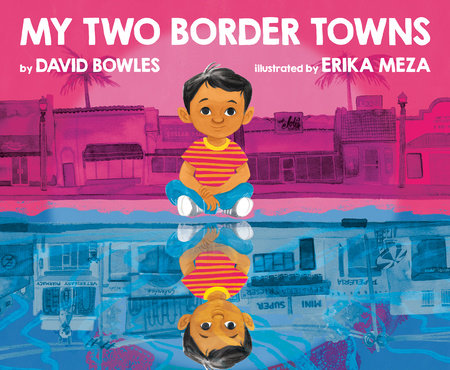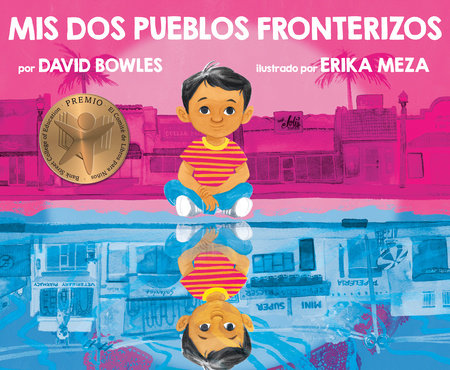 MY TWO BORDER TOWNS/ MIS DOS PUEBLOS FRONTERIZOS by David Bowles; Illustrated by Erika Meza
Early one Saturday morning, a boy prepares for a trip to The Other Side/El otro lado. It's close–just down the street from his school–and it's a twin of where he lives. To get there, his father drives their truck along the Rio Grande and over a bridge, where they're greeted by a giant statue of an eagle. Their outings always include a meal at their favorite restaurant, a visit with Tío Mateo at his jewelry store, a popsicle from the paletero, and a pharmacy pickup. On their final and most important stop, they check in with friends seeking asylum and drop off much-needed supplies. My Two Border Towns by David Bowles, with illustrations by Erika Meza, is the loving story of a father and son's weekend ritual, a demonstration of community care, and a tribute to the fluidity, complexity, and vibrancy of life on the U.S.-Mexico border.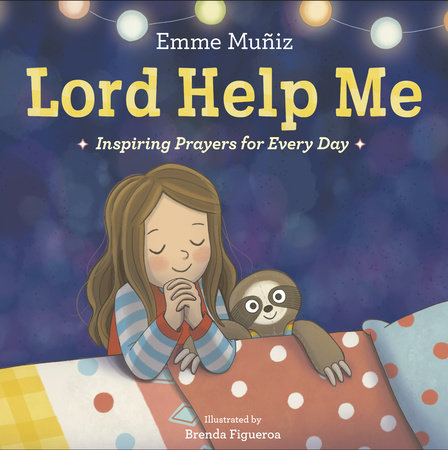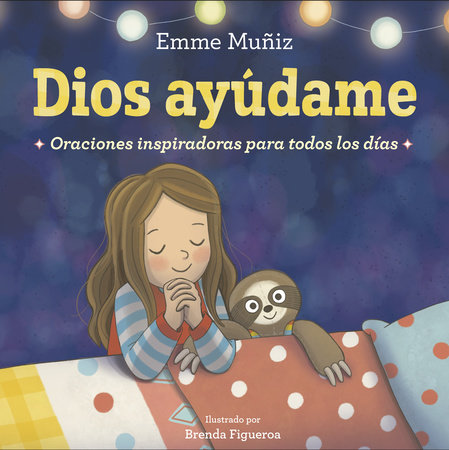 LORD HELP ME/ DIOS AYÚDAME by Emme Muñiz; Illustrated by Brenda Figueroa
We all have moments every day where we can use a little help. Some are small, like waking up for school or getting along with a sibling. Others are big, like helping to save the planet and all its creatures—especially sloths! But asking God for help always brings us the strength to get through anything. Emme Muñiz shares her own daily prayers to offer families a way to embrace the peace and power of everyday faith.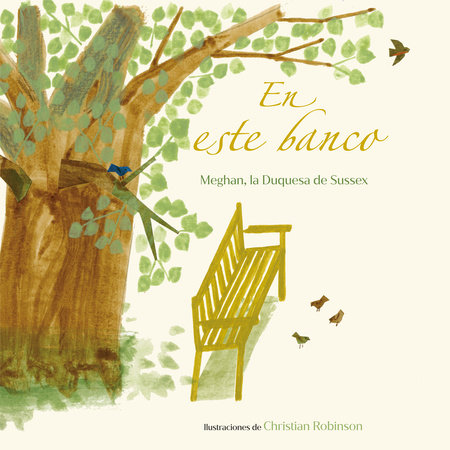 THE BENCH/ EN ESTE BANCO by Meghan, The Duchess of Sussex; Illustrated by Christian Robinson
In The Bench, Meghan, The Duchess of Sussex, touchingly captures the evolving and expanding relationship between father and son and reminds us of the many ways that love can take shape and be expressed in a modern family. Evoking a deep sense of warmth, connection, and compassion, The Bench gives readers a window into shared and enduring moments between a diverse group of fathers and sons—moments of peace and reflection, trust and belief, discovery and learning, and lasting comfort. Working in watercolor for the first time, Caldecott-winning, bestselling illustrator Christian Robinson expands on his signature style to bring joy and softness to the pages, reflecting the beauty of a father's love through a mother's eyes.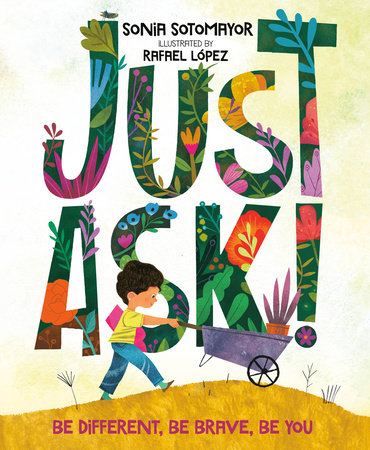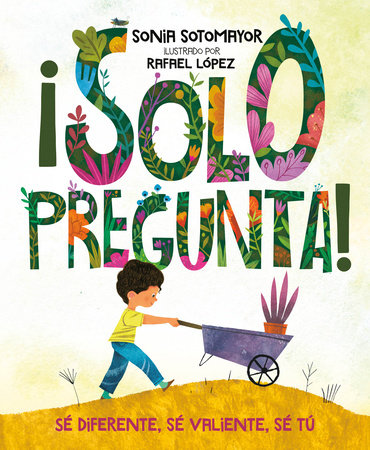 JUST ASK!/ ¡SOLO PREGUNTA! by Sonia Sotomayor; Illustrated by Rafael López
In Just Ask, United States Supreme Court Justice Sonia Sotomayor celebrates the different abilities kids (and people of all ages) have. Using her own experience as a child who was diagnosed with diabetes, Justice Sotomayor writes about children with all sorts of challenges–and looks at the special powers those kids have as well. As the kids work together to build a community garden, asking questions of each other along the way, this book encourages readers to do the same: When we come across someone who is different from us but we're not sure why, all we have to do is Just Ask.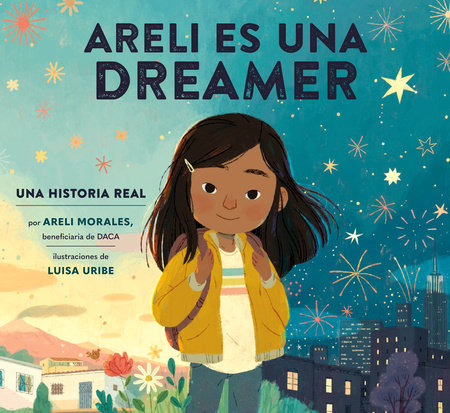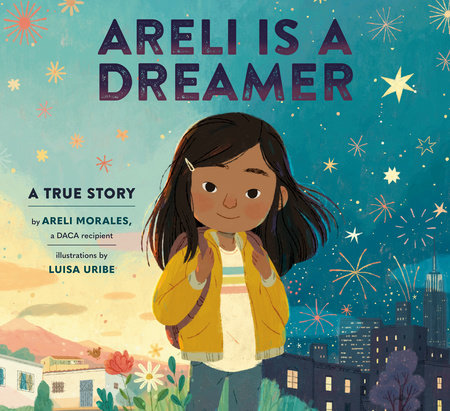 ARELI IS A DREAMER/ARELI ES UNA DREAMER by Areli Morales; Illustrated by Luisa Uribe
When Areli was just a baby, her mama and papa moved from Mexico to New York with her brother, Alex, to make a better life for the family—and when she was in kindergarten, they sent for her, too. Everything in New York was different. Gone were the Saturdays at Abuela's house, filled with cousins and sunshine. Instead, things were busy and fast and noisy. Areli's limited English came out wrong, and schoolmates accused her of being illegal. But with time, America became her home. And she saw it as a land of opportunity, where millions of immigrants who came before her paved their own paths. She knew she would, too. This is a moving story—one that resonates with millions of immigrants who make up the fabric of our country—about one girl living in two worlds, a girl whose DACA (Deferred Action for Childhood Arrivals ) application was eventually approved and who is now living her American dream.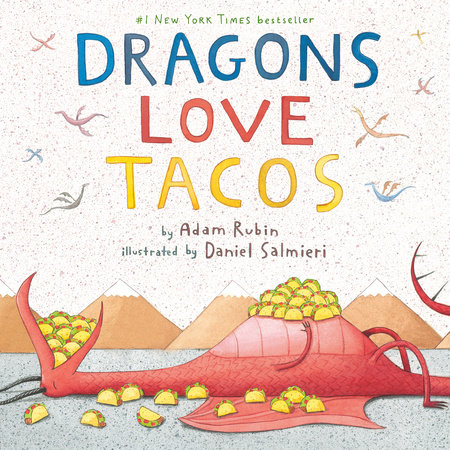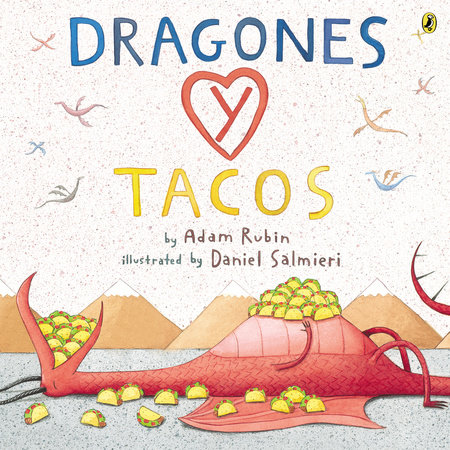 DRAGONS LOVE TACOS/DRAGONES Y TACOS by Adam Rubin; Illustrated by Daniel Salmieri
Dragons love tacos. They love chicken tacos, beef tacos, great big tacos, and teeny tiny tacos. So if you want to lure a bunch of dragons to your party, you should definitely serve tacos. Buckets and buckets of tacos. Unfortunately, where there are tacos, there is also salsa. And if a dragon accidentally eats spicy salsa…oh, boy. You're in red-hot trouble.
For more about these, and forthcoming picture books with Spanish editions, visit Picture Books Friday Reads
---
There's a Book for That! is brought to you by Penguin Random House's Sales department. Please follow our Tumblr by clicking here—and share this link with your accounts: theresabookforthat.tumblr.com. Thank you!
Did you see something on the news or read about something on your commute? Perhaps you noticed something trending on Twitter? Did you think: "There's a book for that!"? Then please, send it our way at theresabookforthat@penguinrandomhouse.com
Posted: January 28, 2022