Friday Reads: Pie!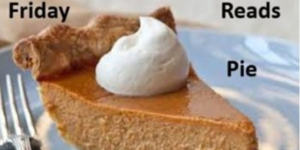 "If you wish to make an apple pie from scratch, you must first invent the universe."
– Carl Sagan
It's about to be your lucky pie-day! While Carl Sagan rightly connects the universe with pie, making a tasty pie isn't as cosmically weighty as all that – though there is a science to it for sure! If you are on deck for bringing pie to Thanksgiving you may want to test out some recipes this weekend. Below you'll find beautiful books full of sweet and savory pies that will make everyone grateful and slicing seconds for themselves: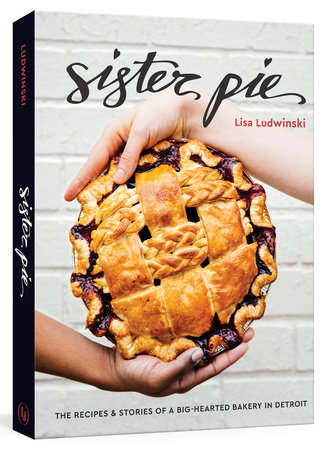 SISTER PIE: THE RECIPES AND STORIES OF A BIG-HEARTED BAKERY IN DETROIT [A BAKING BOOK] by Lisa Ludwinski
A bursting-with-personality cookbook from Sister Pie, the boutique bakery that's making Detroit more delicious every day. With 75 of her most-loved recipes for sweet and savory pies—such as Toasted Marshmallow-Butterscotch Pie and Sour Cherry-Bourbon Pie—and breakfast goodies, cookies, and bakeshop salads, the Sister Pie cookbook pays homage to Motor City ingenuity and all-American spirit. Illustrated throughout with 75 drool-worthy photos and Ludwinski's charming line illustrations, and infused with her plucky, punny style, bakers and bakery lovers won't be able to resist this book.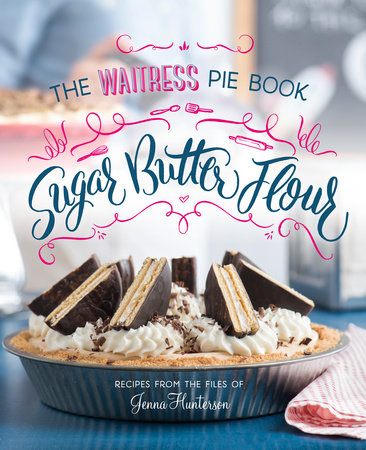 SUGAR, BUTTER, FLOUR: THE WAITRESS PIE BOOK by Jenna Hunterson
The official tie-in to Broadway's hit musical "Waitress", featuring the recipes for 3 dozen of the show's most evocative and delicious pies.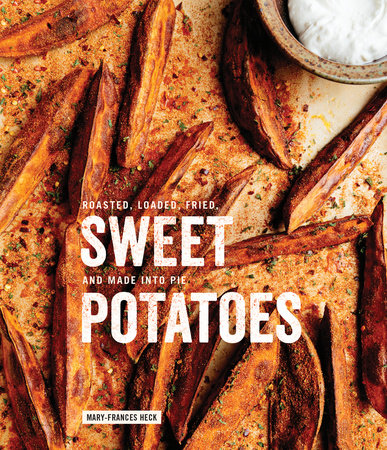 SWEET POTATOES: ROASTED, LOADED, FRIED, AND MADE INTO PIE: A COOKBOOK by Mary-Frances Heck
Packed with vitamins and minerals, low on the glycemic index, full of healthy fiber, filling, flavorful, convenient, and easy to prepare, the sweet potato is the new "it" vegetable.
Sweet Potatoes has 60 recipes for boldly-flavored, sweet potato¬-focused dishes, ranging from simple snacks to entrees, desserts, and baked goods. Also included is a glossary of different sweet potato varieties (they aren't all orange; there are white and purple ones, too), basic recipes sharing the simplest of preparations that all home cooks should know (roasting, baking, frying), and 30 full-color photographs.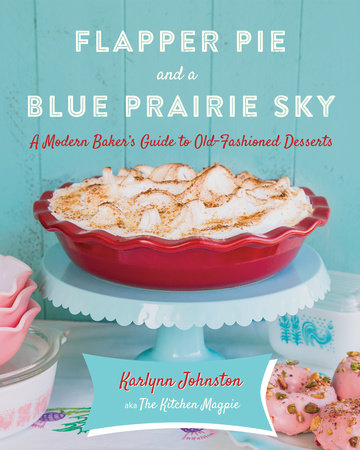 FLAPPER PIE AND A BLUE PRAIRIE SKY: A MODERN BAKER'S GUIDE TO OLD-FASHIONED DESSERTS by Karlynn Johnston
Old-fashioned favorites are paired alongside modern reimaginings in this nostalgic debut baking book from Karlynn Johnston of The Kitchen Magpie. Suitable for bakers of all skill levels and featuring over 120 delicious recipes, Flapper Pie and a Blue Prairie Sky is destined to become a much-loved addition to any family kitchen.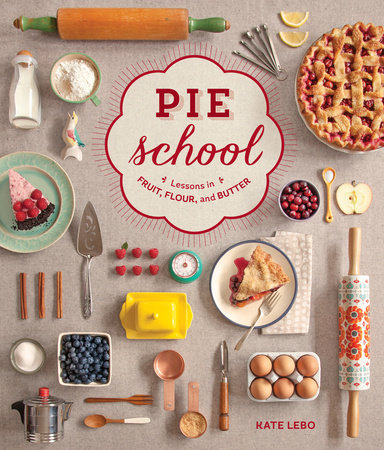 PIE SCHOOL: LESSONS IN FRUIT, FLOUR & BUTTER by Kate Lebo, Rina Jordan, Jenn Elliott Blake
Unlock the secret to baking the perfect crust, and everything else is easy as pie. Seattle literary and culinary darling Kate Lebo shares her recipes for fifty perfect pies. Included are apple (of course), five ways with rhubarb, lemon chiffon, several blueberry pie variations, galettes, and more. Learn the tricks to making enviable baked goods and gluten-free crust while enjoying Kate Lebo's wonderfully humorous, thoughtful, and encouraging voice. In addition to recipes, Lebo invites readers to ruminate on the social history, the meaning, and the place of pie in the pantheon of favorite foods. When you have mastered the art, science and magic of creating the perfect pie in Pie School, everyone will want to be your friend.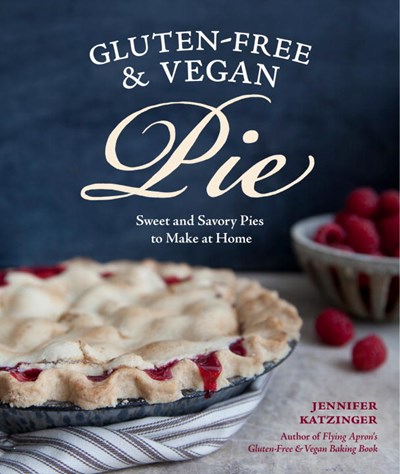 GLUTEN-FREE & VEGAN PIE: MORE THAN 50 SWEET AND SAVORY PIES TO MAKE AT HOME by Jennifer Katzinger, Charity Burggraaf
Dig into this delicious collection of more than 55 gluten-free and vegan pie recipes that rival in taste any "regular" pie out there. Home-baked pie, fresh from the oven, is practically an American tradition. Who doesn't love it? But baking your favorite pies without dairy, eggs, gluten, or animal products calls for a different approach to both fillings and dough. Here you'll find techniques and tips for mixing and working with dough that doesn't contain butter or lard, and for luscious fillings that contain neither cream nor egg. With an emphasis on popular sweet pies such as banana cream pie, blueberry maple, pumpkin chiffon, and traditional apple, and with more than a dozen recipes for various kinds of pie crusts, this cookbook is a must for any pie lover, especially those with gluten-free or vegan diets.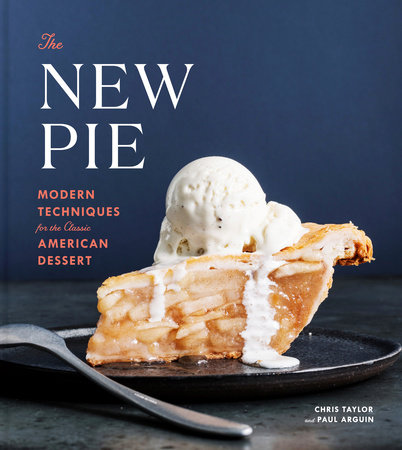 THE NEW PIE: MODERN TECHNIQUES FOR THE CLASSIC AMERICAN DESSERT: A BAKING BOOK by Chris Taylor, Paul Arguin
Get ready for a new, fresh take on baking the ultimate feel-good dessert: pie! In The New Pie, Chris Taylor and Paul Arguin—winners of more than 500 awards for baking (including the 2017 Best of Show Award at the National Pie Championships)—re-examine the wholesome world of pie. With step-by-step instructions and playful photography, you'll learn to make groundbreaking creations, including a magnificent Blueberry-Maple Pie with wood-grain lattice, the King Fluffernutter Pie, and a striped chocolate Pie of the Tiger. Whether you are a pie voyeur, new baker, or baking enthusiast you will find inspiration at every turn and pies to satisfy every craving.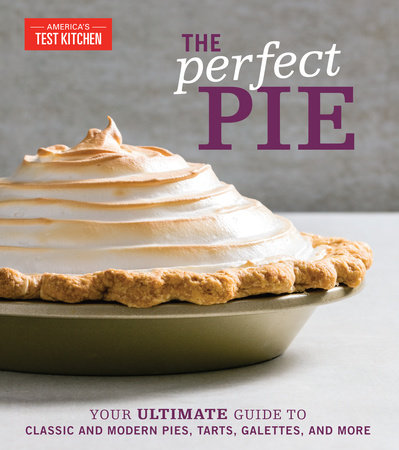 THE PERFECT PIE: YOUR ULTIMATE GUIDE TO CLASSIC AND MODERN PIES, TARTS, GALETTES, AND MORE by America's Test Kitchen
Get the dough rolling and perfect your pie-making skills to bake beautiful, foolproof versions of the corner bakery classics and French patisserie favorites—plus a host of whimsical, modern pies and tarts of all kinds like sky-high meringue pies, uniquely flavored fruit pies with intricate lattice-woven tops, and lush elegant tarts.
For more information on these and other tasty titles visit Pie
---
There's a Book for That! is brought to you by Penguin Random House's Sales department. Please follow our Tumblr by clicking here—and share this link with your accounts: theresabookforthat.tumblr.com. Thank you!
Did you see something on the news or read about something on your commute? Perhaps you noticed something trending on Twitter? Did you think: "There's a book for that!"? Then please, send it our way at theresabookforthat@penguinrandomhouse.com
Posted: November 22, 2019