Friday Reads: Plant Power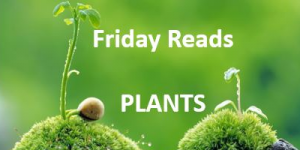 "Though I do not believe that a plant will spring up where no seed has been, I have great faith in a seed… Convince me that you have a seed there, and I am prepared to expect wonders." – Henry David Thoreau
Are there enough plants in your life? Perhaps you eat a plant-based diet? Plants are necessary, healing, delicious, nutritious, beautiful and fascinating to grow and study! Research is ever-evolving about how plants can improve our lives inside and out, locally and globally. On the heels of the publication this week of Michael Pollan's THIS IS YOUR MIND ON PLANTS, we invite you to consider the power of plants through our featured titles for all ages: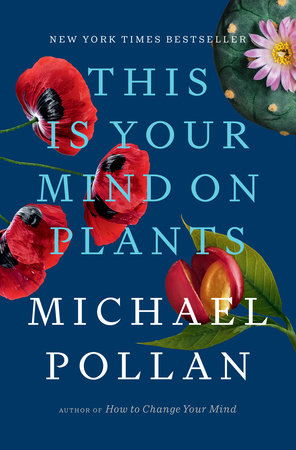 THIS IS YOUR MIND ON PLANTS by Michael Pollan
In This Is Your Mind on Plants, Michael Pollan dives deep into three plant drugs—opium, caffeine, and mescaline—and throws the fundamental strangeness, and arbitrariness, of our thinking about them into sharp relief. Exploring and participating in the cultures that have grown up around these drugs while consuming (or, in the case of caffeine, trying not to consume) them, Pollan reckons with the powerful human attraction to psychoactive plants. Why do we go to such great lengths to seek these shifts in consciousness, and then why do we fence that universal desire with laws and customs and fraught feelings?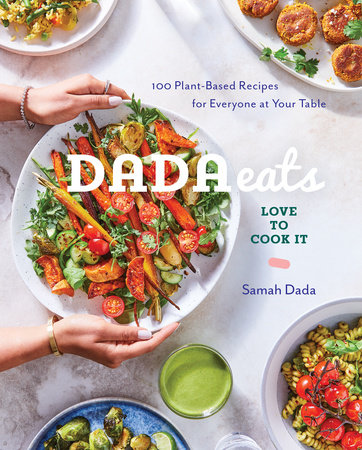 DADA EATS LOVE TO COOK IT: 100 PLANT-BASED RECIPES FOR EVERYONE AT YOUR TABLE: A COOKBOOK by Samah Dada
100+ indulgent meals and treats from the vegan- and keto-friendly rising star, all made with whole, unprocessed ingredients, including viral hits like brookie (brownie/cookie) pie and chocolate chip tahini cake. With on-the-go breakfasts, snacks, and desserts that taste so good you'd never know they were made with real ingredients, this is the right place to help you indulge well.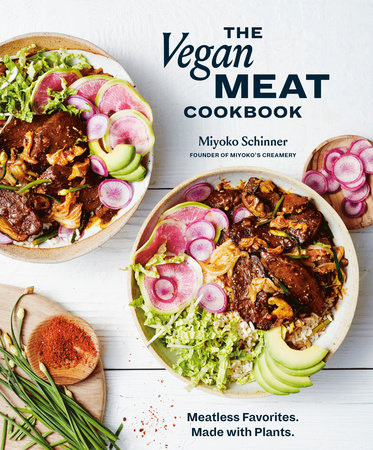 THE VEGAN MEAT COOKBOOK: MEATLESS FAVORITES. MADE WITH PLANTS by Miyoko Schinner
More than 100 hearty, succulent, people-pleasing meals featuring vegan meat, from comfort food classics and speedy weeknight dinners to global flavors and showstoppers, plus recipes for DIY vegan meats and cheeses, from bestselling author and entrepreneur Miyoko Schinner.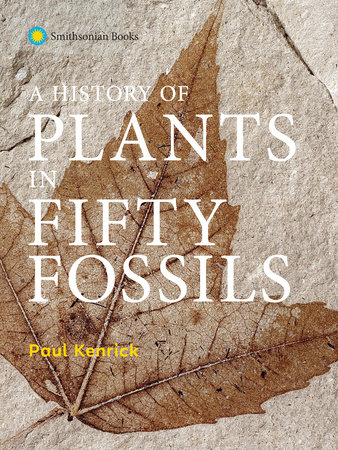 A HISTORY OF PLANTS IN FIFTY FOSSILS by Paul Kenrick
This is the lively, fully illustrated story of plant life on Earth as revealed through some of the most significant fossil discoveries ever made. Each fossil is depicted with stunning full-color photography alongside narrative from paleobotanist Paul Kenrick explaining its significance and revealing the story behind its discovery. Interspersed throughout the book are contextual "snapshots" of landscapes and environments at various periods of geological time, focusing on plants and plant-animal interactions.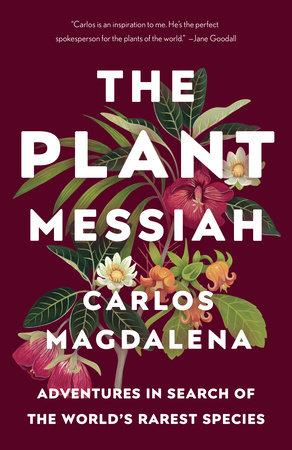 THE PLANT MESSIAH: ADVENTURES IN SEARCH OF THE WORLD'S RAREST SPECIES by Carlos Magdalena
Carlos Magdalena is a man on a mission to save the world's most endangered plants. He has travelled to the remotest parts of the globe in search of exotic species, protecting plants from man-made ecological destruction and thieves hunting for wealthy collectors. Here, Magdalena takes readers from the Amazon to the jungles of Mauritius to deep within the Australian Outback in search of the rare and the vulnerable. Passionate and absorbing, The Plant Messiah is a tribute to the diversity of life on our planet and to the importance of preserving it.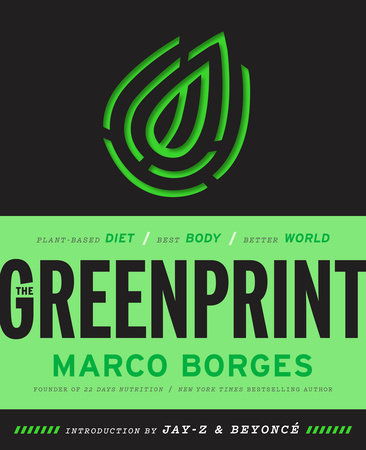 THE GREENPRINT: PLANT-BASED DIET, BEST BODY, BETTER WORLD by Marco Borges, Jay-Z, Beyoncé
New York Times bestselling author and CEO of 22 Days Nutrition, Marco Borges introduces one of the most inclusive, practical, and revolutionary plant-based lifestyle plans – The Greenprint. By following its 22 proven effective guidelines, you will shift your mindset, improve your health, lose weight, and impact the planet for the better.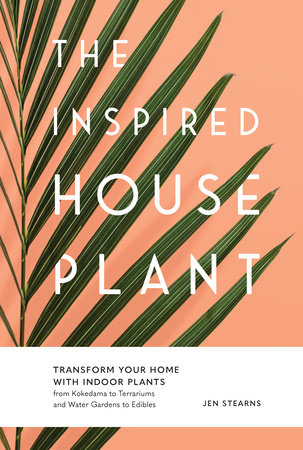 THE INSPIRED HOUSEPLANT: TRANSFORM YOUR HOME WITH INDOOR PLANTS FROM KOKEDAMA TO TERRARIUMS AND WATER GARDENS TO EDIBLES by Jen Stearns
With plentiful images and a distinctly modern and sophisticated feel, this book imparts both easy-to-follow advice and creative garden-design inspiration. Whether you are looking to pick a statement plant for your living room, create a terrarium centerpiece, or arrange an artful display of air plants, this book will provide the tools you need. You'll be tempted to thumb through it again and again—for both resource and relaxation. The Inspired Houseplant includes: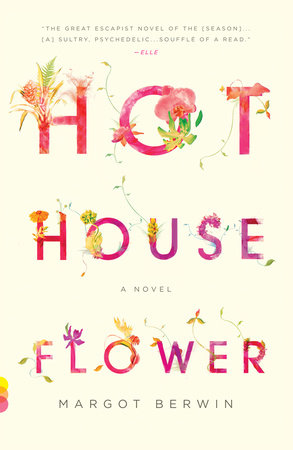 HOTHOUSE FLOWER: AND THE NINE PLANTS OF DESIRE by Margot Berwin
Lila Nova is a thirty-two year-old advertising copyrighter who lives alone in a plain, white box of an apartment. Recovering from a heartbreaking divorce, Lila's mantra is simple: no pets, no plants, no people, no problems. But when Lila meets David Exley, a ruggedly handsome plant-seller, her lonely life blossoms into something far more colorful.
FOR YOUNGER READERS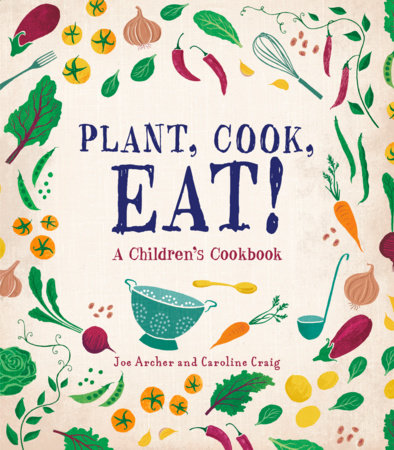 PLANT, COOK, EAT! A CHILDREN'S COOKBOOK by Joe Archer; Illustrated by Caroline Craig
"This effort offers budding young gardeners (and their adults) a comprehensive, hands-on guide to gardening and cooking" — Kirkus Reviews STARRED REVIEW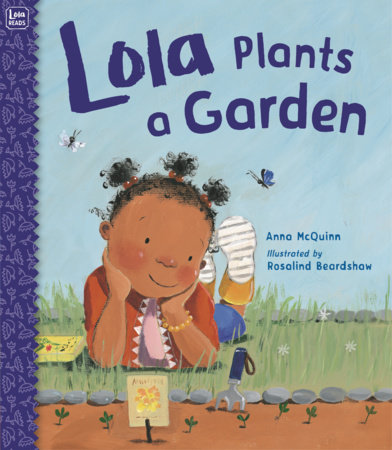 LOLA PLANTS A GARDEN by Anna McQuinn; Illustrated by Rosalind Beardshaw
Book-loving Lola is inspired by a collection of garden poems that she reads with her mommy. She wants to plant her own garden of beautiful flowers, so she and Mommy go to the library to check out books about gardening. They choose their flowers and buy their seeds. They dig and plant. And then they wait. Lola finds it hard to wait for her flowers to grow, but she spends the time creating her own flower book. Soon she has a garden full of sunflowers and invites all of her friends for cakes and punch and a story amongst the flowers.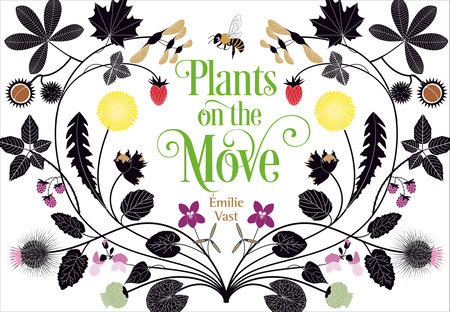 PLANTS ON THE MOVE by Émilie Vast
A gorgeous, lyrical exploration of how seeds travel from plant to plant, take root, and grow. When you think of a plant, you don't think of how it moves. Fourteen plant journeys are chronicled, but more than sixty species are highlighed in Émilie Vast's fantastic and unique art style. Learn the scientific names for the different ways plants move.
For more on these and related titles visit the collection: Plants!
---
There's a Book for That! is brought to you by Penguin Random House's Sales department. Please follow our Tumblr by clicking here—and share this link with your accounts: theresabookforthat.tumblr.com. Thank you!
Did you see something on the news or read about something on your commute? Perhaps you noticed something trending on Twitter? Did you think: "There's a book for that!"? Then please, send it our way at theresabookforthat@penguinrandomhouse.com
Posted: July 9, 2021