Friday Reads: Podcasters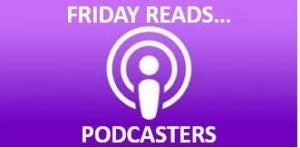 We know you love reading, but…what's your favorite podcast? It's hard to keep up with what to listen to with new series' launching at such a rapid pace. Did you know many of the most informative and entertaining podcast hosts are also authors? We think if you like their take on things – their smarts and style – you'll surely enjoy their books!
NPR'S "POP CULTURE HAPPY HOUR":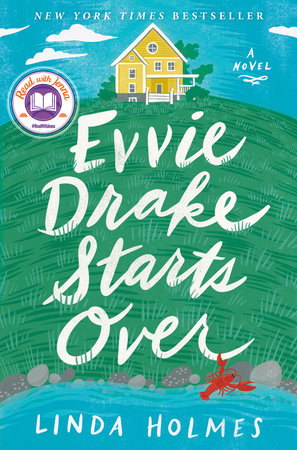 EVVIE DRAKE STARTS OVER by Linda Holmes
From the host of NPR's "Pop Culture Happy Hour" podcast comes a heartfelt debut about the unlikely relationship between a young woman who's lost her husband and a major league pitcher who's lost his game.
"STAY TUNED WITH PREET":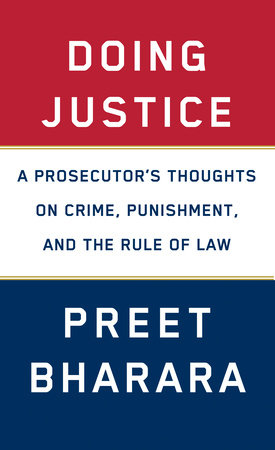 DOING JUSTICE: A PROSECUTOR'S THOUGHTS ON CRIME, PUNISHMENT, AND THE RULE OF LAW by Preet Bharara
By the one-time federal prosecutor for the Southern District of New York, an important overview of the way our justice system works, and why the rule of law is essential to our society. Using case histories, personal experiences and his own inviting writing and teaching style, Preet Bharara shows the thought process we need to best achieve truth and justice in our daily lives and within our society.
"FAMILY SECRETS":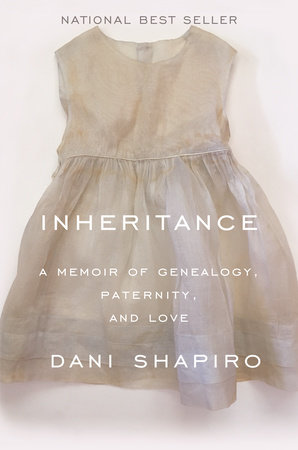 INHERITANCE: A MEMOIR OF GENEALOGY, PATERNITY, AND LOVE by Dani Shapiro
From the acclaimed, best-selling memoirist and novelist—"a writer of rare talent" (Cheryl Strayed)—a memoir about the staggering family secret uncovered by a genealogy test: an exploration of the urgent ethical questions surrounding fertility treatments and DNA testing, and a profound inquiry of paternity, identity, and love.
"POLITICALLY RE-ACTIVE" (et al…):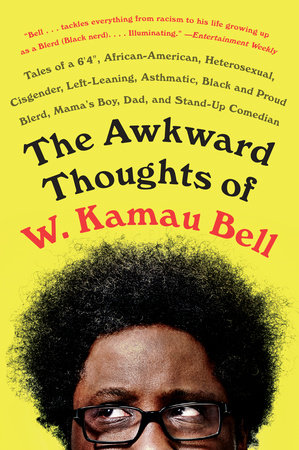 THE AWKWARD THOUGHTS OF W. KAMAU BELL: TALES OF A 6′ 4″, AFRICAN AMERICAN, HETEROSEXUAL, CISGENDER, LEFT-LEANING, ASTHMATIC, BLACK AND PROUD BLERD, MAMA'S BOY, DAD, AND STAND-UP COMEDIAN by W. Kamau Bell
A memoir and manifesto from the comedian, hit podcast host, and star of "United Shades of America."
The Awkward Thoughts of W. Kamau Bell is a humorous, well-informed take on the world today, tackling a wide range of current and evergreen issues such as the 2016 election, race relations, fatherhood, the state of law enforcement today, comedians and superheroes, right-wing politics, failure, his interracial marriage, his upbringing by divorced and very strong-willed, race-conscious parents, his early days struggling to find his comedic voice, why he never felt at home in Black comedy circles, what it means to be a Black nerd, the balance between racism and feminism, and much, much more.
"JUDGE JOHN HODGMAN":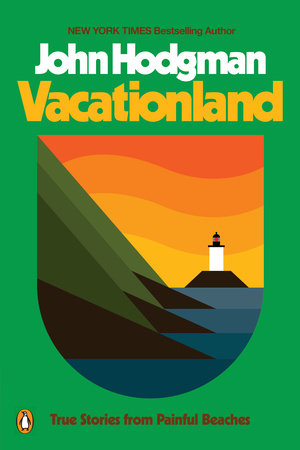 VACATIONLAND: TRUE STORIES FROM PAINFUL BEACHES by John Hodgman
Vacationland collects Hodgman's real-life wanderings, and through them you learn of the horror of freshwater clams, the evolutionary purpose of the mustache, and which animals to keep as pets and which to kill with traps and poison. There is also some advice on how to react when the people of coastal Maine try to sacrifice you to their strange god. Though wildly, Hodgmaniacally funny as usual, it is also a poignant and sincere account of one human facing his forties, those years when men in particular must stop pretending to be the children of bright potential they were and settle into the failing bodies of the wiser, weird dads that they are.
"EAR BISCUITS":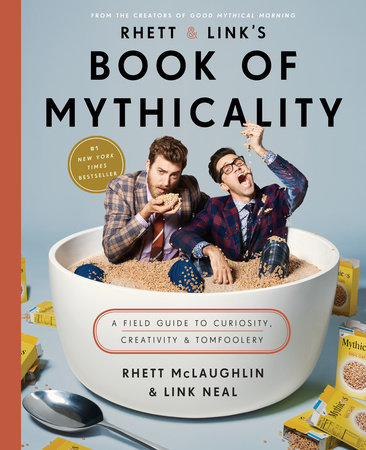 RHETT & LINK'S BOOK OF MYTHICALITY: A FIELD GUIDE TO CURIOSITY, CREATIVITY, AND TOMFOOLERY by Rhett McLaughlin, Link Neal
From creators of "Good Mythical Morning", the ultimate guide to adding Mythicality to your life, featuring stories and photos from Rhett and Link's lifelong friendship, as well as activities, games, quizzes, and other tips for laughing more, learning more, and doing more awesome stuff.
"WTF WITH MARC MARON":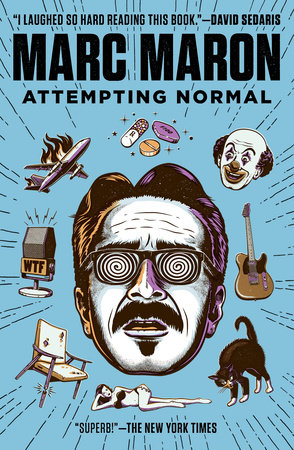 ATTEMPTING NORMAL by Marc Maron
People make a mess. Marc Maron was an angst-filled comedian who dreamed of a simple normal life, a sitcom, and love; instead, as he turned the corner toward middle age he found himself fired from his radio job and divorced from the woman he thought he loved. This is a story about the wild interior life of a grown-up facing the black chasm of failure and finding a way, however crazily, through it all, told with Maron's trademark wit, honesty, absurdism, and occasional flights of genius.
"DEAR SUGAR":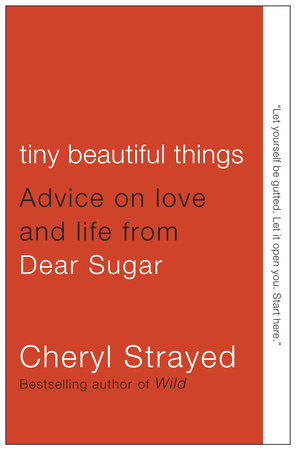 TINY BEAUTIFUL THINGS: ADVICE ON LOVE AND LIFE FROM DEAR SUGAR by Cheryl Strayed
This bestselling book from the author of Wild collects the best of The Rumpus's Dear Sugar advice columns plus never-before-published pieces. Rich with humor, insight, compassion—and absolute honesty—this book is a balm for everything life throws our way.
For more on these and other great books for young readers visit the collection: Podcasters
---
There's a Book for That! is brought to you by Penguin Random House's Sales department. Please follow our Tumblr by clicking here—and share this link with your accounts: theresabookforthat.tumblr.com. Thank you!
Did you see something on the news or read about something on your commute? Perhaps you noticed something trending on Twitter? Did you think: "There's a book for that!"? Then please, send it our way at theresabookforthat@penguinrandomhouse.com
Posted: July 12, 2019