Friday Reads: Poet Memoirs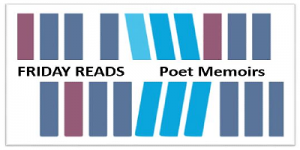 "Part of what you have to figure out in this life is, who would I be if I hadn't been frightened? What hurt me, and what would I be if it hadn't?"
― Patricia Lockwood, Priestdaddy
In further celebration of National Poetry Month, for you lovers of prose, we'd like to draw your attention to some of the best memoirs by acclaimed poets (including Pulitzer winners, and Poet Laureates). Their love of language along with the ability to be hilarious, profound, vulnerable and revealing make reading each of these books a huge treat!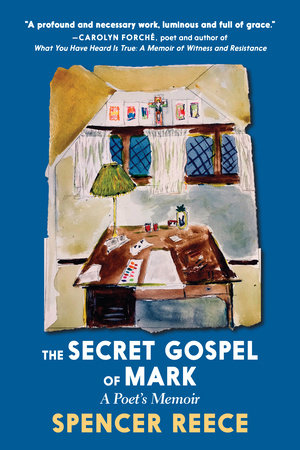 THE SECRET GOSPEL OF MARK: A POET'S MEMOIR by Spencer Reece
An exquisite memoir of a life saved by poetry. As Colm Toíbín put it: "This is a portrait of the artist, narrated by a priest and a poet and a gay man with tenderness and searing honesty. Spencer Reece weaves the poetry he loves into how he has lived, the poetry as solace and relief, as confirmation and rescue, as redemption."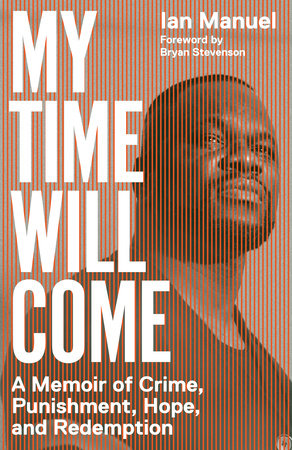 MY TIME WILL COME: A MEMOIR OF CRIME, PUNISHMENT, HOPE, AND REDEMPTION by Ian Manuel, Bryan Stevenson
The inspiring story of activist and poet Ian Manuel, who at the age of fourteen was sentenced to life in prison. He survived eighteen years in solitary confinement—through his own determination and dedication to art—until he was freed as part of an incredible crusade by the Equal Justice Initiative.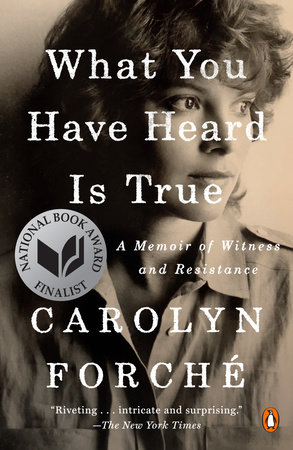 WHAT YOU HAVE HEARD IS TRUE: A MEMOIR OF WITNESS AND RESISTANCE by Carolyn Forché
Written by one of the most gifted poets of her generation, this is the powerful story of a poet's experience in a country on the verge of war and a journey toward social conscience in a perilous time. Carolyn Forche is twenty-seven when the mysterious stranger appears on her doorstep. He has driven from El Salvador and she's heard rumors about who he might be: a lone wolf, a Communist, a CIA operative, a sharpshooter, a revolutionary, a small coffee farmer—but no one seems to know for certain. Captivated for reasons she doesn't fully understand, she accepts his invitation to visit and learn about his country, and becomes enmeshed in his life and a nation on the brink of a brutal war.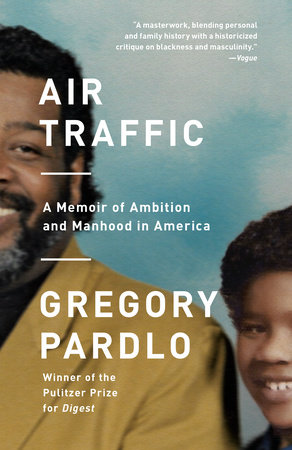 AIR TRAFFIC: A MEMOIR OF AMBITION AND MANHOOD IN AMERICA by Gregory Pardlo
From the beloved Pulitzer Prize-winning poet: an extraordinary memoir and blistering meditation on fatherhood, race, addiction, and ambition.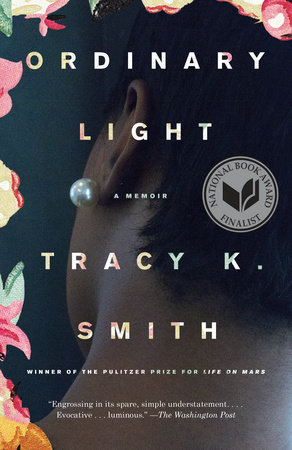 ORDINARY LIGHT: A MEMOIR by Tracy K. Smith
A Pulitzer Prize-winning (and former U.S. Poet Laureate) poet's quietly potent memoir exploring coming-of-age and the meaning of home against a complex backdrop of race, faith, and the unbreakable bond between a mother and daughter. The youngest of five children, Tracy K. Smith was raised with limitless affection and a firm belief in God by a stay-at-home mother and an engineer father. But after spending a summer in Alabama at her grandmother's house, she returns to California with a new sense of what it means to be black. The dizzying juxtapositions that she experiences—between her family's past, her own comfortable present, and the promise of her future—eventually compel her to act on her passions for love and her desire to become a writer.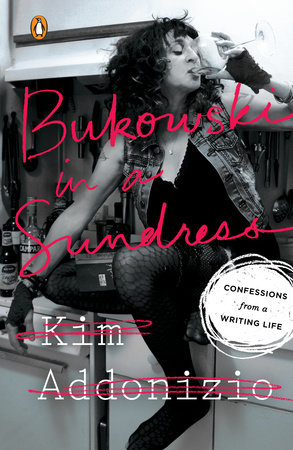 BUKOWSKI IN A SUNDRESS: CONFESSIONS FROM A WRITING LIFE by Kim Addonizio
This dazzling, edgy, laugh-out-loud memoir vividly captures moments of inspiration at the writing desk (or bed) and adventures on the road—from a champagne-and-vodka-fueled one-night stand at a writing conference to sparsely attended readings at remote Midwestern colleges. Addonizio turns a tender yet still comic eye to her family: her father, who sparked her love of poetry; her mother, a former tennis champion who struggled through Parkinson's at the end of her life; and her daughter, who at a young age chanced upon some erotica she had written for Penthouse.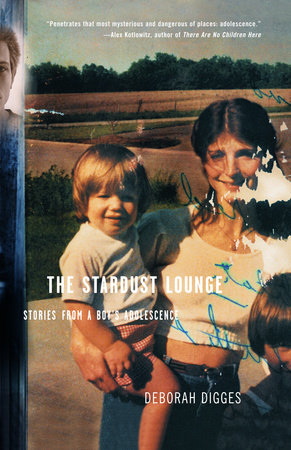 THE STARDUST LOUNGE: STORIES FROM A BOY'S ADOLESCENCE by Deborah Digges
Stephen Digges is the kind of angry adolescent a lot of parents would have given up on. He is out of control by the time he is 13 — running with gangs, stealing cars, fooling around with drugs and guns, and in general making his family's life hell. Confronted with his growing recklessness and defiance, his mother, the poet Deborah Digges, decides to try to accept Stephen on his own terms–a course that stuns her family and leads to the breakup of her second marriage. The power of Digges's memoir comes from her stubborn unwillingness to give up on Stephen. Even when things are roughest, Digges manages to see the intelligent, sensitive child behind the hostile behavior. However difficult the path she chooses, her story is ultimately a heartening one, and it's impossible not to root for this family as it rebuilds itself.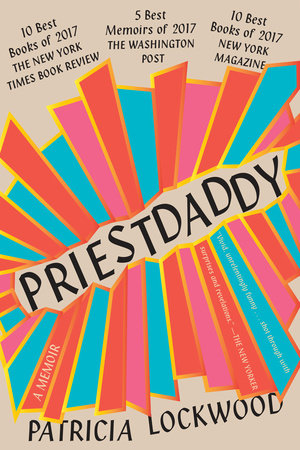 PRIESTDADDY: A MEMOIR by Patricia Lockwood
Greg Lockwood is unlike any Catholic priest you have ever met—a man who lounges in boxer shorts, loves action movies, and whose constant jamming on the guitar reverberates "like a whole band dying in a plane crash in 1972." His daughter is an irreverent poet who long ago left the Church's country. When an unexpected crisis leads her and her husband to move back into her parents' rectory, their two worlds collide. In her beautifully written prose debut, Lockwood effortlessly pivots from the raunchy to the sublime, from the comic to the deeply serious, exploring issues of belief, belonging, and personhood. Priestdaddy is an entertaining, unforgettable portrait of a deeply odd religious upbringing, and how one balances a hard-won identity with the weight of family and tradition.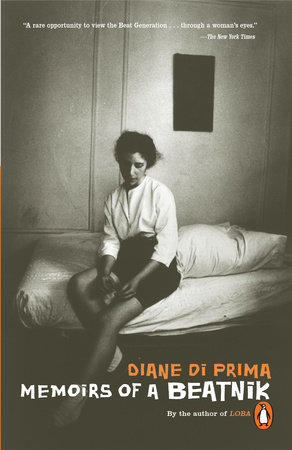 MEMOIRS OF A BEATNIK by Diane di Prima
Long regarded as an underground classic for its gritty and unabashedly erotic portrayal of the Beat years, Memoirs of a Beatnik is a moving account of a powerful woman artist coming of age sensually and intellectually in a movement dominated by a small confederacy of men, many of whom she lived with and loved. Filled with anecdotes about her adventures in New York City, Diane di Prima's memoir shows her learning to "raise her rebellion into art," and making her way toward literary success. Memoirs of a Beatnik offers a fascinating narrative about the courage and triumphs of the imagination.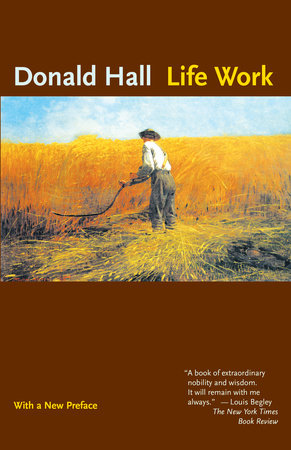 LIFE WORK by Donald Hall
When Donald Hall moved to his grandparents' New Hampshire farm in 1975, his work as a writer and a life devoted to the literary arts must have seemed remote from the harsh physical labor of his ancestors. In this "sustained meditation on work as the key to personal happiness" (Los Angeles Times), we see how the writer has modeled his own life on his family's lives of work, solitude, and love. When Hall comes face to face with his own mortality halfway through writing this book, we understand both his obsession with work and its ultimate consolation.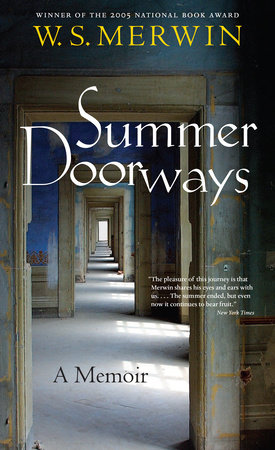 SUMMER DOORWAYS: A MEMOIR by W. S. Merwin
"Travel from America to Europe became a commonplace, an ordinary commodity, some time ago, but when I first went such departure was still surrounded with an atmosphere of adventure and improvisation, and my youth and inexperience and my all but complete lack of money heightened that vertiginous sensation," writes W. S. Merwin. Twenty–one, married and graduated from Princeton, the poet embarked on his first visit to Europe in 1948 when life and traditions on the continent were still adjusting to the postwar landscape. Summer Doorways captures Merwin at a similarly pivotal time before he won the Yale Younger Poets Award in 1952 for his first book, A Mask for Janus—the moment was, as the author writes, "an entire age just before it was gone, like a summer."
For more on these and related titles visit the collection Poet Memoirs and Bios
---
There's a Book for That! is brought to you by Penguin Random House's Sales department. Please follow our Tumblr by clicking here—and share this link with your accounts: theresabookforthat.tumblr.com. Thank you!
Did you see something on the news or read about something on your commute? Perhaps you noticed something trending on Twitter? Did you think: "There's a book for that!"? Then please, send it our way at theresabookforthat@penguinrandomhouse.com
Posted: April 15, 2022