Friday Reads: Poetry for Black History Month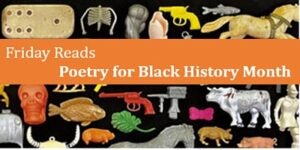 "Anyone reading contemporary poetry – especially contemporary African-American poetry – will quickly see that race is an enduring subject. What some don't realize is just how diverse the handling of that subject is. It's as diverse as blackness."
—Terrance Hayes
Taking a cue from Terrance Hayes, we invite you to immerse yourselves in the diverse handling of the topic of race by the following outstanding, award-winning poets as we continue to honor Black history: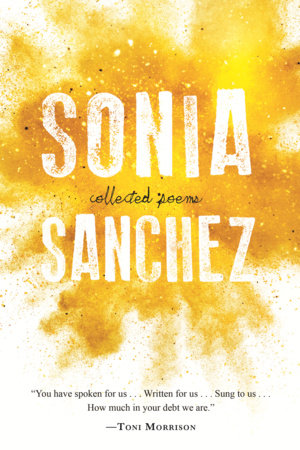 COLLECTED POEMS by Sonia Sanchez
Winner Gish Prize for Lifetime Achievement
A representative collection of the life work of the much-honored poet and a founder of the Black Arts movement, spanning the 4 decades of her literary career. As Maya Angelou so aptly put it: "Sonia Sanchez is a lion in literature's forest. When she writes she roars, and when she sleeps other creatures walk gingerly."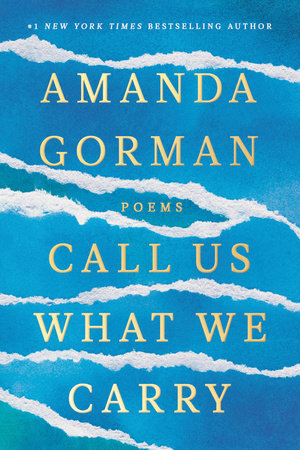 CALL US WHAT WE CARRY: POEMS by Amanda Gorman
This luminous poetry collection, by #1 New York Times bestselling author and presidential inaugural poet Amanda Gorman, captures a shipwrecked moment in time and transforms it into a lyric of hope and healing. In Call Us What We Carry, Gorman explores history, language, identity, and erasure through an imaginative and intimate collage. Harnessing the collective grief of a global pandemic, this beautifully designed volume features poems in many inventive styles and structures and shines a light on a moment of reckoning. Call Us What We Carry reveals that Gorman has become our messenger from the past, our voice for the future.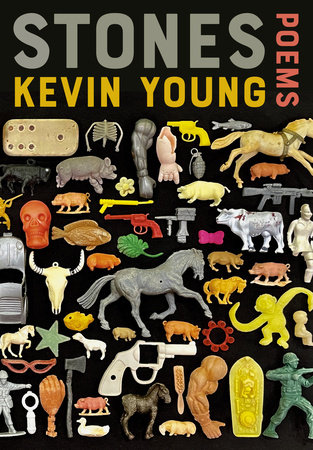 STONES: POEMS by Kevin Young
A book of loss, looking back, and what binds us to life, by a towering poetic talent, called "one of the poetry stars of his generation" (Los Angeles Times).
Whether it's the fireflies of a Louisiana summer caught in a mason jar (doomed by their collection), or his grandmother, Mama Annie, who latches the screen door when someone steps out for just a moment, all that makes up our flickering precarious joy, all that we want to protect, is lifted into the light in this moving book. Stones becomes an ode to Young's home places and his dear departed, and to what of them—of us—poetry can save.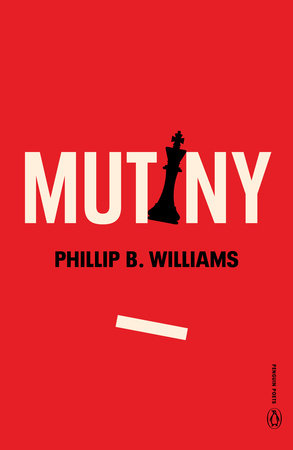 MUTINY by Phillip B. Williams
Mutiny: a rebellion, a subversion, an onslaught. In poems that rebuke classical mythos and western canonical figures, and embrace Afro-Diasporan folk and spiritual imagery, Phillip B. Williams conjures the hell of being erased, exploited, and ill-imagined and then, through a force and generosity of vision, propels himself into life, selfhood, and a path forward. Intimate, candid, bold, and sonically mesmerizing, Mutiny addresses loneliness, desire, doubt, memory, and the borderline between beauty and tragedy.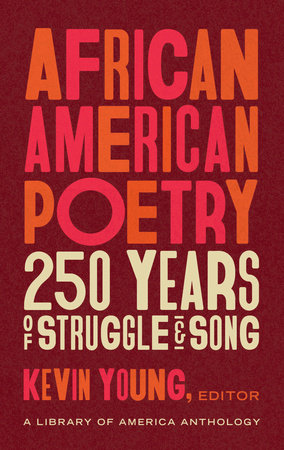 AFRICAN AMERICAN POETRY: 250 YEARS OF STRUGGLE & SONG (A Library of America Anthology) Edited by Kevin Young
A literary landmark: the biggest, most ambitious anthology of black poetry ever published, gathering 250 poets from the colonial period to the present: Enjoy the varied but distinctly Black music of a tradition that draws deeply from jazz, hip hop, and the rhythms and cadences of the pulpit, the barbershop, and the street. And appreciate, in the anthology's concluding sections, why contemporary African American poetry, amply recognized in recent National Book Awards and Poet Laureates, is flourishing as never before. Taking the measure of the tradition in a single indispensable volume, African American Poetry: 250 Years of Struggle and Song sets a new standard for a genuinely deep engagement with Black poetry and its essential expression of American genius.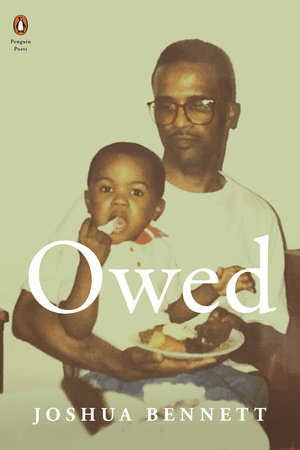 OWED by Joshua Bennett
Bennett's new collection, Owed, is a book with celebration at its center. Its primary concern is how we might mend the relationship between ourselves and the people, spaces, and objects we have been taught to think of as insignificant, as fundamentally unworthy of study, reflection, attention, or care. Spanning the spectrum of genre and form—from elegy and ode to origin myth—these poems elaborate an aesthetics of repair. What's more, they ask that we turn to the songs and sites of the historically denigrated so that we might uncover a new way of being in the world together, one wherein we can truthfully reckon with the brutality of the past and thus imagine the possibilities of our shared, unpredictable present, anew.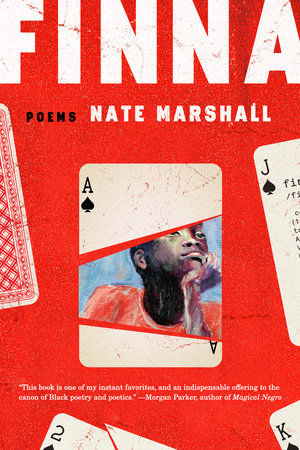 FINNA: POEMS by Nate Marshall
Finna explores the erasure of peoples in the American narrative; asks how gendered language can provoke violence; and finally, how the Black vernacular, expands our notions of possibility, giving us a new language of hope.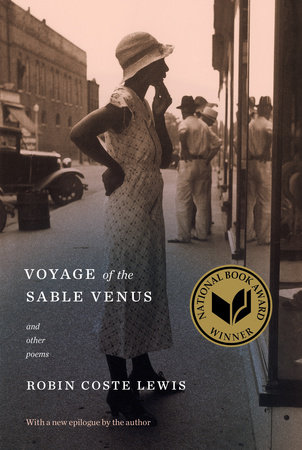 VOYAGE OF THE SABLE VENUS AND OTHER POEMS by Robin Coste Lewis
This National Book Award-winning debut poetry collection is a "powerfully evocative" (The New York Review of Books) meditation on the black female figure through time.
A new understanding of biography and the self, this collection questions just where, historically, do ideas about the black female figure truly begin—five hundred years ago, five thousand, or even longer? And what role did art play in this ancient, often heinous story? Here we meet a poet who adores her culture and the beauty to be found within it. Yet she is also a cultural critic alert to the nuances of race and desire—how they define us all, including her own sometimes painful history.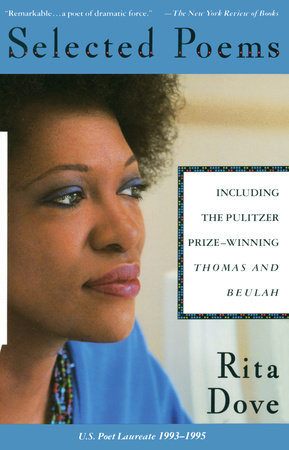 SELECTED POEMS by Rita Dove
Here in one volume is a selection of the extraordinary poems of Rita Dove, who, as the nation's Poet Laureate from 1993 to 1995, brought poetry into the lives of millions of people.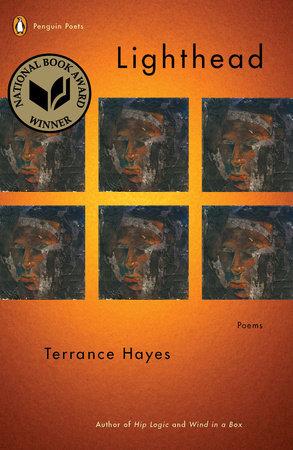 LIGHTHEAD: POEMS by Terrance Hayes
Winner of the 2010 National Book Award for Poetry
With one foot firmly grounded in the everyday and the other hovering in the air, Terrance Hayes' poems braid dream and reality into a poetry that is both dark and buoyant. Cultural icons as diverse as Fela Kuti, Harriet Tubman, and Wallace Stevens appear with meditations on desire and history. We see Hayes testing the line between story and song in a series of stunning poems inspired by the Pecha Kucha, a Japanese presentation format. This innovative collection presents the light- headedness of a mind trying to pull against gravity and time. Fueled by an imagination that enlightens, delights, and ignites, Lighthead leaves us illuminated and scorched.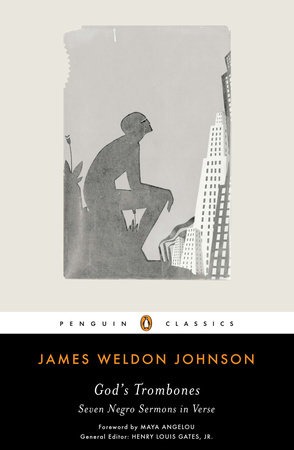 GOD'S TROMBONES: SEVEN NEGRO SERMONS IN VERSE by James Weldon Johnson; Introduction by Maya Angelou, Henry Louis Gates
James Weldon Johnson was a leading figure of the Harlem Renaissance, and one of the most revered African Americans of all time, whose life demonstrated the full spectrum of struggle and success. In God's Trombones, one of his most celebrated works, inspirational sermons of African American preachers are reimagined as poetry, reverberating with the musicality and splendid eloquence of the spirituals.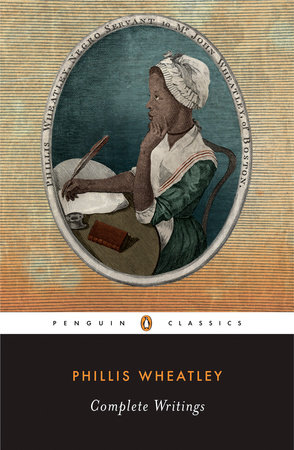 COMPLETE WRITINGS by Phillis Wheatley, Vincent Carretta
The extraordinary writings of Phillis Wheatley, a slave girl turned published poet. This volume collects both Wheatley's letters and her poetry: hymns, elegies, translations, philosophical poems, tales, and epyllions. With her contemplative elegies and her use of the poetic imagination to escape an unsatisfactory world, Wheatley anticipated the Romantic Movement of the following century.
For more about these, and related titles, visit Poetry for Black History Month
---
There's a Book for That! is brought to you by Penguin Random House's Sales department. Please follow our Tumblr by clicking here—and share this link with your accounts: theresabookforthat.tumblr.com. Thank you!
Did you see something on the news or read about something on your commute? Perhaps you noticed something trending on Twitter? Did you think: "There's a book for that!"? Then please, send it our way at theresabookforthat@penguinrandomhouse.com
Posted: February 25, 2022