Friday Reads: Poetry Workshop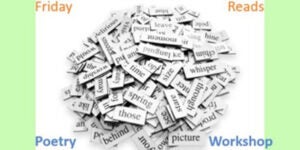 While National Poetry Month might be winding down, not so the muses of poetry, the internal spark waiting to be lit in poets-to-be of all ages. To encourage poetic expression, you may begin with these books and a blank page!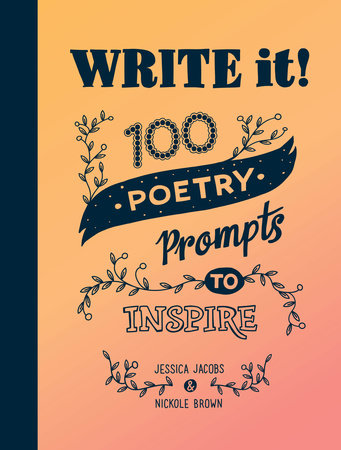 WRITE IT!: 100 POETRY PROMPTS TO INSPIRE by Jessica Jacobs, Nickole Brown
"Write It! might be one of the friendliest poetry tool kits/notebooks ever."
–Naomi Shihab Nye, Young People's Poet Laureate,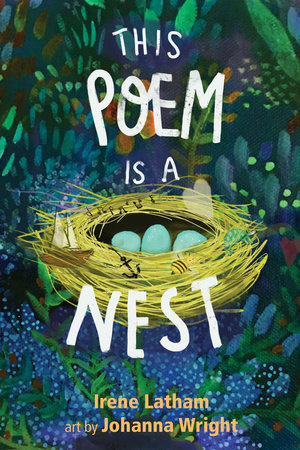 THIS POEM IS A NEST by Irene Latham, Johanna Wright
What can you find in a poem about a robin's nest? Irene Latham masterfully discovers "nestlings" or smaller poems about an astonishing variety of subjects–emotions, wild animals, natural landmarks on all seven continents, even planets and constellations. Each poem is a glorious spark of wonder that will prompt readers to look at the world afresh. The book includes an introduction detailing the principles of found poetry and blackout poetry, and a section of tips at the end. The joyous creativity in this volume is certain to inspire budding poets.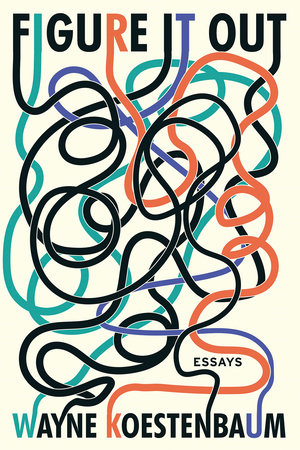 FIGURE IT OUT: ESSAYS by Wayne Koestenbaum
Through a collection of intimate reflections (on art, punctuation, eyeglasses, color, dreams, celebrity, corpses, porn, and translation) and "assignments" that encourage pleasure, attentiveness, and acts of playful making, poet, artist, critic, novelist, and performer Wayne Koestenbaum enacts twenty-six ecstatic collisions between his mind and the world…He directly proposes assignments to readers: such as "buy a one-dollar cactus, and start anthropomorphizing it. Call it Sabrina.". . . Figure It Out is both a guidebook for, and the embodiment of, the practices of pleasure, attentiveness, art, and play from "one of the most original and relentlessly obsessed cultural spies writing today" (John Waters).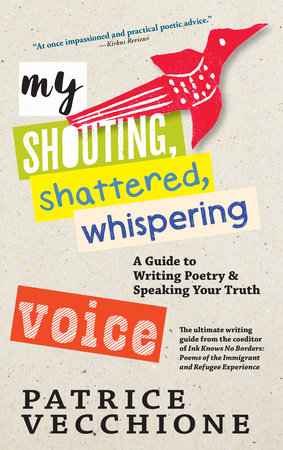 MY SHOUTING, SHATTERED, WHISPERING VOICE: A GUIDE TO WRITING POETRY AND SPEAKING YOUR TRUTH by Patrice Vecchione
Young adults are reading and writing and performing poetry more than ever before. Written in short, easy-to-digest chapters by the editor of Ink Knows No Borders, My Shouting, Shattered, Whispering Voice includes prompts and inspiration, writing suggestions and instruction, brief interviews with some current popular poets such as Kim Addonizio, Safia Elhillo, and others, and poem excerpts scattered throughout the book. My Shouting, Shattered Whispering Voice offers ways to express rage, frustration, joy, and sorrow, and to substitute apathy with creativity, usurp fear with daring, counteract anxiety with the joy of writing one word down and then another to express vital, but previously unarticulated, thoughts. Most importantly, here you can discover the value of your own voice and come to believe that what you have to say matters.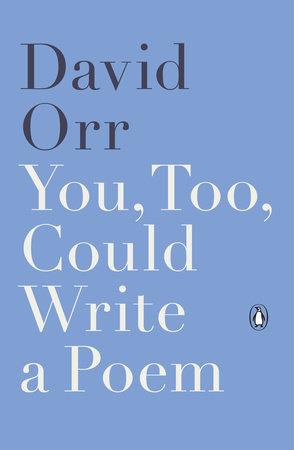 YOU, TOO, COULD WRITE A POEM by David Orr
Poetry is never more vital, meaningful, or accessible than in the hands of David Orr. In the pieces collected here, most of them written originally for the New York Times, Orr is at his rigorous, conversational, and edifying best. Whether he is considering the careers of contemporary masters, such as Louise Glück or Frederick Seidel, sizing up younger American poets, like Matthea Harvey and Matthew Zapruder, or even turning his attention to celebrities and public figures, namely Oprah Winfrey and Stephen Fry, when they choose to wade into the hotly contested waters of the poetry world, Orr is never any less than fully persuasive in arguing what makes a poem or poet great—or not. After all, as Orr points out in his introduction, "Poetry is a lot like America, in the sense that liking all of it means that you probably shouldn't be trusted with money, or scissors."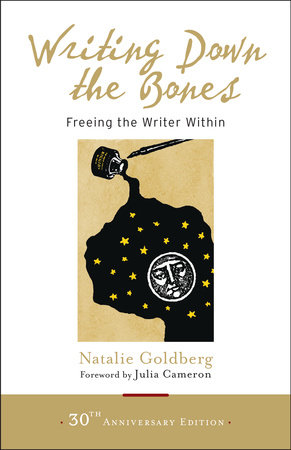 WRITING DOWN THE BONES: FREEING THE WRITER WITHIN by Natalie Goldberg
With insight, humor, and practicality, Natalie Goldberg inspires writers and would-be writers to take the leap into writing skillfully and creatively…Goldberg sees writing as a practice that helps writers comprehend the value of their lives. The advice in her book, provided in short, easy-to-read chapters with titles that reflect the author's witty approach ("Writing Is Not a McDonald's Hamburger," "Man Eats Car," "Be an Animal"), will inspire anyone who writes—or who longs to.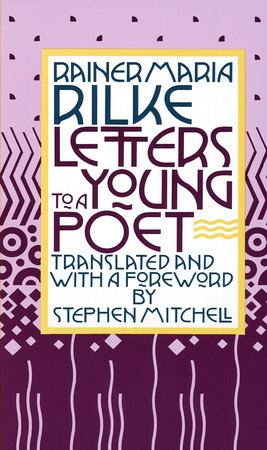 LETTERS TO A YOUNG POET by Rainer Maria Rilke, Stephen Mitchell
The ten letters collected here are arguably the most famous and beloved letters of our century. Written when Rainer Maria Rilke was himself still a young man with most of his greatest work before him, they are addressed to a student who had sent Rilke some of his work, asking for advice about becoming a writer. The two never met, but over a period of several years Rilke wrote him these ten letters, which have been enjoyed by hundreds of thousands of readers for what Stephen Mitchell calls the "vibrant and deeply felt experience of life" that informs them.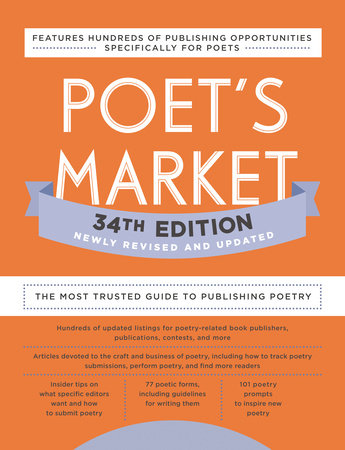 POET'S MARKET 34TH EDITION: THE MOST TRUSTED GUIDE TO PUBLISHING POETRY edited by Robert Lee Brewer
Want to get your poetry published? There's no better tool for making it happen than Poet's Market, which includes hundreds of publishing opportunities specifically for poets, including listings for book and chapbook publishers, print and online poetry publications, contests, and more. These listings include contact information, submission preferences, insider tips on what specific editors want, and–when offered–payment information.
For more on these and related books visit Poetry Workshop
---
There's a Book for That! is brought to you by Penguin Random House's Sales department. Please follow our Tumblr by clicking here—and share this link with your accounts: theresabookforthat.tumblr.com. Thank you!
Did you see something on the news or read about something on your commute? Perhaps you noticed something trending on Twitter? Did you think: "There's a book for that!"? Then please, send it our way at theresabookforthat@penguinrandomhouse.com
Posted: April 29, 2022