#FridayReads: Postal Lit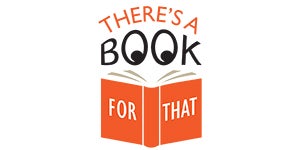 July 1st is National Postal Worker Day which is celebrated annually on July 1st. Established in 1997 by a Seattle-area letter carrier who was passionate about honoring postal employees, it is a day of appreciation for the many men and women who are dedicated to sending and delivering our mail. These postal workers endure some of the harshest working conditions six days a week.
This week also saw the publication of a fascinating, definitive cultural history of the United States Post Office with HOW THE POST OFFICE CREATED AMERICA by Winifred Gallagher. It's an American story like no other and a perfect nonfiction complement to our featured novels inspired by postal work.

FEATURED TITLES
HOW THE POST OFFICE CREATED AMERICA: A HISTORY by Winifred Gallagher
The Post Office, Winifred Gallagher argues, has been not just a witness to but a foundational influence on much of the history of the United States of America, particularly for women and African-Americans, who participated in the nation's formation via the Post Office in pivotal ways. How the Post Office Created America tells this story, tracing the role of a unique institution and its leaders, such as Benjamin Franklin, the Crown's first postmaster general.
KEEP ME POSTED by Lisa Beazley
Cassie Sunday can't seem to make her life work as a Manhattan wife and mom to twin toddlers, while her big-hearted sister Sid lives an ex-pat's life of leisure in far-off Singapore. Since Sid doesn't do social media, she challenges Cassie to reconnect through old-fashioned letters.
THE POST-OFFICE GIRL by Stefan Zweig, Joel Rotenberg
This unexpected and haunting foray into noir fiction (Wes Anderson cites the novel as an influence for his films) by one of the masters of the psychological novel introduces us to Christine, who looks after her ailing mother and toils in a provincial Austrian post office in the years just after the Great War. One afternoon, as she is dozing among the official forms and stamps, a telegraph arrives addressed to her…
DEATH TAKES PRIORITY: A POSTMISTRESS MYSTERY by Jean Flowers
First in a brand-new series that really delivers!
Cassie Miller has traded in her tailored suits and high heels to become Postmaster in her hometown in the Berkshires. But when the body of an unidentified man is found, Cassie decides to track the killer—before another victim's fate is sealed in the dead letter office.
THE POSTMISTRESS by Sarah Blake
In 1940, Iris James is the postmistress in coastal Franklin, Massachusetts. Iris knows more about the townspeople than she will ever say, and believes her job is to deliver secrets. Yet one day she does the unthinkable: slips a letter into her pocket, reads it, and doesn't deliver it.
Visit the edelweiss collection: Postal Lit
Posted: June 30, 2016