Friday Reads: Presidential Hopefuls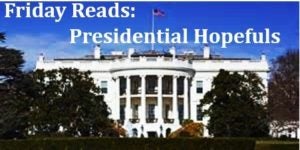 On Monday, February 18, we celebrate Presidents' Day. Established in 1885, it is still officially called "Washington's Birthday" by the federal government. As we reflect on our American Presidents past and present, 2020 presidential hopefuls are beginning to declare their candidacy for the office and a number of them have books that are published by Penguin Random House. Kids and adults can get to know these potential presidential candidates better in the following titles: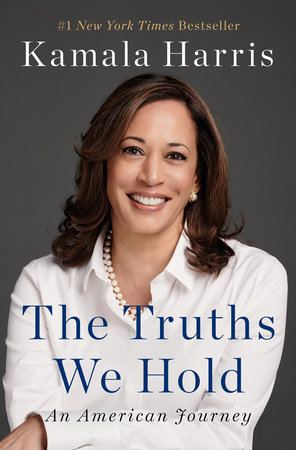 THE TRUTHS WE HOLD: AN AMERICAN JOURNEY by Kamala Harris
Senator Kamala Harris's commitment to speaking truth is informed by her upbringing. The daughter of immigrants, she was raised in an Oakland, California community that cared deeply about social justice; her parents—an esteemed economist from Jamaica and an admired cancer researcher from India—met as activists in the civil rights movement when they were graduate students at Berkeley. Growing up, Harris herself never hid her passion for justice, and when she became a prosecutor out of law school, a deputy district attorney, she quickly established herself as one of the most innovative change agents in American law enforcement. Known for bringing a voice to the voiceless. As a transformational United States Senator, she grapples with an array of complex issues that affect her state, our country, and the world, from health care and the new economy to immigration, national security, the opioid crisis, and accelerating inequality. By reckoning with the big challenges we face together, drawing on the hard-won wisdom and insight from her own career and the work of those who have most inspired her, Kamala Harris offers in The Truths We Hold a master class in problem solving, in crisis management, and leadership in challenging times.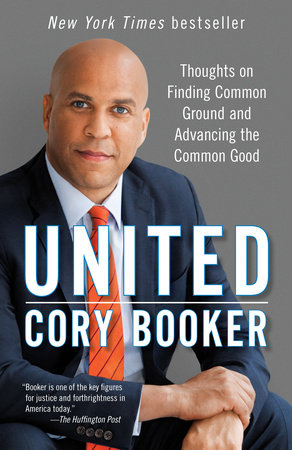 UNITED: THOUGHTS ON FINDING COMMON GROUND AND ADVANCING THE COMMON GOOD by Cory Booker
Cory Booker chose to live in the projects of blighted Newark, NJ, and on food stamps, to better understand the experience of poor families. He took Hurricane Sandy victims into his own home. He watched violence tarnish his city; for ten years he felt like he went from funeral to funeral. As mayor from 2006 to 2013, he became the public face of an American city that had gone years without positive national attention. In 2013, Booker won a U.S. Senate seat, becoming the first black Senator from New Jersey. In United this rising United States Senator—widely recognized as the accessible and energetic new voice of politics—makes the case that the virtues of connection and compassion must guide our nation toward a brighter future.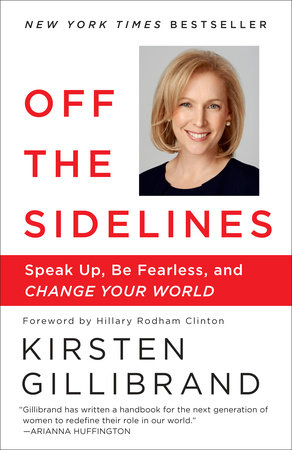 OFF THE SIDELINES: SPEAK UP, BE FEARLESS, AND CHANGE YOUR WORLD by Kirsten Gillibrand, Hillary Rodham Clinton (Introduction)
Since her appointment in 2009, at age 42, to fill Hillary Rodham Clinton's New York Senate seat when Clinton was appointed Secretary of State, Senator Kirsten Gillibrand has established herself as a passionate, fearless, and laser-focused presence in Congress. The granddaughter and daughter of two trail-blazing feminists, Gillibrand is a fierce advocate for getting women involved in the issues that matter most to them and making their voices heard; in 2011, she formed a PAC, Off The Sidelines, with that very mission in mind. And as a wife and mother to two young sons, she's a role model to working moms everywhere. Her book pulls all of these themes together, blending personal stories about her career, marriage, friendships, and family with inspiring advice, and delivering it all in her signature sharp, honest, and refreshingly relatable voice.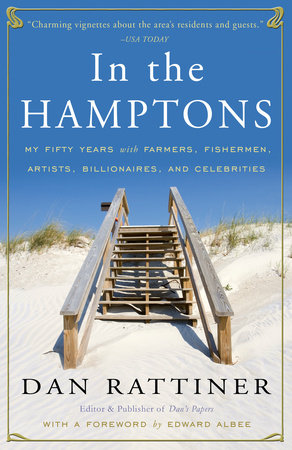 IN THE HAMPTONS: MY FIFTY YEARS WITH FARMERS, FISHERMEN, ARTISTS, BILLIONAIRES, AND CELEBRITIES by Dan Rattiner
When Dan Rattiner moved to the east end of Long Island in the 1950s, it was a sleepy backwater of fishing villages and potato farms. As the founder and editor of the area's popular free newspaper, Dan's Papers, Rattiner has had a unique vantage point on the advent of McMansions and white parties, paparazzi and glitterati. In the Hamptons is an intimate portrait of a place and the people who formed and transformed it, from former residents like John Steinbeck and Willem de Kooning, colorful locals like Bobby Van and Nonie Self, and literary luminaries like George Plimpton and Truman Capote, to present-day stars like Donald Trump, Bianca Jagger, and Billy Joel. With dry wit and warm sensibility, Rattiner shares a story of the Hamptons that few know.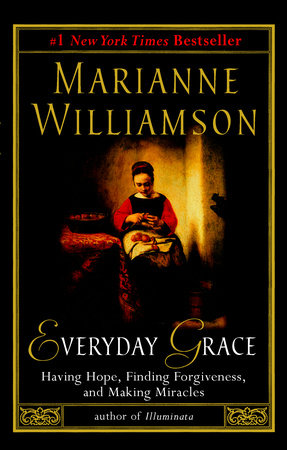 EVERYDAY GRACE: HAVING HOPE, FINDING FORGIVENESS, AND MAKING MIRACLES by Marianne Williamson
In these pages, author and lecturer Marianne Williamson acts as a guide back to the spiritual source, exploring the ways to nurture a thriving soul in a harsh world. The large and small difficulties of our days challenge us to open our hearts and minds. With an attitude of hope, a call to forgive, and a celebration of miracles, Williamson helps readers to find sacred footing on ordinary ground. For no matter what, there is always an opportunity to be happy. Everyone is entitled to the pleasures of everyday grace.
FOR YOUNGER READERS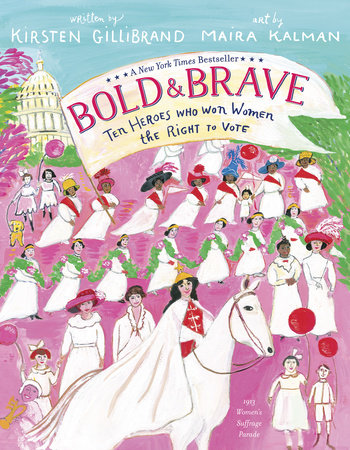 BOLD & BRAVE: TEN HEROES WHO WON WOMEN THE RIGHT TO VOTE by Kirsten Gillibrand, Illustrated by Maira Kalman
From United States Senator Kirsten Gillibrand comes an inspiring picture book about ten suffragists who fought for women's right to vote.
Senator Kirsten Gillibrand was inspired by her own great-grandmother, grandmother, and mother to be bold and brave—to stand up and fight for what she believes in. But who inspired them? The long chain of women before them who spoke out for what's right—women who taught each generation that followed how to be bold and brave.
With gorgeous illustrations by renowned artist Maira Kalman, this is a book that will inspire and uplift, a book to be cherished and shared.
The suffragists included are: Elizabeth Cady Stanton, Susan B. Anthony, Sojourner Truth, Harriet Tubman, Jovita Idár, Alice Paul, Inez Milholland, Ida B. Wells, Lucy Burns, and Mary Church Terrell.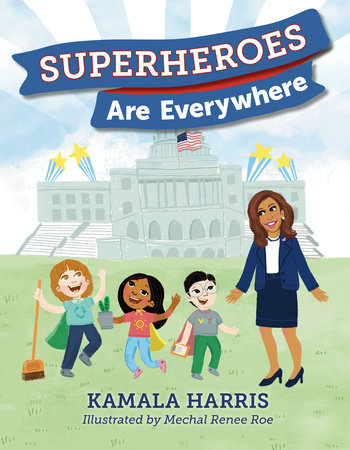 SUPERHEROES ARE EVERYWHERE by Kamala Harris; Illustrated by Mechal Renee Roe
From Senator Kamala Harris comes a picture book with an empowering message: Superheroes are all around us—and if we try, we can all be heroes too. In this empowering and joyful picture book that speaks directly to kids, Kamala Harris takes readers through her life and shows them that the power to make the world a better place is inside all of us.
For more on these and other presidential titles, visit Presidents Day
---
There's a Book for That! is brought to you by Penguin Random House's Sales department. Please follow our Tumblr by clicking here—and share this link with your accounts: theresabookforthat.tumblr.com. Thank you!
Posted: February 15, 2019