Friday Reads: Random Acts of Kindness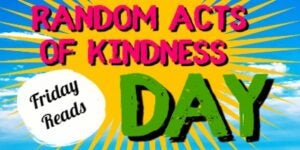 "There are three ways to ultimate success: The first way is to be kind. The second way is to be kind. The third way is to be kind." – Mister Rogers
Choose Kind! Today, February 17, is National Random Acts of Kindness Day, with the theme "Make Kindness the Norm." Even the tiniest act of kindness can make a big difference to someone. To lend a hand, we offer the following books for inspiration and simply for you to enjoy some stories of compassion and kindness for hearts of all ages: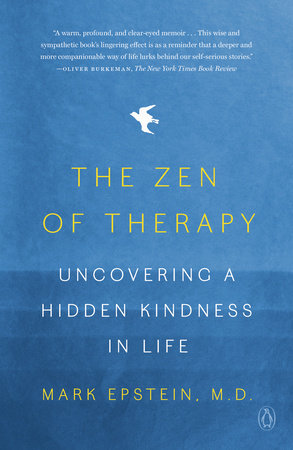 THE ZEN OF THERAPY: UNCOVERING A HIDDEN KINDNESS IN LIFE by Mark Epstein, M.D.
In The Zen of Therapy, Dr. Epstein reflects on a year's worth of selected sessions with his patients and observes how, in a given hour, his Buddhist background influences his work. He emphasizes how Western therapy can be considered a two-person meditation, and how mindfulness, much like a good therapist, can "hold" our awareness for us, allowing us to find inner peace.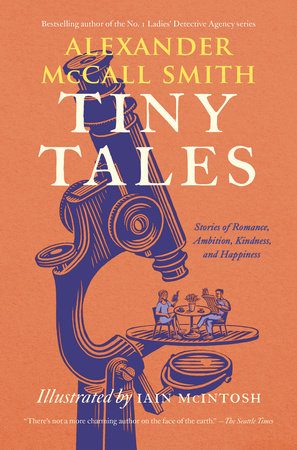 TINY TALES: STORIES OF ROMANCE, AMBITION, KINDNESS, AND HAPPINESS by Alexander McCall Smith, Iain McIntosh
It is often said that the best things in life come in small packages; anyone in search of proof need look no further than the stories in this collection: brief, utterly engaging tales that offer lasting surprise and delight.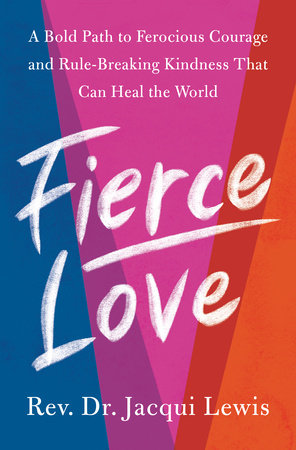 FIERCE LOVE: A BOLD PATH TO FEROCIOUS COURAGE AND RULE-BREAKING KINDNESS THAT CAN HEAL THE WORLD by Dr. Jacqui Lewis
Sharing stories that trace her personal reckoning with racism as well as the arc of her journey to an inclusive and service-driven faith, Dr. Lewis shows that kindness, compassion, and inclusive thinking are muscles that can be exercised and strengthened. With the goal of mending our inextricable human connection, Fierce Love is a manifesto for all generations: a bighearted, healing antidote to our rancorous culture.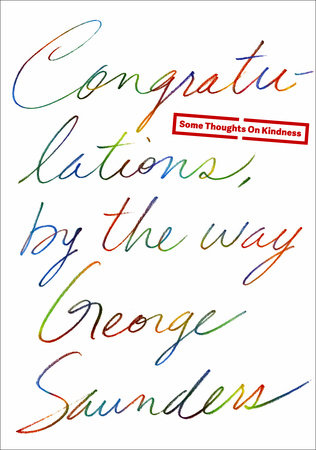 CONGRATULATIONS, BY THE WAY: SOME THOUGHTS ON KINDNESS by George Saunders
This powerful and inspiring meditation on kindness from the bestselling author and New Yorker contributor is based on his hugely popular convocation address at Syracuse University. Congratulations, by the way, is an expanded version of that speech, brings Saunders's trademark wit, wisdom, and compassion to an even broader audience.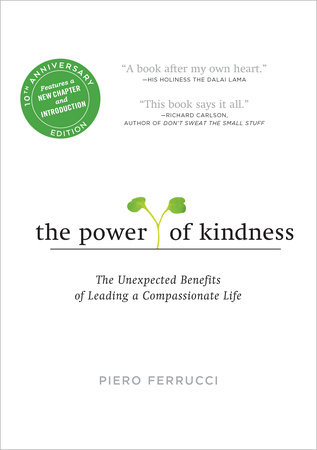 THE POWER OF KINDNESS: THE UNEXPECTED BENEFITS OF LEADING A COMPASSIONATE LIFE–TENTH ANNIVERSARY EDITION by Piero Ferrucci, Dalai Lama
When The Power of Kindness first appeared in 2006 it thrilled and challenged readers with one audacious promise: Your acts of generosity and decency are the secret to a fuller, more satisfying life. Kindness is not some squishy virtue but the very key to your own happiness.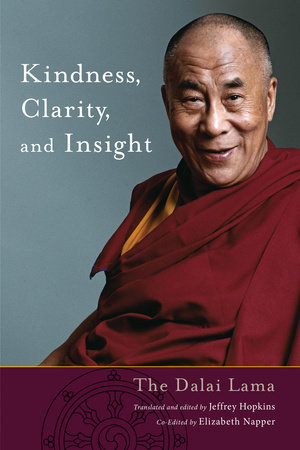 KINDNESS, CLARITY, AND INSIGHT: THE FUNDAMENTALS OF BUDDHIST THOUGHT AND PRACTICE by The Dalai Lama
Drawn from the lectures he gave during his first three visits to North America, the book covers the core subject matter of Tibetan Buddhism, as presented for the first time to an English-speaking audience. The chapters are arranged developmentally from simple to complex topics, which include the luminous nature of the mind, the four noble truths, karma, the common goals of the world's religions, meditation, deities, and selflessness. Central to all these teachings is the necessity of compassion-which the Dalai Lama says is "the essence of religion" and "the most precious thing there is."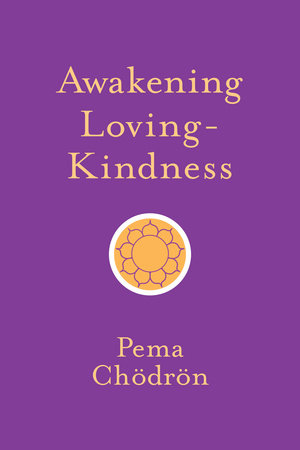 AWAKENING LOVING-KINDNESS by Pema Chodron
Based on talks given during a one-month meditation retreat at Gampo Abbey, where Pema lives and teaches, her teachings here focus on learning how to see the events of our lives as the perfect material for learning to love ourselves and our world playfully and wholeheartedly-and to live in our skin fearlessly, without aggression, harshness, or shame. This is instruction for embarking on the greatest adventure of all, to come alive to your inherent human kindness.
FOR YOUNGER READERS
THE CATALOGUE OF HUGS by Joshua David Stein, Augustus Heeren Stein, Elizabeth Lilly
For affectionate families everywhere comes this engaging reference volume featuring 25 kinds of hugs. From the more traditional to the all-out risky, this collection runs a creatively wide gamut of ways to embrace…and by doing so, brings comfort to the forefront of conversation. Every hug was field-tested by the author and his sons, and titled for practicality and kicks. The Quentin Blake-esque drawings are rendered with graceful accuracy and joy by artist Elizabeth Lilly.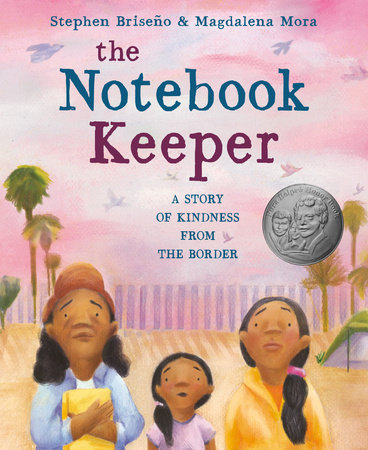 THE NOTEBOOK KEEPER: A STORY OF KINDNESS FROM THE BORDER by Stephen Briseño; Illustrated by Magdalena Mora
Based on true events, this inspiring story follows a mama and her daughter at the San Ysidro border in Mexico, who are looking for the "notebook keeper"—a refugee who writes down the names of the families seeking asylum in the United States—so they can add their names to the list. As the days turn into weeks, and hope dwindles,  the little girl looks for kindness around her– and inside herself.
Click here for the Spanish Edition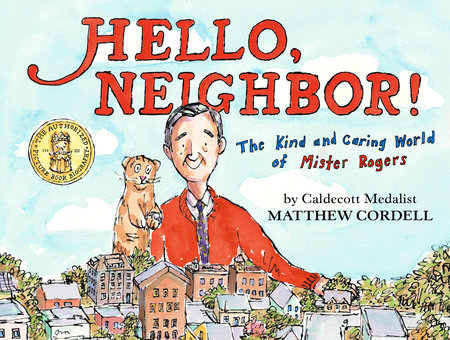 HELLO, NEIGHBOR!: THE KIND AND CARING WORLD OF MISTER ROGERS by Matthew Cordell
Kindness, caring, and reliance on our neighbors are more important now than ever before. We all need more Mister Rogers in our lives. In difficult times, Mister Rogers' Neighborhood provided a refuge for children and their families alike; a way to understand and talk about what was happening, and find hope for a brighter tomorrow. Share that deep respect, care, and quiet joy in the day-to-day with the only authorized picture book biography of Fred Rogers-lovingly created by Caldecott Medalist Matt Cordell.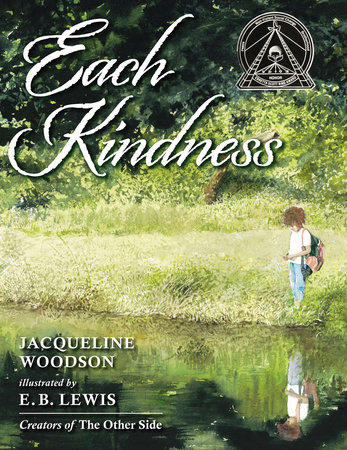 EACH KINDNESS by Jacqueline Woodson; Illustrated E. B. Lewis
WINNER OF A CORETTA SCOTT KING HONOR AND THE JANE ADDAMS PEACE AWARD!
This unforgettable book is written and illustrated by the award-winning team that created The Other Side and the Caldecott Honor winner Coming On Home Soon. With its powerful anti-bullying message and striking art, it will resonate with readers long after they've put it down.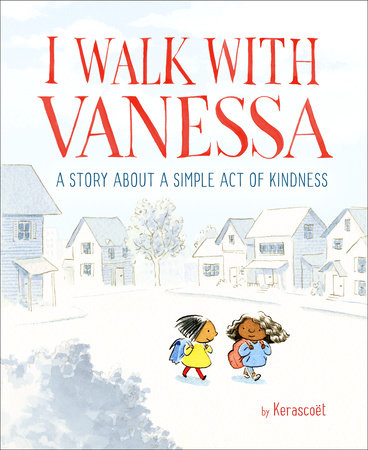 I WALK WITH VANESSA: A STORY ABOUT A SIMPLE ACT OF KINDNESS by Kerascoët
A New York Public Library Best Book of the Year
Inspired by real events, I Walk with Vanessa explores the feelings of helplessness and anger that arise in the wake of seeing a classmate treated badly, and shows how a single act of kindness can lead to an entire community joining in to help. By choosing only pictures to tell their story, the creators underscore the idea that someone can be an ally without having to say a word. With themes of acceptance, kindness, and strength in numbers, this timeless and profound feel-good story will resonate with readers young and old.
A Spanish edition is available here.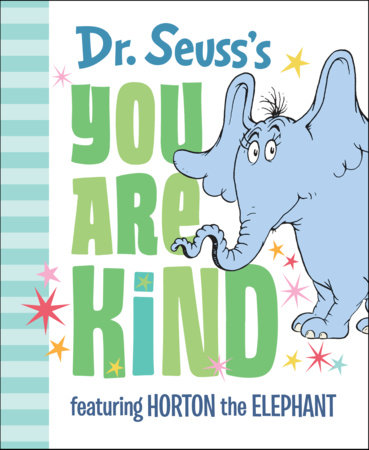 SEUSS'S YOU ARE KIND: FEATURING HORTON THE ELEPHANTby Dr. Seuss
From Horton the Elephant-who taught us that "a person's a person, no matter how small"-comes this sweet, small hardcover book of simple, unrhymed observations about the qualities of kindness.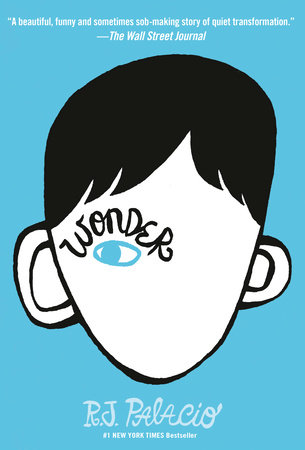 WONDER by R. J. Palacio
R.J. Palacio has called her debut novel "a meditation on kindness" —indeed, every reader will come away with a greater appreciation for the simple courage of friendship. Auggie is a hero to root for, a diamond in the rough who proves that you can't blend in when you were born to stand out.
Click here for the Spanish Edition
For more on these and related titles visit: Kindness
Visit https://www.randomactsofkindness.org/ for more inspiration!
---
There's a Book for That! is brought to you by Penguin Random House's Sales department. Please follow our Tumblr by clicking here-and share this link with your accounts: theresabookforthat.tumblr.com. Thank you!
Did you see something on the news or read about something on your commute? Perhaps you noticed something trending on Twitter? Did you think: "There's a book for that!"? Then please, send it our way at theresabookforthat@penguinrandomhouse.com
Posted: February 17, 2023