Friday Reads: Roald Dahl Day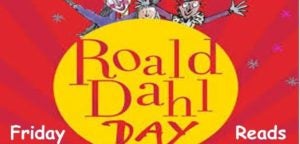 "If you are going to get anywhere in life you have to read a lot of books." – Roald Dahl
Happy Roald Dahl Day! The author was born this day in Wales, thus September 13th is internationally known as "Roald Dahl Day." Roald Dahl wrote some of the most beloved books of all time for children, and his darkly comic themes also carried into his adult fiction. In celebration, we invite you on a reading journey into the world of his imagination: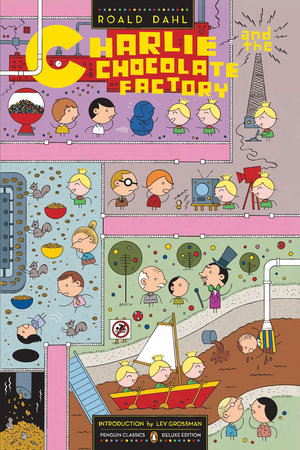 CHARLIE AND THE CHOCOLATE FACTORY (Penguin Classics Deluxe Edition)
Twice turned into a feature film, Charlie and the Chocolate Factory is a delectable classic about a child's dreams and the eccentric chocolate-maker who makes them come true. When Willy Wonka's hallowed chocolate factory holds a worldwide contest awarding tours to the lucky, five children emerge as winners, including a glutton, a gum-chewing nitwit, a spoiled brat, and a TV addict. Only Charlie Bucket, the story's earnest hero, stands to win the exotic riches of Wonka's empire—if he avoids the pitfalls of his fellow contestants and stays true to his heart. Ingenious and entertaining, Charlie and the Chocolate Factory is a true modern classic by one of the most beloved storytellers of our time.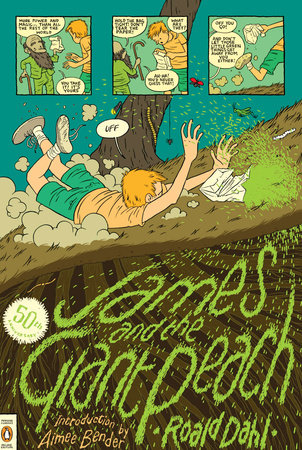 JAMES AND THE GIANT PEACH (Penguin Classics Deluxe Edition)
When James, a boy stuck living with his cantankerous aunts, is given magic crystals by a sympathetic wizard, he accidentally drops them at the foot of the peach tree outside his house, causing one of the fruits to grow the size of a house. Inside he finds oversized insects who promise him deliverance from his aunts, and soon the giant peach is rolling downhill, bound for the Atlantic Ocean and beyond on a magnificent adventure that will take James and his new friends far indeed.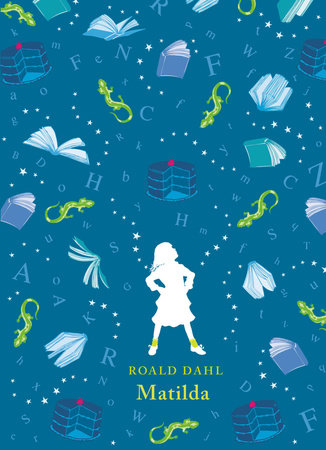 MATILDA
Matilda is an exceptional girl, but her parents think she's just a nuisance. When one day she is attacked by her odious headmistress, Miss Trunchbull, Matilda suddenly discovers she has a remarkable power with which to avenge herself!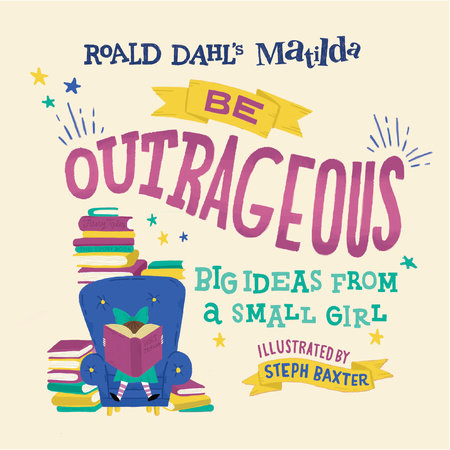 MATILDA: BE OUTRAGEOUS: BIG IDEAS FROM A SMALL GIRL
Reimagine Dahl's beloved classic in this gorgeous, hand-lettered gift book perfect for Matilda fans of all ages! Featuring the best and brightest lines from Roald Dahl's magical story, this book displays the iconic quotes in whimsical and artful calligraphy, while reminding readers to be, first and foremost, outrageous!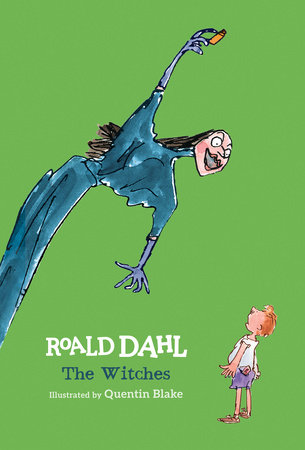 THE WITCHES
This is not a fairy tale. This is a story about real witches. Grandmamma loves to tell about witches. Real witches are the most dangerous of all living creatures on earth. There's nothing they hate so much as children, and they work all kinds of terrifying spells to get rid of them. Her grandson listens closely to Grandmamma's stories—but nothing can prepare him for the day he comes face-to-face with The Grand High Witch herself!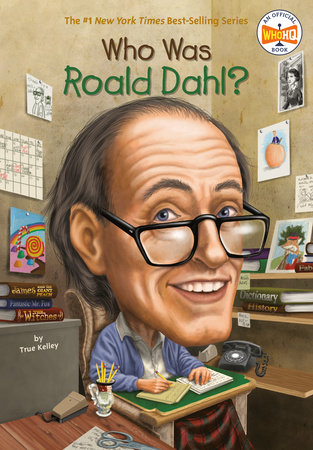 WHO WAS ROALD DAHL? by True Kelley, Who HQ, Stephen Marchesi
Roald Dahl is one of the most famous children's book authors ever. Now in this Who Was…? biography, children will learn of his real-life adventures. A flying ace for the British Air Force, he was married to an Academy Award-winning actress. He also wrote books and screenplays for adults. Entertaining and readable, this biography has 80 black-and-white illustrations.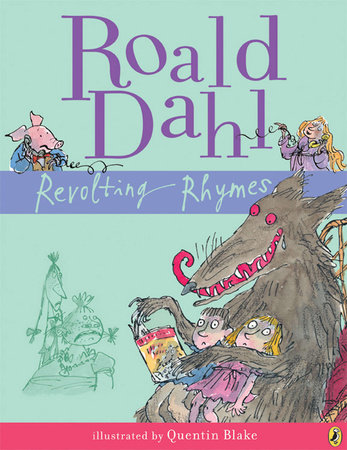 REVOLTING RHYMES
Did you think Cinderella married the prince and lived happily ever after, or that the three little pigs outsmarted the wolf? Think again! Master storyteller Roald Dahl adds his own darkly comic twists to six favorite tales, complete with rambunctious rhymes and hilarious surprise endings.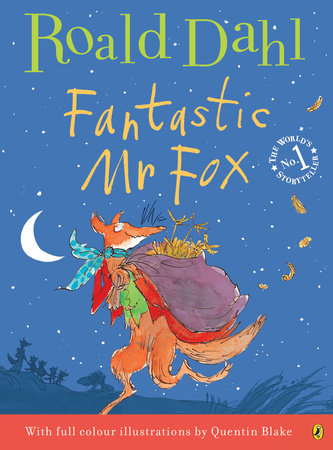 FANTASTIC MR. FOX
Someone's been stealing from the three meanest farmers around, and they know the identity of the thief—it's Fantastic Mr. Fox! Working alone they could never catch him, but now Boggis, Bunce, and Bean have joined forces, and they've concocted a cunning plan to dig him out of his hole once and for all. What they don't know is they're not dealing with just any fox. Mr. Fox would rather die than surrender, and he just happens to have a fantastic plan of his own…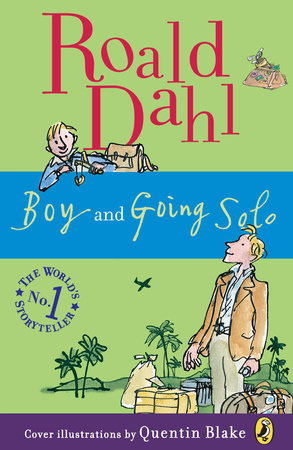 BOY AND GOING SOLO Illustrated by Quentin Blake
Where did Roald Dahl get all of his wonderful ideas for stories? From his own life, of course! Boy includes tales of sweetshops and chocolate, mean old ladies, and the Great Mouse Plot. And then Going Solo tells of how, when he grew up, Roald Dahl left England for Africa and later went flying with the Royal Air Force.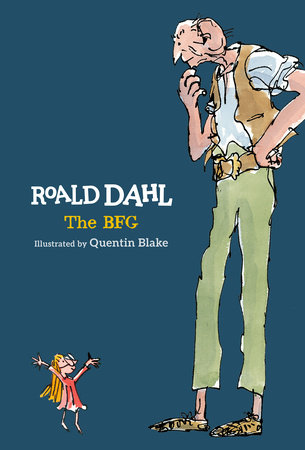 THE BFG
The BFG is no ordinary bone-crunching giant. He is far too nice and jumbly. It's lucky for Sophie that he is. Had she been carried off in the middle of the night by the Bloodbottler, or any of the other giants—rather than the BFG—she would have soon become breakfast. When Sophie hears that the giants are flush-bunking off to England to swollomp a few nice little chiddlers, she decides she must stop them once and for all. And the BFG is going to help her!
FOR ADULT READERS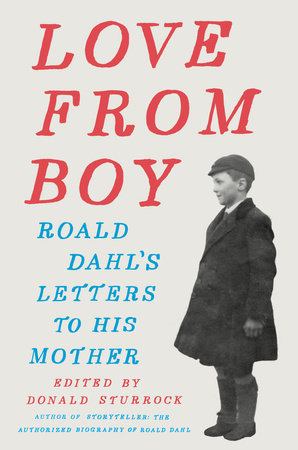 LOVE FROM BOY: ROALD DAHL'S LETTERS TO HIS MOTHER edited by Donald Sturrock
A whimsical, witty, and revealing collection of the legendary children's author and writer Roald Dahl's letters written to his mother, from early childhood through Dahl's travels to Africa, his career in the Royal Air Force, his work in post-war Washington DC and Hollywood, and the books that made him a literary star.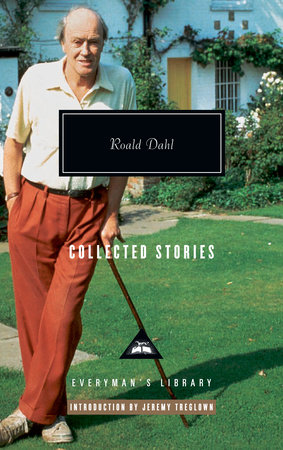 COLLECTED STORIES
The only hardcover edition of Roald Dahl's stories for adults, the Collected Stories amply showcases his singular gifts as a fabulist and a born storyteller. From "The Landlady," about an unusual boardinghouse that features a small but very permanent clientele, to "Pig," a brutally funny look at vegetarianism, to "Man from the South," in which a fanatical gambler does his betting with hammer, nails, and a butcher's knife, Dahl's creations amuse and shock us in equal measure, gleefully reminding us of what might lurk beneath the surface of the ordinary.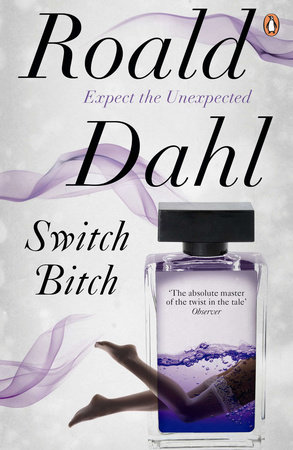 SWITCH BITCH
In Switch Bitch four tales of seduction and suspense are told by the grand master of the short story, Roald Dahl. Topping and tailing this collection are "The Visitor" and "Bitch," stories featuring Dahl's notorious hedonist Oswald Hendryks Cornelius (or plain old Uncle Oswald) whose exploits are frequently as extraordinary as they are scandalous. In the middle, meanwhile, are "The Great Switcheroo" and "The Last Act," two stories exploring a darker side of desire and pleasure. In the black comedies of Switch Bitch Roald Dahl brilliantly captures the ins and outs, highs and lows of sex.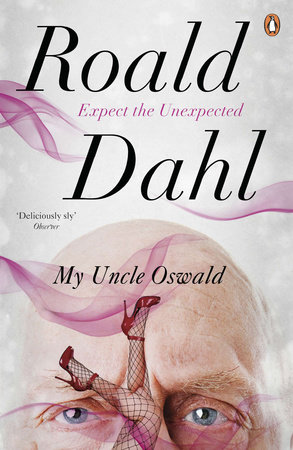 MY UNCLE OSWALD
Meet Oswald Hendryks Cornelius, Roald Dahl's most disgraceful and extraordinary character . . . Aside from being thoroughly debauched, strikingly attractive and astonishingly wealthy, Uncle Oswald was the greatest bounder, bon vivant and fornicator of all time.
For more on these and other How To titles visit Roald Dahl Day
Learn more about Roald Dahl on the official Roald Dahl Web site: www.roalddahl.com
---
There's a Book for That! is brought to you by Penguin Random House's Sales department. Please follow our Tumblr by clicking here—and share this link with your accounts: theresabookforthat.tumblr.com. Thank you!
Did you see something on the news or read about something on your commute? Perhaps you noticed something trending on Twitter? Did you think: "There's a book for that!"? Then please, send it our way at theresabookforthat@penguinrandomhouse.com
Posted: September 13, 2019