Friday Reads: Science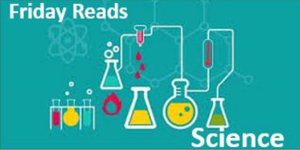 This has been a monumental week for science as the Nobel Prizes were announced, bringing broader attention to the groundbreaking discoveries of brilliant physicists, chemists and physiologists. Given their achievements, and that the phrase "listen to the scientists" is lately so pronounced, here is a list of top-selling science titles: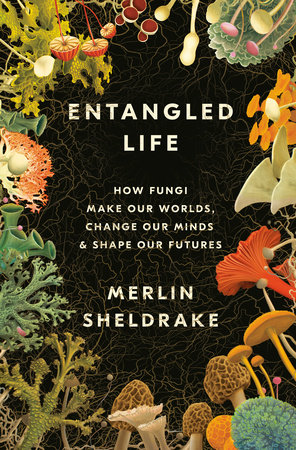 ENTANGLED LIFE: HOW FUNGI MAKE OUR WORLDS, CHANGE OUR MINDS & SHAPE OUR FUTURES by Merlin Sheldrake
Fungi throw our concepts of individuality and even intelligence into question. They are metabolic masters, earth makers, and key players in most of life's processes. They can change our minds, heal our bodies, and even help us remediate environmental disaster. By examining fungi on their own terms, Sheldrake reveals how these extraordinary organisms – and our relationships with them – are changing our understanding of how life works.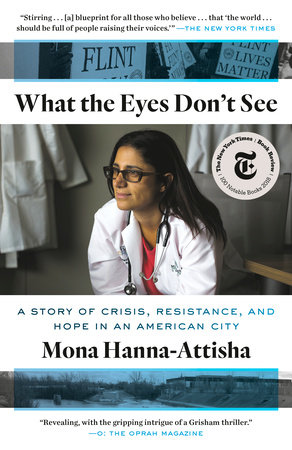 WHAT THE EYES DON'T SEE: A STORY OF CRISIS, RESISTANCE, AND HOPE IN AN AMERICAN CITY by Mona Hanna-Attisha
Here is the inspiring story of how Dr. Mona Hanna-Attisha alongside a team of researchers, parents, friends, and community leaders, first discovered that the children of Flint, Michigan, were being exposed to lead in their tap water—and then battled her own government and a brutal backlash to expose that truth to the world. Paced like a scientific thriller, What the Eyes Don't See reveals how misguided austerity policies, broken democracy, and callous bureaucratic indifference placed an entire city at risk. And at the center of the story is Dr. Mona herself—an immigrant, doctor, scientist, and mother whose family's activist roots inspired her pursuit of justice.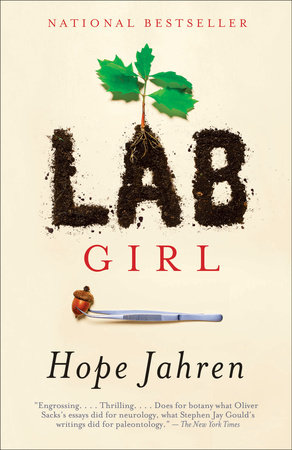 LAB GIRL by Hope Jahren
Geobiologist Hope Jahren has spent her life studying trees, flowers, seeds, and soil. Her first book is a revelatory treatise on plant life—but it is also so much more. Lab Girl is a book about work, love, and the mountains can be moved when those two things come together. In these pages, Hope takes us back to her Minnesota childhood—hours of unfettered play in her father's community college laboratory. She tells us how she found a sanctuary in science, learning to perform lab work "with both the heart and the hands." She recounts her experience as a woman in science, and about the inevitable disappointments, but also the exhilarating triumphs, of her work.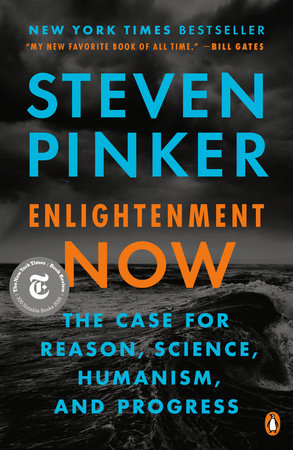 ENLIGHTENMENT NOW: THE CASE FOR REASON, SCIENCE, HUMANISM, AND PROGRESS by Steven Pinker
"My new favorite book of all time." –Bill Gates
If you think the world is coming to an end, think again: people are living longer, healthier, freer, and happier lives, and while our problems are formidable, the solutions lie in the Enlightenment ideal of using reason and science.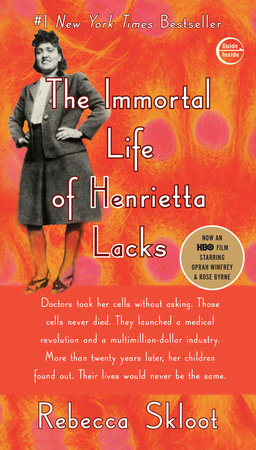 THE IMMORTAL LIFE OF HENRIETTA LACKS by Rebecca Skloot
Her name was Henrietta Lacks, but scientists know her as HeLa. She was a poor black tobacco farmer whose cells—taken without her knowledge in 1951—became one of the most important tools in medicine, bought and sold by the billions, with devastating effects on her family. Now in paperback, this phenomenal New York Times bestseller tells a riveting story of ethics, race, and medicine colliding; of scientific discovery and faith healing; and of a daughter's persistent desire to know her mother.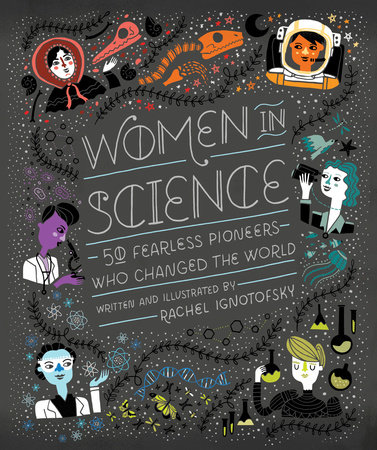 WOMEN IN SCIENCE: 50 FEARLESS PIONEERS WHO CHANGED THE WORLD by Rachel Ignotofsky
Women in Science highlights notable women's contributions to various scientific fields to inspire readers young and old. A fascinating collection full of striking, singular art, the book features 50 profiles and illustrated portraits of women in STEM from the ancient to the modern world, and also contains infographics about interesting and relevant topics such as lab equipment and rates of women currently working in STEM fields.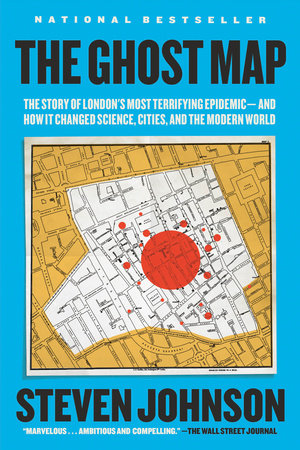 THE GHOST MAP: THE STORY OF LONDON'S MOST TERRIFYING EPIDEMIC–AND HOW IT CHANGED SCIENCE, CITIES, AND THE MODERN WORLD by Steven Johnson
It's the summer of 1854, and London is just emerging as one of the first modern cities in the world. But lacking the infrastructure-garbage removal, clean water, sewers-necessary to support its rapidly expanding population, the city has become the perfect breeding ground for a terrifying disease no one knows how to cure. As the cholera outbreak takes hold, a physician and a local curate are spurred to action-and ultimately solve the most pressing medical riddle of their time. In a triumph of multidisciplinary thinking, Johnson illuminates the intertwined histories of the spread of disease, the rise of cities, and the nature of scientific inquiry, offering both a riveting history and a powerful explanation of how it has shaped the world we live in.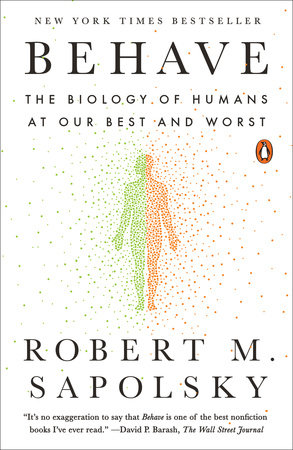 BEHAVE: THE BIOLOGY OF HUMANS AT OUR BEST AND WORST by Robert M. Sapolsky
From the celebrated neurobiologist and primatologist, a landmark, genre-defining examination of human behavior, both good and bad, and an answer to the question: Why do we do the things we do? Sapolsky wrestles with some of our deepest and thorniest questions relating to tribalism and xenophobia, hierarchy and competition, morality and free will, and war and peace. Wise, humane, often very funny, Behave is a towering achievement, powerfully humanizing, and downright heroic in its own right.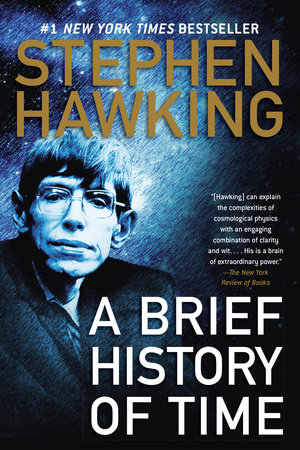 A BRIEF HISTORY OF TIME by Stephen Hawking
A landmark volume in science writing and told in language we all can understand, A Brief History of Time plunges into the exotic realms of black holes and quarks, of antimatter and "arrows of time," of the big bang and a bigger God—where the possibilities are wondrous and unexpected. With exciting images and profound imagination, Stephen Hawking brings us closer to the ultimate secrets at the very heart of creation.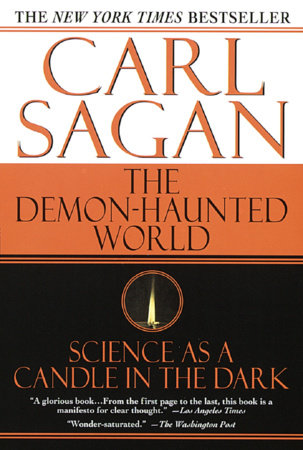 THE DEMON-HAUNTED WORLD: SCIENCE AS A CANDLE IN THE DARK by Carl Sagan, Ann Druyan
A prescient warning of a future we now inhabit, where fake news stories and Internet conspiracy theories play to a disaffected American populace.
"A glorious book . . . A spirited defense of science . . . From the first page to the last, this book is a manifesto for clear thought."—Los Angeles Times
For more on these and related titles visit the collection Science Bestsellers
---
For more on the Nobel Prizes for 2020 visit www.nobelprize.orgThere's a Book for That! is brought to you by Penguin Random House's Sales department. Please follow our Tumblr by clicking here—and share this link with your accounts: theresabookforthat.tumblr.com. Thank you!
Did you see something on the news or read about something on your commute? Perhaps you noticed something trending on Twitter? Did you think: "There's a book for that!"? Then please, send it our way at theresabookforthat@penguinrandomhouse.com
Posted: October 9, 2020