Friday Reads: Serenity Now!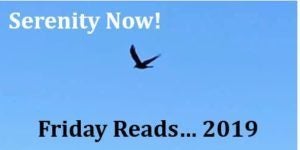 "If, then, my awareness of the past and future makes me less aware of the present, I must begin to wonder whether I am actually living in the real world." – Alan Watts
Are you present in the New Year? How can we avoid living in the past, or for the future, and missing the moment? What motivates us to achieve mind/body balance and our creative potential while letting go of our fears and keeping our appetites in check? For this first Friday Reads post of 2019, let us turn for inspiration to some of our favorite writers, thinkers and spiritual leaders. So serve yourself up some joy and serenity…now rather than later: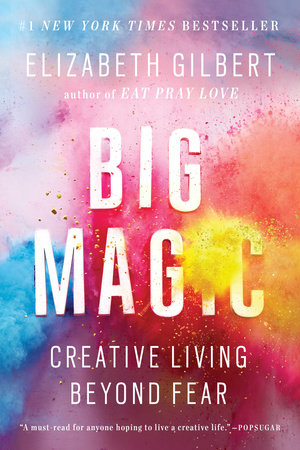 BIG MAGIC: CREATIVE LIVING BEYOND FEAR by Elizabeth Gilbert
With profound empathy and radiant generosity, beloved author Elizabeth Gilbert offers powerful insights into the mysterious nature of inspiration. She asks us to embrace our curiosity and to let go of needless suffering. Balancing between soulful spirituality and cheerful pragmatism, Gilbert encourages us to uncover the strange jewels that are hidden within each of us. Whether we are looking to write a book, make art, address challenges in our work, embark on a dream long deferred, or simply to infuse our everyday lives with more mindfulness and passion, Big Magic cracks open a world of wonder and joy.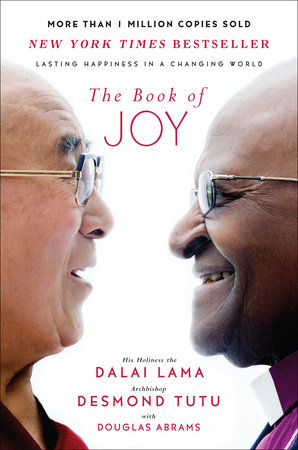 THE BOOK OF JOY: LASTING HAPPINESS IN A CHANGING WORLD by His Holiness the Dalai Lama, Desmond Tutu, Douglas Carlton Abrams
Two great spiritual masters, both of them Nobel laureates and dear friends, teach us how to live with joy even in the face of adversity.
The occasion was a big birthday. And it inspired two close friends to get together in Dharamsala for a talk about something very important to them. The friends were His Holiness the Dalai Lama and Archbishop Desmond Tutu. The subject was joy. From the beginning the book was envisioned as a three-layer birthday cake: their own stories and teachings about joy, the most recent findings in the science of deep happiness, and the daily practices that anchor their own emotional and spiritual lives. Here they share their personal stories of struggle and renewal. Now that they are both in their eighties, they especially want to spread the core message that to have joy yourself, you must bring joy to others.
Most of all, during that landmark week in Dharamsala, they demonstrated by their own exuberance, compassion, and humor how joy can be transformed from a fleeting emotion into an enduring way of life.
DARING GREATLY: HOW THE COURAGE TO BE VULNERABLE TRANSFORMS THE WAY WE LIVE, LOVE, PARENT, AND LEAD by Brené Brown
Every day we experience the uncertainty, risks, and emotional exposure that define what it means to be vulnerable or to dare greatly. Based on twelve years of pioneering research, Dr. Brené Brown dispels the cultural myth that vulnerability is weakness and argues that it is, in truth, our most accurate measure of courage. Brown explains how vulnerability is both the core of difficult emotions like fear, grief, and disappointment, and the birthplace of love, belonging, joy, empathy, innovation, and creativity. She writes: "When we shut ourselves off from vulnerability, we distance ourselves from the experiences that bring purpose and meaning to our lives."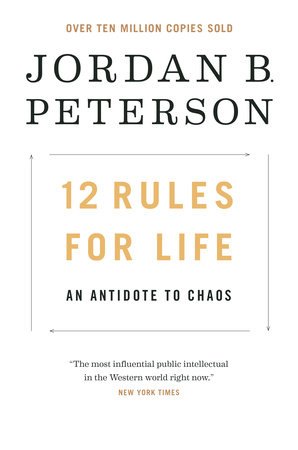 12 RULES FOR LIFE: AN ANTIDOTE TO CHAOS by Jordan B. Peterson
At once informative, surprising and humorous, Dr. Peterson tells us straightforwardly why skateboarding kids should be left alone, why you should always pet a cat when you meet one on the street, and what dreadful fate awaits those who carelessly criticize everything but themselves.
Dr. Peterson discusses discipline, responsibility, and the necessity of clear, truthful thinking, distilling the discoveries of science and the lessons from the great myths of the world into 12 profound directives for living properly in today's ever-transforming world. 12 Rules for Life delves deeply into the hidden realms lurking beneath our commonplace assumptions, enlightening the mind and spirit of its readers, keeping the chaos and nihilism that threaten and tempt the modern mind firmly at bay.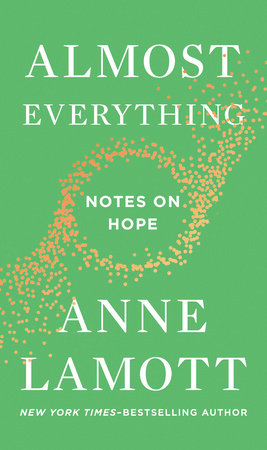 ALMOST EVERYTHING: NOTES ON HOPE by Anne Lamott
"I am stockpiling antibiotics for the Apocalypse, even as I await the blossoming of paperwhites on the windowsill in the kitchen," Anne Lamott admits at the beginning of Almost Everything. Despair and uncertainty surround us: in the news, in our families, and in ourselves. But even when life is at its bleakest—when we are, as she puts it, "doomed, stunned, exhausted, and over-caffeinated"—the seeds of rejuvenation are at hand. "All truth is paradox," Lamott writes, "and this turns out to be a reason for hope. If you arrive at a place in life that is miserable, it will change." That is the time when we must pledge not to give up but "to do what Wendell Berry wrote: 'Be joyful, though you have considered all the facts.'"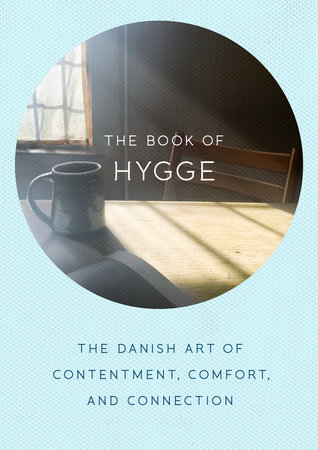 THE BOOK OF HYGGE: THE DANISH ART OF CONTENTMENT, COMFORT, AND CONNECTION by Louisa Thomsen Brits
The centuries-old Danish tradition of hygge (pronounced "hue-gah") comes from a country purported to be the happiest on Earth, and its special custom of emotional warmth, slowness, and appreciation, is becoming increasingly familiar to an international audience. To "hygge" means to enjoy the good things in life with good people. The Book of Hygge is a beautifully aesthetic four-color guide to the philosophy, including steps to incorporate the practice into everyday life. We all hygge—around a table for a shared meal, beside a fire on a wet night, making coffee together at breakfast, wrapped in blankets at the end of a day on the beach, alone in bed with a hot water bottle and a good book: Hygge is the art of acknowledging the sacred in the secular.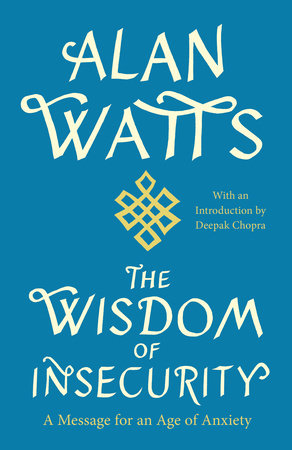 THE WISDOM OF INSECURITY: A MESSAGE FOR AN AGE OF ANXIETY by Alan W. Watts
From the influential 20th century interpreter and popularizer of Eastern philosophy for Westerners, a timely (and timeless) message about living for the moment.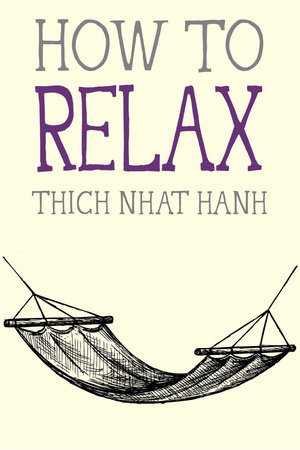 HOW TO RELAX by Thich Nhat Hanh
Thich Nhat Hanh says that when we relax, we "become calm water, and we will reflect reality as it is. If we're not calm, the image we reflect will be distorted. When the image is distorted by our minds, it's not the reality, and it causes lots of suffering." Scientific studies indicate that meditation contributes tremendously to well-being, general health, and longevity. How to Relax is a unique gift for those who want a simple guide to achieving deep relaxation, controlling stress, and renewing mental freshness and clarity, appropriate for those practicing in any spiritual tradition, whether seasoned practitioners or new to meditations. With fifteen two color drawings by celebrated artist Jason DeAntonis.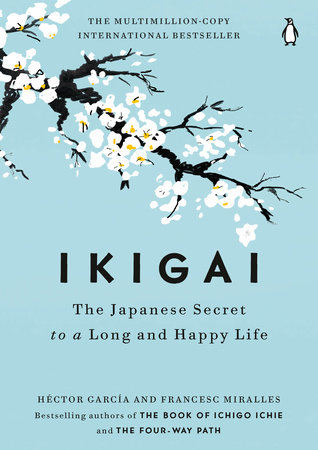 IKIGAI: THE JAPANESE SECRET TO A LONG AND HAPPY LIFE by Héctor García, Francesc Miralles
"Only staying active will make you want to live a hundred years."—Japanese proverb
IKIGAI reveals the secrets to longevity and happiness of the world's longest-living people: how they eat, how they move, how they work, how they foster collaboration and community, and—their best-kept secret—how they find the ikigai that brings satisfaction to their lives. And it provides practical tools to help you discover your own ikigai. Because who doesn't want to grow old while being forever young?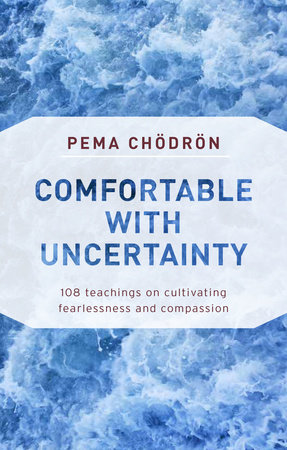 COMFORTABLE WITH UNCERTAINTY: 108 TEACHINGS ON CULTIVATING FEARLESSNESS AND COMPASSION by Pema Chodron
Collecting some of the most powerful passages from Pema Chödrön's many beloved books, this compact handbook for spiritual practice is rich with inspiration and insight. Here she explores life-changing concepts, themes, and practices from the Buddhist tradition, showing how anyone (not just Buddhists) can draw from them to become more courageous, aware, and kindhearted. It includes the benefits of meditation and mindfulness, letting go of the fixations that weigh us down, working directly with fear and other painful emotions. With these teachings, Pema lays the groundwork for how we can start to overcome the habitual patterns that so often hinder compassion for ourselves and others—and that hold us back from embracing our lives joyfully and fearlessly.
For more on these and related titles, visit Serenity Now
---
There's a Book for That! is brought to you by Penguin Random House's Sales department. Please follow our Tumblr by clicking here—and share this link with your accounts: theresabookforthat.tumblr.com. Thank you!
Posted: January 4, 2019