Friday Reads: Shirley Jackson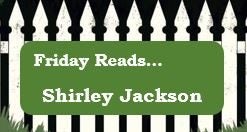 So long as you write it away regularly nothing can really hurt you.
– Shirley Jackson
For Dia De Los Muertos, we honor Shirley Jackson, who died at the young age of 49 in 1965, but is enjoying a renaissance: The Haunting of Hill House is a hit Netflix series and "The Lottery" is celebrating 70 years since its publication in The New Yorker. Jackson's literary legacy has perhaps never been stronger with recent coverage in Rolling Stone, Bustle, Mental Floss, to name but a few. Certainly, a new generation is discovering her oevre – from horror to humor. You are hereby invited to enter the world of Shirley Jackson's imagination: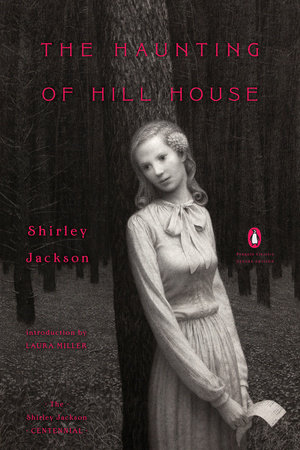 THE HAUNTING OF HILL HOUSE
First published in 1959, Shirley Jackson's The Haunting of Hill House has been hailed as a perfect work of unnerving terror. It is the story of four seekers who arrive at a notoriously unfriendly pile called Hill House: Dr. Montague, an occult scholar looking for solid evidence of a "haunting"; Theodora, his lighthearted assistant; Eleanor, a friendless, fragile young woman well acquainted with poltergeists; and Luke, the future heir of Hill House. At first, their stay seems destined to be merely a spooky encounter with inexplicable phenomena. But Hill House is gathering its powers—and soon it will choose one of them to make its own.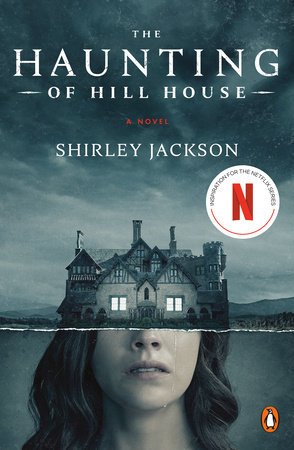 THE HAUNTING OF HILL HOUSE (Movie Tie-in Edition)
The greatest haunted house story ever written, now a 10-part Netflix series directed by Mike Flanagan and starring Michiel Huisman, Carla Gugino, and Timothy Hutton.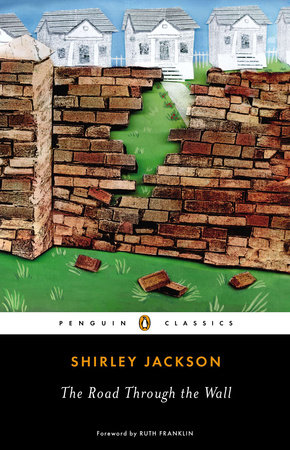 THE ROAD THROUGH THE WALL
Pepper Street is a really nice, safe California neighborhood. The houses are tidy and the lawns are neatly mowed. Of course, the country club is close by, and lots of pleasant folks live there. The only problem is they knocked down the wall at the end of the street to make way for a road to a new housing development. Now, that's not good—it's just not good at all. Satirically exploring what happens when a smug suburban neighborhood is breached by awful, unavoidable truths, The Road Through the Wall is the tale that launched Shirley Jackson's heralded career.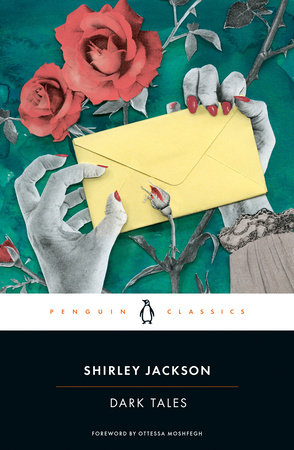 DARK TALES Foreword by Ottessa Moshfegh
For the first time in one volume, a collection of Shirley Jackson's scariest stories. There's something nasty in suburbia. In these deliciously dark tales, the daily commute turns into a nightmarish game of hide and seek, the loving wife hides homicidal thoughts and the concerned citizen might just be an infamous serial killer. In the haunting world of Shirley Jackson, nothing is as it seems and nowhere is safe, from the city streets to the crumbling country pile, and from the small-town apartment to the dark, dark woods…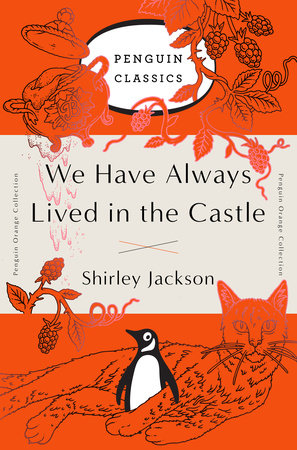 WE HAVE ALWAYS LIVED IN THE CASTLE
Winner of the 2016 AIGA + Design Observer 50 Books
Taking readers deep into a labyrinth of dark neurosis, We Have Always Lived in the Castle is a deliciously unsettling novel about a perverse, isolated, and possibly murderous family and the struggle that ensues when a cousin arrives at their estate.
Part of the Penguin Orange Collection, a limited-run series of twelve influential and beloved American classics in a bold series design offering a modern take on the iconic Penguin paperback
Seventeen-year-old Natalie Waite longs to escape home for college. Her father is a domineering and egotistical writer who keeps a tight rein on Natalie and her long-suffering mother. When Natalie finally does get away, however, college life doesn't bring the happiness she expected. Little by little, Natalie is no longer certain of anything—even where reality ends and her dark imaginings begin. Chilling and suspenseful, Hangsaman is loosely based on the real-life disappearance of a Bennington College sophomore in 1946.
LET ME TELL YOU: NEW STORIES, ESSAYS, AND OTHER WRITINGS
Named one of the best books of the year by NPR
Let Me Tell You collects deliciously eerie short stories Jackson is best known for, along with frank, inspiring lectures on writing; comic essays about her large, boisterous family; and whimsical drawings. Jackson's landscape here is most frequently domestic: dinner parties and bridge, household budgets and homeward-bound commutes, children's games and neighborly gossip. But this familiar setting is also her most subversive: She wields humor, terror, and the uncanny to explore the real challenges of marriage, parenting, and community—the pressure of social norms, the veins of distrust in love, the constant lack of time and space.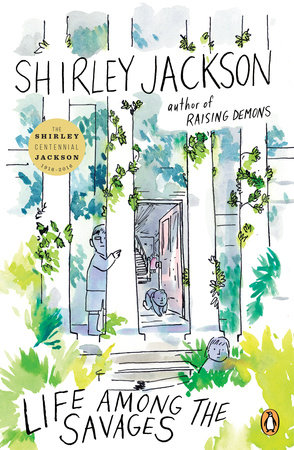 LIFE AMONG THE SAVAGES
The celebrated master of terror turns to a different kind of fright: raising children. In this witty and warm memoir of her family's life in rural Vermont, Shirley Jackson delightfully exposes a domestic side in cheerful contrast to her quietly terrifying fiction. With a novelist's gift for character, an unfailing maternal instinct, and her signature humor, Jackson turns everyday family experiences into brilliant adventures.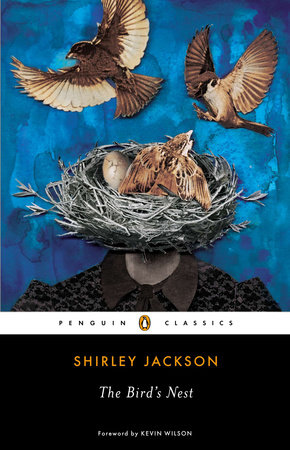 THE BIRD'S NEST
Shirley Jackson's third novel is a chilling descent into multiple personalities.
Elizabeth is a demure twenty-three-year-old wiling her life away at a dull museum job, living with her neurotic aunt, and subsisting off her dead mother's inheritance. When Elizabeth begins to suffer terrible migraines and backaches, her aunt takes her to the doctor, then to a psychiatrist. But slowly, and with Jackson's characteristic chill, we learn that Elizabeth is not just one girl—but four separate, self-destructive personalities. The Bird's Nest, Jackson's third novel, develops hallmarks of the horror master's most unsettling work: tormented heroines, riveting familial mysteries, and a disquieting vision inside the human mind.
THE SUNDIAL Foreword by Victor LaValle
Before there was Hill House, there was the Halloran mansion of Jackson's stunningly creepy fourth novel, The Sundial. When the Halloran clan gathers at the family home for a funeral, no one is surprised when the somewhat peculiar Aunt Fanny wanders off into the secret garden. When she returns to report an astonishing vision of an apocalypse from which only the Hallorans and their hangers-on will be spared, the family finds itself engulfed in growing madness, fear, and violence as they prepare for a terrible new world.
COME ALONG WITH ME: CLASSIC SHORT STORIES AND AN UNFINISHED NOVEL
A haunting and psychologically driven collection from Shirley Jackson that includes her best-known story "The Lottery." In her gothic visions of small-town America, Jackson turns an ordinary world into a supernatural nightmare. This eclectic collection goes beyond her horror writing, revealing the full spectrum of her literary genius. In addition to Come Along with Me, Jackson's unfinished novel about the quirky inner life of a lonely widow, it features sixteen short stories and three lectures she delivered during her last years.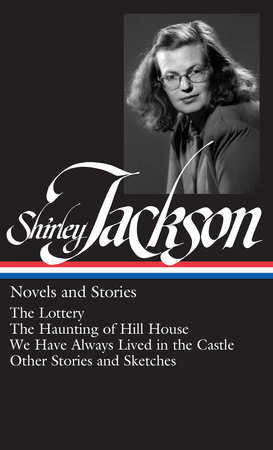 SHIRLEY JACKSON: NOVELS AND STORIES (Library of America) Edited by Joyce Carol Oates
"The world of Shirley Jackson is eerie and unforgettable," writes A. M. Homes. "It is a place where things are not what they seem; even on a morning that is sunny and clear there is always the threat of darkness looming, of things taking a turn for the worse."
In this volume Joyce Carol Oates, our leading practitioner of the contemporary Gothic, presents the essential works of Shirley Jackson, the novels and stories that, from the early 1940s through the mid-1960s, wittily remade the genre of psychological horror for an alienated, postwar America. Rounding out the volume are 21 other stories and sketches that showcase Jackson in all her many modes, and the essay "Biography of a Story," Jackson's acidly funny account of the public reception of "The Lottery," which provoked more mail from readers of The New Yorker than any contribution before or since.
For more on these and more Shirley Jackson titles visit Shirley Jackson
---
There's a Book for That! is brought to you by Penguin Random House's Sales department. Please follow our Tumblr by clicking here—and share this link with your accounts: theresabookforthat.tumblr.com. Thank you!
Did you see something on the news or read about something on your commute? Perhaps you noticed something trending on Twitter? Did you think: "There's a book for that!"? Then please, send it our way at theresabookforthat@penguinrandomhouse.com
Posted: November 2, 2018