Friday Reads: Short Stories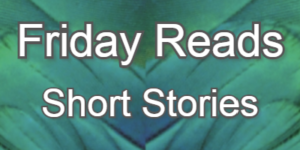 Are you finding it hard to concentrate these days? With the news, streaming channels and social media vying for our free time, one's attention span can suffer and you may find yourself in a reading slump. Short stories are the perfect remedy!
In case you missed it, Edwidge Danticat is the 2020 Story Prize winner for her collection EVERYTHING INSIDE. She's also the first-ever winner (for THE DEW BREAKER in 2005). which makes Danticat the only two-time winner of The Story Prize. Hers and other favorite collections from Penguin Random House colleagues are featured below for your reading and listening pleasure: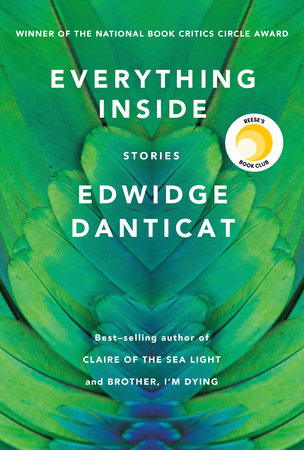 EVERYTHING INSIDE: STORIES by Edwidge Danticat
Winner of the National Book Ciritics Circle Award
Winner of The Story Prize
Rich with hard-won wisdom and humanity, set in locales from Miami and Port-au-Prince to a small unnamed country in the Caribbean and beyond, Everything Inside is at once wide in scope and intimate, as it explores the forces that pull us together, or drive us apart, sometimes in the same searing instant.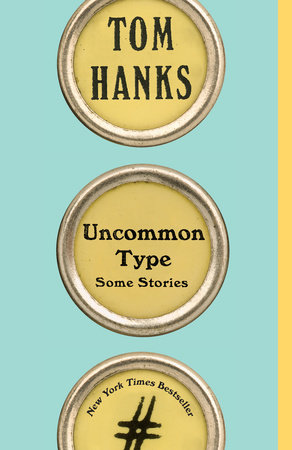 UNCOMMON TYPE by Tom Hanks
This bestselling collection of seventeen wonderful short stories shows that two-time Oscar winner Tom Hanks is as talented a writer as he is an actor. The stories are linked by one thing: in each of them, a typewriter plays a part, sometimes minor, sometimes central. To many, typewriters represent a level of craftsmanship, beauty, and individuality that is harder and harder to find in the modern world. In these stories, Mr. Hanks gracefully reaches that typewriter-worthy level.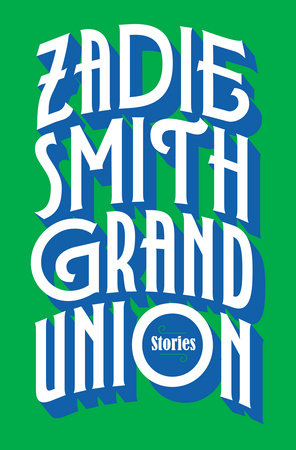 GRAND UNION: STORIES by Zadie Smith
With ten extraordinary new stories complemented by a selection of her most lauded pieces for The New Yorker, The Paris Review, and Granta, GRAND UNION explores a wide range of subjects, from first loves to cultural despair, as well as the desire to be the subject of your own experience. In captivating prose, she contends with race, class, relationships, and gender roles in a world that feels increasingly divided.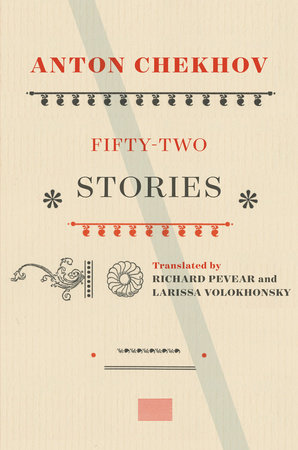 FIFTY-TWO STORIES by Anton Chekhov; Translated by Richard Pevear and Larissa Volokhonsky
From the celebrated, award-winning translators of Anna Karenina and War and Peace: a lavish, masterfully rendered volume of stories by one of the most influential short fiction writers of all time.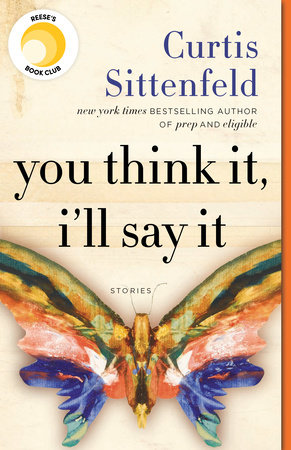 YOU THINK IT: I'LL SAY IT by Curtis Sittenfeld
Lauded as a sharp chronicler of the modern age who humanizes her subjects even as she skewers them, Curtis Sittenfeld showcases her talents in this first collection of short fiction. Throughout the ten stories in You Think It, I'll Say It, Sittenfeld upends assumptions about class, relationships, and gender roles in a nation that feels both adrift and viscerally divided.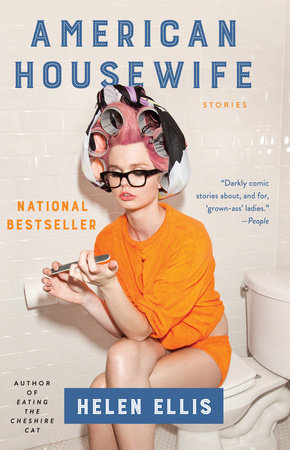 AMERICAN HOUSEWIFE by Helen Ellis
A sharp, funny, and delightfully unhinged collection of stories set in the dark world of domesticity.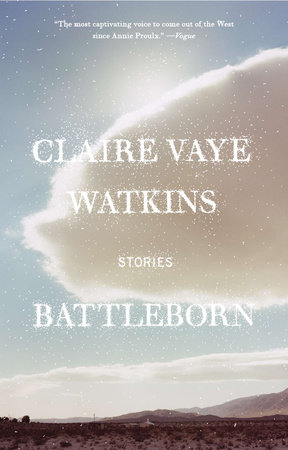 BATTLEBORN: STORIES by Claire Vaye Watkins
Winner of the 2012 Story Prize
In each of these ten unforgettable stories, Claire Vaye Watkins writes her way fearlessly into the mythology of the American West, utterly reimagining it. Most bravely of all, Watkins takes on – and reinvents – her own troubled legacy in a story that emerges from the mayhem and destruction of Helter Skelter. Arcing from the sweeping and sublime to the minute and personal, from Gold Rush to ghost town to desert to brothel.
WHERE I'M CALLING FROM: SELECTED STORIES by Raymond Carver
By the time of his early death in 1988, Raymond Carver had established himself as one of the great practitioners of the American short story, a writer who had not only found his own voice but imprinted it in the imaginations of thousands of readers. Where I'm Calling From, his last collection, encompasses classic stories from Cathedral, What We Talk About When We Talk About Love, and earlier Carver volumes, along with seven works previously unpublished in book form.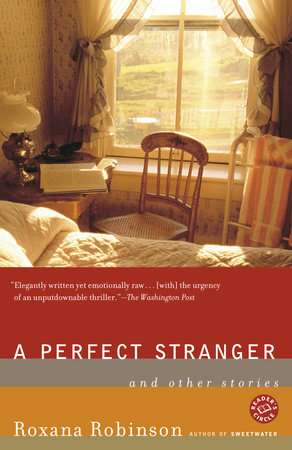 A PERFECT STRANGER AND OTHER STORIES by Roxana Robinson
"[Robinson's stories chart] the ebb and flow of affection and fury within relationships [and] carry us across the spectrum of human experience." –The New York Times Book Review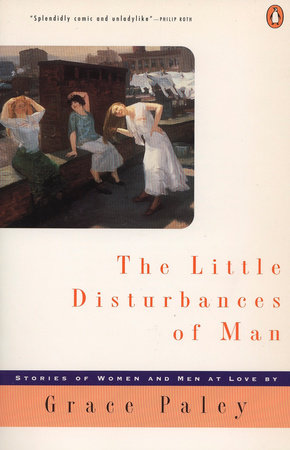 THE LITTLE DISTURBANCES OF MAN by Grace Paley
Whether writing about relationships, sexy little girls, loving and bickering couples, angry suburbanites, frustrated job-seekers, or Jewish children performing a Christmas play, Grace Paley captures the loneliness, poignancy, and humor of the human experience with matchless style in this book of short stories.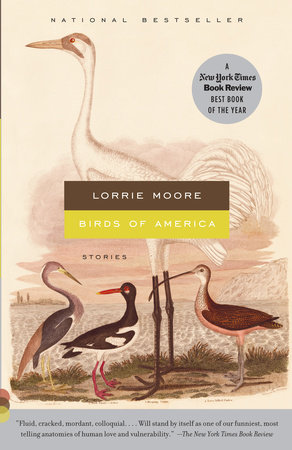 BIRDS OF AMERICA: STORIES by Lorrie Moore
The celebrated collection of twelve stories from one of the finest authors at work today.
"At once sad, funny, lyrical and prickly, Birds of America attests to the deepening emotional chiaroscuro of her wise and beguiling work." —The New York Times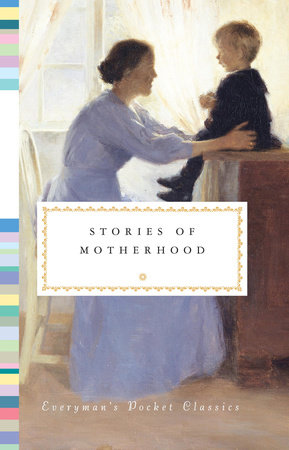 STORIES OF MOTHERHOOD edited by Diana Secker Tesdell
Stories of Motherhood gathers more than a century of literary celebrations of mothers of all ages in modes that range from lyrical to satirical, from heartbreaking to hilarious.
Lydia Davis and Harold Brodkey explore dizzying encounters between young mothers and their newborn babies, while Colm Tóibín and Lorrie Moore portray adult children grieving for their lost mothers. Ron Carlson probes the forging of a bond with an adopted infant, Barbara Kingsolver gives us a sparring mother-and-daughter pair whose overlapping pregnancies lead them to common ground, and Aimee Bender offers a loopy fable of maternal connection in which a woman gives birth to her own mother. Willa Cather, Ernest Gaines, and Louise Erdrich dramatize the strength and sacrifices of mothers in very different walks of life, while Anita Desai and Amy Tan chart the gulf of misunderstanding and cultural change that can divide mothers and their offspring in any time or place—and the ways love can sometimes find to cross it.
For more on these and related books visit Short Stories
---
There's a Book for That! is brought to you by Penguin Random House's Sales department. Please follow our Tumblr by clicking here—and share this link with your accounts: theresabookforthat.tumblr.com. Thank you!
Did you see something on the news or read about something on your commute? Perhaps you noticed something trending on Twitter? Did you think: "There's a book for that!"? Then please, send it our way at theresabookforthat@penguinrandomhouse.com
Posted: April 30, 2020