Friday Reads: Spooky Tales!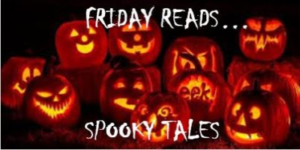 Halloween is going to be celebrated quite differently this year and a haunting story might be just the right treat! Beyond that, Autumn's shorter days and cooler nights are the perfect excuse to scare yourself silly. Not all horror novels need to be completely terrifying; sometimes a slow slide into the unsettling is more than enough. With the following selection, we invite you to explore the frightening, thrilling, and spooky!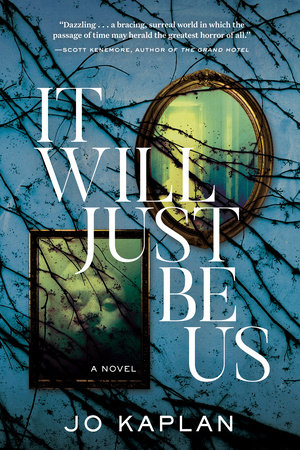 IT WILL JUST BE US: A NOVEL by Jo Kaplan
A terrifying new gothic horror novel about two sisters and a haunted house that never sleeps, perfect for fans of Shirley Jackson's We Have Always Lived in the Castle.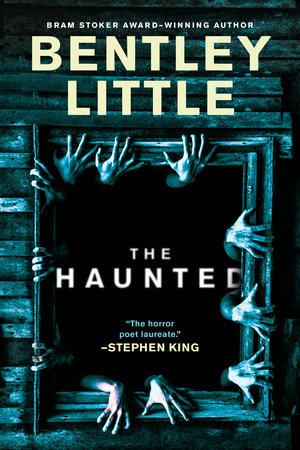 THE HAUNTED by Bentley Little
Julian and Claire Perry and their two children, Megan and James, have made the move to a bigger, nicer home in their city's historic district. But something isn't right.The neighbors seem reluctant to visit. Claire can't shake the feeling that someone is watching her. Megan receives increasingly menacing and obscene texts. And James is having terrible dreams. No wonder, considering what he's seen in the corner of the basement, staring at him and shuffling closer ever so slowly. It's a pity no one warned them about the house. Now it's too late. Because the darkness at the bottom of the stairs is rising….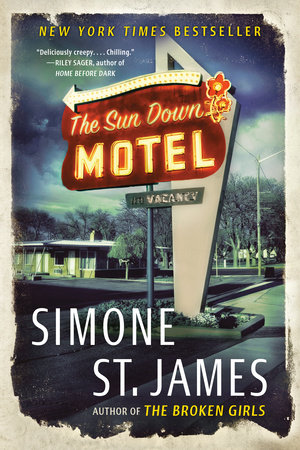 THE SUN DOWN MOTEL by Simone St. James
Upstate NY, 1982. Every small town like Fell, New York, has a place like the Sun Down Motel. Some customers are from out of town, passing through on their way to someplace better. Some are locals, trying to hide their secrets. Viv Delaney works as the night clerk to pay for her move to New York City. But something isn't right at the Sun Down, and before long she's determined to uncover all of the secrets hidden there.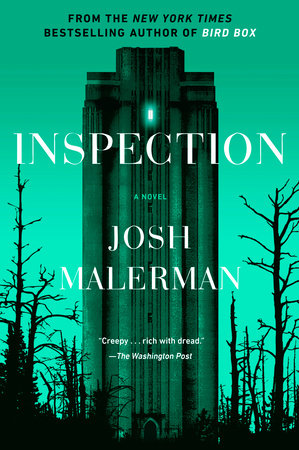 INSPECTION: A NOVEL by Josh Malerman
The New York Times bestselling author of Bird Box invites you into a world of secrets and horror in this tantalizing thriller set in Montana. Boys are being trained at one school for geniuses, girls at another. And neither knows the other exists—until now.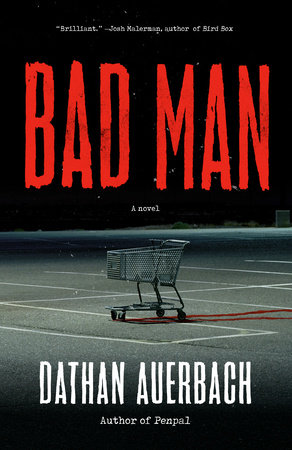 BAD MAN by Dathan Auerbach
Eric disappeared when he was three years old. Ben looked away for only a second at the grocery store, but that was all it took. His brother was gone. Vanished into the sticky air of the Florida Panhandle. Five years later, Ben is still looking for his brother. Now twenty and desperate for work, Ben takes a job on the night stock crew at the only place that will have him: the store that blinked Eric out of existence.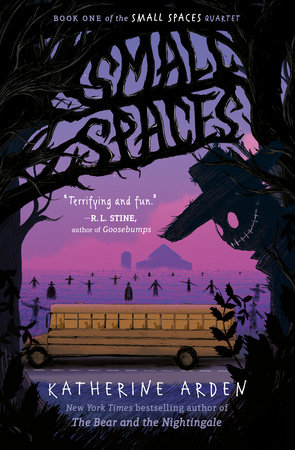 SMALL SPACES by Katherine Arden
New York Times bestselling adult author of The Bear and the Nightingale makes her middle grade debut with a creepy, spellbinding ghost story destined to become a classic.
After suffering a tragic loss, eleven-year-old Ollie who only finds solace in books discovers a chilling ghost story about a girl named Beth, the two brothers who loved her, and a peculiar deal made with "the smiling man"–a sinister specter who grants your most tightly held wish, but only for the ultimate price. Captivated by the tale, Ollie begins to wonder if the smiling man might be real when she stumbles upon the graves of the very people she's been reading about on a school trip to a nearby farm. And with that, a deliciously creepy and hair-raising adventure begins.
For more on these and other spooky titles visit the collection Spooky
With special thanks to Amanda Fensch!
---
There's a Book for That! is brought to you by Penguin Random House's Sales department. Please follow our Tumblr by clicking here—and share this link with your accounts: theresabookforthat.tumblr.com. Thank you!
Did you see something on the news or read about something on your commute? Perhaps you noticed something trending on Twitter? Did you think: "There's a book for that!"? Then please, send it our way at theresabookforthat@penguinrandomhouse.com
Posted: October 30, 2020