Friday Reads: Spring Reading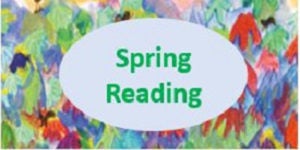 Current conditions to the contrary, Spring sprang this week! Or so our calendars tell us. We are readers, we are patient: It won't be long before snow and rain yield to sun and blooms. To cultivate that feeling of renewal this weekend (one likely spent indoors), we invite you to enjoy the following books for children and adults, all under the auspices of "Spring"!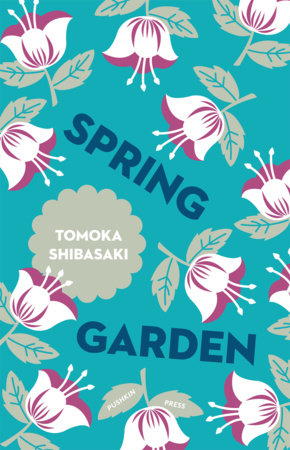 SPRING GARDEN by Tomoka Shibasaki, Polly Barton
Winner of the Akutagawa Prize, part of our Japanese novella series, showcasing the best contemporary Japanese writing.
Divorced and cut off from his family, Taro lives alone in one of the few occupied apartments in his block, a block that is to be torn down as soon as the remaining tenants leave. Since the death of his father, Taro keeps to himself, but is soon drawn into an unusual relationship with the woman upstairs, Nishi, as she passes on the strange tale of the sky-blue house next door.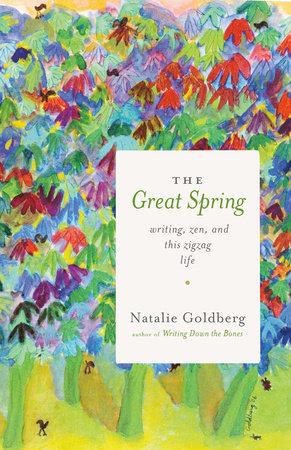 THE GREAT SPRING: WRITING, ZEN, AND THIS ZIGZAG LIFE by Natalie Goldberg
From beloved writing teacher and author of the best-selling Writing Down the Bones: a treasury of personal stories reflecting a life filled with journeys—inner and outer—zigzagging around the world and home again.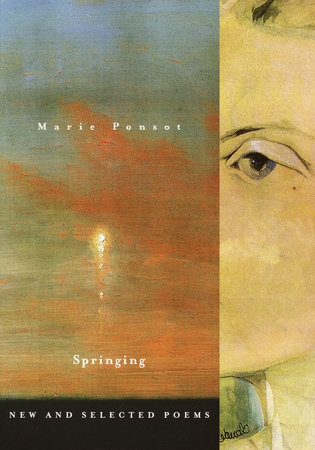 SPRINGING: NEW AND SELECTED POEMS by Marie Ponsot
From the award-winning poet of The Bird Catcher, this life-spanning volume offers the delight of both discovery and re-discovery, as Ponsot tends the unruly garden of her mind with her customary care and passion. The book opens with a group of new poems, including "What Would You Like to Be When You Grow Up?"—a question that has kept Ponsot's work vital for more than five decades.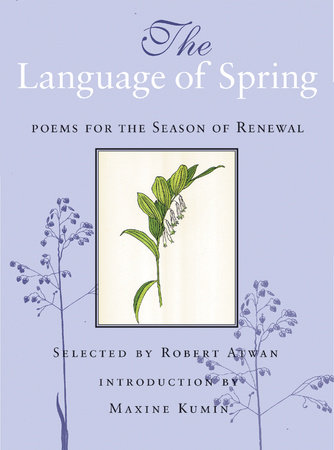 THE LANGUAGE OF SPRING: POEMS FOR THE SEASON OF RENEWAL Selected by Robert Atwan; Introduction by Maxine Kumin
The Language of Spring collects some thirty of the most evocative English-language poems on the experience of spring. The poems range from the traditional and formal (Gerard Manley Hopkins's "Spring" and Edna St. Vincent Millay's "English Sparrows") to the contemporary, experimental, and diverse (Henry Reed"s "Naming of Parts," Marie Ponsot"s "Mauve," and William Carlos Williams"s "The Widow"s Lament in Springtime"). Each poem beautifully illuminates another small spot of time in the enthralling season of renewal.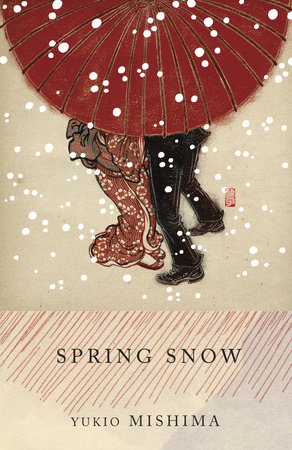 SPRING SNOW: THE SEA OF FERTILITY, 1 by Yukio Mishima
Yukio Mishima's Spring Snow is the first novel in his masterful tetralogy, The Sea of Fertility. Here we meet Shigekuni Honda, who narrates this epic tale of what he believes are the successive reincarnations of his friend, Kiyoaki Matsugae.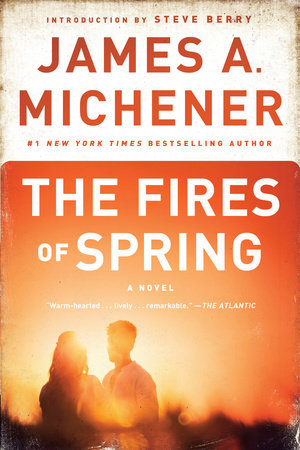 THE FIRES OF SPRING: A NOVEL by James A. Michener
An intimate early novel from James A. Michener, now remembered as the beloved master of the historical epic, The Fires of Spring unfolds with the bittersweet drama of a boy's perilous journey into manhood. Featuring autobiographical touches from Michener's own life story, The Fires of Spring is more than a novel: It's a rich slice of American life, brimming with wisdom, longing, and compassion.
COMING IN MAY!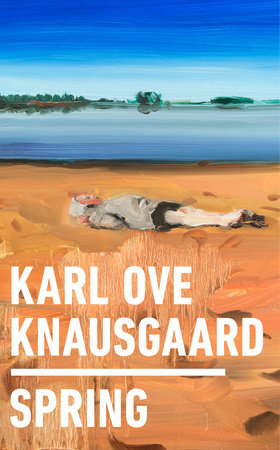 SPRING by Karl Ove Knausgaard
Spring follows a father and his newborn daughter through one day in April, from sunrise to sunset. A day filled with everyday routine, the beginnings of life and its light, but also its deep struggles and its darkness. Third in Knausgaard's seasonal quartet, Spring is a deeply moving novel about family, our everyday lives, our joys and our struggles, beautifully illustrated by Anna Bjerger.
FOR YOUNGER READERS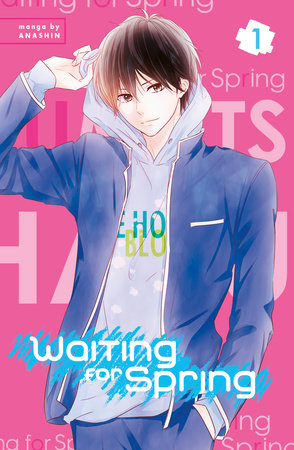 WAITING FOR SPRING 1 by Anashin
Mizuki is a shy girl who's about to enter high school, and vows to open herself up to new friendships. Of course, the four stars of the boys' basketball team weren't exactly the friends she had in mind! Yet, when they drop by the café where she works, the five quickly hit it off. Soon she's been accidentally thrust into the spotlight, targeted by jealous girls. And will she expand her mission to include…love?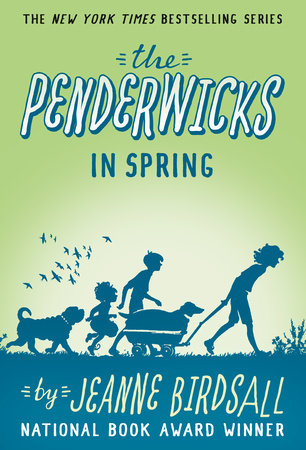 THE PENDERWICKS IN SPRING by Jeanne Birdsall
Springtime is finally arriving on Gardam Street, and there are surprises in store for each member of the family. Some surprises are just wonderful, like neighbor Nick Geiger coming home from war. And some are ridiculous, like Batty's new dog-walking business. Batty is saving up her dog-walking money for an extra-special surprise for her family, which she plans to present on her upcoming birthday. But when some unwelcome surprises make themselves known, the best-laid plans fall apart.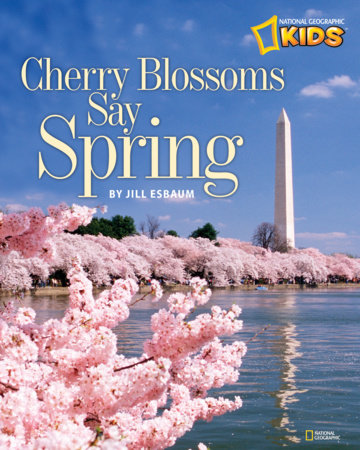 CHERRY BLOSSOMS SAY SPRING by Jill Esbaum (National Geographic Kids)
Cherry Blossoms Say Spring looks at the life cycle of a cherry tree, the history behind the gift of the Japanese cherry trees to our nation's capital, and the association of cherry trees and spring. Vibrant scenes from the Cherry Blossom Festival and the flood of visitors to the Tidal Basin are balanced with shots of the natural beauty of these trees.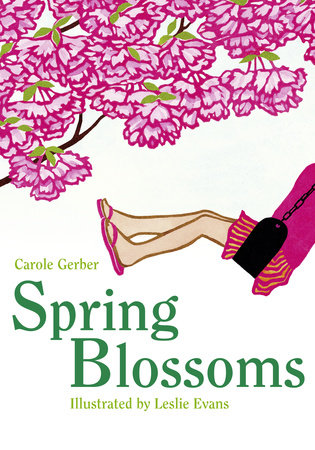 SPRING BLOSSOMS by Carole Gerber, illustrated by Leslie Evans
During a stroll through the forest, two children come across the small and white flowers on a crab apple tree, the rich, red buds on a red maple, and many more. Along the way, readers learn that some trees have both male and female flowers—each with a distinctive appearance. Told in lyrical rhymes with beautiful linoleum-cut illustrations, Spring Blossoms offers a unique blend of science, poetry, and art studies.
For more on these and other titles of the season visit  SPRING READING
---
There's a Book for That! is brought to you by Penguin Random House's Sales department. Please follow our Tumblr by clicking here—and share this link with your accounts: theresabookforthat.tumblr.com. Thank you!
Did you see something on the news or read about something on your commute? Perhaps you noticed something trending on Twitter? Did you think: "There's a book for that!"? Then please, send it our way at theresabookforthat@penguinrandomhouse.com
Posted: March 23, 2018