Friday Reads: Steampunk!
"Steam" has entered our contemporary vernacular in a big way. "STEAM" programming is an acronym for Science, Technology, Engineering and Mathematics. As a popular literary genre and aesthetic, Steampunk can generally be defined as a story set in either Victorian England or America's Wild West wherein modern technologies are re-imagined. For instance, "Dr. Who" has Steampunk elements with its time-travel plots. As for the genre's origin story, K.W. Jeter wrote to Locus magazine in 1987: "Personally, I think Victorian fantasies are going to be the next big thing, as long as we can come up with a fitting collective term for Powers, Blaylock and myself. Something based on the appropriate technology of the era; like 'steam-punks', perhaps."
FEATURED TITLES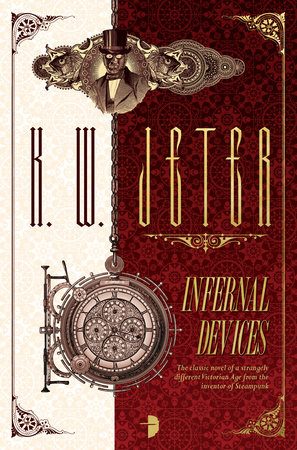 INFERNAL DEVICES by K. W. Jeter
The classic Steampunk novel from the creator of the term itself. When George Dower's father died, he left George his watchmaker's shop – and more. But George has little talent for watches and other infernal devices. When someone tries to steal an old device from the premises, George finds himself embroiled in a mystery of time travel, music and sexual intrigue.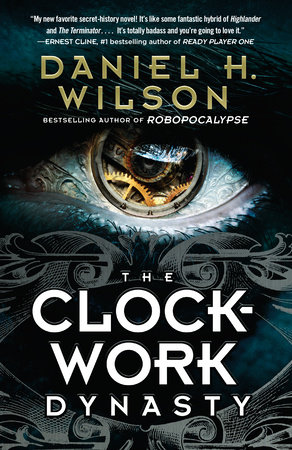 THE CLOCKWORK DYNASTY by Daniel H. Wilson
A Kirkus Best Science Fiction and Fantasy Book of 2017
A Popsugar Best Book of the Year
When June Stefanov, a young anthropologist specializing in ancient technology, uncovers a terrible secret concealed in the workings of a three-hundred-year-old mechanical doll, she finds herself in the middle of a hidden war that has raged for centuries. In the depths of the Kremlin in 1725, the tsar's loyal mechanician brings to life two astonishingly humanlike mechanical beings. Peter and Elena are a brother and sister possessed with uncanny power and destined to fight an ancient battle.
CLOCKWORK FAIRY TALES: A COLLECTION OF STEAMPUNK FABLES edited by Stephen L. Antczak, James C. Bassett
All-original, never-before-published steampunk stories inspired by traditional fairy and folk tales. Combining the timeless fairy tales that we all learned as children with the out-of-time technological wizardry that is steampunk, this collection of stories blends the old and new in ways sure to engage every fantasy reader.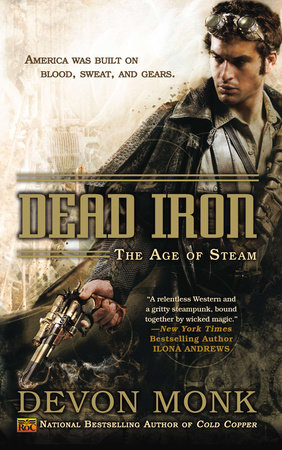 DEAD IRON: THE AGE OF STEAM by Devon Monk
In steam age America, men, monsters, machines, and magic battle for the same scrap of earth and sky. In this chaos, bounty hunter Cedar Hunt rides, cursed by lycanthropy, carrying the guilt of his brother's death. Then Cedar is offered hope that his brother may yet survive. All he has to do is find the Holder: a powerful device created by mad devisers—and now in the hands of an ancient Strange who was banished to walk this earth.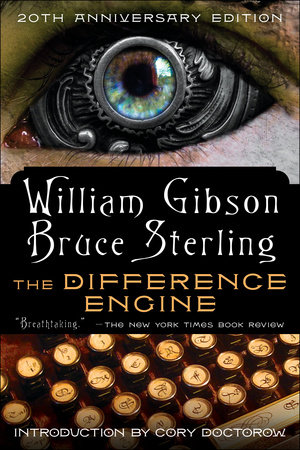 THE DIFFERENCE ENGINE by William Gibson
A 20th-anniversary edition of the seminal novel that helped to bring about the current fascination with steampunk fiction. It's 1855: The Industrial Revolution is in full and inexorable swing, powered by steam-driven cybernetic Engines. Charles Babbage perfects his Analytical Engine, and the computer age arrives a century ahead of its time. And three extraordinary characters race toward a rendezvous with history—and the future.
ANNO DRACULA by Kim Newman
It is 1888 and Queen Victoria has remarried, taking as her new consort Vlad Tepes, the Wallachian Prince infamously known as Count Dracula. Peppered with familiar characters from Victorian history and fiction, the novel follows vampire Geneviève Dieudonné and Charles Beauregard of the Diogenes Club as they strive to solve the mystery of the Ripper murders. "Glorious" – Neil Gaiman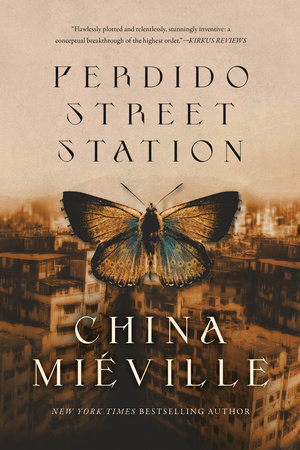 PERDIDO STREET STATION by China Miéville
A magnificent fantasy rife with scientific splendor, magical intrigue, and wonderfully realized characters, told in a storytelling style in which Charles Dickens meets Neal Stephenson, Perdido Street Station offers an eerie, voluptuously crafted world that will plumb the depths of every reader's imagination.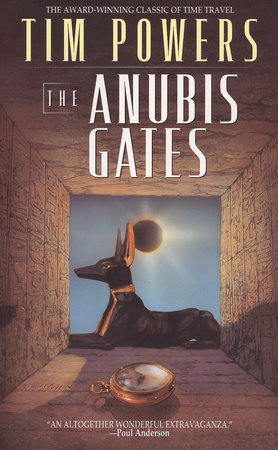 THE ANUBIS GATES by Tim Powers
Take a dazzling journey through time with Tim Power's classic, Philip K. Dick Award-winning tale… Brendan Doyle, a specialist in the work of the early-nineteenth century poet William Ashbless, reluctantly accepts an invitation from a millionaire to act as a guide to time-travelling tourists. But while attending a lecture given by Samuel Taylor Coleridge in 1810, he becomes marooned in Regency London, where dark and dangerous forces know about the gates in time.
FOR YOUNGER READERS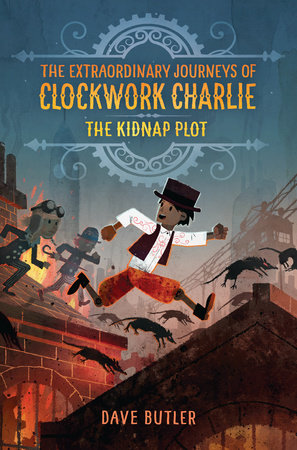 THE KIDNAP PLOT (The Extraordinary Journeys of Clockwork Charlie) by Dave Butler
The first installment in an action-adventure series about a boy on a rescue mission: "Reminiscent of both Pinocchio and The Great Mouse Detective, this novel is tailor-made for young readers who love adventure narratives and steampunk fiction."—Kirkus Reviews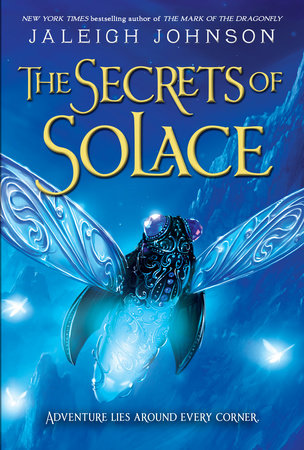 THE SECRETS OF SOLACE by Jaleigh Johnson
Lina Winterbock lives in the mountain strongholds of Solace. She's an apprentice to the archivists and should be spending her days with books, but the Iron War has changed everything—it's too chaotic to study. The strongholds are now a refuge, so instead of learning about how to preserve the objects that mysteriously fall from the sky, she whiles away her time exploring the hidden tunnels and passages of her home.
And in one of the forgotten chambers, Lina discovers a secret. Hidden deep in a cavern is a half-buried airship like nothing she has ever seen before.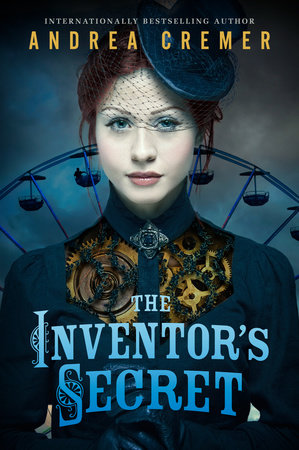 THE INVENTOR'S SECRET by Andrea Cremer
A new steampunk series from Andrea Cremer, the New York Times bestselling author of the Nightshade novels. In this world, sixteen-year-old Charlotte and her fellow refugees have scraped out an existence on the edge of Britain's industrial empire. When a new exile with no memory of his escape or even his own name seeks shelter in their camp he brings secrets about the terrible future that awaits all those who have struggled to live free of the bonds of the empire's Machineworks.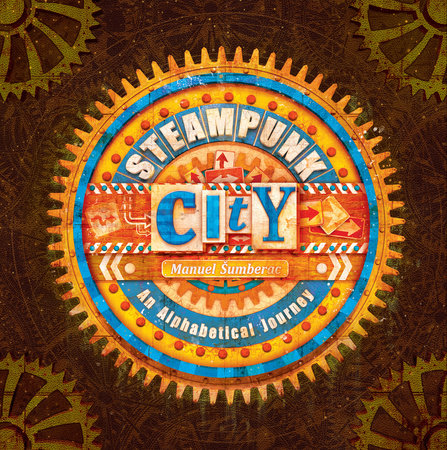 STEAMPUNK CITY: AN ALPHABETICAL JOURNEY by Manuel Sumberac
Take an alphabetical journey through a rich and colorful steampunk world in this lavishly illustrated volume that invites readers to linger over every intricate detail. Though it began as a sub-genre of science fiction, steampunk has quickly crossed cultural categories to become a popular theme in fashion, design, film, music, and even food and drink
For more on these and related titles, visit the collection: Steampunk
---
There's a Book for That! is brought to you by Penguin Random House's Sales department. Please follow our Tumblr by clicking here—and share this link with your accounts: theresabookforthat.tumblr.com. Thank you!
Did you see something on the news or read about something on your commute? Perhaps you noticed something trending on Twitter? Did you think: "There's a book for that!"? Then please, send it our way at theresabookforthat@penguinrandomhouse.com
Posted: July 20, 2018