Friday Reads: Summer Shorts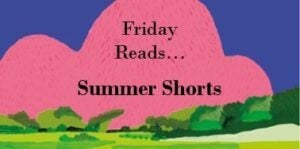 It's surely shorts weather… have you found the perfect pair? As Shakespeare once wrote, "brevity is the soul of wit." We readers know that short stories run deep. Curated for you below are some of the best short story collections to dive into this summer – piece by piece.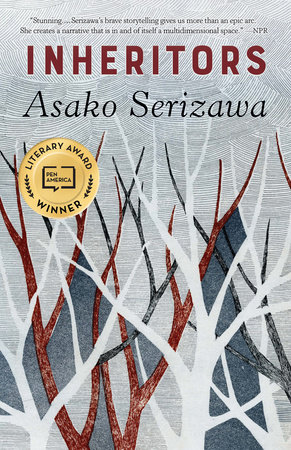 INHERITORS by Asako Serizawa
From the O. Henry Prize-winning author, a kaleidoscopic portrait, told in interlinked short stories, of five generations of a Japanese family scattered across Asia and the United States. Asako Serizawa's characters walk the line between the devastating realities of war and the banal needs of everyday life as they struggle to reconcile their experiences with the changing world. A breathtaking meditation on the relationship between history, memory, and storytelling, Inheritors is a triumph of imagination.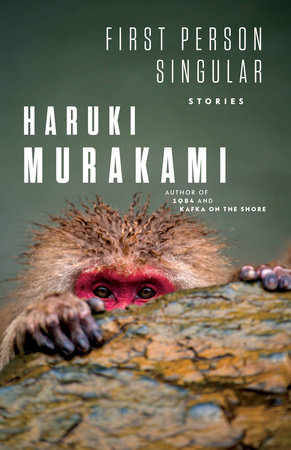 FIRST PERSON SINGULAR: STORIES by Haruki Murakami; Philip Gabriel
The eight stories in this new book are all told in the first person by a classic Murakami narrator. From memories of youth, meditations on music, and an ardent love of baseball, to dreamlike scenarios and invented jazz albums, together these stories challenge the boundaries between our minds and the exterior world. Occasionally, a narrator may or may not be Murakami himself. Is it memoir or fiction? The reader decides.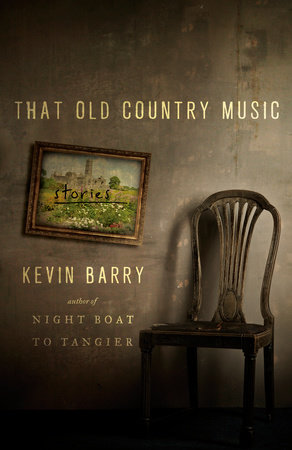 THAT OLD COUNTRY MUSIC: STORIES by Kevin Barry
All of Kevin Barry's gifts of language, character, and setting transport the reader to an Ireland both timeless and recognizably modern. Shot through with dark humor and the uncanny power of the primal and unchanging Irish landscape, the eleven exquisite stories in That Old Country Music represent some of the finest fiction being written today.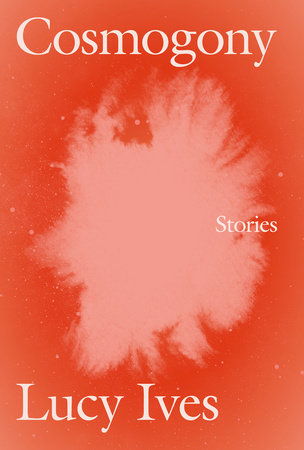 COSMOGONY: STORIES by Lucy Ives
An energetic, witty collection of stories where the supernatural meets the anomalies of everyday life—deception, infidelity, lost cats, cute memes, amateur pornography, and more. Cosmogony takes accounts of so-called normal life and mines them for inconsistencies, deceptions, and delights. Incorporating a virtuosic range of styles and genres (Wikipedia entry, phone call, physics equation, encounters with the supernatural), these stories reveal how the narratives we tell ourselves and believe are inevitably constructed, offering a glimpse of the structures that underlie and apparently determine human existence.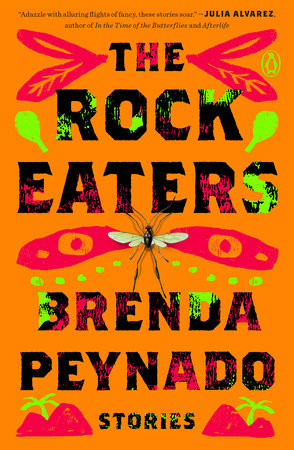 THE ROCK EATERS: STORIES by Brenda Peynado
With elements of science fiction and fantasy, fabulism and magical realism, Brenda Peynado uses her stories to reflect our flawed world, and the incredible, terrifying and marvelous nature of humanity.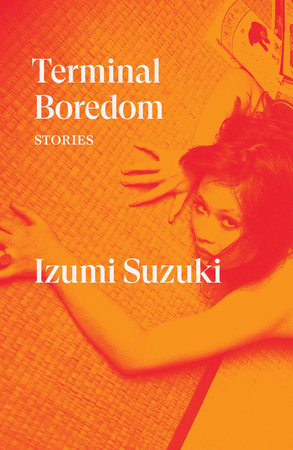 TERMINAL BOREDOM: STORIES by Izumi Suzuki; Translated by Polly Barton, Sam Bett, David Boyd
The first English language publication of the work of Izumi Suzuki, a legend of Japanese science fiction and a countercultural icon. At turns nonchalantly hip and charmingly deranged, Suzuki's singular slant on speculative fiction would be echoed in countless later works, from Margaret Atwood and Harumi Murakami, to Black Mirror and Ex Machina. In these darkly playful and punky stories, the fantastical elements are always earthed by the universal pettiness of strife between the sexes, and the gritty reality of life on the lower rungs, whatever planet that ladder might be on.
ANIMAL SPIRIT: STORIES by Francesca Marciano
Centered in Rome but transporting us into worlds as varied and alluring as they are emotionally real, Francesca Marciano's stories paint landscapes that are populated—vividly, hauntingly—by animals: from violent seagulls and starlings circling the evening sky in exhilarating formation to magical snakes and a tiny dog on the side of a deserted road. In unforgettable, cinematic frames, events unfold, especially in the lives of women. With spellbinding clarity, the six masterly stories in Animal Spirit chronicle deeply human moments of realization and recognition, indelible instants of irrevocable change—epiphanies sometimes sparked by our connection with animals and the primal power they show us.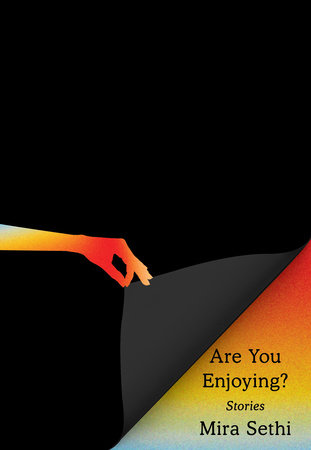 ARE YOU ENJOYING?: STORIES by Mira Sethi
An exhilarating debut by a young writer from Pakistan: provocative, funny, disarmingly original stories that upend traditional notions of identity and family, and peer into the vulnerable workings of the human heart. Every story bears witness to the all-too-universal desire to be loved, and what happens when this longing gets pushed to its limits. Are You Enjoying? is a free-spirited, confident, indelible introduction to a galvanizing new talent.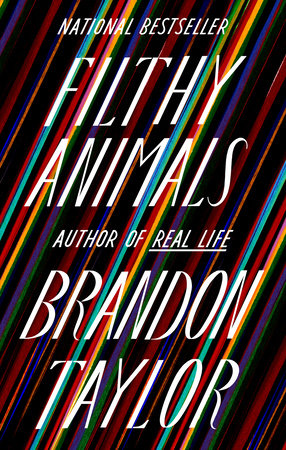 FILTHY ANIMALS: STORIES by Brandon Taylor
In the series of linked stories at the heart of Filthy Animals, set among young creatives in the American Midwest, a young man treads delicate emotional waters as he navigates a series of sexually fraught encounters with two dancers in an open relationship, forcing him to weigh his vulnerabilities against his loneliness. In other stories, a young woman battles with the cancers draining her body and her family; menacing undercurrents among a group of teenagers explode in violence on a winter night; a little girl tears through a house like a tornado, driving her babysitter to the brink; and couples feel out the jagged edges of connection, comfort, and cruelty.
One of the breakout literary stars of 2020, Brandon Taylor has been hailed by Roxane Gay as "a writer who wields his craft in absolutely unforgettable ways."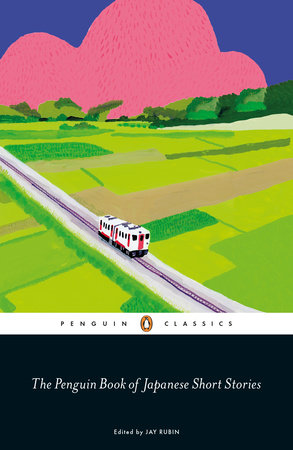 THE PENGUIN BOOK OF JAPANES SHORT STORIES edited by Jay Rubin; Notes by Haruki Murakami
This fantastically varied and exciting collection celebrates the art of the Japanese short story, from its origins in the nineteenth century to the remarkable practitioners writing today. Edited by acclaimed translator Jay Rubin, who has himself freshly translated some of the stories, and with an introduction by Haruki Murakami, this book is a revelation.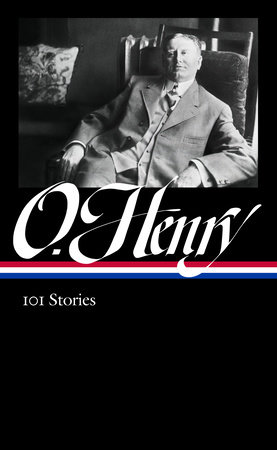 O. HENRY: 101 STORIES (LOA #345) by O. Henry; Edited by Ben Yagoda
Texas troubadour, convicted embezzler, and adopted New Yorker William Sidney Porter—better known as O. Henry—was one of the world's great storytellers. A master of cunning plots and a gifted humorist, he is best known today for his beloved tale "The Gift of the Magi." But O. Henry's palette of moods and methods was as expansive as his exuberant imagination. This Library of America volume offers a fresh look at the full range of his literary genius.
For more on these and related books visit Short Stories
---
There's a Book for That! is brought to you by Penguin Random House's Sales department. Please follow our Tumblr by clicking here—and share this link with your accounts: theresabookforthat.tumblr.com. Thank you!
Did you see something on the news or read about something on your commute? Perhaps you noticed something trending on Twitter? Did you think: "There's a book for that!"? Then please, send it our way at theresabookforthat@penguinrandomhouse.com
Posted: July 23, 2021