Friday Reads: Swimming!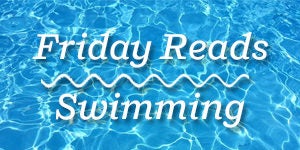 Refresh yourselves! There's no better time for swimming than in Summer so we've got some great books to dive into this weekend all about the joys of being a swimmer – the weightless, meditative quality of being in the water. Other than for escaping the heat, swimming is one of the best things you can do for your health and we hope these novels, memoirs and manuals provide inspiration.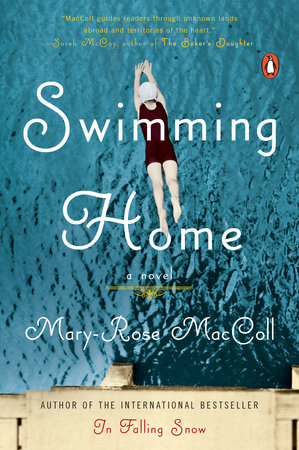 SWIMMING HOME: A NOVEL by Mary-Rose MacColl
"The lone swimmer, turning over now to switch to a perfectly executed back crawl, wasn't Oxford or Cambridge, wasn't a man. It was a woman, a girl. It was Catherine. Of course it was Catherine."
From the author of the international bestseller In Falling Snow, a beautifully-written, heartwarming novel of a young woman swimmer in 1925.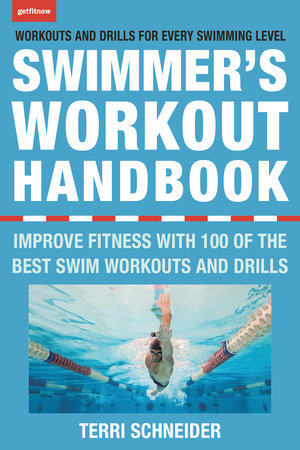 THE SWIMMER'S WORKOUT HANDBOOK: IMPROVE FITNESS WITH 100 SWIM WORKOUTS AND DRILLS by Terri Schneider
Just out in June and with 100 of the best swim workouts for all experience levels, The Swimmer's Workout Handbook is a complete guide to escaping the routine of pool swimming with varied training workouts to keep you challenged and engaged, and improve your performance.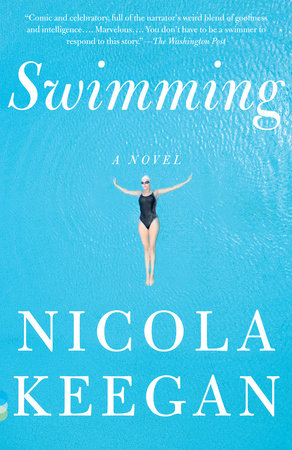 SWIMMING by Nicola Keegan
Born in a landlocked town in the center of Kansas, Pip is tall, flat, smart, funny, and supernaturally buoyant. On land, she has her share of troubles: an agoraphobic mother, a lost father, and a school full of nuns who just want her to sit still. But in the water, Pip is unstoppable. Swimming her way from a small Midwestern team to the Barcelona Olympics, Pip's journey is the story of a young girl with an unsinkable spirit, struggling to stay afloat in the only way she can.
SWIMMING STUDIES by Leanne Shapton
Winner of the National Book Critics Circle Award, Swimming Studies is author and artist Leanne Shapton's lyrical and revealing illustrated memoir about the competitive pressures and meditative calm found in the sport she trained for as a teenager.
FIND A WAY: THE INSPIRING STORY OF ONE WOMAN'S PURSUIT OF A LIFELONG DREAM by Diana Nyad
Legendary athlete Diana Nyad gives us the story of pursuing her dreams, mastering the 111-mile swim from Cuba to Florida at age 64—and demonstrating what is possible when we refuse to give up.
OPEN WATER SWIMMING MANUAL: AN EXPERT'S SURVIVAL GUIDE FOR TRIATHLETES AND OPEN WATER SWIMMERS by Lynne Cox
Lynne Cox has set open water swimming records across the world, and now she has focused her decades-long experience and expertise into this definitive guide to swimming. Cox methodically addresses what is needed to succeed at and enjoy open water swimming.
SWIMMING IN THE SINK: A MEMOIR by Lynne Cox
Also by open-water swimming legend Lynne Cox, this stunning memoir of life after loss tells of facing the one challenge that no amount of training could prepare her for: heartbreak.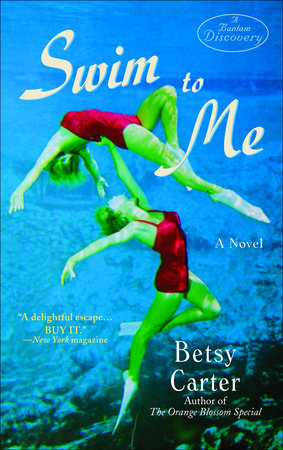 SWIM TO ME by Betsy Carter
At two, Delores's mother dropped her into the shallow end of a lake, trusting instinct would teach her daughter to swim. From then on, the water is where Delores Walker feels most at home. Now, nearly seventeen, she's boarding a Greyhound bus leaving the Bronx for sunny Weeki Wachee Springs, a tacky roadside attraction in the shadow of Walt Disney's new Florida phenomenon.
For more on these and other refreshing titles, visit Swimming.
Posted: July 27, 2017