Friday Reads: Teacher Memoirs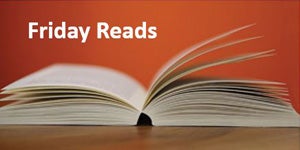 National Teacher Day is May 9th – a day celebrating some of the most influential people in any child's life. There are more than 3 million teachers in the United States, and that's not counting all the aides and school librarians. So we say "thank you" to all of these hard-working, dedicated individuals with this Friday Reads collection of educator memoirs for adults and information and picture books for kids. Celebrate the teacher in your life!
FEATURED TITLES
In 2014, after a brief orientation course and a few fingerprinting sessions, Nicholson Baker became an on-call substitute teacher. What emerges from Baker's experience is a complex, often touching deconstruction of public schooling in America: children swamped with overdue assignments, overwhelmed by the marvels and distractions of social media and educational technology, and staff who weary themselves trying to teach in step with an often outmoded or overly ambitious standard curriculum.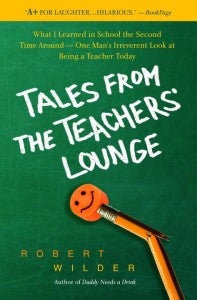 TALES FROM THE TEACHERS' LOUNGE by Robert Wilder
From the critically acclaimed author of Daddy Needs a Drink comes a series of irreverent, wickedly observant essays about what it really means to be a teacher today. With his trademark wit and wisdom, Robert Wilder dissects the world's noblest profession—whether he's taming a classroom full of hormonal teenagers or going one-on-one with the school bully.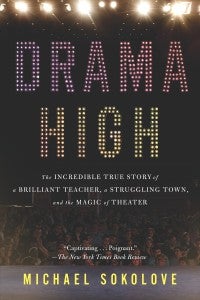 DRAMA HIGH by Michael Sokolove
Friday Night Lights meets Glee—the incredible and true story of an extraordinary drama teacher who has changed the lives of thousands of students and inspired a town.
In The New Cool, Neal Bascomb manages to make even those who know little about – or are vaguely suspicious of – technology care passionately about a team of kids questing after a different kind of glory.  In these kids' heartaches and headaches – and yes, high-five triumphs — we glimpse the path not just to a new way of educating our youth but of honoring the crucial skills a society needs to prosper.  A new cool.
FOR YOUNGER READERS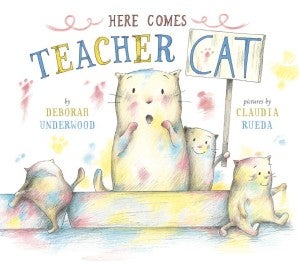 HERE COMES THE TEACHER CAT by Deborah Underwood
It's back to school for the New York Times bestselling Cat when he steps in as a substitute teacher.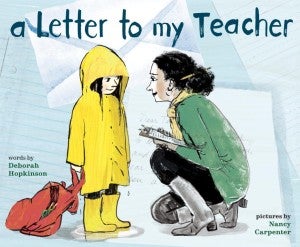 A LETTER TO MY TEACHER by Deborah Hopkinson
This funny, touching picture book –the perfect gift for a child to give to his/her own teacher– celebrates the difference a good teacher can make. Written as a thank-you note to a special teacher from the student who never forgot her, this moving story makes a great read-aloud and a perfect gift for Teacher Appreciation Day or the end of the school year.
For more on these and related titles visit the collection EDUCATOR MEMOIRS
Posted: May 4, 2017