Friday Reads: The Body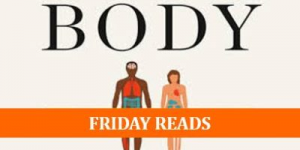 The subject today is the body. Our cue comes from THE BODY KEEPS THE SCORE which has been on the New York Times bestseller list for 125 weeks. The pandemic has made us even more acutely aware of our bodies and the following books help us understand our physiology in profound ways: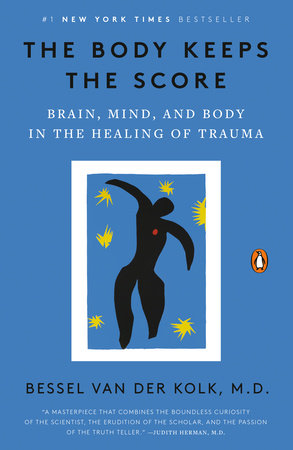 THE BODY KEEPS THE SCORE: BRAIN, MIND, AND BODY IN THE HEALING OF TRAUMA by Bessel van der Kolk, M.D.
One of the world's leading experts on traumatic stress explains how trauma affects people, its underlying neurobiology, and the many new treatments that are making it possible for sufferers to move beyond trauma in order to reclaim their lives.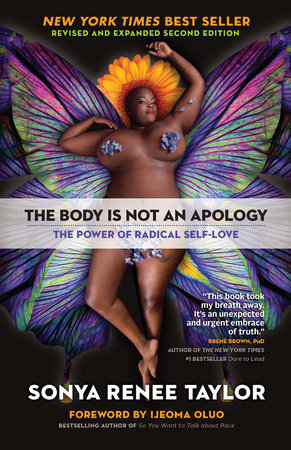 THE BODY IS NOT AN APOLOGY: THE POWER OF RADICAL SELF-LOVE, SECOND EDITION by Sonya Renee Taylor, Ijeoma Oluo
The Body Is Not an Apology offers radical self-love as the balm to heal the wounds inflicted by these violent systems of oppression. World-renowned activist and poet Sonya Renee Taylor invites us to reconnect with the radical origins of our minds and bodies and celebrate our collective, enduring strength. This second edition includes stories from Taylor's travels around the world combating body terrorism and shines a light on the path toward liberation guided by love. In a brand new final chapter, she offers specific tools, actions, and resources for confronting racism, sexism, ableism, homophobia, and transphobia. And she provides a case study showing how radical self-love not only dismantles shame and self-loathing in us but has the power to dismantle entire systems of injustice. Together with the accompanying, Your Body Is Not an Apology Workbook, Taylor brings the practice of radical self-love to life.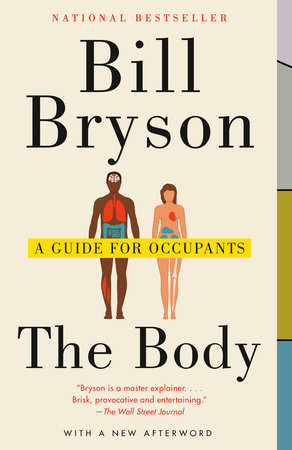 THE BODY: A GUIDE FOR OCCUPANTS by Bill Bryson
Bill Bryson once again proves himself to be an incomparable companion as he guides us through the human body—how it functions, its remarkable ability to heal itself, and the ways it can (unfortunately) fail. Full of extraordinary facts (your body made a million red blood cells since you started reading this) and irresistible Bryson-esque anecdotes, The Body will lead you to a deeper understanding of the miracle that is life in general and you in particular. As Bryson writes, "We pass our existence within this wobble of flesh and yet take it almost entirely for granted."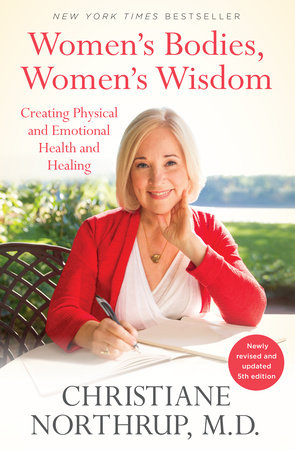 WOMEN'S BODIES, WOMEN'S WISDOM: CREATING PHYSICAL AND EMOTIONAL HEALTH AND HEALING (Newly Updated and Revised 5th Edition) by Christiane Northrup, M.D.
Completely revised and updated for a new generation of health-conscious and empowered women, the New York Times bestselling guide to physical and emotional wellness for women of all ages—from fertility, breast, and menstrual issues, to the best nutrition, treatments for fibroids, and hormone replacement therapies in perimenopause and menopause.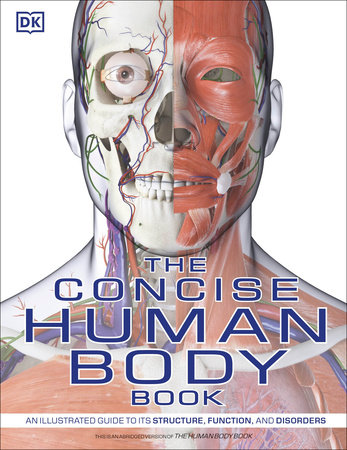 THE CONCISE HUMAN BODY BOOK (DK)
Fully updated to reflect the latest medical information, The Concise Human Body Book is illustrated throughout with colorful and comprehensive diagrams, photographs, scans, and 3D artworks, which take you right into the cells and fibers that are responsible for keeping your body ticking.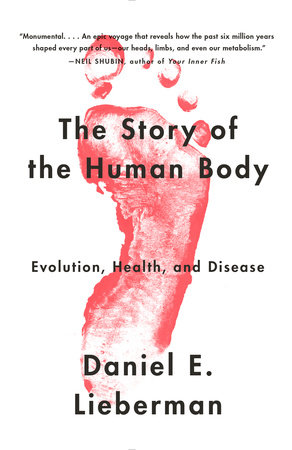 THE STORY OF THE HUMAN BODY: EVOLUTION, HEALTH, AND DISEASE by Daniel Lieberman
In this landmark book of popular science, Daniel E. Lieberman gives us a lucid and engaging account of how the human body evolved over millions of years. He illuminates the major transformations that contributed to key adaptations to the body: the rise of bipedalism; the shift to a non-fruit-based diet; the advent of hunting and gathering; and how cultural changes like the Agricultural and Industrial Revolutions have impacted us physically. He shows how the increasing disparity between the jumble of adaptations in our Stone Age bodies and advancements in the modern world is occasioning a paradox: greater longevity but increased chronic disease.
FOR YOUNGER READERS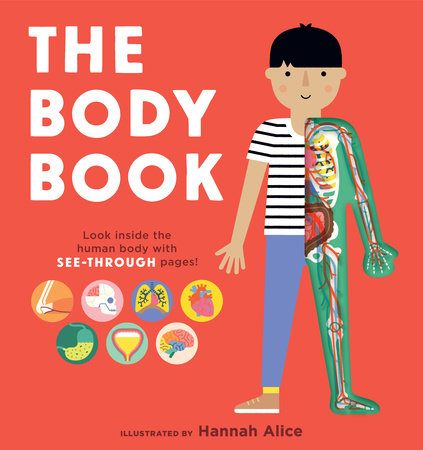 THE BODY BOOK by Nosy Crow, Hannah Alice
What's going on inside our bodies? How do we move, eat, think, and breathe? Children will love looking inside the human body to discover the answers with this incredible interactive book. With labeled acetate diagrams of the muscular, skeletal, respiratory, circulatory, digestive, excretory, and nervous systems, this is a fantastic first look at human anatomy. From pumping blood to breathing air, The Body Book is an exciting way to explore all the amazing things our body can do.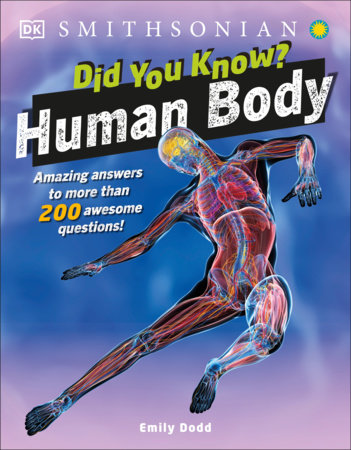 DID YOU KNOW? HUMAN BODY by DK
This children's book, ideal for ages 6 to 9, will help inquisitive minds find out the answers to all the questions they may have about their bodies, and some they hadn't thought of! Covering amazing organs, fantastic features, and the perplexing ways our bodies work, Did You Know? Human Body helps children come to grips with the gigantic topic that is human biology. Bursting with mind-boggling details and fascinating facts this visually stunning book is something that every young scientist will want to own.
For more on these and related titles visit THE BODY
---
There's a Book for That! is brought to you by Penguin Random House's Sales department. Please follow our Tumblr by clicking here—and share this link with your accounts: theresabookforthat.tumblr.com. Thank you!
Did you see something on the news or read about something on your commute? Perhaps you noticed something trending on Twitter? Did you think: "There's a book for that!"? Then please, send it our way at theresabookforthat@penguinrandomhouse.com
Posted: April 2, 2021