Friday Reads: The Body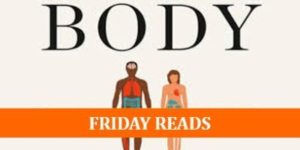 Dear Humans… the subject today is the body. Taking our cue from Bill Bryson's lauded new book, THE BODY: A GUIDE FOR OCCUPANTS, we invite you to get to know your corporeal self a bit better with the following titles: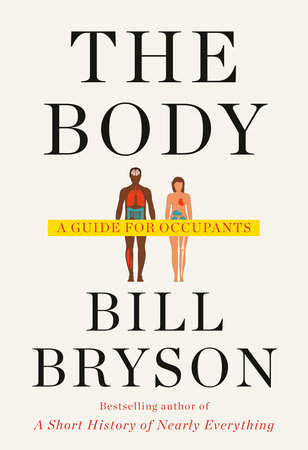 THE BODY: A GUIDE FOR OCCUPANTS by Bill Bryson
Bill Bryson, bestselling author of A Short History of Nearly Everything, takes us on a head-to-toe tour of the marvel that is the human body. As addictive as it is comprehensive, this is Bryson at his very best, a must-read owner's manual for everybody.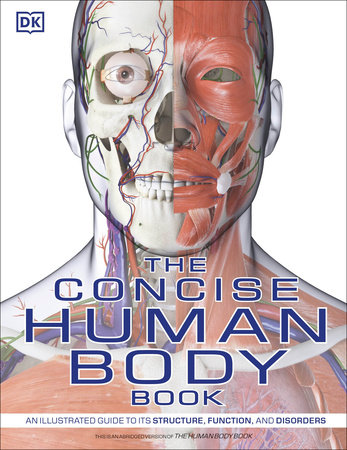 THE CONCISE HUMAN BODY BOOK (DK)
Fully updated to reflect the latest medical information, The Concise Human Body Book is illustrated throughout with colorful and comprehensive diagrams, photographs, scans, and 3D artworks, which take you right into the cells and fibers that are responsible for keeping your body ticking.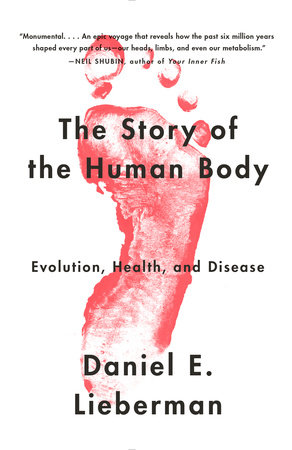 THE STORY OF THE HUMAN BODY: EVOLUTION, HEALTH, AND DISEASE by Daniel Lieberman
In this landmark book of popular science, Daniel E. Lieberman gives us a lucid and engaging account of how the human body evolved over millions of years. He illuminates the major transformations that contributed to key adaptations to the body: the rise of bipedalism; the shift to a non-fruit-based diet; the advent of hunting and gathering; and how cultural changes like the Agricultural and Industrial Revolutions have impacted us physically. He shows how the increasing disparity between the jumble of adaptations in our Stone Age bodies and advancements in the modern world is occasioning a paradox: greater longevity but increased chronic disease.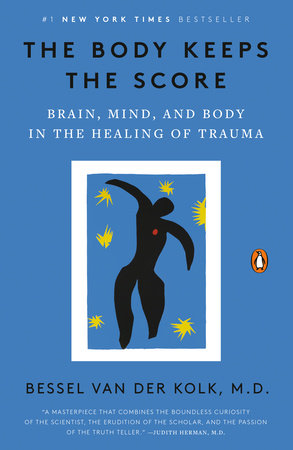 THE BODY KEEPS THE SCORE: BRAIN, MIND, AND BODY IN THE HEALING OF TRAUMA by Bessel van der Kolk, M.D.
One of the world's leading experts on traumatic stress explains how trauma affects people, its underlying neurobiology, and the many new treatments that are making it possible for sufferers to move beyond trauma in order to reclaim their lives.
FOR YOUNGER READERS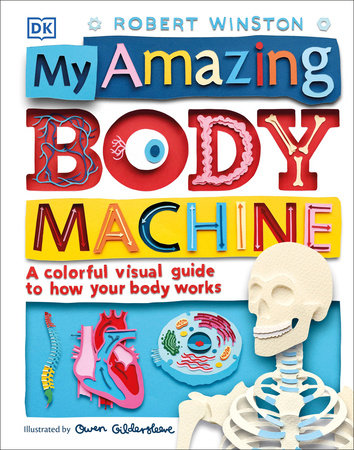 MY AMAZING BODY MACHINE: A COLORFUL VISUAL GUIDE TO HOW YOUR BODY WORKS by Robert Winston; Artwork by Owen Gildersleeve
Supporting STEM education initiatives, My Amazing Body Machine makes understanding the most complex machine on Earth both simple and enjoyable. From the intricately wired brain and structured skeleton to the relentlessly pumping heart and rising and falling lungs, each part of the amazing human body is explored through the incredible paper-crafted artworks of Owen Gildersleeve, making My Amazing Body Machine an appropriate and engaging experience for children.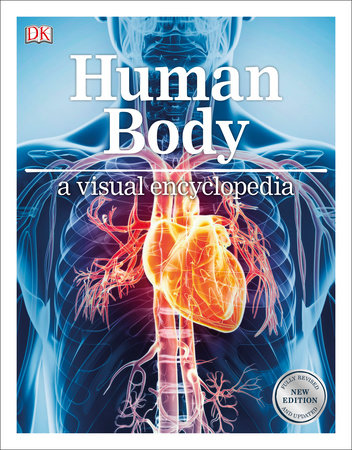 HUMAN BODY: A VISUAL ENCYCLOPEDIA (DK)
The first substantial human body encyclopedia aimed at young children, Human Body: A Visual Encyclopedia entertains and excites, while putting key biological information at young readers' fingertips.
For more on these and related titles visit THE BODY
---
There's a Book for That! is brought to you by Penguin Random House's Sales department. Please follow our Tumblr by clicking here—and share this link with your accounts: theresabookforthat.tumblr.com. Thank you!
Did you see something on the news or read about something on your commute? Perhaps you noticed something trending on Twitter? Did you think: "There's a book for that!"? Then please, send it our way at theresabookforthat@penguinrandomhouse.com
Posted: November 1, 2019