Friday Reads: The Library of Congress Prize for American Fiction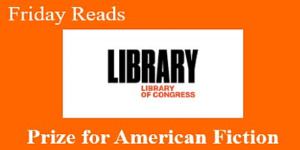 As we congratulate Colson Whitehead this week on winning the 2020 Library of Congress Prize for American Fiction, the youngest writer to have done so, we're also highlighting previous winners published by Penguin Random House. Established in 2008, the Library of Congress Prize for American Fiction "is meant to honor an American literary writer whose body of work is distinguished not only for its mastery of the art but also for its originality of thought and imagination. The award seeks to commend strong, unique, enduring voices that, throughout long, consistently accomplished careers, have told us something about the American experience." (loc.gov). We invite you to discover, or rediscover, the following seminal novels by American masters:
Library of Congress Prize for American Fiction winners:
2020: Colson Whitehead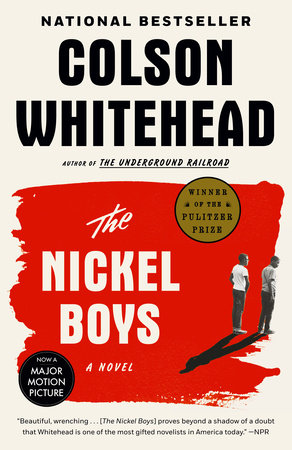 THE NICKEL BOYS: A NOVEL
Here is Colson Whitehead's bravura follow-up to his Pulitzer Prize- and National Book Award-winning #1 New York Times bestseller, The Underground Railroad. The Nickel Boys brilliantly dramatizes another strand of American history through the story of two boys sentenced to a hellish reform school in Jim Crow-era Florida. Based on the real story of a reform school in Florida that operated for more than a century and scarred the lives of thousands of children, The Nickel Boys is a devastating, riveting narrative that showcases a great American novelist writing at the height of his powers.
2019: Richard Ford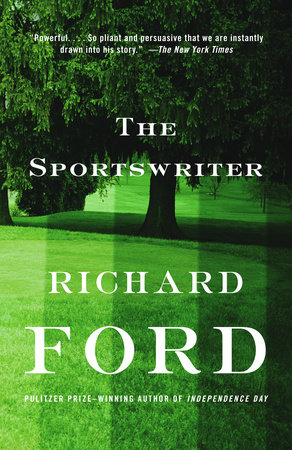 THE SPORTSWRITER
As a sportswriter, Frank Bascombe makes his living studying people—men, mostly—who live entirely within themselves. This is a condition that Frank himself aspires to. But at thirty-eight, he suffers from incurable dreaminess, occasional pounding of the heart, and the not-too-distant losses of a career, a son, and a marriage. In the course of the Easter week in which Ford's moving novel transpires, Bascombe will end up losing the remnants of his familiar life, though with his spirits soaring.
2017: Denis Johnson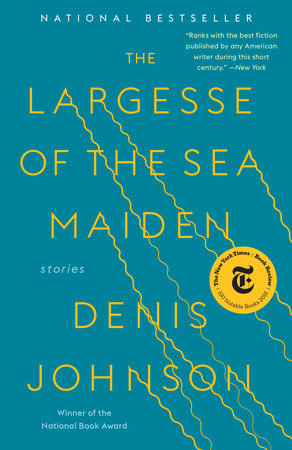 THE LARGESSE OF THE SEA MAIDEN: STORIES
Twenty-five years after Jesus' Son, a haunting new collection of short stories on mortality and transcendence, from the National Book Award winner and two-time Pulitzer Prize finalist.
The characters in these stories are haunted by the ghosts of the past: Some atone for old mistakes and youthful indiscretions, others care for ailing friends and remember long-departed loves, and one is obsessed with the strange entanglement of insanity and genius that has occupied his entire life. Finished shortly before Johnson's death, this collection is a summation of his career, a monument to a writer whose work will live on for many years to come.
2014: E.L. Doctorow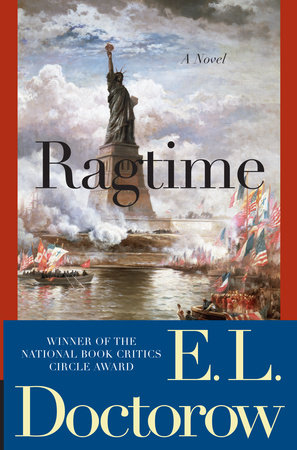 RAGTIME
Published in 1975, Ragtime changed our very concept of what a novel could be. The story opens in 1906 in New Rochelle, New York, at the home of an affluent American family. One lazy Sunday afternoon, the famous escape artist Harry Houdini swerves his car into a telephone pole outside their house. And almost magically, the line between fantasy and historical fact, between real and imaginary characters, disappears. Henry Ford, Emma Goldman, J. P. Morgan, Evelyn Nesbit, Sigmund Freud, and Emiliano Zapata slip in and out of the tale, crossing paths with Doctorow's imagined family and other fictional characters, including an immigrant peddler and a ragtime musician from Harlem whose insistence on a point of justice drives him to revolutionary violence.
2013: Don DeLillo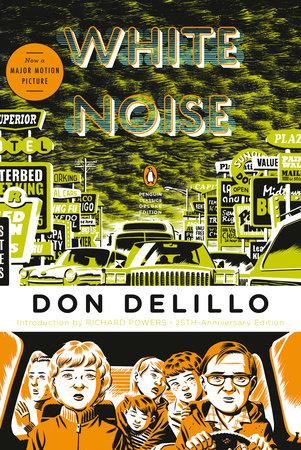 WHITE NOISE
Winner of the National Book Award, White Noise tells the story of Jack Gladney, his fourth wife, Babette, and four ultra-modern offspring as they navigate the rocky passages of family life to the background babble of brand-name consumerism. When an industrial accident unleashes an "airborne toxic event," a lethal black chemical cloud floats over their lives. The menacing cloud is a more urgent and visible version of the "white noise" engulfing the Gladneys-radio transmissions, sirens, microwaves, ultrasonic appliances, and TV murmurings-pulsing with life, yet suggesting something ominous. This Penguin Classics Deluxe edition includes an introduction by Richard Powers.
2012: Philip Roth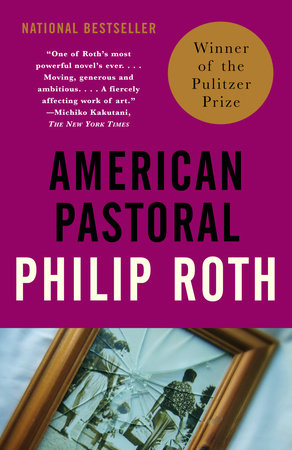 AMERICAN PASTORAL
Winner of the Pulitzer Prize
Here is Philip Roth's masterpiece—an elegy for the American century's promises of prosperity, civic order, and domestic bliss. Roth's protagonist is Swede Levov, a legendary athlete at his Newark high school, who grows up in the booming postwar years to marry a former Miss New Jersey, inherit his father's glove factory, and move into a stone house in the idyllic hamlet of Old Rimrock. And then one day in 1968, Swede's beautiful American luck deserts him.
2011: Toni Morrison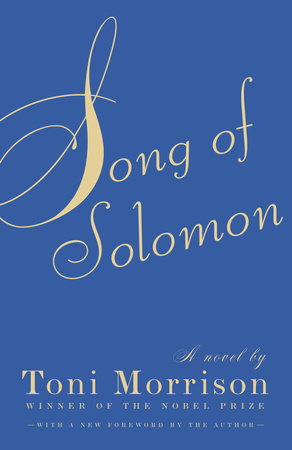 SONG OF SOLOMON
Nobel Laureate Toni Morrison's masterpiece, a mythic, transcendent novel of self-discovery.
2010: Isabel Allende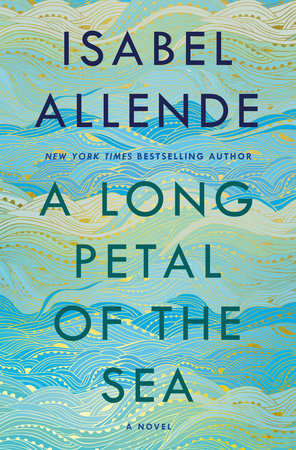 A LONG PETAL OF THE SEA
"One of the most richly imagined portrayals of the Spanish Civil War to date, and one of the strongest and most affecting works in [Isabel Allende's] long career."—The New York Times Book Review
2009: John Grisham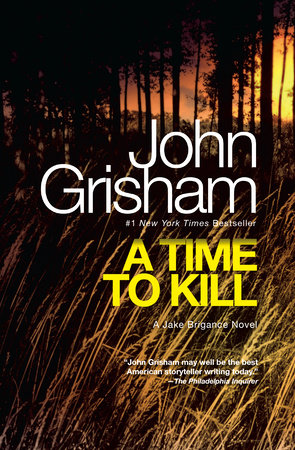 A TIME TO KILL
The classic #1 New York Times bestseller, and John Grisham's first novel—a riveting story of retribution and justice, starring young defense attorney Jake Brigance. In this searing courtroom drama, John Grisham probes the savage depths of racial violence as he delivers a compelling tale of uncertain justice in the small southern town of Clanton, Mississippi.
2008: Herman Wouk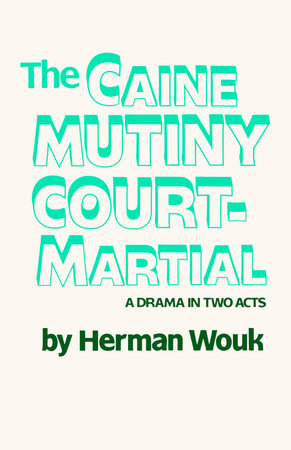 THE CAINE MUTINY COURT-MARTIAL: A DRAMA IN TWO ACTS
The novel that inspired the now-classic film "The Caine Mutiny" and the hit Broadway play "The Caine Mutiny Court-Martial."
Herman Wouk's boldly dramatic, brilliantly entertaining novel of life—and mutiny—on a Navy warship in the Pacific theater was immediately embraced, upon its original publication in 1951, as one of the first serious works of American fiction to grapple with the moral complexities and the human consequences of World War II. In the intervening half century, The Caine Mutiny has become a perennial favorite of readers young and old, has sold millions of copies throughout the world, and has achieved the status of a modern classic.
For more on these and related titles visit the collection: Library of Congress American Fiction Prize Winners
---
There's a Book for That! is brought to you by Penguin Random House's Sales department. Please follow our Tumblr by clicking here—and share this link with your accounts: theresabookforthat.tumblr.com. Thank you!
Did you see something on the news or read about something on your commute? Perhaps you noticed something trending on Twitter? Did you think: "There's a book for that!"? Then please, send it our way at theresabookforthat@penguinrandomhouse.com
Posted: July 17, 2020