Friday Reads: The Moth's Storytellers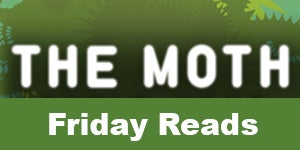 This week, in celebration of The Moth's 20th anniversary, Crown Archetype published THE MOTH PRESENTS ALL THESE WONDERS: TRUE STORIES ABOUT FACING THE UNKNOWN bringing together some of the best stories ever told on The Moth stage or on The Moth Radio Hour. Since its debut in 2009, The Month Radio Hour now airs on more than 400 stations nationwide. For this installment of Friday Reads we invite you to revel in the poignant, often hilarious storytelling from some of the collection's contributors:
FEATURED TITLES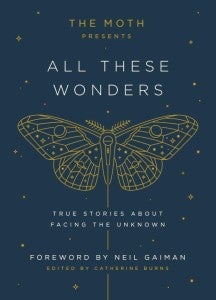 THE MOTH PRESENTS ALL THESE WONDERS: True Stories About Facing the Unknown edited by Catherine Burns, foreword by Neil Gaiman
Celebrating the 20th anniversary of storytelling phenomenon The Moth, 45 unforgettable true stories about risk, courage, and facing the unknown, drawn from the best ever told on their stages. Carefully selected by the creative minds at The Moth, and adapted to the page to preserve the raw energy of live storytelling, All These Wonders features voices both familiar and new.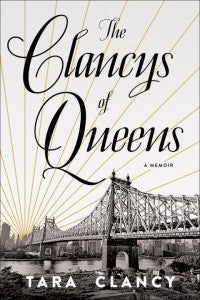 THE CLANCYS OF QUEENS: A MEMOIR by Tara Clancy
An authentic, voice-driven memoir from a tough New York City native whose unusual upbringing included the guidance of her Irish cop father, her raucous Italian grandparents, and her vibrant mother's millionaire boyfriend. Fifth-generation New Yorker, third-generation bartender, and first-time author Tara Clancy was raised in three wildly divergent homes: a converted boat shed in working-class Queens, a geriatric commune of feisty, Brooklyn-born Italians, and a sprawling Hamptons estate she visited every other weekend.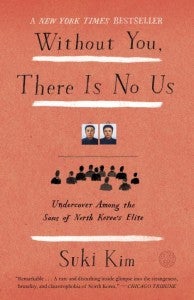 WITHOUT YOU THERE IS NO US: UNDERCOVER AMONG THE SONS OF NORTH KOREA'S ELITE by Suki Kim
A haunting account of teaching English to the sons of North Korea's ruling class during the last six months of Kim Jong-il's reign.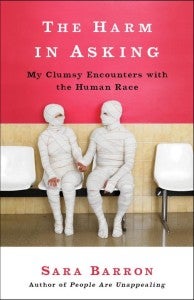 THE HARM IN ASKING: MY CLUMSY ENCOUNTERS WITH THE HUMAN RACE by Sara Barron
Welcome to the perverse and hilarious mind of Sara Barron. In The Harm in Asking, she boldly addresses the bizarre indignities of everyday life: from invisible pets to mobster roommates, from a hatred of mayonnaise to an unrequited love of k.d. lang, from the ruinous side effect of broccoli to the sheer delight of a male catalogue model. In a voice that is incisive and entirely her own, Barron proves herself the master of the awkward, and she achieves something wonderful and rare: a book that makes you laugh out loud.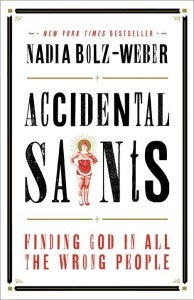 ACCIDENTAL SAINTS: FINDING GOD IN ALL THE WRONG PEOPLE by Nadia Bolz-Weber
Tattooed, angry and profane, this former standup comic turned pastor stubbornly, sometimes hilariously, resists the God she feels called to serve. But God keeps showing up in the least likely of people—a church-loving agnostic, a drag queen, a felonious Bishop and a gun-toting member of the NRA.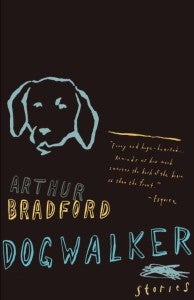 DOGWALKER: STORIES by Arthur Bradford
Tender and satiric, hilarious and humane, Dogwalker plunks readers down in a land of misfits and the circumstantially strange–where one young man buys drugs from a dealer who locks his customers in a closet, while another lands a cat-faced circus freak for a roommate, and yet another must choose between his pregnant wife and the ten-pound slug he's convinced will bring him a fortune. And throughout these stories moves a divinely inspired collection of dogs: three-legged, no-legged, dogs that sing, that talk, and that give birth to humans.
For more on these and other The Moth storytellers' books and audiobooks, visit Moth Storytellers
Posted: March 23, 2017