Friday Reads: The Oscars!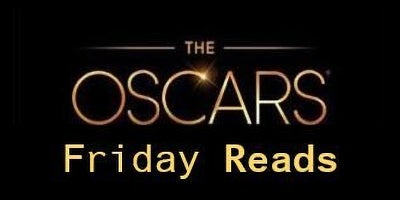 Roll out the red carpet …The 94th Academy Awards show is this Sunday, March 27, at the Dolby Theatre in Hollywood, hosted by Regina Hall, Amy Schumer and Wanda Sykes. As is often the case, many of the nominees are films based on books or have book tie-ins. Movie fans, we invite you to complement your viewing with some scintillating cinematic reading:
Best Picture Nominees:
DUNE (Movie Tie-In) by Frank Herbert
The trade paperback movie tie-in edition of—the film is directed by Denis Villeneuve and stars Timothée Chalamet, Zendaya, Josh Brolin, and Jason Momoa. Frank Herbert's science fiction masterpiece is a mythic and emotionally charged hero's journey which tells the story of Paul Atreides, a brilliant and gifted young man born into a great destiny beyond his understanding, who must travel to the most dangerous planet in the universe to ensure the future of his family and his people. As malevolent forces explode into conflict over the planet's exclusive supply of the most precious resource in existence—a commodity capable of unlocking humanity's greatest potential—only those who can conquer their fear will survive.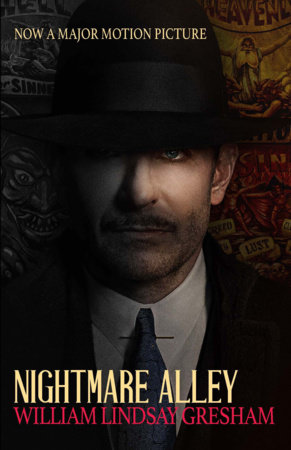 NIGHTMARE ALLEY: Movie tie-in edition by William Lindsay Gresham, Nick Tosches
Now a major motion picture from Academy Award–winning director Guillermo del Toro and starring Bradley Cooper, Cate Blanchett, Rooney Mara, and Toni Collette. Nominated for 4 Oscars, including Best Picture
Nightmare Alley begins with an extraordinary description of a carnival-show geek—alcoholic and abject and the object of the voyeuristic crowd's gleeful disgust and derision—going about his work at a county fair. Young Stan Carlisle is working as a carny, and he wonders how a man could fall so low. There's no way in hell, he vows, that anything like that will ever happen to him…
Best Actor in a Leading Role Nominee: Will Smith for his role in "King Richard"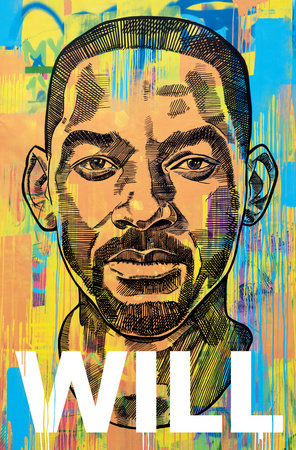 WILL by Will Smith, Mark Manson
One of the most dynamic and globally recognized entertainment forces of our time opens up fully about his life, in a brave and inspiring book that traces his learning curve to a place where outer success, inner happiness, and human connection are aligned. Along the way, Will tells the story in full of one of the most amazing rides through the worlds of music and film that anyone has ever had.
Best Animated Feature Nominees: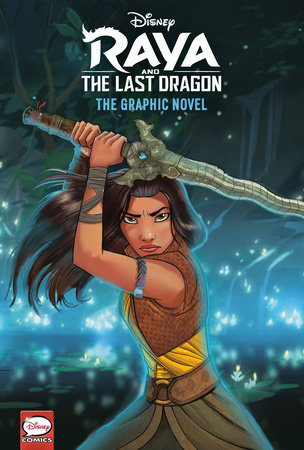 DISNEY RAYA AND THE LAST DRAGON: THE GRAPHIC NOVEL
This hardcover full-color graphic novel retells the whole exciting story of the hit Disney animated film "Raya and the Last Dragon"! Experience the magic of the fantasy-action-adventure Raya and the Last Dragon, exploring themes of community and hope, and inspired by the beautiful and diverse cultures of Southeast Asia.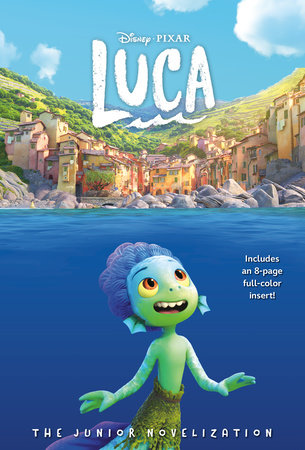 DISNEY/PIXAR LUCA: THE JUNIOR NOVELIZATION by Steve Behling
Set in a beautiful seaside town on the Italian Riviera, Disney and Pixar's original feature film Luca is a coming-of-age story about one young boy experiencing an unforgettable summer filled with gelato, pasta and endless scooter rides. Luca shares these adventures with his newfound best friend, but all the fun is threatened by a deeply-held secret: they are sea monsters from another world just below the water's surface. Directed by Academy Award® nominee Enrico Casarosa (La Luna) and produced by Andrea Warren (Lava, Cars 3), the film is retold in this paperback Junior Novelization that's perfect for girls and boys ages 8 to 12. It comes with a full-color insert full of bonus movie stills!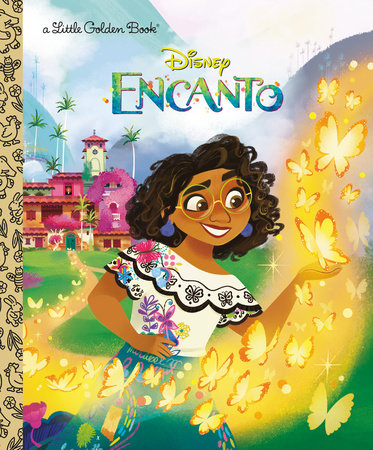 DISNEY ENCANTO LITTLE GOLDEN BOOK by Naibe Reynoso, Alejandro Mesa
This Little Golden Book is based on "Disney Encanto".
Disney Encanto tells the tale of an extraordinary family, the Madrigals, who live hidden in the mountains of Colombia, in a magical house, in a vibrant town, in a wondrous, charmed place called an Encanto. The magic of the Encanto has blessed every child in the family with a unique gift from super strength to the power to heal—every child except one, Mirabel. But when she discovers that the magic surrounding the Encanto is in danger, Mirabel decides that she, the only ordinary Madrigal, might just be her exceptional family's last hope.
Red Carpet: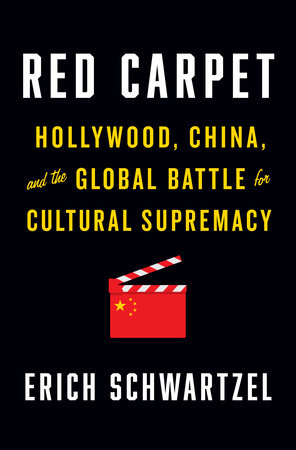 RED CARPET: HOLLYWOOD, CHINA, AND THE GLOBAL BATTLE FOR CULTURAL SUPREMACY by Erich Schwartzel
An eye-opening and deeply reported narrative that details the surprising role of the movie business in the high-stakes contest between the U.S. and China. Red Carpet is packed with memorable characters who have—knowingly or otherwise—played key roles in this tangled industry web: not only A-list stars like Matt Damon, Angelina Jolie, and Richard Gere but also eccentric Chinese billionaires, zany expatriate filmmakers, and starlets who disappear from public life without explanation or trace. Alarming, occasionally absurd, and wildly entertaining, Red Carpet will not only alter the way we watch movies but also offer essential new perspective on the power struggle of this century.
RED CARPET: HOLLYWOOD FAME AND FASHION by Frank Trapper
Red Carpet provides an unending runway show of the entertainment industry's most celebrated personalities in the greatest gowns and high fashion. Celebrity photographer Frank Trapper shares his front-row seat to nearly every major star-studded Hollywood event for the past three decades: the Oscars, Emmys, and A-list movie premieres.
For more on these and many other relevant titles, visit Oscars 2022
---
There's a Book for That! is brought to you by Penguin Random House's Sales department. Please follow our Tumblr by clicking here—and share this link with your accounts: theresabookforthat.tumblr.com. Thank you!
Did you see something on the news or read about something on your commute? Perhaps you noticed something trending on Twitter? Did you think: "There's a book for that!"? Then please, send it our way at theresabookforthat@penguinrandomhouse.com
Posted: March 25, 2022