Friday Reads: The Year of the Tiger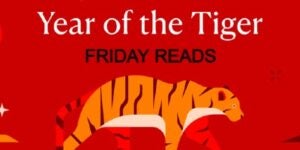 Welcome Lunar New Year! The Year of the Tiger began on February 1st this year. Celebrations culminate with the Lantern Festival on February 15th. It's called the Lunar New Year because the date marks the first new moon of the lunisolar calendar traditional to many Asian countries. As "king of the beasts" the zodiacal Tiger embodies leadership and bravery. To honor the occasion, we offer the following award-winning and acclaimed "tiger" fiction and nonfiction for all ages: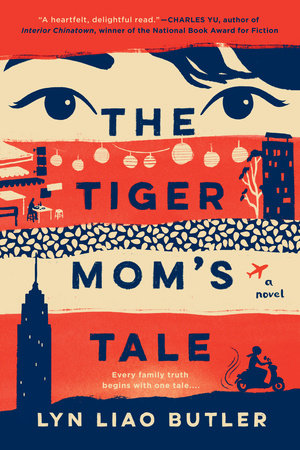 THE TIGER MOM'S TALE by Lyn Liao Butler
Lexa Thomas has never quite fit in. Having grown up in a family of blondes while more closely resembling Constance Wu, she's neither white enough nor Asian enough. Visiting her father in Taiwan as a child, Lexa thought she'd finally found a place where she belonged. But that was years ago, and even there, some never truly considered her to be Taiwanese. When her estranged father dies unexpectedly, leaving the fate of his Taiwanese family in Lexa's hands, her safe life in New York City is no longer enough. She is faced with the choice to return to Taiwan and claim her place in her heritage…or leave her Taiwanese family to lose their home for good.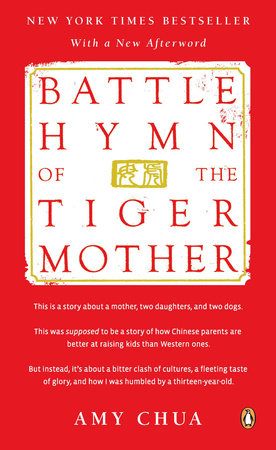 BATTLE HYMN OF THE TIGER MOTHER by Amy Chua
"Chua's memoir, Battle Hymn of the Tiger Mother, is a quick, easy read. It's smart, funny, honest and a little heartbreaking…" —Chicago Sun-Times
At once provocative and laugh-out-loud funny, Battle Hymn of the Tiger Mother ignited a global parenting debate with its story of one mother's journey in strict parenting. Amy Chua argues that Western parenting tries to respect and nurture children's individuality, while Chinese parents typically believe that arming children with skills, strong work habits, and inner confidence prepares them best for the future. Battle Hymn of the Tiger Mother chronicles Chua's iron-willed decision to raise her daughters, Sophia and Lulu, the Chinese way – and the remarkable, sometimes heartbreaking results her choice inspires. Achingly honest and profoundly challenging, Battle Hymn of the Tiger Mother is one of the most talked-about books of our times.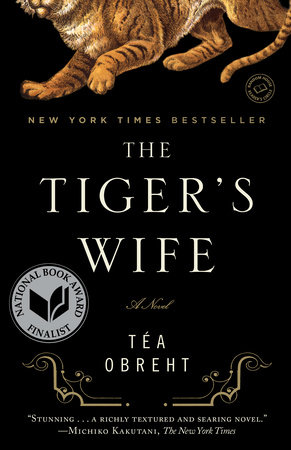 THE TIGER'S WIFE: A NOVEL by Téa Obreht
NATIONAL BOOK AWARD FINALIST
In a Balkan country mending from war, Natalia, a young doctor, is compelled to unravel the mysterious circumstances surrounding her beloved grandfather's recent death. Searching for clues, she turns to his worn copy of The Jungle Book and the stories he told her of his encounters over the years with "the deathless man." But most extraordinary of all is the story her grandfather never told her—the legend of the tiger's wife.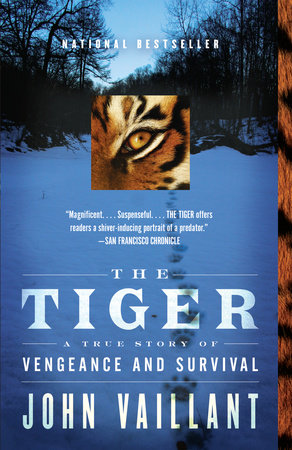 THE TIGER: A TRUE STORY OF VENGEANCE AND SURVIVAL by John Vaillant
Outside a remote village in Russia's Far East a man-eating tiger is on the prowl. The tiger isn't just killing people, it's murdering them, almost as if it has a vendetta. A team of trackers is dispatched to hunt down the tiger before it strikes again. They know the creature is cunning, injured, and starving, making it even more dangerous. As John Vaillant re-creates these extraordinary events, he gives us an unforgettable and masterful work of narrative nonfiction that combines a riveting portrait of a stark and mysterious region of the world and its people, with the natural history of nature's most deadly predator.
FOR YOUNGER READERS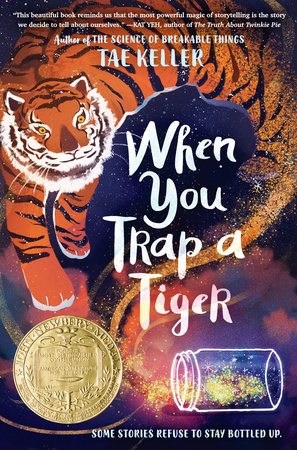 WHEN YOU TRAP A TIGER by Tae Keller
WINNER OF THE NEWBERY MEDAL; WINNER OF THE ASIAN/PACIFIC AMERICAN AWARD FOR CHILDREN'S LITERATURE
Would you make a deal with a magical tiger? This uplifting story brings Korean folklore to life as a girl goes on a quest to unlock the power of stories and save her grandmother.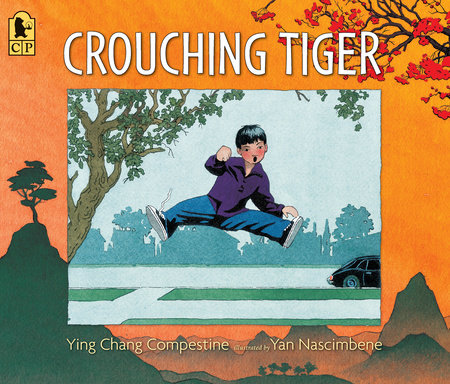 CROUCHING TIGER by Ying Chang Compestine; Illustrated by Yan Nascimbene
A Chinese-American boy gains a new understanding of his Chinese grandfather in this celebratory story of family, martial arts, and the Chinese New Year.
Vinson is very excited when his grandfather comes from China for a visit. When Grandpa practices tai chi in the garden, Vinson asks to learn, hoping it will be like kung fu, full of kicks and punches. But tai chi's meditative postures are slow and still, and Vinson quickly gets bored. He can't understand why Grandpa insists on calling him by his Chinese name, Ming Da, or why he has to wear a traditional Chinese jacket to the Chinese New Year parade. As the parade assembles, however, he notices the great respect given to his grandfather and the lion dancers under his training. And when Vinson is offered a role in the parade, he realizes that being part Chinese can be pretty cool—and is ready to start learning from his grandpa's martial-arts mastery in earnest.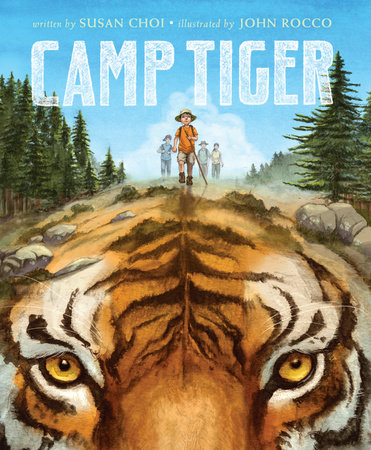 CAMP TIGER by Susan Choi; Illustrated by John Rocco
Imagination meets reality in this poetic and tender ode to childhood, illustrated by Caldecott Honor winner, John Rocco: Every year, a boy and his family go camping at Mountain Pond. Usually, they see things like an eagle fishing for his dinner, a salamander with red spots on its back, and chipmunks that come to steal food while the family sits by the campfire. But this year is different. This year, the boy is going into first grade, and his mother is encouraging him to do things on his own, just like his older brother. And the most different thing of all . . . this year, a tiger comes to the woods.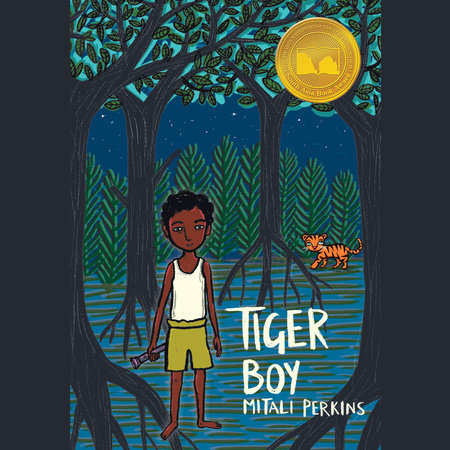 TIGER BOY by Mitali Perkins
"One of the new tiger cubs has escaped from the reserve!"
When a tiger cub escapes from a nature reserve near Neel's island village, the rangers and villagers hurry to find her before the cub's anxious mother follows suit and endangers them all. Mr. Gupta, a rich newcomer to the island, is also searching—he wants to sell the cub's body parts on the black market. Neel and his sister, Rupa, resolve to find the cub first and bring her back to the reserve where she belongs.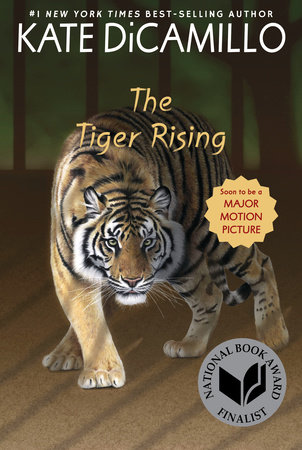 THE TIGER RISING by Kate DiCamillo
Kate DiCamillo's poignant and bittersweet second novel – a National Book Award Finalist that inspired a major motion picture: Walking through the misty Florida woods one morning, twelve-year-old Rob Horton is stunned to encounter a tiger-a real-life, very large tiger-pacing back and forth in a cage. What's more, on the same extraordinary day, he meets Sistine Bailey, a girl who shows her feelings as readily as Rob hides his. As they learn to trust each other, and ultimately, to be friends, Rob and Sistine prove that some things-like memories, and heartache, and tigers-can't be locked up forever. Featuring a cover illustration by Stephen Walton.
For more about these, and related titles, visit the collection Year of the Tiger
---
There's a Book for That! is brought to you by Penguin Random House's Sales department. Please follow our Tumblr by clicking here—and share this link with your accounts: theresabookforthat.tumblr.com. Thank you!
Did you see something on the news or read about something on your commute? Perhaps you noticed something trending on Twitter? Did you think: "There's a book for that!"? Then please, send it our way at theresabookforthat@penguinrandomhouse.com
Posted: February 4, 2022