Friday Reads: Thirteen for the 13th!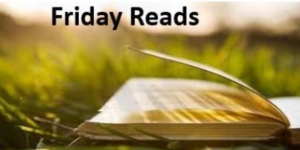 Did you know that there is a word for a fear of Friday the 13th? It is Paraskevidekatriaphobia – from the Greek words paraskeví (meaning 'Friday'), and dekatreís (meaning 'thirteen'). Being that reading is one of the safer pastimes, our spin on this superstitious day is to showcase thirteen enticing books with 13/thirteen in the title.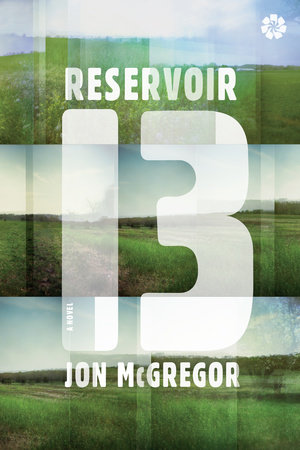 RESERVOIR 13: A NOVEL by Jon McGregor
A new novel from celebrated British novelist Jon McGregor—twice longlisted for the Man Booker Prize—Reservoir 13 evokes the spirit of Jeffrey Eugenides' The Virgin Suicides as it sweeps the reader up quickly into the understated and emotionally moving story of a whole English village haunted by one family's loss.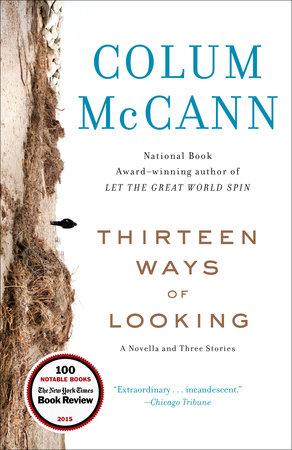 THIRTEEN WAYS OF LOOKING: A NOVELLA AND THREE STORIES by Colum McCann
Colum McCann's collection of a novella and three short stories captures an extraordinary cast of characters, each at a turning point. While their circumstances vary, the characters that inhabit the pages of this collection are united in their search for meaning as their humanity is tested. This collection is a tribute to that search, and ultimately a celebration of the power of the stories we tell, both to ourselves and to others.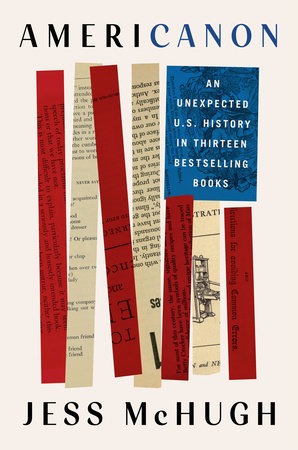 AMERICANON: AN UNEXPECTED U.S. HISTORY IN THIRTEEN BESTSELLING BOOKS by Jess McHugh
Surprising and delightfully engrossing, Americanon explores the true history of thirteen of the nation's most popular books. Overlooked for centuries, our simple dictionaries, spellers, almanacs, and how-to manuals are the unexamined touchstones for American cultures and customs. These books sold tens of millions of copies and set out specific archetypes for the ideal American, from the self-made entrepreneur to the humble farmer.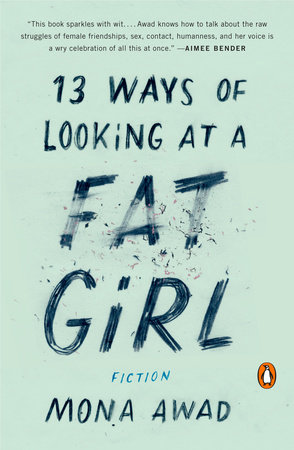 13 WAYS OF LOOKING AT A FAT GIRL by Mona Awad
A darkly funny, deeply resonant and exquisitely written literary debut, 13 Ways of Looking at a Fat Girl is the story of one woman's journey from fat adolescence to an ex-fat adulthood, as she seeks love and acceptance from everyone except herself.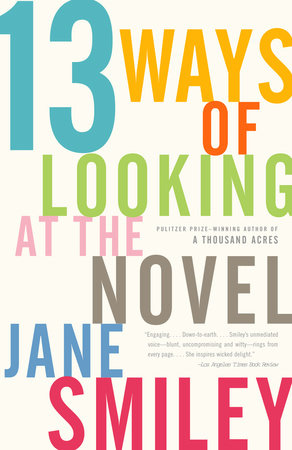 13 WAYS OF LOOKING AT THE NOVEL by Jane Smiley
A book lover's delight, Pulitzer Prize-winning novelist Jane Smiley's love letter to the novel joins the ranks of such classic books about writing and literature as Harold Bloom's How To Read and Why and Anne Fadiman's Ex Libris: Confessions of a Common Reader.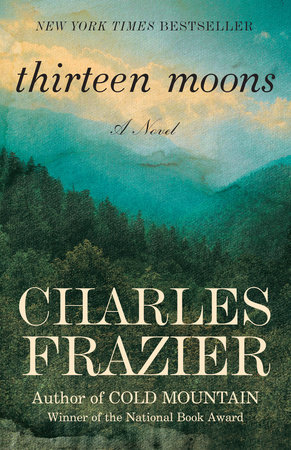 THIRTEEN MOONS by Charles Frazier
From the author of Cold Mountain this novel introduces readers to twelve-year-old Will Cooper, an orphan named who is sent on a journey through the uncharted wilderness of the Cherokee Nation. As he fulfills his lonesome duty, Will finds a father in Bear, a Cherokee chief, and is adopted by him and his people, developing relationships that ultimately forge Will's character. All the while, his love of Claire, the enigmatic and captivating charge of volatile and powerful Featherstone, will forever rule Will's heart.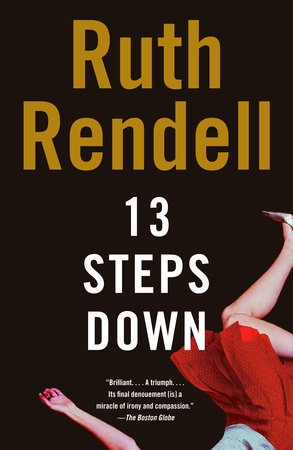 13 STEPS DOWN by Ruth Rendell
Mix Cellini has just moved into a flat in a decaying house in Nottinghill, where he plans to pursue his two abiding passions–supermodel Nerissa Nash, whom he worships from afar, and the life of serial killer Reggie Christie, hanged fifty years earlier for murdering at least eight women. Gwendolen Chawcer, Mix's eighty-year-old landlady has few interests beside her old books and her new tenant. But she does have an intriguing connection to Christie. And when reality intrudes into Mix's life, he turns toi Christie for inspiration and a long pent-up vio …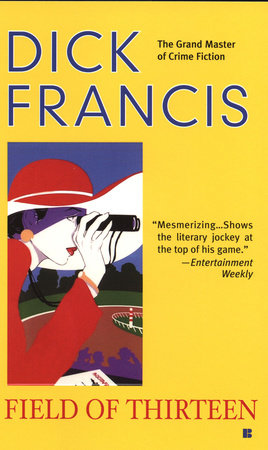 FIELD OF 13 by Dick Francis
A superbly crafted collection of thirteen tightly plotted tales that treats readers to murder, mystery, and mayhem in the world of horseracing.
FOR YOUNGER READERS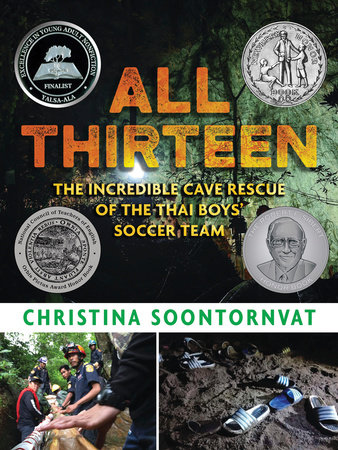 ALL THIRTEEN: THE INCREDIBLE CAVE RESCUE OF THE THAI BOYS' SOCCER TEAM by Christina Soontornvat
A 2021 Newbery Honor Book
A unique account of the amazing Thai cave rescue told in a heart-racing, you-are-there style that blends suspense, science, and cultural insight.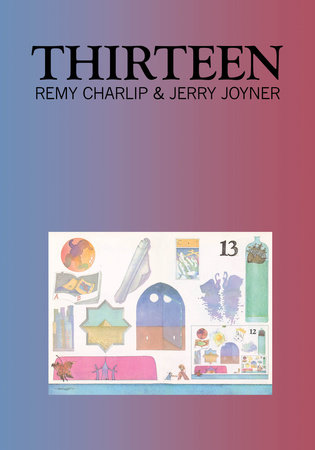 THIRTEEN by Remy Charlip; Illustrated by Jerry Joyner
Thirteen is no ordinary picture book. It is book of visual and conceptual revolutions, metamorphoses, and narratives that swallow their own tails. In thirteen illustrated stories, plus "a preview of coming attractions," nothing less than the birth of the world, its duration, death, and rebirth occurs, in thirteen arresting and evolving tableaus, involving a sinking ship, a play, a leaf and caterpillar, a card trick, swans, a worm, Cinderella, the alphabet, paper magic, pyramids, a getting-thin-and-getting-fat-again dance, the fall and rise of civilization, and a countdown. This is not a book you read from beginning to end, so much as one you enter into, are absorbed by and transformed, like the thirteen tableaus themselves.
THIRTEEN REASONS WHY by Jay Asher
Clay Jensen returns home from school to find a strange package with his name on it lying on his porch. Inside he discovers several cassette tapes recorded by Hannah Baker—his classmate and crush—who committed suicide two weeks earlier. Hannah's voice tells him that there are thirteen reasons why she decided to end her life. Clay is one of them. If he listens, he'll find out why. Clay spends the night crisscrossing his town with Hannah as his guide. He becomes a firsthand witness to Hannah's pain, and as he follows Hannah's recorded words throughout his town, what he discovers changes his life forever.
Need to talk? Call 1-800-273-TALK (8255) anytime if you are in the United States. It's free and confidential. Find more resources at 13reasonswhy.info. Find out how you can help someone in crisis at bethe1to.com.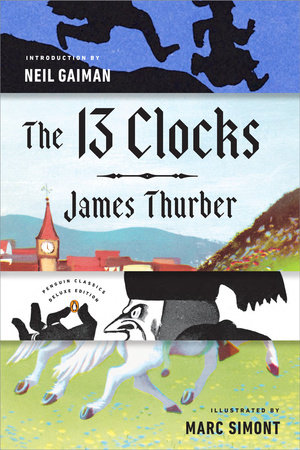 THE THIRTEEN CLOCKS by James Thurber (Marc Simont, Neil Gaiman) Ages 8 to 12
"Rich with ogres and oligarchs, riddles and wit. What distinguishes it is not just quixotic imagination but Thurber's inimitable delight in language. The stories beg to be read aloud…Thurber captivates the ear and captures the heart." —Newsweek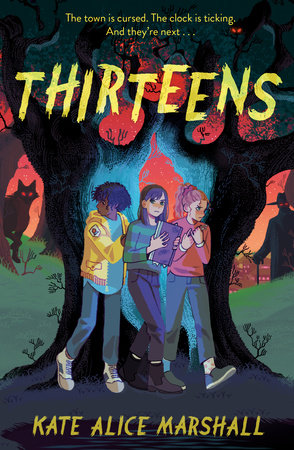 THIRTEENS by Kate Alice Marshall
Neil Gaiman's Coraline meets Stranger Things in a dark and twisted story about a sleepy town with a dark secret–and the three kids brave enough to uncover it.
For more on these and related titles visit the collection: Friday the 13th
---
There's a Book for That! is brought to you by Penguin Random House's Sales department. Did you see something on the news or read about something on your commute? Perhaps you noticed something trending on Twitter? Did you think: "There's a book for that!"? Then please, send it our way at theresabookforthat@penguinrandomhouse.com
Posted: August 13, 2021