Friday Reads: Time & Clocks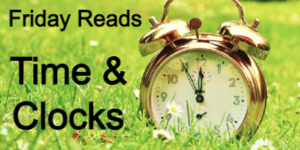 Are you ready to spring forward? This Sunday we in the U.S. set our clocks ahead one hour (with the exception of Arizona and Hawaii). For the time being, sunrise and sunset will be about an hour later than usual. We've decided to run with the theme and suggest you clock some reading hours with these timely titles: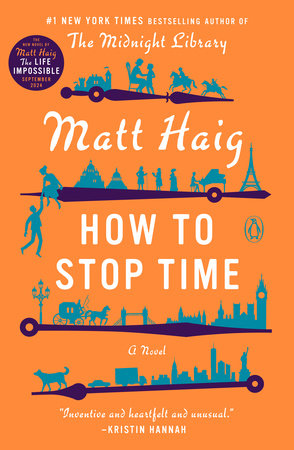 HOW TO STOP TIME: A NOVEL by Matt Haig
A love story across the ages—and for the ages—about a man lost in time, the woman who could save him, and the lifetimes it can take to learn how to live. How to Stop Time is a bighearted, wildly original novel about losing and finding yourself, the inevitability of change, and how with enough time to learn how, we just might find happiness.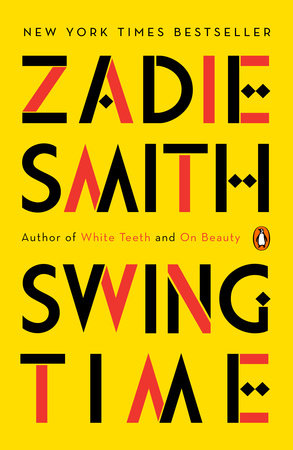 SWING TIME: A NOVEL by Zadie Smith
An ambitious, exuberant novel moving from North West London to West Africa, from the multi-award-winning author of White Teeth and On Beauty. Two brown girls dream of being dancers—but only one, Tracey, has talent. The other has ideas: about rhythm and time, about black bodies and black music, what constitutes a tribe, or makes a person truly free. It's a close but complicated childhood friendship that ends abruptly in their early twenties, never to be revisited, but never quite forgotten, either.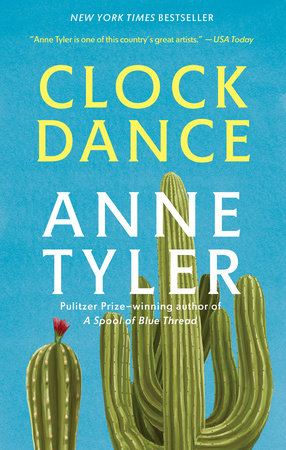 CLOCK DANCE by Anne Tyler
A charming novel of self-discovery and second chances from the Pulitzer Prize-winning author of A Spool of Blue Thread.
Willa Drake can count on one hand the defining moments of her life. In 1967, she is a schoolgirl coping with her mother's sudden disappearance. In 1977, she is a college coed considering a marriage proposal. In 1997, she is a young widow trying to piece her life back together. And in 2017, she yearns to be a grandmother but isn't sure she ever will be. Then, one day, Willa receives a startling phone call from a stranger and an impulsive decision leads her into uncharted territory—surrounded by eccentric neighbors who treat each other like family, she finds solace and fulfillment in unexpected places.
CLOSING TIME: A MEMOIR by Joe Queenan
An affecting memoir from one of America's most provocative humorists. Here, Queenan turns his sights on his childhood in a Philadelphia housing project in the early 1960s. By turns hilarious and heartbreaking, Closing Time recounts Queenan's Irish Catholic upbringing in a family dominated by his erratic, alcoholic father, and his long flight away from the dismal confines of his neighborhood into the greater, wide world.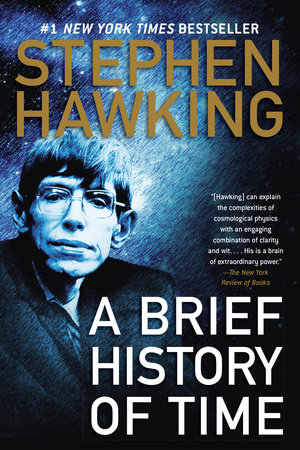 A BRIEF HISTORY OF TIME by Stephen Hawking
A landmark volume in science writing and told in language we all can understand, A Brief History of Time plunges into the exotic realms of black holes and quarks, of antimatter and "arrows of time," of the big bang and a bigger God—where the possibilities are wondrous and unexpected. With exciting images and profound imagination, Stephen Hawking brings us closer to the ultimate secrets at the very heart of creation.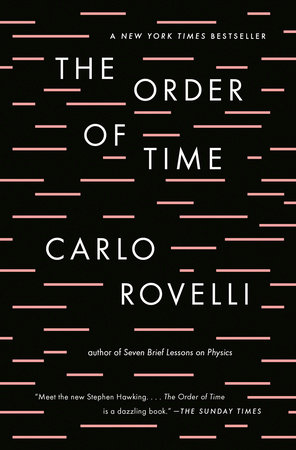 THE ORDER OF TIME by Carlo Rovelli
"Meet the new Stephen Hawking…The Order of Time is a dazzling book."—The Sunday Times
From the bestselling author of Seven Brief Lessons on Physics, a concise, elegant exploration of time. Why do we remember the past and not the future? What does it mean for time to "flow"? Do we exist in time or does time exist in us? In lyric, accessible prose, Carlo Rovelli invites us to consider questions about the nature of time that continue to puzzle physicists and philosophers alike.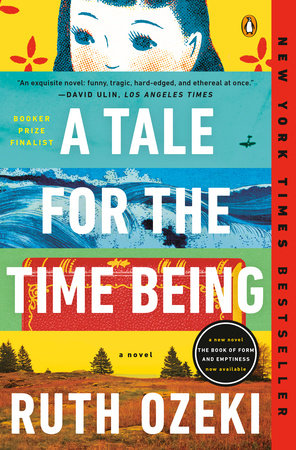 A TALE FOR THE TIME BEING: A NOVEL by Ruth Ozeki
In Tokyo, sixteen-year-old Nao has decided there's only one escape from her aching loneliness and her classmates' bullying. But before she ends it all, Nao first plans to document the life of her great grandmother, a Buddhist nun who's lived more than a century. A diary is Nao's only solace—and will touch lives in ways she can scarcely imagine. Across the Pacific, we meet Ruth, a novelist living on a remote island who discovers a collection of artifacts washed ashore in a Hello Kitty lunchbox—possibly debris from the devastating 2011 tsunami. As the mystery of its contents unfolds, Ruth is pulled into the past, into Nao's drama and her unknown fate, and forward into her own future.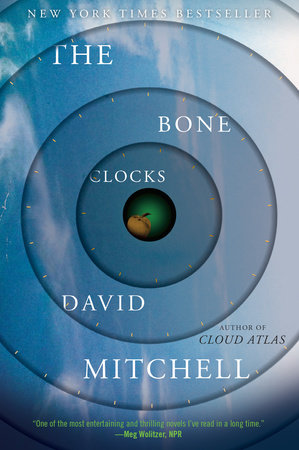 THE BONE CLOCKS: A NOVEL by David Mitchell
The stunning New York Times bestseller by the author of Cloud Atlas.
A vast, intricate novel that tells the story of fiery, brilliant, irresistable Holly Sykes' life in six interconnected episodes. 1984: Fifteen-year-old Holly runs away from home and that same weekend, her family is struck by tragedy. This unsolved mystery will echo through every decade of Holly's life, affecting all the people Holly loves best—even the ones who are not yet born—and involving Holly in a secret war between a cabal of dangerous mystics and the small group of vigilantes who try to take them down. An up-all-night story that fluently mixes the supernatural, sci-fi, horror, social satire, and hearbreaking realism, with an unforgettable heroine at its heart, The Bone Clocks has elevated David Mitchell to an even higher level of success.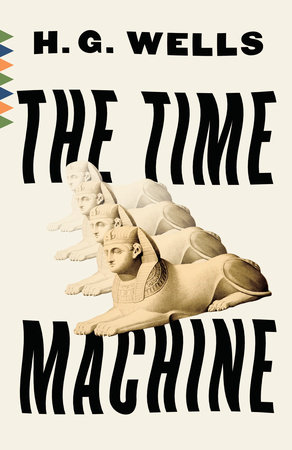 THE TIME MACHINE by H. G. Wells
H.G. Wells's famous novel of one man's astonishing journey beyond the conventional limits of the imagination first appeared in 1895. It won him immediate recognition and has been regarded ever since as one of the great masterpieces in the literature of science fiction.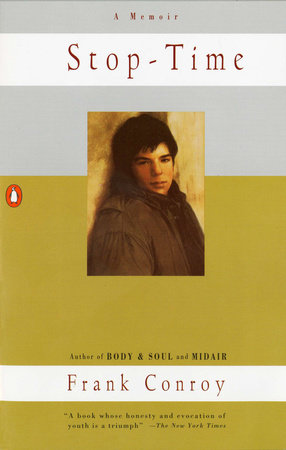 STOP-TIME: A MEMOIR by Frank Conroy
First published in 1967, Stop-Time was immediately recognized as a masterpiece of modern American autobiography, a brilliant portrayal of one boy's passage from childhood to adolescence and beyond. Here is Frank Conroy's wry, sad, beautiful tale of life on the road; of odd jobs and lost friendships, brutal schools and first loves; of a father's early death and a son's exhilarating escape into manhood.
FOR YOUNGER READERS
HOW TO TELL TIME: A LIFT-THE-FLAP GUIDE TO TELLING TIME by DK
A fun first guide to how to tell time, this bright and bold lift-the-flap activity book features a clock with moveable hands! Quiz questions that relate to the clock are found sprinkled throughout the book, encouraging kids to move the hands on the clock face and tell the correct time. Telling time is often a subject that children find hard to grapple with. This book is just what those children need, as it tackles the subject in a fully interactive and playful way.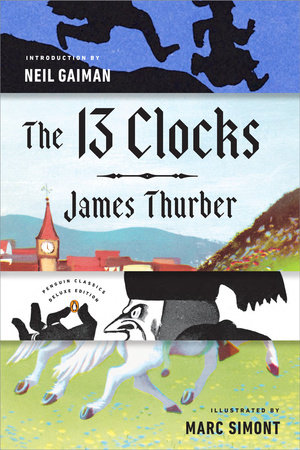 THE 13 CLOCKS by James Thurber; Introduction by Neil Gaiman; Illustrations by Marc Simont
A giant of American humor makes his Penguin Classics debut with "probably the best book in the world" (Neil Gaiman). The hands of all thirteen clocks stand still in the gloomy castle on a lonely hill where a wicked Duke lives with his niece, the beautiful Princess Saralinda. Since it was first published in 1950, James Thurber's sublimely whimsical fairy tale of love forestalled but ultimately fulfilled has delighted readers of all ages. It is published here with Marc Simont's enchanting, full-color illustrations from the first edition.
For more on these and related titles visit the collection: Time Change
---
There's a Book for That! is brought to you by Penguin Random House's Sales department. Please follow our Tumblr by clicking here—and share this link with your accounts: theresabookforthat.tumblr.com. Thank you!
Did you see something on the news or read about something on your commute? Perhaps you noticed something trending on Twitter? Did you think: "There's a book for that!"? Then please, send it our way at theresabookforthat@penguinrandomhouse.com
Posted: March 12, 2021