Friday Reads: Toni Morrison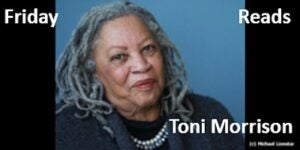 "At some point in life, the world's beauty becomes enough. You don't need to photograph, paint, or even remember it. It is enough." -Toni Morrison.
Today, Friday, February 18, would have been Toni Morrison's 91st birthday. The Nobel-Prize winning author passed away in 2019, leaving a literary legacy beyond compare. Penguin Random House has a deep connection to Morrison, not only as her publisher but also because of her 19-year tenure as an editor for Random House. Just this month, Knopf published her one and only short story, RECITATIF, to much anticipation and acclaim. We invite you to celebrate the genius of Toni Morrison in these books: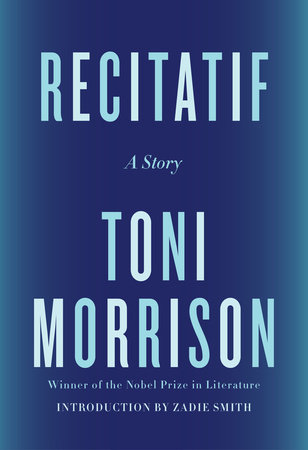 RECITATIF: A STORY by Toni Morrison; Introduction by Zadie Smith
In this 1983 short story—the only short story Morrison ever wrote—we meet Twyla and Roberta, who have known each other since they were eight years old and spent four months together as roommates in St. Bonaventure shelter. Inseparable then, they lose touch as they grow older, only later to find each other again at a diner, a grocery store, and again at a protest. Seemingly at opposite ends of every problem, and at each other's throats each time they meet, the two women still cannot deny the deep bond their shared experience has forged between them.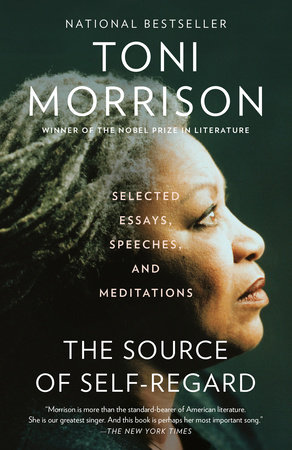 THE SOURCE OF SELF-REGARD: SELECTED ESSAYS, SPEECHES, AND MEDITATIONS by Toni Morrison
The Source of Self-Regard brims with the elegance, literary prowess, and moral gravitas that are Toni Morrison's inimitable hallmarks. Its forty-four essays (all previously published) are divided into three parts: the first is introduced by a powerful prayer for the dead of 9/11, the second by a searching meditation on Martin Luther King Jr., and the last by a heart-wrenching eulogy for James Baldwin…Fiercely intelligent, gorgeously written, humbling, and inspiring, The Source of Self-Regard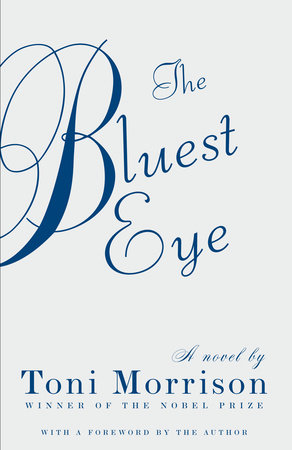 THE BLUEST EYE by Toni Morrison
Nobel Laureate Toni Morrison's lyrical first novel, a poignant reflection on a young black girl's struggles with beauty in the 1940s.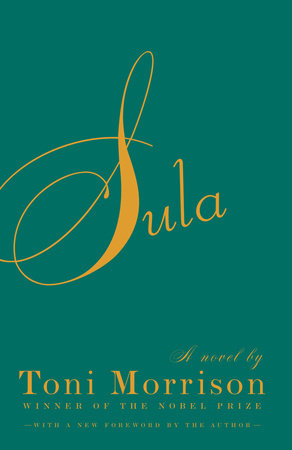 SULA by Toni Morrison
Nobel Laureate Toni Morrison's soulful and resonant second novel traces the lives of two unforgettable characters through friendship, betrayal, and reconciliation.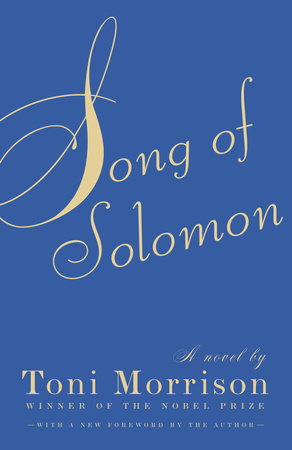 SONG OF SOLOMON by Toni Morrison
Nobel Laureate Toni Morrison's masterpiece, a mythic, transcendent novel of self-discovery.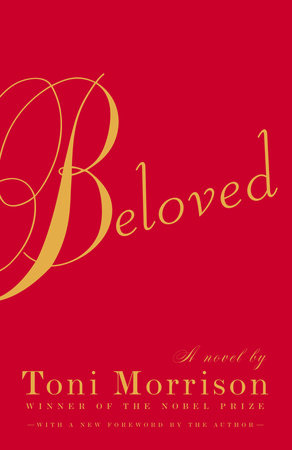 BELOVED (Special Edition) by Toni Morrison
An unflinchingly look into the abyss of slavery, from the acclaimed Nobel Prize winner. This spellbinding novel transforms history into a story as powerful as Exodus and as intimate as a lullaby. Sethe, its protagonist, was born a slave and escaped to Ohio, but eighteen years later she is still not free. She has too many memories of Sweet Home, the beautiful farm where so many hideous things happened. And Sethe's new home is haunted by the ghost of her baby, who died nameless and whose tombstone is engraved with a single word: Beloved. Filled with bitter poetry and suspense as taut as a rope, Beloved is a towering achievement.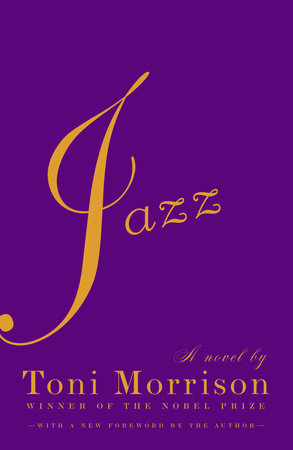 JAZZ by Toni Morrison
Nobel laureate Toni Morrison's astonishing novel of Harlem during the Jazz Age.
GOD HELP THE CHILD by Toni Morrison
Bride, the daughter of light-skinned parents, was inexplicably born with stunning blue-black skin. Her color caused her mother to deny her even the simplest forms of love. Desperate to win her mother's attention, Bride testifies in court against an innocent woman named Sofia Huxley. As a young woman, Bride attempts to find peace by making amends with Sofia, but instead, her life begins to fall apart. She is abandoned by the man she loves, suffers serious injuries, and finds herself mysteriously growing younger. Through it all there is the voice of Sweetness, Bride's mother, who takes a lifetime to come to understand that "what you do to children matters. And they might never forget."
For more on all of Toni Morrison's titles, visit Toni Morrison Birthday
---
There's a Book for That! is brought to you by Penguin Random House's Sales department. Please follow our Tumblr by clicking here—and share this link with your accounts: theresabookforthat.tumblr.com. Thank you!
Did you see something on the news or read about something on your commute? Perhaps you noticed something trending on Twitter? Did you think: "There's a book for that!"? Then please, send it our way at theresabookforthat@penguinrandomhouse.com
Posted: February 18, 2022