Friday Reads: Twins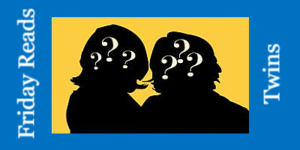 We've noticed a popular theme in this summer's novels… twins. As in Brit Bennett's current New York Times bestseller The Vanishing Half, how the lives of twin siblings are similar or different is perpetually fascinating to readers. From family sagas to social satire, some eerie and others profound, the following fiction featuring twins spans the globe and comes highly recommended: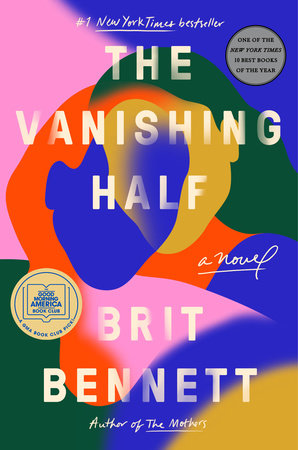 THE VANISHING HALF: A NOVEL by Brit Bennett
From The New York Times-bestselling author of The Mothers, a stunning new novel about twin sisters, inseparable as children, who ultimately choose to live in two very different worlds, one black and one white. Weaving together multiple strands and generations of this family, from the Deep South to California, from the 1950s to the 1990s, Brit Bennett produces a story that is at once a riveting, emotional family story and a brilliant exploration of the American history of passing.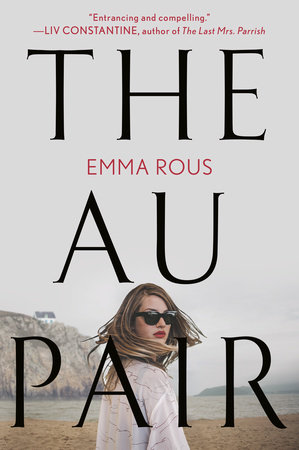 THE AU PAIR by Emma Rous
Seraphine Mayes and her twin brother, Danny, were born in the middle of summer at their family's estate on the Norfolk coast. Within hours of their birth, their mother threw herself from the cliffs, the au pair fled, and the village thrilled with whispers of dark cloaks, changelings, and the aloof couple who drew a young nanny into their inner circle. Now an adult, Seraphine mourns the recent death of her father. While going through his belongings, she uncovers a family photograph that raises dangerous questions. It was taken on the day the twins were born, and in the photo, their mother, surrounded by her husband and her young son, is smiling serenely and holding just one baby.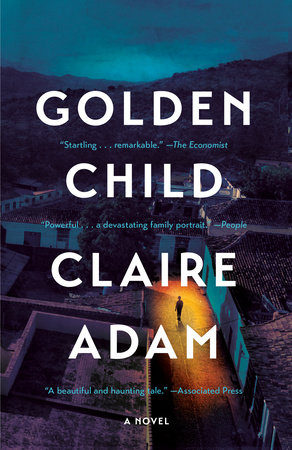 GOLDEN CHILD: A NOVEL by Claire Adam
Rural Trinidad: a brick house on stilts surrounded by bush; a family, quietly surviving, just trying to live a decent life. Clyde, the father, works long, exhausting shifts at the petroleum plant in southern Trinidad; Joy, his wife, looks after the home. Their two sons, thirteen years old, wake early every morning to travel to the capital, Port of Spain, for school. They are twins but nothing alike: Paul has always been considered odd, while Peter is widely believed to be a genius, destined for greatness.
When Paul goes walking in the bush one afternoon and doesn't come home, Clyde is forced to go looking for him, this child who has caused him endless trouble already, and who he has never really understood. And as the hours turn to days and Clyde begins to understand Paul's fate, his world shatters—leaving him faced with a decision no parent should ever have to make.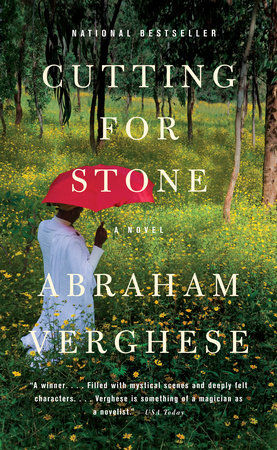 CUTTING FOR STONE by Abraham Verghese
Marion and Shiva Stone are twin brothers born of a secret union between a beautiful Indian nun and a brash British surgeon. Orphaned by their mother's death and their father's disappearance, bound together by a preternatural connection and a shared fascination with medicine, the twins come of age as Ethiopia hovers on the brink of revolution.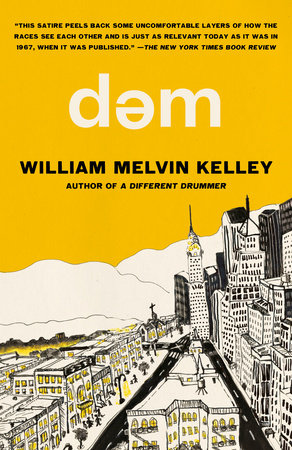 DEM by William Melvin Kelley
A searing, provocative satire by one of the most important African-American novelists of the twentieth century that lays bare the abiding racism and the legacy of slavery on the psyche of white America.
Mitchell Pierce's life irrevocably changes one day, when a young man appears at his apartment door to pick up the family's black maid, Opal, for a date. Cooley it turns out is not a stranger to the household. The twins that Tam is carrying are a result of superfecundation—the fertilization of two separate ova by two different males. So when one child is born black and the other white, Mitchell goes on a quest to find Cooley and make him take his baby.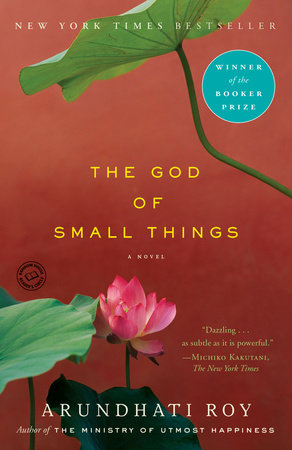 THE GOD OF SMALL THINGS: A NOVEL by Arundhati Roy
Arundhati Roy's lauded debut novel is a brilliantly plotted story of forbidden love and piercing political drama, centered on the tragic decline of an Indian family in the state of Kerala, India. There twins Rahel and Esthappen fashion a childhood for themselves in the shade of the wreck that is their family—their lonely, lovely mother Ammu, their blind grandmother Mammachi, their beloved uncle Chacko, their enemy Baby Kochamma, and the ghost of an imperial entomologist's moth (with unusually dense dorsal tufts). When their English cousin and her mother arrive on a Christmas visit, the twins learn that things can change in a day. That lives can twist into new, ugly shapes, even cease forever.
For more on these titles visit Twin Stories
---
There's a Book for That! is brought to you by Penguin Random House's Sales department. Please follow our Tumblr by clicking here—and share this link with your accounts: theresabookforthat.tumblr.com. Thank you!
Did you see something on the news or read about something on your commute? Perhaps you noticed something trending on Twitter? Did you think: "There's a book for that!"? Then please, send it our way at theresabookforthat@penguinrandomhouse.com
Posted: June 25, 2020