Friday Reads: Walking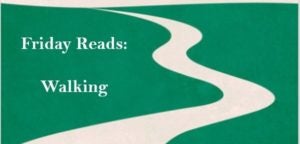 Above all, do not lose your desire to walk: every day I walk myself into a state of well-being and walk away from every illness.
—Søren Kierkegaard
The Penguin Random House Global Walk in NYC takes place today, Friday, June 14. This year's beneficiary is Barbershop Books. Developed in Harlem, Barbershop Books is a community-based program that creates child-friendly reading spaces in barbershops and provides early literacy training to barbers across America. We commend all who are walking the talk about nurturing young readers! Walking is always a healthy practice, be it contemplative, social, or for a good cause, and the following books will surely fascinate and inspire readers of all ages: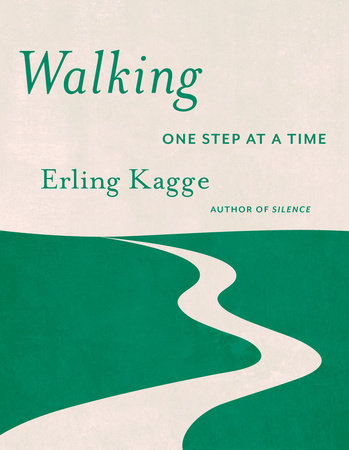 WALKING: ONE STEP AT A TIME by Erling Kagge, Becky L. Crook
Walking for Kagge is a natural accompaniment to creativity: the occasion for the unspoken dialogue of thinking. Walking is also the antidote to the speed at which we conduct our lives, to our insistence on rushing, on doing everything in a precipitous manner—walking is among the most radical things we can do.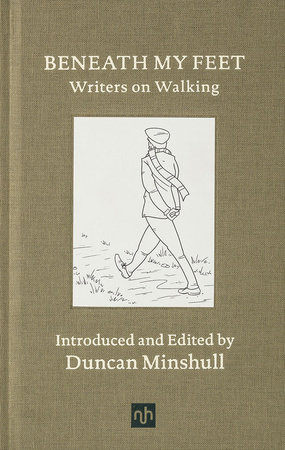 BENEATH MY FEET: WRITERS ON WALKING by Duncan Minshull
Walking and writing have always gone together. Think of the poets who walk out a rhythm for their lines and the novelists who put their characters on a path. Beneath My Feet: Writers on Walking rounds up the most memorable walker-writers from the 1700s to the modern day, from country hikers to urban strollers, from the rationalists to the truly outlandish. Follow in the footsteps of William Hazlitt, George Sand, Rebecca Solnit, Will Self, and dozens of others. Keep up with them—and be astonished.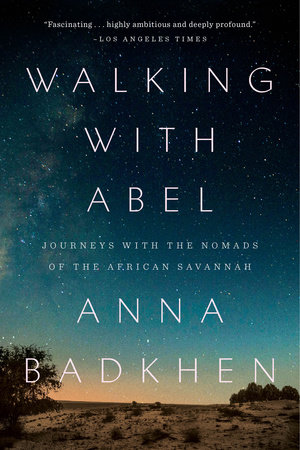 WALKING WITH ABEL: JOURNEYS WITH THE NOMADS OF THE AFRICAN SAVANNAH by Anna Badkhen
An intrepid journalist joins the planet's largest group of nomads on an annual migration that, like them, has endured for centuries.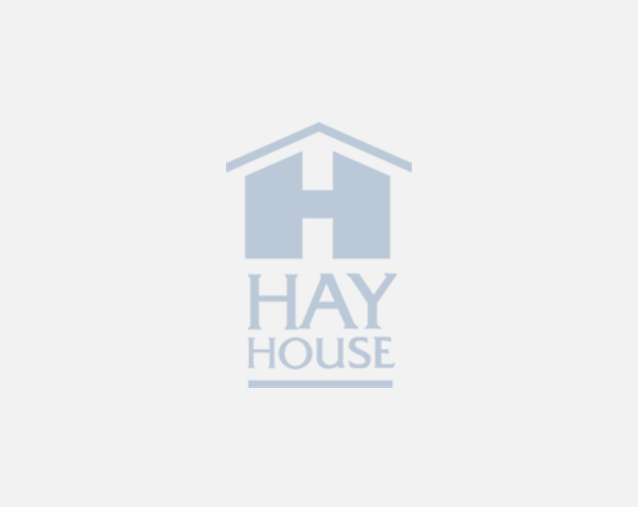 WALKING HOME: A PILGRIMAGE FROM HUMBLED TO HEALED by Sonia Choquette
In order to regain her spiritual footing after suffering a string of losses, spiritual teacher Sonia Choquette turned to the age-old practice of pilgrimage and set out to walk the legendary Camino de Santiago, an 820-kilometer trek over the Pyrenees and across northern Spain. In this riveting book, Sonia shares the intimate details of her grueling experience, as well as the unexpected moments of grace, humor, beauty, and companionship that supported her through her darkest hours.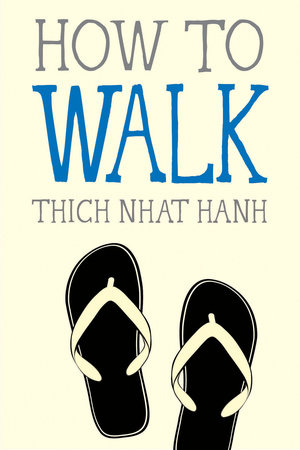 HOW TO WALK by Thich Nhat Hanh and Jason DeAntonis
Slow, concentrated walking while focusing on in- and out-breaths allows for a unique opportunity to be in the present. Thich Nhat Hanh shares amusing stories of the impact mindful walking has on both the walker and those who notice him, and shows how mindful walking can be a technique for diminishing depression, recapturing wonder, and expressing gratitude.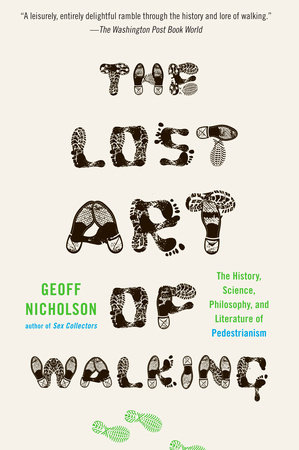 THE LOST ART OF WALKING: THE HISTORY, SCIENCE, AND LITERATURE OF PEDESTRIANISM by Geoff Nicholson
How we walk, where we walk, why we walk tells the world who and what we are. Whether it's once a day to the car, or for long weekend hikes, or as competition, or as art, walking is a profoundly universal aspect of what makes us humans, social creatures, and engaged with the world. Cultural commentator and Whitbread Prize-winning author Geoff Nicholson offers his fascinating, definitive, and personal ruminations on the literature, science, philosophy, art, and history of walking.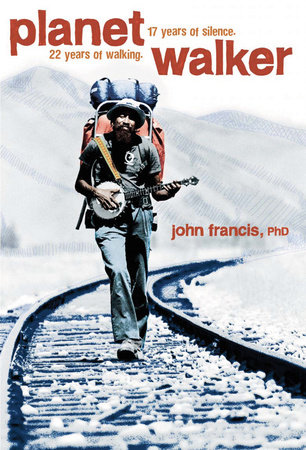 PLANETWALKER: 22 YEARS OF WALKING. 17 YEARS OF SILENCE by John Francis, Ph.D.
It began as a silent environmental protest, but as a young African-American man, walking across the country in the early 1970s, Francis' idea of "the environment" expanded beyond concern about pollution and loss of habitat to include how we humans treat each other and how we can better communicate and work together to benefit the earth.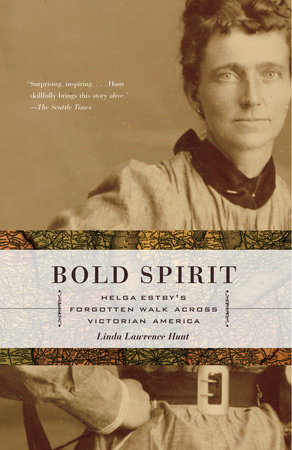 BOLD SPIRIT: HELGA ESTBY'S FORGOTTEN WALK ACROSS VICTORIAN AMERICA by Linda Lawrence Hunt
The gripping true story of Helga Estby, who crossed America on foot with her daughter in 1896 in the hopes of winning a $10,000 wager and saving her family's homestead.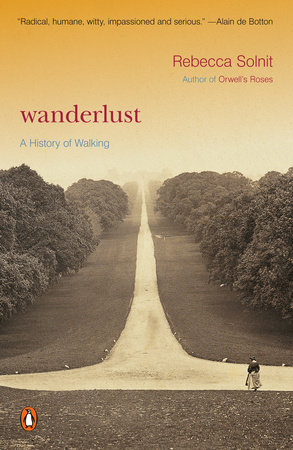 WANDERLUST: A HISTORY OF WALKING by Rebecca Solnit
In her passionate, thought provoking exploration of walking as a political and cultural activity, Solnit focuses on the walkers whose every day and extreme acts have shaped our culture, from philosophers to poets to mountaineers. She profiles some of the most significant walkers in history and fiction–from Wordsworth to Gary Snyder, from Jane Austen's Elizabeth Bennet to Andre Breton's Nadja–finding a profound relationship between walking and thinking and walking and culture. Solnit argues for the necessity of preserving the time and space in which to walk in our ever more car-dependent and accelerated world.
THE MAN WHO WALKED THROUGH TIME: THE STORY OF THE FIRST TRIP AFOOT THROUGH THE GRAND CANYON by Colin Fletcher
The remarkable classic of nature writing by the first man ever to have walked the entire length of the Grand Canyon.
FOR YOUNGER READERS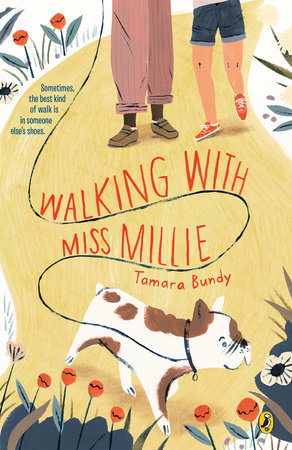 WALKING WITH MISS MILLIE by Tamara Bundy
A poignant and unforgettable middle-grade debut about the friendship between a young white girl and her elderly black neighbor in the 1960s south. Perfect for fans of One Crazy Summer.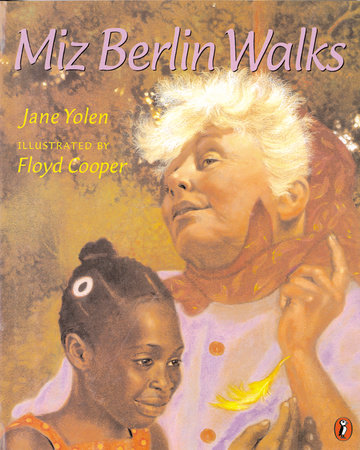 MIZ BERLIN WALKS by Jane Yolen; Illustrated by Floyd Cooper
Every evening, old as she is, Miz Berlin walks down the long block, past Mary Louise's house, talking to herself. One day Mary Louise catches up to Miz Berlin and walks with her. She is spellbound by the stories the old woman tells: block-long stories and two-day stories about how she caught crawdaddies the day the sky rained feathers, or about the day the flood rose right to her front door. Now every evening, Mary Louise walks with Miz Berlin, then runs on home, stuffed full of her own stories to tell.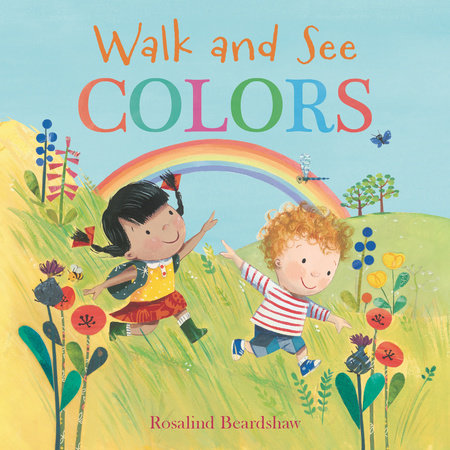 WALK AND SEE: COLORS by Rosalind Beardshaw (a Nosy Crow book)
This elegant board book takes very young readers on a journey to explore the colors of the rainbow. The talented Rosalind Beardshaw's beautiful illustrations and visual storytelling follow two children on a summer walk through the countryside, bringing a narrative feel to this simple book for very young readers. The third in a series of seasonal concept books, this is a board book to visit again and again.
For more information on these and other books about the topic visit Walking
---
There's a Book for That! is brought to you by Penguin Random House's Sales department. Please follow our Tumblr by clicking here—and share this link with your accounts: theresabookforthat.tumblr.com. Thank you!
Did you see something on the news or read about something on your commute? Perhaps you noticed something trending on Twitter? Did you think: "There's a book for that!"? Then please, send it our way at theresabookforthat@penguinrandomhouse.com
Posted: June 14, 2019