Friday Reads: Walter Dean Myers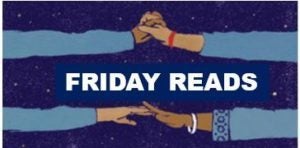 This week The Walter Dean Myers Award for Outstanding Children's Literature was announced. Named​ ​for​ ​prolific​ ​children's​ ​and young​ ​adult​ ​author​ ​Walter​ ​Dean​ ​Myers​ ​(1937-2014), "The​ ​Walter​" ​awards ​honor​ ​Myers'​ ​memory and literary legacy. A two-time Newbery Award winner, Walter Dean Myers​ ​was​ ​the​ ​third​ ​National​ ​Ambassador for​ ​Young​ ​People's​ ​Literature,​ ​appointed​ ​in​ ​2012​ ​by​ ​the​ ​Library​ ​of​ ​Congress.​ ​He​ ​was​ ​a​ ​champion of​ ​diversity​ ​in​ ​children's​ ​books.​ ​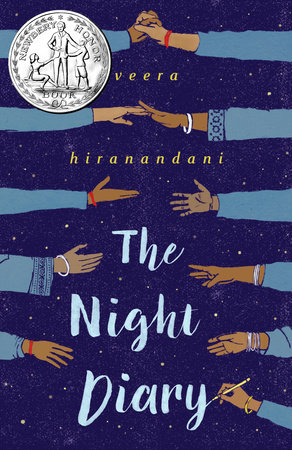 THE NIGHT DIARY by Veera Hiranandani
2019 Walter Honor Book for Young Readers
It's 1947, and India, newly independent of British rule, has been separated into two countries: Pakistan and India. The divide has created much tension between Hindus and Muslims, and hundreds of thousands are killed crossing borders.
Half-Muslim, half-Hindu twelve-year-old Nisha doesn't know where she belongs, or what her country is anymore. When Papa decides it's too dangerous to stay in what is now Pakistan, Nisha and her family become refugees and embark first by train but later on foot to reach her new home. The journey is long, difficult, and dangerous, and after losing her mother as a baby, Nisha can't imagine losing her homeland, too. But even if her country has been ripped apart, Nisha still believes in the possibility of putting herself back together.
Told through Nisha's letters to her mother, The Night Diary is a heartfelt story of one girl's search for home, for her own identity…and for a hopeful future.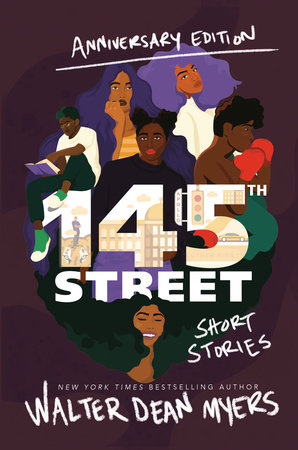 145TH STREET: SHORT STORIES by Walter Dean Myers
An ALA-YALSA Best Book for Young Adults
The first week of his senior year, everything changed. That's when Mack met Kitty. She hadn't finished the sonnet she wrote for him, but she had finished Mack. From that minute on, he was stupid in love.
145th Street is a wrenchingly honest collection of stories set on one block of 145th Street.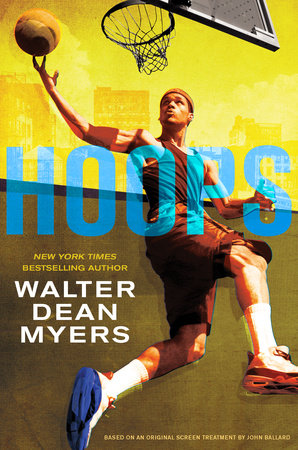 HOOPS by Walter Dean Myers, John Ballard
An ALA-YALSA Best Book for Young Adults
All eyes are on seventeen-year-old Lonnie Jackson while he practices with his team for a city-wide basketball Tournament of Champions. His coach, Cal, knows Lonnie has what it takes to be a pro basketball player, but warns him about giving in to the pressure. Cal knows because he, too, once had the chance—but sold out.
As the tournament nears, Lonnie learns that some heavy bettors want Cal to keep him on the bench so that the team will lose the championship. As the last seconds of the game tick away, Lonnie and Cal must make a decision. Are they willing to blow the chance of a lifetime?
Includes a Q&A with Walter Dean Myers and a Q&A with "Hoops" screenwriter John Ballard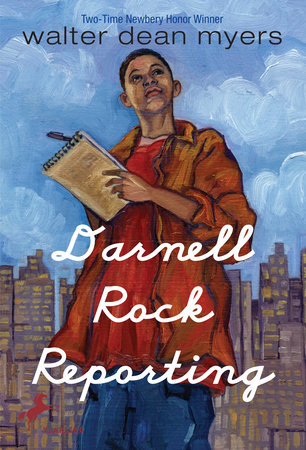 DARNELL ROCK REPORTING by Walter Dean Myers
Darnell Rock is not the kind of kid who volunteers to write for the newspaper—it sounds too much like homework. But this is Darnell's last chance to pull himself together and make a positive contribution to his school. At first, Darnell would rather be hanging out with his sister and his friends. But soon he gets interested in the Oakdale Gazette. Much to his surprise, Darnell discovers that people pay attention to the words he writes. Before he knows it, Darnell changes from a kid who can't do anything right to a person who can make a difference.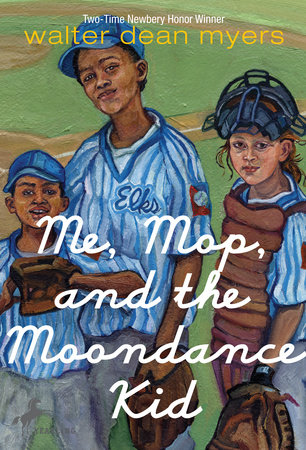 ME, MOP, AND THE MOONDANCE KID by Walter Dean Myers
An ALA Notable Children's Book from the award-winning author of Monster in which "wit, sensitivity, and insight [are combined] to create this funny, fast-paced story about three orphaned children and the Elks, a Little League baseball team" (Publishers Weekly).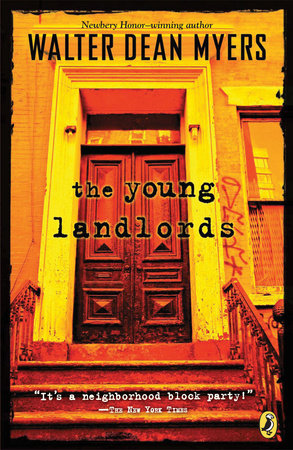 THE YOUNG LANDLORDS by Walter Dean Myers
If you were looking for a real ghetto dump, you couldn't beat The Stratford Arms. There was Askia Ben Kenobi throwing karate chops upstairs, Petey Darden making booze downstairs, and Mrs. Brown grieving for Jack Johnson, who'd died for the third time in a month—and not a rent payer in the bunch. Still, when Paul Williams and the Action Group got the Arms for one dollar, they thought they had it made. But when their friend Chris was arrested for stealing stereos and Dean's dog started biting fire hydrants and Gloria started kissing, being a landlord turned out to be a lot more work than being a kid.
See the full list of winners and honorees here:
To learn more about these and related books visit Walter
---
There's a Book for That! is brought to you by Penguin Random House's Sales department. Please follow our Tumblr by clicking here—and share this link with your accounts: theresabookforthat.tumblr.com. Thank you!
Posted: January 18, 2019