Friday Reads: Witch Lit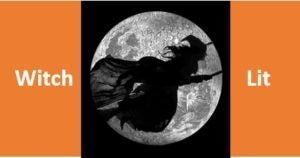 Something witchy this way comes…
In the spirit of Halloween we've gathered a coven of books which are sure to cast a spell on you this weekend!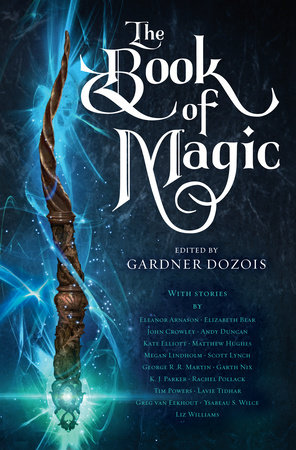 THE BOOK OF MAGIC: A COLLECTION OF STORIES edited by Gardner Dozois
An anthology celebrating the witches and sorcerers of epic fantasy!
In these pages, seventeen of today's top fantasy writers—including George R. R. Martin, Scott Lynch, Megan Lindholm, and many more—cast wondrous spells that thrillingly evoke the mysterious, awesome, and at times downright terrifying worlds where magic reigns supreme: worlds as far away as forever…and as near as next door.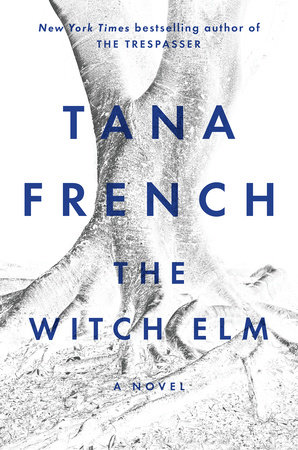 THE WITCH ELM: A NOVEL by Tana French
This spellbinding standalone from one of the best suspense writers working today introduces readers to Toby, a happy-go-lucky charmer who has dodged a scrape at work and is celebrating with friends when the night takes a turn that will change his life: He surprises two burglars who beat him and leave him for dead. Struggling to recover from his injuries, beginning to understand that he might never be the same man again, he takes refuge at his family's ancestral home to care for his dying uncle Hugo. Then a skull is found in the trunk of an elm tree in the garden – and as detectives close in, Toby is forced to face the possibility that his past may not be what he has always believed.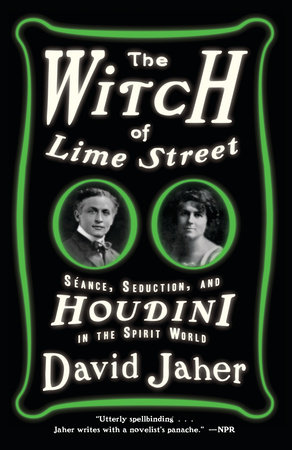 THE WITCH OF LIME STREET: SÉANCE, SEDUCTION, AND HOUDINI IN THE SPIRIT WORLD by David Jaher
History comes alive in this textured account of the rivalry between Harry Houdini and the so-called Witch of Lime Street, their iconic lives intersecting at a time when science was on the verge of embracing the paranormal. David Jaher's extraordinary debut culminates in the showdown between Houdini, a relentless unmasker of charlatans, and Margery, the nation's most credible spirit medium. The Witch of Lime Street returns us to an oft-mythologized era to deepen our understanding of its history, all while igniting our imagination to engage with the timeless question: Is there life after death?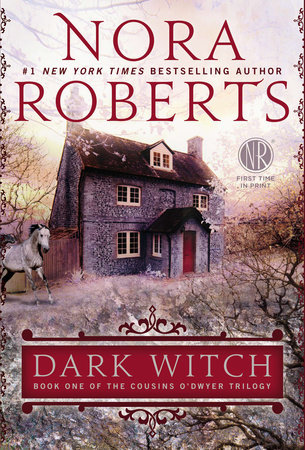 DARK WITCH: BOOK ONE OF THE COUSINS O'DWYER TRILOGY by Nora Roberts
With indifferent parents, Iona Sheehan grew up craving devotion and acceptance. From her maternal grandmother, she learned where to find both: a land of lush forests, dazzling lakes, and centuries-old legends. Ireland. County Mayo, to be exact. Where her ancestors' blood and magic have flowed through generations—and where her destiny awaits. But nothing is as it seems. An ancient evil has wound its way around Iona's family tree and must be defeated. Family and friends will fight with each other and for each other to keep the promise of hope—and love—alive…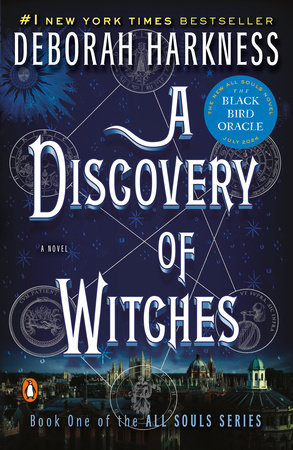 A DISCOVERY OF WITCHES: A NOVEL by Deborah Harkness
Book one of the New York Times–bestselling All Souls trilogy—"a wonderfully imaginative grown-up fantasy with all the magic of Harry Potter and Twilight" (People)
Deborah Harkness's sparkling debut, A Discovery of Witches, galvanized fans around the world. In this tale of passion and obsession, Diana Bishop, a young scholar and a descendant of witches, discovers a long-lost and enchanted alchemical manuscript.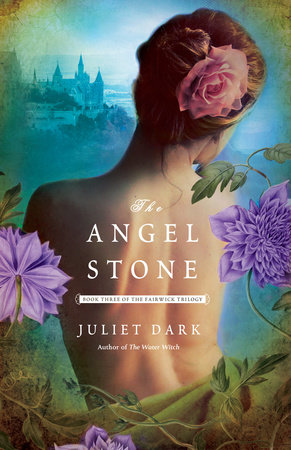 THE ANGEL STONE: A NOVEL by Juliet Dark
A can't-miss read for fans of Deborah Harkness and Karen Marie Moning, The Angel Stone weaves a tale of ancient folklore and thrilling fantasy with a passionate love story that transcends time.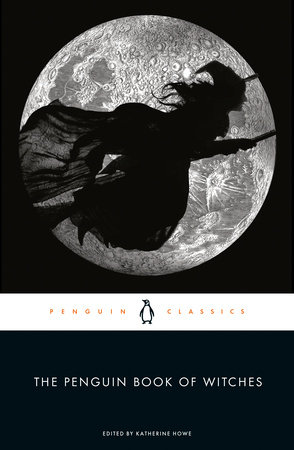 THE PENGUIN BOOK OF WITCHES edited by Katherine Howe
Chilling real-life accounts of witches, from medieval Europe through colonial America, compiled by the New York Times bestselling author of The Physick Book of Deliverance Dane and Conversion.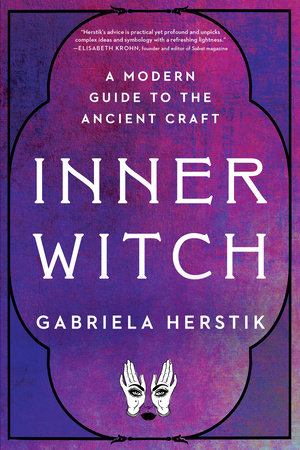 INNER WITCH: A MODERN GUIDE TO THE ANCIENT CRAFT by Gabriela Herstik
In these uncertain times, witchcraft, astrology, tarot, crystals, and similar practices are seeing a massive resurgence, especially among young women, as part of their self-care and mindfulness routines. Gabriela helps readers take back their power while connecting to something larger than themselves.
Whether the reader is looking to connect with her green thumb, banish negative energies, balance her chakras, energetically fight the patriarchy, or revitalize her sense of self, Inner Witch has something to offer.
FOR YOUNGER READERS
HALF BAD by Sally Green
In modern-day England, witches live alongside humans: White witches, who are good; Black witches, who are evil; and sixteen-year-old Nathan, who is both. Nathan's father is the world's most powerful and cruel Black witch, and his mother is dead. He is hunted from all sides. Trapped in a cage, beaten and handcuffed, Nathan must escape before his seventeenth birthday, at which point he will receive three gifts from his father and come into his own as a witch—or else he will die. But how can Nathan find his father when his every action is tracked, when there is no one safe to trust—not even family, not even the girl he loves?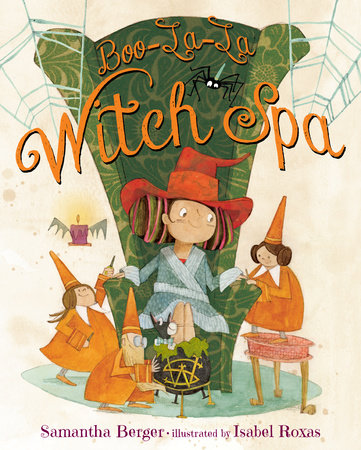 BOO-LA-LA WITCH SPA by Samantha Berger, Isabel Roxas
Halloween is the most important day of the year for any witch. So when the holiday ends and the witches are tired from tricking and treating, they all head to the fa-boo Witch Spa. Here they indulge in Bat-Whisker Tea, Broom Bristle Facials, and other spooky spa goodies. A trip to the Witch Spa is sure to make any witch or warlock feel refreshed, revived, and positively revolting. Charming illustrations, clever rhymes, and silly spa treatments make this a fun Halloween book with mega mom appeal.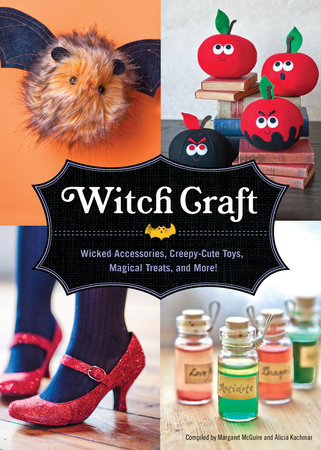 WITCH CRAFT: WICKED ACCESSORIES, CREEPY-CUTE TOYS, MAGICAL TREATS, AND MORE! by Margaret Mcguire, Alicia Kachmar
Double, double, toil and trouble!
The instructions in Witch Craft will help you conjure up 25 totally wicked treasures—everything from vampire bite necklaces to graveyard cupcakes. You'll also find tips and tricks for transforming found objects and everyday items into wonderfully witchy treats.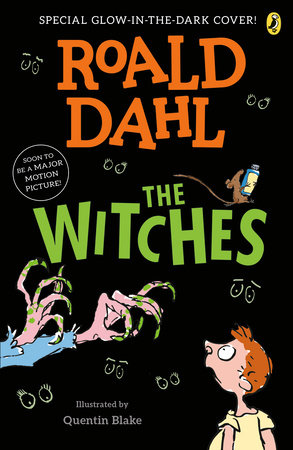 THE WITCHES by Roald Dahl
This is not a fairy tale. This is about real witches. Grandmamma loves to tell about witches. Real witches are the most dangerous of all living creatures on earth. There's nothing they hate so much as children, and they work all kinds of terrifying spells to get rid of them. Her grandson listens closely to Grandmamma's stories—but nothing can prepare him for the day he comes face-to-face with The Grand High Witch herself!
For more on these and related titles visit Witchy Lit
---
There's a Book for That! is brought to you by Penguin Random House's Sales department. Please follow our Tumblr by clicking here—and share this link with your accounts: theresabookforthat.tumblr.com. Thank you!
Did you see something on the news or read about something on your commute? Perhaps you noticed something trending on Twitter? Did you think: "There's a book for that!"? Then please, send it our way at theresabookforthat@penguinrandomhouse.com
Posted: October 26, 2018