Friday Reads: World Bee Day!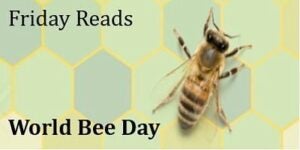 "One can no more approach people without love than one can approach bees without care. Such is the quality of bees…"
― Leo Tolstoy
What's the buzz about? Bees! Today, May 20,, is World Bee Day. Not only are bees necessary to our ecosystem – they are fascinating insects to learn and read about. For more than honey, we need our bee population to thrive and recommend the following books for your to bee read list!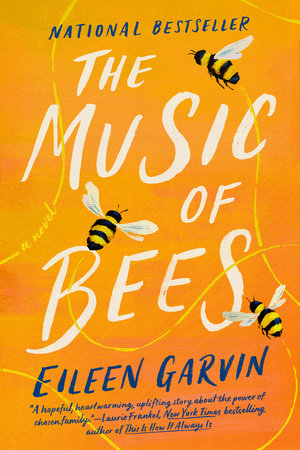 THE MUSIC OF BEES: A NOVEL by Eileen Garvin
A GMA Buzz pick, Indie Next pick, LibraryReads pick, and PNBA regional bestseller, this heartwarming debut novel for readers of Eleanor Oliphant is Completely Fine follows three lonely strangers in a rural Oregon town, each working through grief and life's curveballs, who are brought together by happenstance on a local honeybee farm where they find surprising friendship, healing–and maybe even a second chance–just when they least expect it.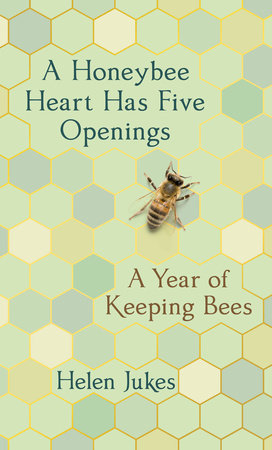 A HONEYBEE HEART HAS FIVE OPENINGS: A YEAR OF KEEPING BEES by Helen Jukes
An inspiring, up-close portrait of tending to a honeybee hive—a year of living dangerously—watching and capturing the wondrous, complex universe of honeybees and learning an altogether different way of being in the world.
"As strange, beautiful, and unexpected, as precise and exquisite in its movings as bees in a hive. I loved it."—Helen Macdonald, author of H Is for Hawk
THE BEE-FRIENDLY GARDEN: DESIGN AN ABUNDANT, FLOWER-FILLED YARD THAT NURTURES BEES AND SUPPORTS BIODIVERSITY by Kate Frey, Gretchen LeBuhn, Leslie Lindell
With this lavishly illustrated guide, gardeners can create a stunningly colorful, vibrant, healthy, productive garden that helps not only the threatened honeybee, but the many lesser-known, amazing native bees as well.
BEE PEOPLE AND THE BUGS THEY LOVE by Frank Mortimer
Certified master beekeeper and president of the Northeast NJ Beekeepers Association, Frank Mortimer, chronicles the adventures and comedic misfortunes of beekeeping in a funny, noble odyssey into the fantastic, complex world of bees and their human custodians.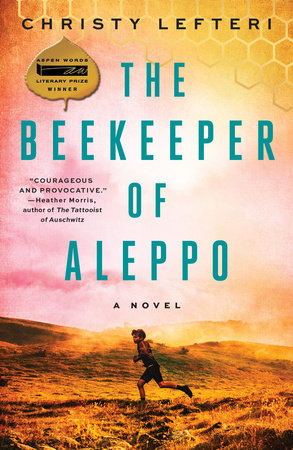 THE BEEKEEPER OF ALEPPO: A NOVEL by Christy Lefteri
Finalist for The Dayton Literary Peace Prize
This unforgettable novel puts human faces on the Syrian war with the immigrant story of a beekeeper, his wife, and the triumph of spirit when the world becomes unrecognizable. Moving, intimate, and beautifully written, The Beekeeper of Aleppo is a book for our times: a novel that at once reminds us that the most peaceful and ordinary lives can be utterly upended in unimaginable ways and brings a journey in faraway lands close to home, never to be forgotten.
HONEY AND VENOM: CONFESSIONS OF AN URBAN BEEKEEPER by Andrew Coté
A year in the life of New York City's premier beekeeper, who charmingly chronicles his adventures and the quirky personalities he encounters while spreading his infinite knowledge of and passion for the remarkable honey bee. For Coté, a fourth-generation beekeeper, this is a family tradition, and this personal significance pervades his celebration of the romance and mystery of bees, their honey, and the beekeepers whose lives revolve around these most magical creatures.
FOR YOUNGER READERS: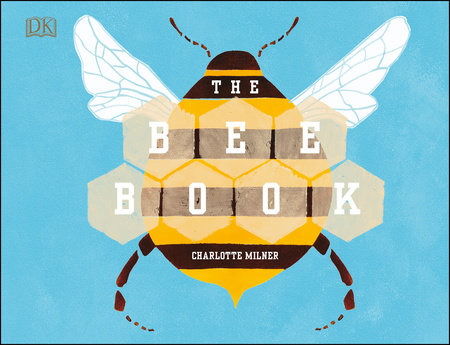 THE BEE BOOK by Charlotte Milner
Discover more about our fuzzy little insect friends with award-winning author and illustrator Charlotte Milner. The perfect introduction to bee conservation for little ones. Learn all about the beautiful world of bees and their adventure from flower to flower. You'll find out just how much they matter, why they are declining, and what we can do to help in this adorable kids' book.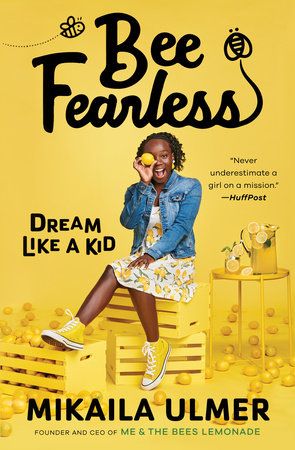 BEE FEARLESS: DREAM LIKE A KID by Mikaila Ulmer
When Mikaila Ulmer was four, she was stung by a bee—twice in one week. She was terrified of going outside, so her parents encouraged her to learn more about bees so she wouldn't be afraid. It worked. Mikaila didn't just learn what an important role bees play in our ecosystem, but she also learned bees are endangered, and set out to save them. Me & the Bees Lemonade was born. Now she sells her lemonade across the country. From meetings with Fortune 500 CEOs, to securing a deal on Shark Tank, to even visiting the Obama White House, Mikaila's lemonade and passion for bee conservation have taken her far.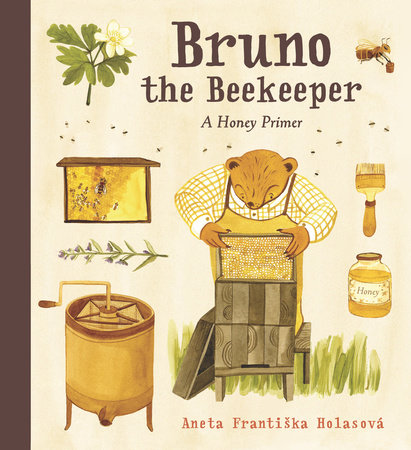 BRUNO THE BEEKEEPER: A HONEY PRIMER by Aneta Frantiska Holasová
Follow a beekeeping bear through the seasons—and learn about the life cycle and ecology of bees—in this folksy step-by-step guide to caring for hives and harvesting honey.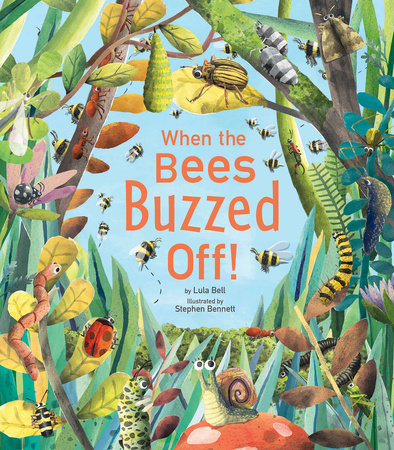 WHEN THE BEES BUZZED OFF! by Lula Bell; Illustrated by Stephen Bennett
Uh-oh! The bees have buzzed off, and all the other insects are in a pickle. Who will pollinate the trees and flowers? It's up to three brave bugs—and one very grumpy snail—to bring those buzzy bees back! A lift-the-flap adventure story, filled with fascinating facts about bees!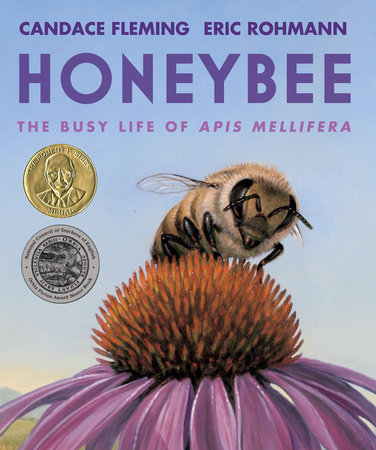 HONEYBEE: THE BUSY LIFE OF APIS MELLIFERA by Candace Fleming; Illustrated by Eric Rohmann
A New York Public Library Best Book of the Year
Take to the sky with Apis, one honeybee, as she embarks on her journey through life!
A tiny honeybee emerges through the wax cap of her cell. Driven to protect and take care of her hive, she cleans the nursery and feeds the larvae and the queen. But is she strong enough to fly? Not yet!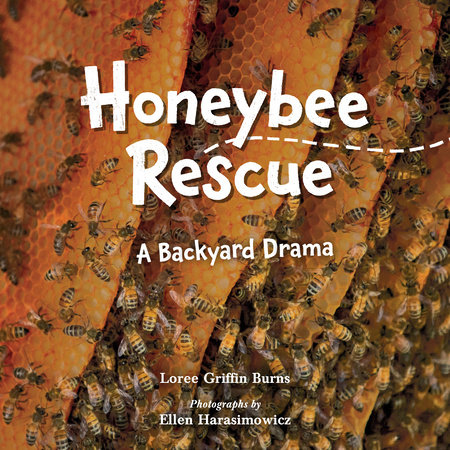 HONEYBEE RESCUE: A BACKYARD DRAMA by Loree Griffin Burns; Illustrated by Ellen Harasimowicz
Follow honeybee rescuer Mr. Nelson as he expertly removes a colony of bees from Mr. Connery's barn (with a vacuum!) and helps it relocate back to a hive. Photographs of Mr.Nelson's relocation of the colony help bring the honeybee rescue to life.
For more on these bee books and related titles, visit the collection Bee Books
---
There's a Book for That! is brought to you by Penguin Random House's Sales department. Please follow our Tumblr by clicking here—and share this link with your accounts: theresabookforthat.tumblr.com. Thank you!
Did you see something on the news or read about something on your commute? Perhaps you noticed something trending on Twitter? Did you think: "There's a book for that!"? Then please, send it our way at theresabookforthat@penguinrandomhouse.com
Posted: May 20, 2022