Friday Reads: Writers on Writing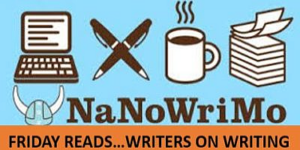 "If there's a book that you want to read, but it hasn't been written yet, then you must write it. " – Toni Morrison
November is National Novel Writing Month. NaNoWriMo is a nonprofit organization that began in 1999 with the simple idea that writers commit to write at least 50,000 words of their novel over 30 days. To add encouragement we offer the following brilliant books on writing from some of our most revered authors: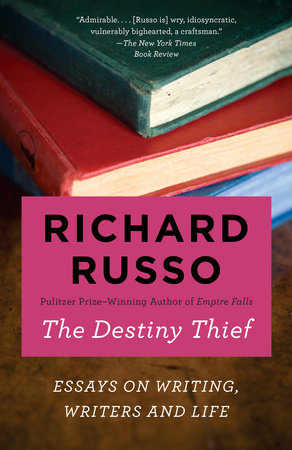 THE DESTINY THIEF: ESSAYS ON WRITING, WRITERS AND LIFE by Richard Russo
In each of the pieces collected here, Russo considers the unexpected turns of the creative life. From his grandfather's years cutting gloves to his own teenage dreams of rock stardom; from his first college teaching jobs to his dazzling reads of Dickens and Twain; from the roots of his famous novels to his journey accompanying a dear friend—the writer Jennifer Finney Boylan—as she pursued gender reassignment surgery, The Destiny Thief powerfully reveals the inner workings of one of America's most beloved authors.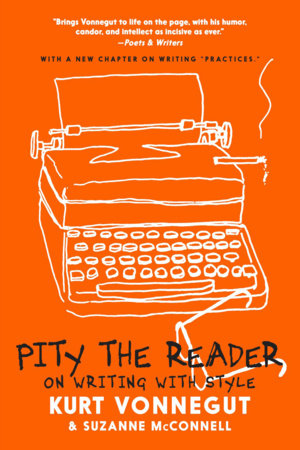 PITY THE READER: ON WRITING WITH STYLE by Kurt Vonnegut, Suzanne McConnell
Kurt Vonnegut used to like to say, "Practicing an art form is a way to grow your soul." He would screw up his lips into a prune face after he said this because of how important he believed this idea to be. Pity the Reader is the very embodiment of that idea, a book about writing and life and why the two go together. It turns out he was generous to a fault about students' writing, idiosyncratic, a bit tortured and always creative as a teacher, and here in this book that portrait becomes our gateway into getting to know Kurt Vonnegut better than we ever have before as a human being.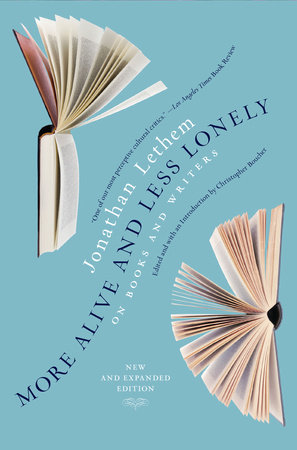 MORE ALIVE AND LESS LONELY: ON BOOKS AND WRITERS by Jonathan Lethem, Christopher Boucher
More Alive and Less Lonely collects over a decade of Jonathan Lethem's finest writing on writing, with new and previously unpublished material, including: impassioned appreciations of forgotten writers and overlooked books, razor-sharp critical essays, and personal accounts of his most extraordinary literary encounters and discoveries.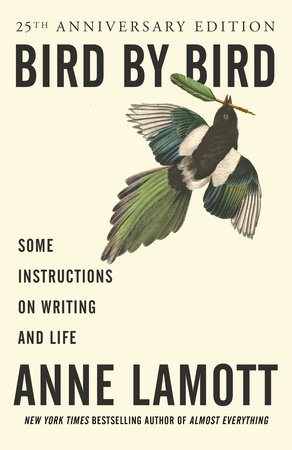 BIRD BY BIRD: SOME INSTRUCTIONS ON WRITING AND LIFE by Anne Lamott
Bird by Bird is a modern classic. Scribes and scribblers of all ages and abilities have been inspired by Anne Lamott's hilarious, big-hearted, homespun advice. Advice that begins with the simple words of wisdom passed down from Anne's father—also a writer—in the iconic passage that gives the book its title:
"Thirty years ago my older brother, who was ten years old at the time, was trying to get a report on birds written that he'd had three months to write. It was due the next day. We were out at our family cabin in Bolinas, and he was at the kitchen table close to tears, surrounded by binder paper and pencils and unopened books on birds, immobilized by the hugeness of the task ahead. Then my father sat down beside him, put his arm around my brother's shoulder, and said, 'Bird by bird, buddy. Just take it bird by bird.'"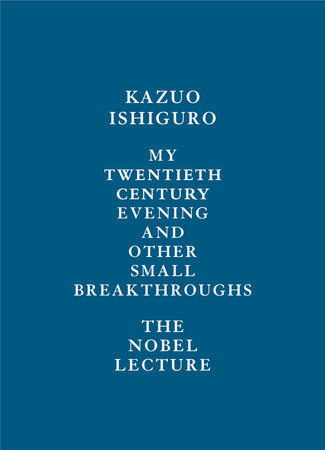 MY TWENTIETH CENTURY EVENING AND OTHER SMALL BREAKTHROUGHS: THE NOBEL LECTURE by Kazuo Ishiguro
Here is an enduring work on writing and becoming a writer, by one of the most accomplished novelists of our generation. In their announcement of the 2017 Nobel Prize in Literature, the Swedish Academy recognized the emotional force of Kazuo Ishiguro's fiction and his mastery at uncovering our illusory sense of connection with the world. In the eloquent and candid lecture he delivered upon accepting the award, Ishiguro reflects on the way he was shaped by his upbringing, and on the turning points in his career—"small scruffy moments . . . quiet, private sparks of revelation"—that made him the writer he is today.
For more on these and related books visit Writers on Writing
---
There's a Book for That! is brought to you by Penguin Random House's Sales department. Please follow our Tumblr by clicking here—and share this link with your accounts: theresabookforthat.tumblr.com. Thank you!
Did you see something on the news or read about something on your commute? Perhaps you noticed something trending on Twitter? Did you think: "There's a book for that!"? Then please, send it our way at theresabookforthat@penguinrandomhouse.com
Posted: November 6, 2020