Friday Reads: Young Readers' Adaptations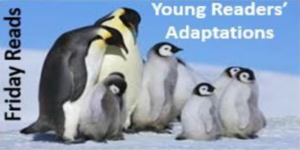 This week, Michelle Obama's phenomenal memoir BECOMING was published as a young readers adaptation. Of all the words that have taken on new meaning in the pandemic, "adaptation" is surely among them. In a time where families are reading and working side-by-side like never before, the following nonfiction adaptations make for great supplemental material for students, discussions for inter-generational book clubs, or should simply satisfy the curious reader who wants to read what the adults are talking about.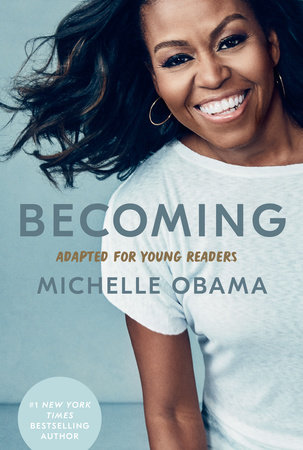 BECOMING: ADAPTED FOR YOUNG READERS by Michelle Obama
Michelle Robinson was born on the South Side of Chicago. From her modest beginnings, she would become Michelle Obama, the inspiring and powerful First Lady of the United States, when her husband, Barack Obama, was elected the forty-fourth president. They would be the first Black First Family in the White House and serve the country for two terms. Most important, this volume for young people is an honest and fascinating account of Michelle Obama's life led by example. She shares her views on how all young people can help themselves as well as help others, no matter their status in life. She asks readers to realize that no one is perfect, and that the process of becoming is what matters, as finding yourself is ever evolving. In telling her story with boldness, she asks young readers: Who are you, and what do you want to become?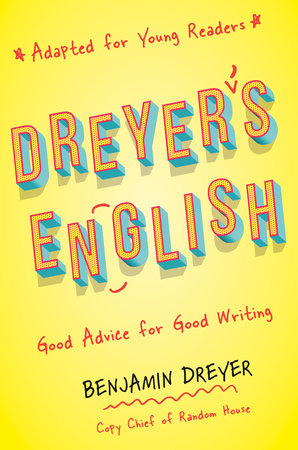 DREYER'S ENGLISH: GOOD ADVICE FOR GOOD WRITING by Benjamin Dreyer
Adapted from the New York Times bestseller by Random House's longtime copy chief, this informative and witty guide to writing and grammar, written especially for a younger audience, entertains as well as instructs.Full of advice, insider wisdom, and fascinating facts, this book will prove to be invaluable to anyone who wants to be confident in their writing skills, or anyone who enjoys the power of language. Explored throughout are the mysteries of using punctuation, word choice decisions, and more, presented in a clear, concise and accessible manner made fun!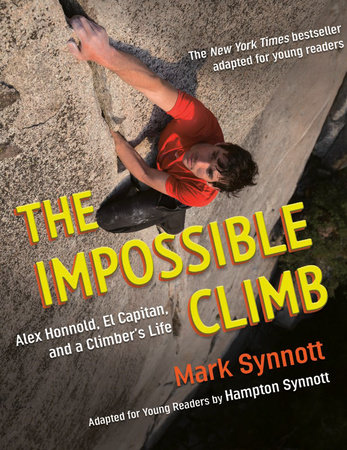 THE IMPOSSIBLE CLIMB: ALEX HONNOLD, EL CAPITAN, AND A CLIMBER'S LIFE by Mark Synnott, Hampton Synnott
On June 3, 2017, as seen in the Oscar-winning documentary "Free Solo", Alex Honnold achieved what most had written off as unattainable: a 3,000-foot vertical climb of El Capitan in Yosemite National Park, without a rope or harness. Now adapted for middle grade readers, The Impossible Climb tells the gripping story of how a quiet kid from Sacramento, California, grew up to capture the attention of the entire globe by redefining the limits of human potential through hard work, discipline, and a deep respect for the natural world.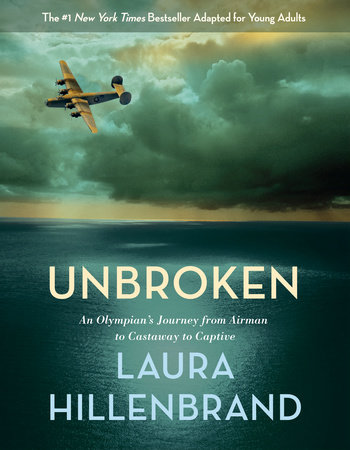 UNBROKEN: AN OLYMPIAN'S JOURNEY FROM AIRMAN TO CASTAWAY TO CAPTIVE by Laura Hillenbrand
"This adaptation of Hillenbrand's adult bestseller is highly dramatic and exciting, as well as painful to read as it lays bare man's hellish inhumanity to man."—Booklist, STARRED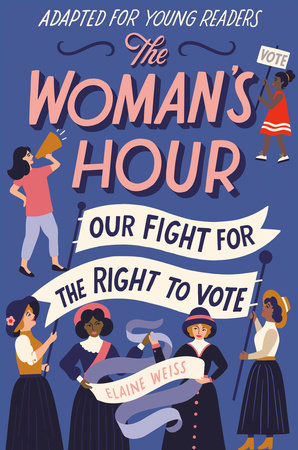 THE WOMAN'S HOUR: OUR FIGHT FOR THE RIGHT TO VOTE by Elaine Weiss
This adaptation of the book Hillary Clinton calls "a page-turning drama and an inspiration" will spark the attention of young readers and teach them about activism, civil rights, and the fight for women's suffrage—published in time for the 100th anniversary of the ratification of the Nineteenth Amendment. Includes an eight-page photo insert!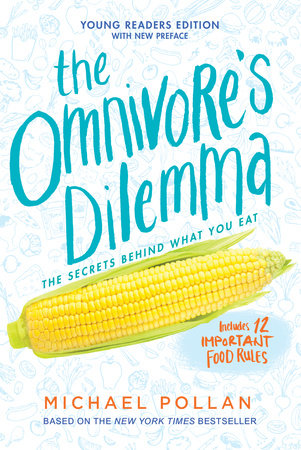 THE OMNIVORE'S DILEMMA by Michael Pollan
In a smart, compelling format with updated facts, plenty of photos, graphs, and visuals, as well as a new afterword and back matter, The Omnivore's Dilemma serves up a bold message to the generation that needs it most: It's time to take charge of our national eating habits—and it starts with you.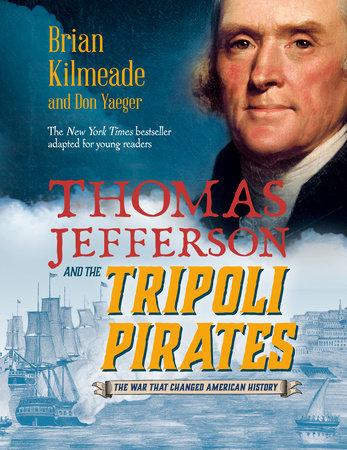 THOMAS JEFFERSON AND THE TRIPOLI PIRATES: THE WAR THAT CHANGED AMERICAN HISTORY by Brian Kilmeade, Don Yaeger
A page-turning middle-grade adaptation of the New York Times bestseller about how a newly independent nation was challenged by foreign powers and what happened when America's third president decided to stand up to intimidation. Vivid and accessible, it features an exclusive new introduction, extensive back matter, and eye-catching art throughout. Chronicling a crucial moment in American history, this historical thriller will excite and inspire the next generation of patriots.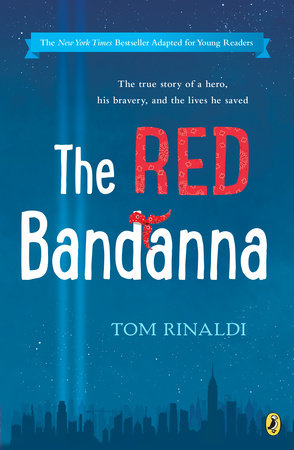 THE RED BANDANNA by Tom Rinaldi
Winner of the Christopher Award
An ILA-CBC Children's Choices Book
A NCSS-CBC Notable Social Studies Book
Welles Crowther did not see himself as hero. He was just an ordinary kid who played sports, volunteered at his local fire department, and eventually headed off to college and then Wall Street to start a career. Throughout it all, he always kept a red bandanna in his pocket, a gift from his father. On September 11, 2001, Welles was working on the 104th floor of the South Tower of the World Trade Center when the Twin Towers were attacked. That day, Welles made a fearless choice and in doing so, saved many lives. Award-winning ESPN reporter Tom Rinaldi brings Welles's inspirational story of selflessness and compassion to life in this accessible young readers' adaptation of his New York Times bestselling book. This powerful story of making a difference through our actions is perfect for helping the post-9/11 generation understand the meaning of this historic day through the eyes of one young man.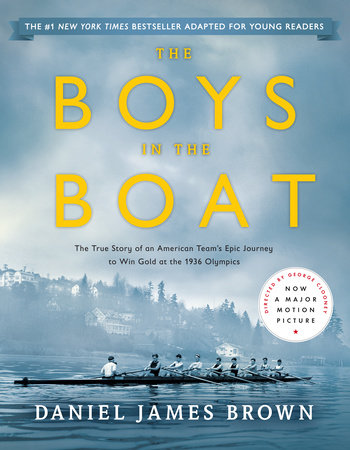 THE BOYS IN THE BOAT: THE TRUE STORY OF AN AMERICAN TEAM'S EPIC JOURNEY TO WIN GOLD AT THE 1936 OLYMPICS by Daniel James Brown
Inspiration for the PBS American Experience Documentary 'The Boys of '36'
The #1 New York Times bestseller freshly adapted for the next generation, now with brand new content including an author Q&A and never-before-seen photographs. At the center of the tale is Joe Rantz, a teenager without family or prospects, whose personal quest captures the spirit of his generation—the generation that would prove in the coming years that the Nazis could not prevail over American determination and optimism.
For more on these and many other excellent titles adapted for young readers, visit Young Readers' Adaptations
---
There's a Book for That! is brought to you by Penguin Random House's Sales department. Please follow our Tumblr by clicking here—and share this link with your accounts: theresabookforthat.tumblr.com. Thank you!
Did you see something on the news or read about something on your commute? Perhaps you noticed something trending on Twitter? Did you think: "There's a book for that!"? Then please, send it our way at theresabookforthat@penguinrandomhouse.com
Posted: March 5, 2021