#FridayReads: Literary Bad Dads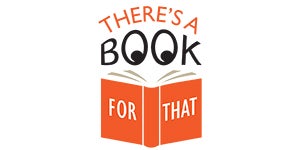 This Sunday we celebrate fathers. Dad is always there to lend a hand, provide much needed advice, and loves you unconditionally. But what if he's not? Maybe you always sought that Hallmark relationship, never to find it. Or, perhaps, you are sick to death of sappy cards, or completely unrelatable Hollywood interpretations of what a father should be. This week, we've collected a list of literary bad dads, from despicable and cruel to murderous and vengeful, here are some of the worst fathers in fiction!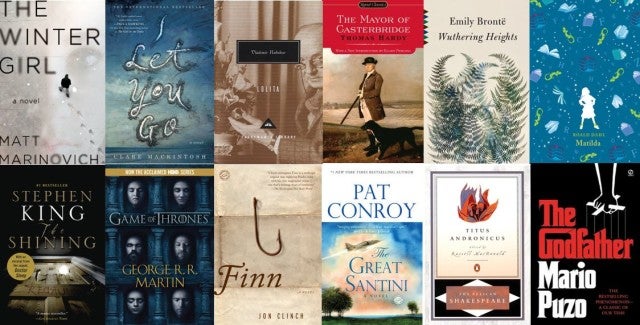 FEATURED DADS
Ian in I LET YOU GO by Clare Mackintosh
Control is what Ian wants. And if he can't have it, nobody can.
Victor in THE WINTER GIRL by Matt Marinovich
A twisted man who rubbed off on his kids.
Heathcliff of WUTHERING HEIGHTS by Emily Bronte
He married to spite his true love, and then takes it out on his sickly son.
Humbert Humbert in LOLITA by Vladimir Nabokov
This step-father only married his wife so he could get to her daughter.
Michael Henchard in THE MAYOR OF CASTERBRIDGE by Thomas Hardy
What kind of man could sell his own child?
Titus from TITUS ANDRONICUS by William Shakespeare
At least the previous character only sold his kid, Titus murdered his.
Jack Torrance in THE SHINING by Stephen King
Again, what's with trying to kill your kids?
Pap Finn in FINN by Jon Clinch
As mean and violent as ever, here's a touch of gruesome to add to the story of Huck Finn's abusive father.
Lt. Col. Wilbur "Bull" Meecham in THE GREAT SANTINI by Pat Conroy
Too bad he wasn't as great a father as he was a pilot
Vito Corleone in THE GODFATHER by Mario Puzo
Corleone posits "a man who doesn't spend time with his family can never be a real man" but this Mafioso places his children in danger which results in two of their deaths.
Pick a father from A GAME OF THRONES by George R. R. Martin
Where to even begin?
DADS FOR YOUNG READERS
Mr. Wormwood from Roald Dahl's classic, MATILDA
Repeatedly telling his daughter he wishes she were a boy is bad enough, but then he sabotaged her library books!
View additional bad dad reading suggestions in our Edelweiss collection: Literary Bad Dads
Posted: June 16, 2016