#FridayReads: Presidents' Day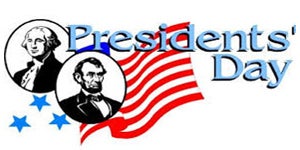 On Monday, February 20th we honor Presidents' Day. Established in 1885, it is still officially called "Washington's Birthday" by the federal government. The History Channel tells us the holiday was traditionally celebrated on February 22—Washington's actual birthday—but became popularly known as Presidents' Day after 1971's Uniform Monday Holiday Act:"an attempt to create more three-day weekends for the nation's workers…Presidents' Day is now popularly viewed as a day to celebrate all U.S. presidents past and present."
We hope you enjoy this distinctive collection of presidential fiction and nonfiction – new and notable: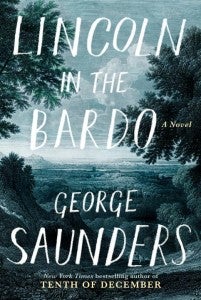 LINCOLN IN THE BARDO: A NOVEL by George Saunders
The captivating first novel by George Saunders, about Abraham Lincoln and the death of his eleven-year-old son, Willie, at the dawn of the Civil War. On February 22, 1862, two days after his death, Willie Lincoln was laid to rest in a marble crypt in a Georgetown cemetery. That very night, shattered by grief, Abraham Lincoln arrives at the cemetery under cover of darkness and visits the crypt, alone, to spend time with his son's body. Set over the course of that one night and populated by ghosts of the recently passed and the long dead, Lincoln in the Bardo is a thrilling exploration of death, grief, the powers of good and evil.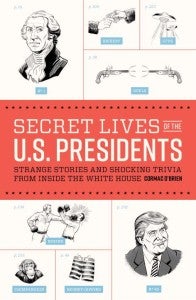 SECRET LIVES OF THE U.S. PRESIDENTS: STRANGE STORIES AND SHOCKING TRIVIA FROM INSIDE THE WHITE HOUSE by Cormac O'Brien
This updated and redesigned edition of Secret Lives of the U.S. Presidents features outrageous and uncensored profiles of our commanders in chief—complete with hundreds of little-known, politically incorrect, and downright wacko facts.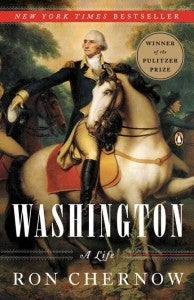 WASHINGTON: A LIFE by Ron Chernow
The Pulitzer Prize-winning portrait of the first president of the United States from the author of Alexander Hamilton, the biography that inspired the musical. Chernow's biography provides a richly nuanced portrait of the father of our nation.
FOR YOUNGER READERS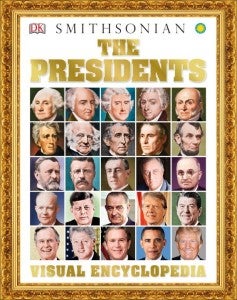 THE PRESIDENTS VISUAL ENCYCLOPEDIA  (DK Children's); Ages 9 to 12
A visual reference guide for kids that presents a unique insight into the lives of each one of the 45 presidents of the United States, from George Washington to Donald Trump. Created in association with the Smithsonian Institution. Kids can explore the lives of America's 45 presidents, as well as notable first ladies, famous speeches, and major constitutional events.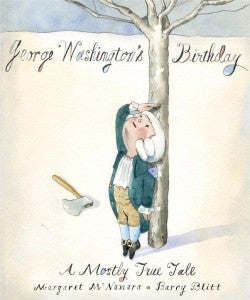 GEORGE WASHINGTON'S BIRTHDAY: A MOSTLY TRUE TALE by Margaret McNamara, Illustrated by Barry Blitt; Ages 4 to 8
A perfect President's Day picture book biography from award-winning author Margaret McNamara and New Yorker artist Barry Blitt comes this partly true and completely funny story of George Washington's 7th birthday. In this clever approach to history, readers will discover the truths and myths about George Washington.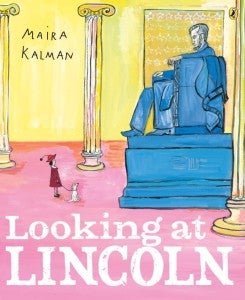 LOOKING AT LINCOLN by Maira Kalman; Ages 5 to 8
Who was Lincoln really? This little girl wants to find out. She discovers, among other things, that our sixteenth president was a man who believed in freedom for all; had a dog named Fido; loved Mozart, apples, and his wife's vanilla cake; and kept his notes in his hat. From his boyhood in a log cabin to his famous presidency and untimely death, Maira Kalman shares Lincoln's remarkable life with young readers in a fresh and exciting way.
For more on these and related titles visit: PRESIDENTS' DAY
Posted: February 16, 2017